Play Mobile Legends: Bang Bang on PC with NoxPlayer
Mobile Legends: Bang Bang, the high-ranking MOBA games, gets top popularity among players globally since it is released in 2016. With the 5v5 classic battle mode, players get a real battle experience and team with partners to take enemies' towers then win the victory!
Tips for Playing Mobile Legends: Bang Bang on PC with NoxPlayer
1. At the beginning of the game, you need to try different heroes and find the suitable heroes that you are skilled in. There are 5 types of heroes with different attribution;Tank, Fighter, Assassin, Mage, Marksman, and Support.
2. Use the keyboard to play the game. NoxPlayer officially recommends a keyset to help users release the skills more precisely.  Please right-click with the mouse to move your character with your right hand, while press Q/W/E to release the skills with your left hand.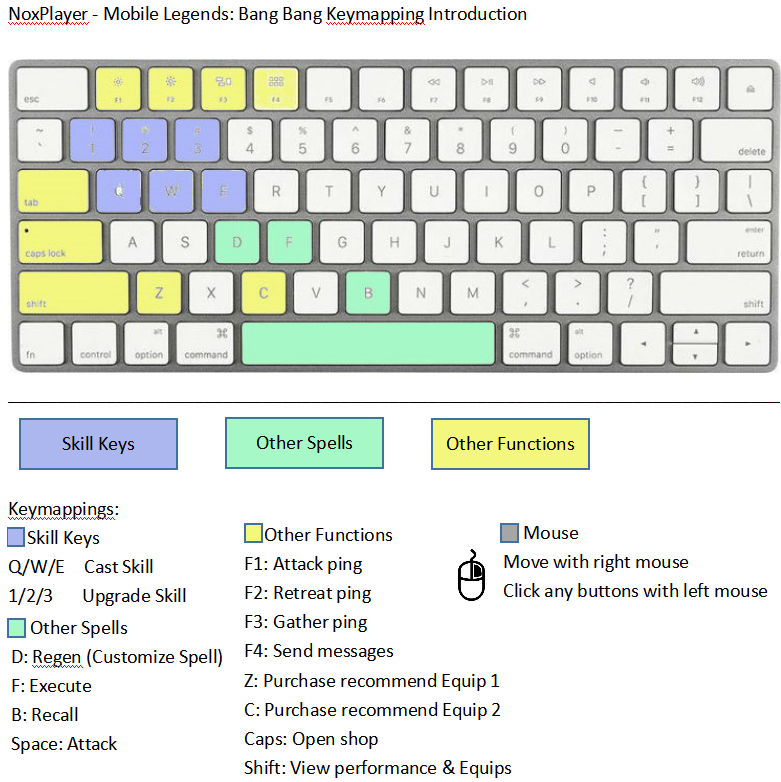 3. There are two modes in the game: Auto-cast and Normal cast
NoxPlayer has set a special key called Smart-casting for auto-cast in MOBA Games to show the range of attack more precisely. Players just need to put the button in the skill position and release skills towards the mouse position.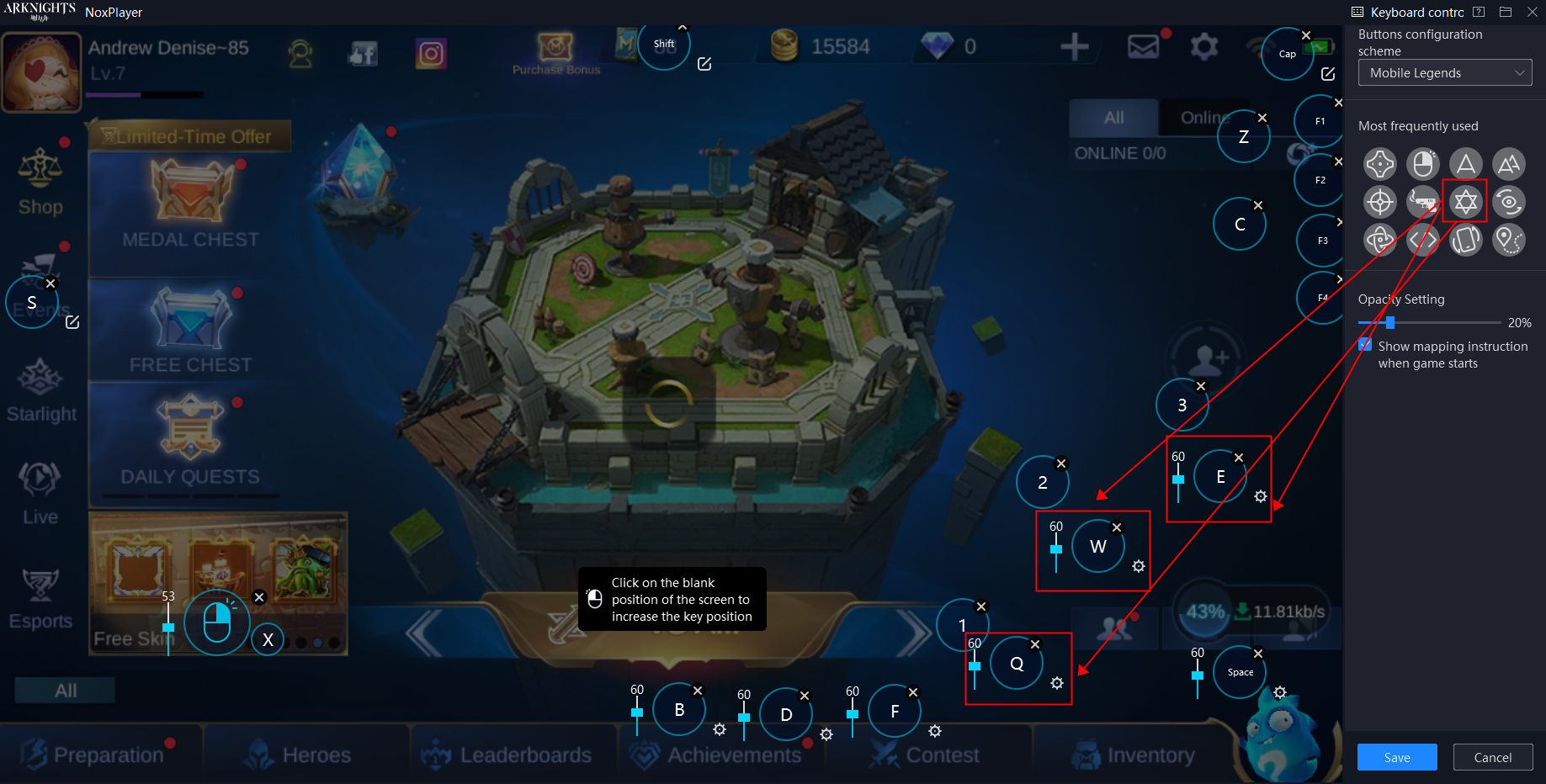 The advantage of auto-cast comparing to normal cast is that the auto-cast does not need you to adjust skill indicator to cast a spell but allow you to cast with one simple click to help you stay ahead of your enemies in the fierce battle. Here are the differences between the normal cast and auto-cast.
Just press the skill key to cast the skill in the direction of your mouse cursor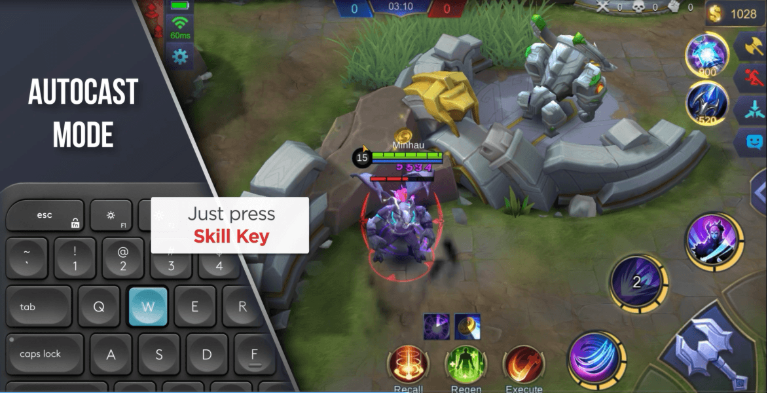 Hold the skill key and choose the direction of the skill with your mouse cursor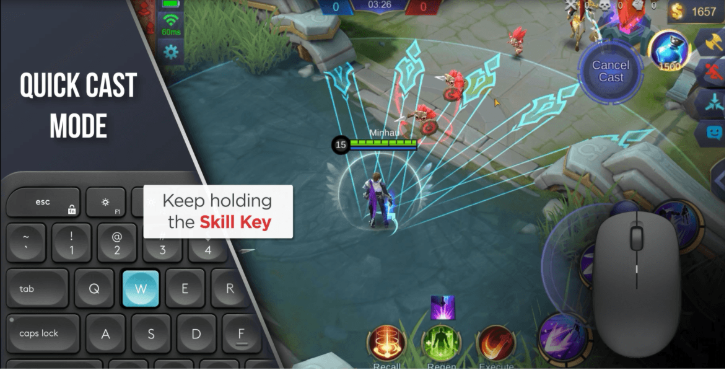 2. Release the skill key to cast the skill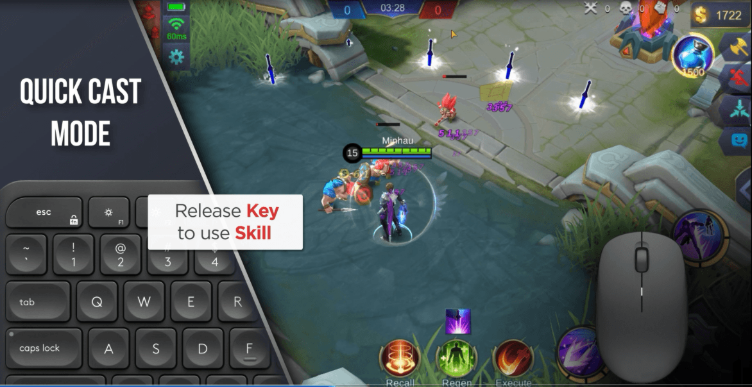 You can move the character with your right mouse. Click the spot that you want your character to go with the right mouse to move your character. With the right mouse move, you can perform a more sophisticated operation in the game to dodge enemies' skills more easily.