Download YouTube on PC with NoxPlayer
Everyday interactions have an infinity number of channels to occur and as personal or impersonal as they can be there is always a human factor involved that develops any type of communication into a major sense of connection. YouTube has evolved to become one of the biggest if not the biggest platform to find all kind of information in a more interactive and personalized way of interaction: the video. But not only can you find yourself getting entertained watching funny videos, you can also learn the how-to of nearly every process there is, you can also listen to music while watching the music video, you can listen to people discussing all sort of topics and consequently, you can become part of the experience by sharing your own videos to the rest of the world. In NoxPlayer you can be part of the YouTube community while also enjoying your favorite mobile games all in the big screen of your PC.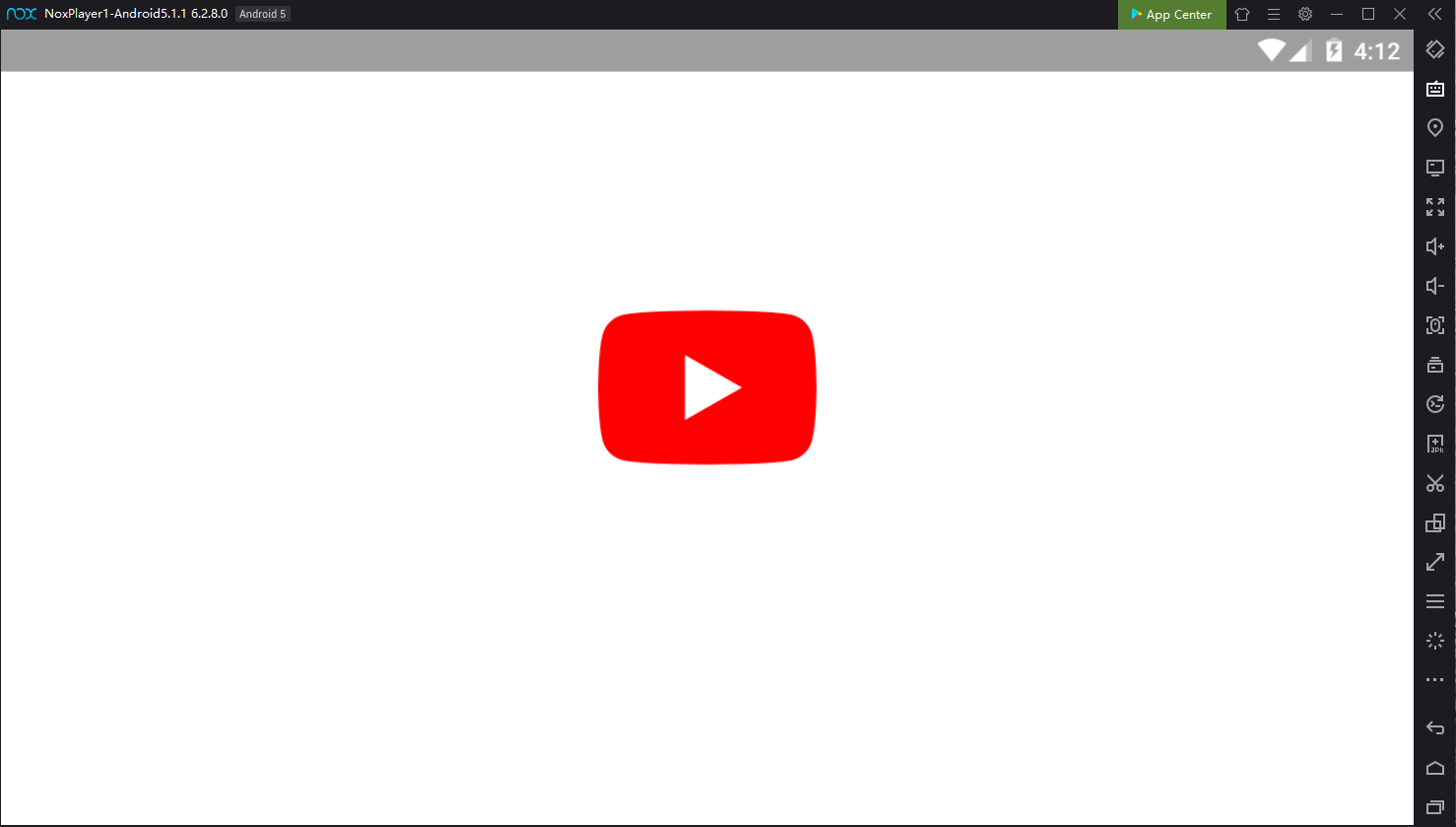 To enjoy to your favorite mobile games and watching YouTube videos on your PC, just install NoxPlayer Android Emulator on your computer, sign in to your Google account, then search and install YouTube from the built-in Google Play Store or the App Center.
You can also download the apk file from Uptodown, and just drag and drop the files in NoxPlayer; they will be installed automatically. Or use a special version of NoxPlayer, which includes the Uptodown app. From there you can download and install any apk file just with a few clicks and then you can enjoy!
Download YouTube on PC with NoxPlayer
What to expect on the YouTube App?
From the moment you open the app you can start watching content from the videos in the Home YouTube will give you recommendations based on your previous searches and watched videos. You can also tap on the search icon to look for videos yourself.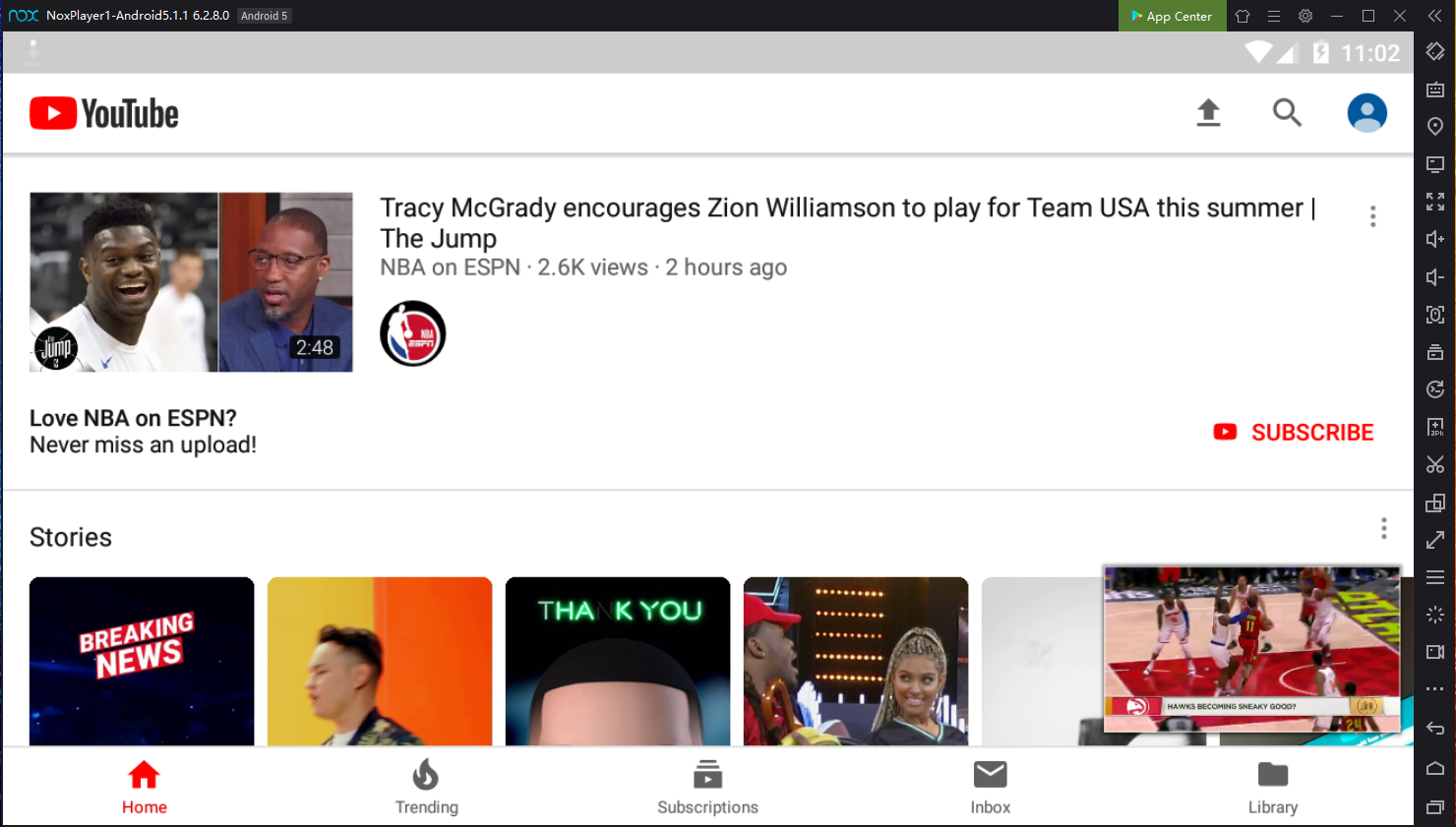 On the Trending section YouTube provides you with the popular videos and content of the day and it is sorted out on the platform 4 main categories: Music, Gaming, News and Movies.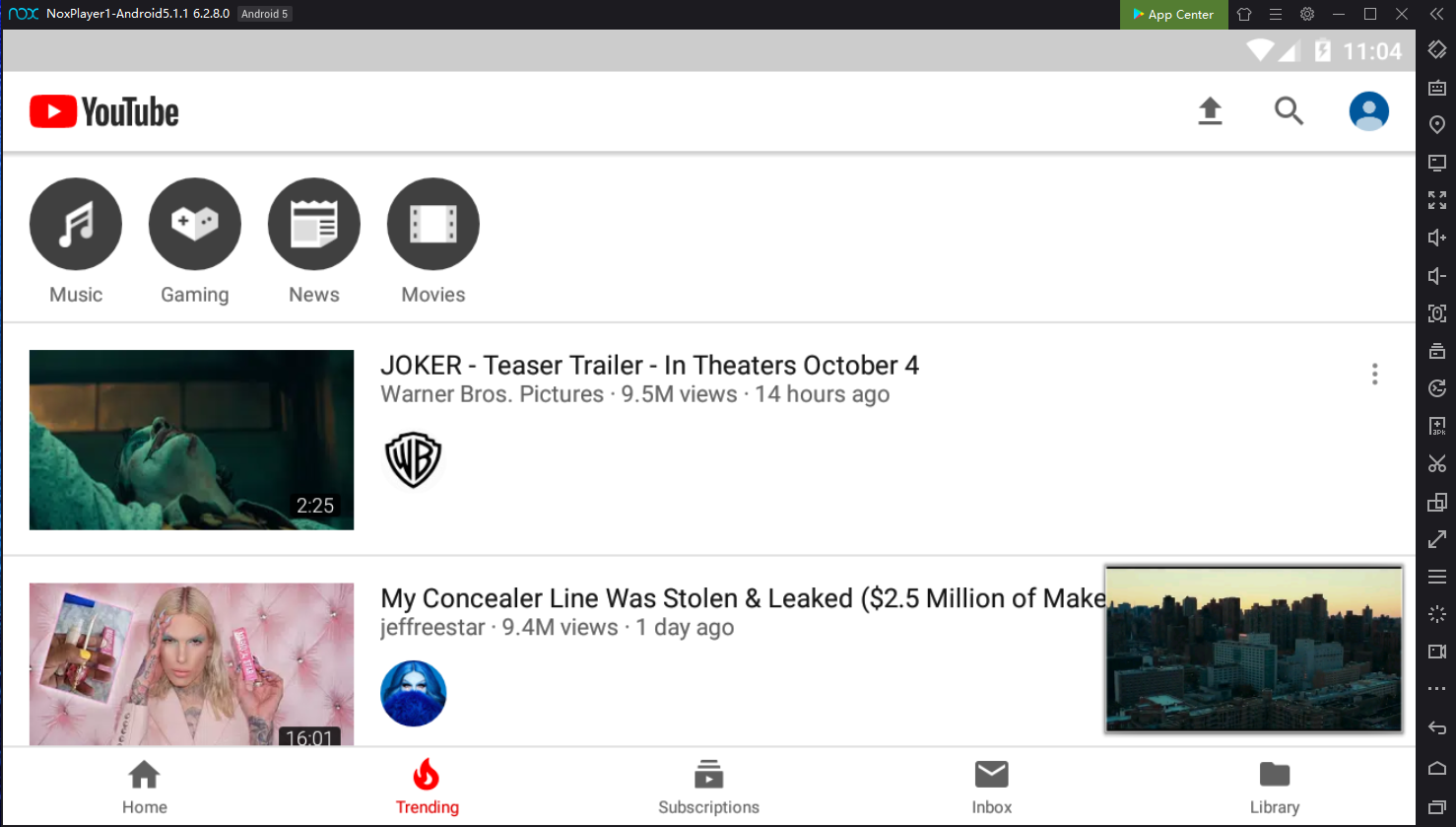 In Subscriptions you have the list of the channels that you are subscribed to and their most recent and popular videos for you to watch right away. From this page you can access the channels and manage the list.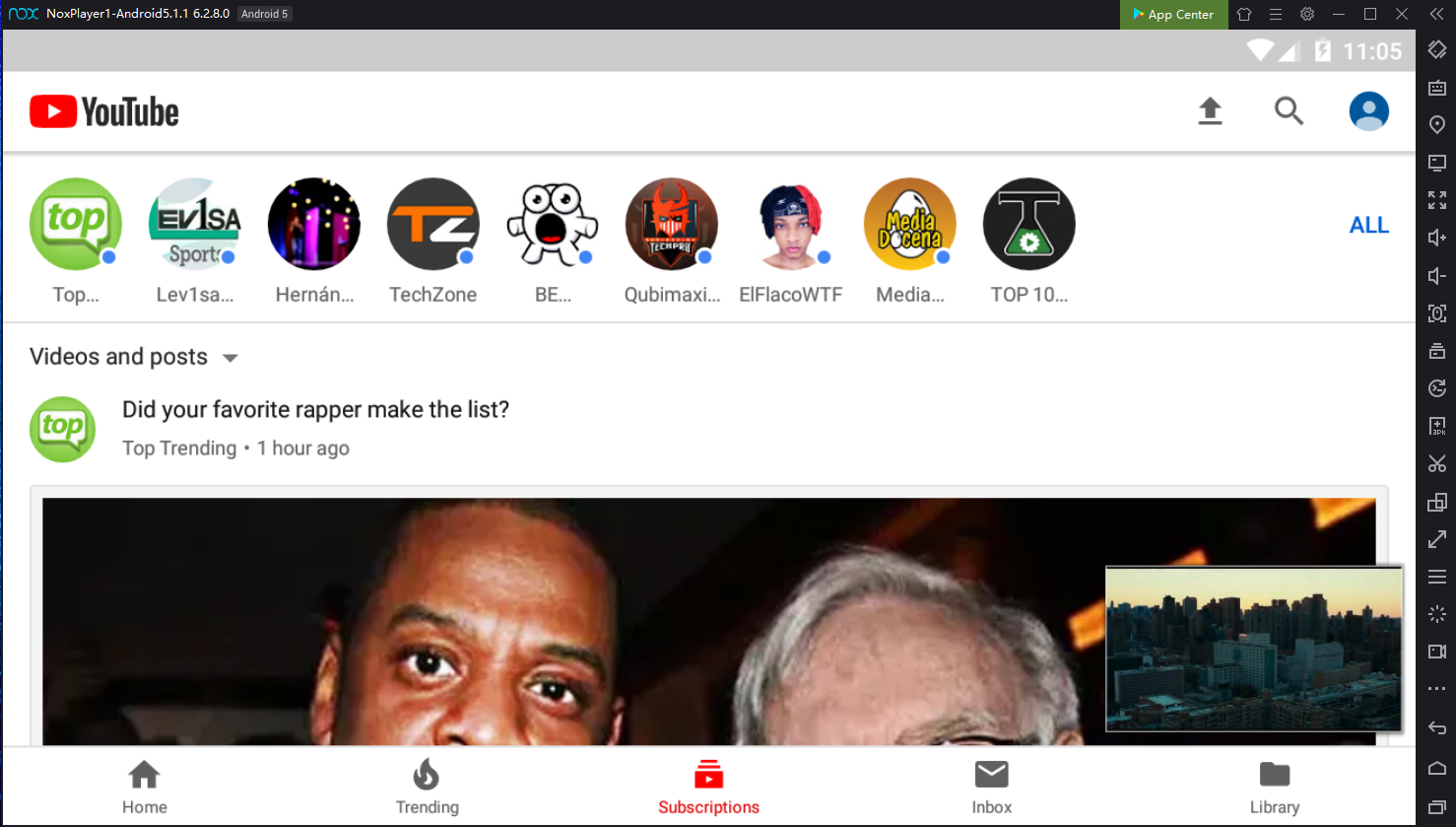 The Inbox section works like a chat inside the app where you can add friends and chat with them and share videos directly in the platform. On this tab you can also see notifications.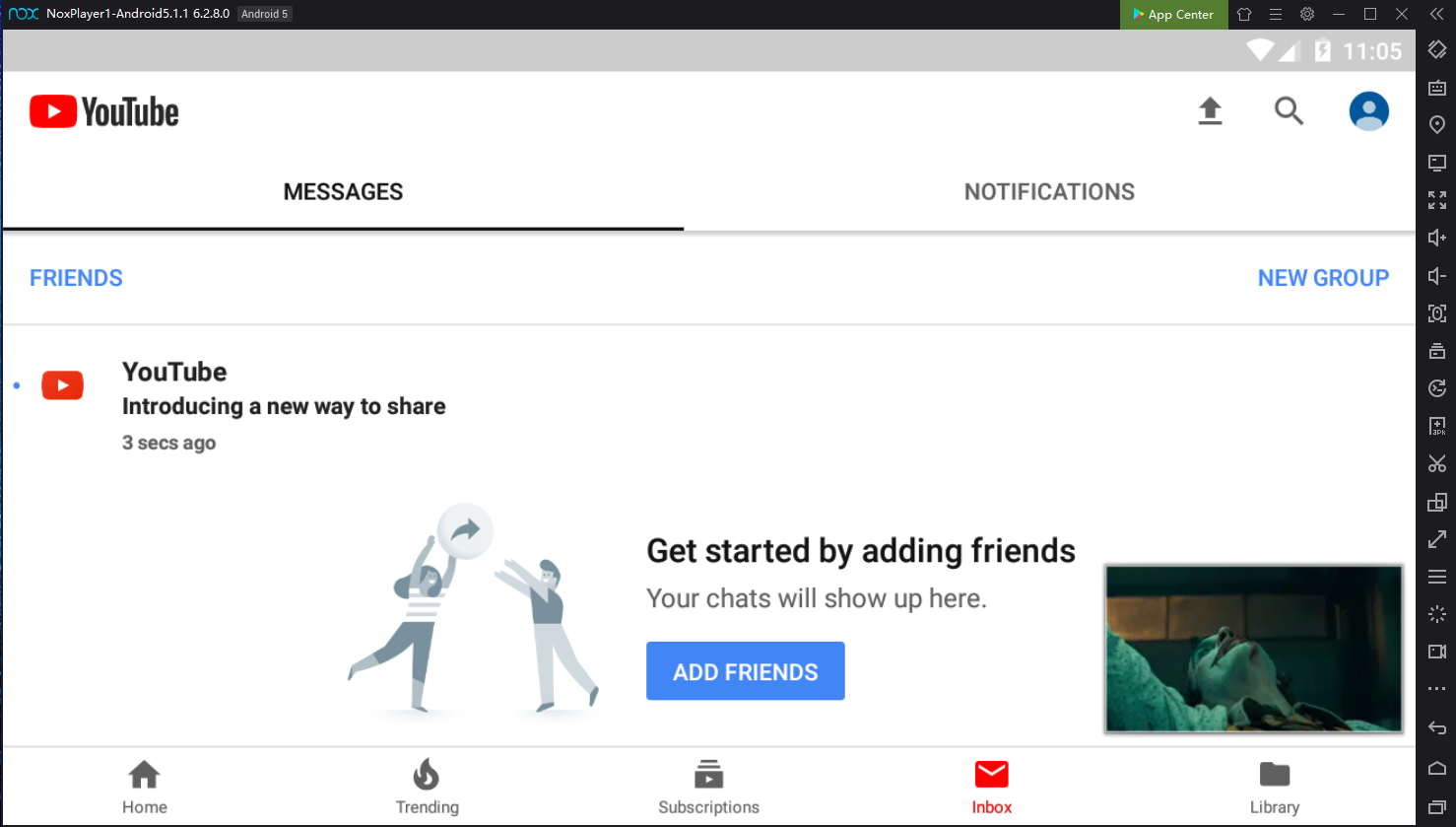 Library is like the history for the videos that you have recently watched in case you want to reload one of them and also you can review your own videos or purchases made inside YouTube.