Download Spotify on PC with NoxPlayer
Just like any different aspect of life, music is inherent to people in ways beyond simple understanding. Any music that a person was listening while growing up would probably have a special corner on their hearts for the rest of their existence. A particular song can bring incredible memories of a special person, a memorable moment in the past or can create a pleasant environment full of comfort and joy. Spotify is one of the biggest music streaming platforms globally and last year introduced a redesigned mobile app that allow non-paying users access specific songs from playlists and also allows users to skip as many songs as they want. In NoxPlayer you have the perfect option to listen to your favorite tracks for free while you play your favorite mobile games on the big screen of your computer and enjoying all the features that Nox has for you.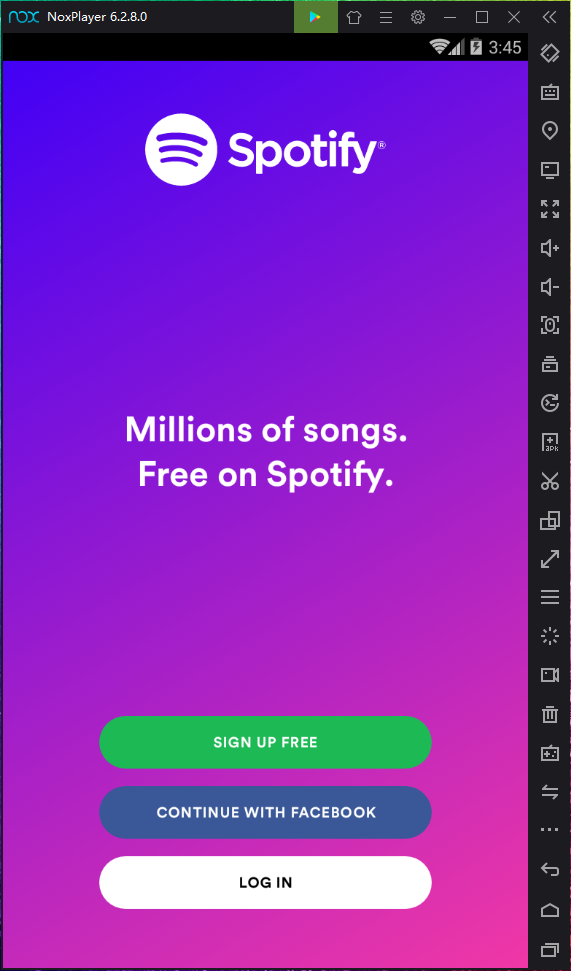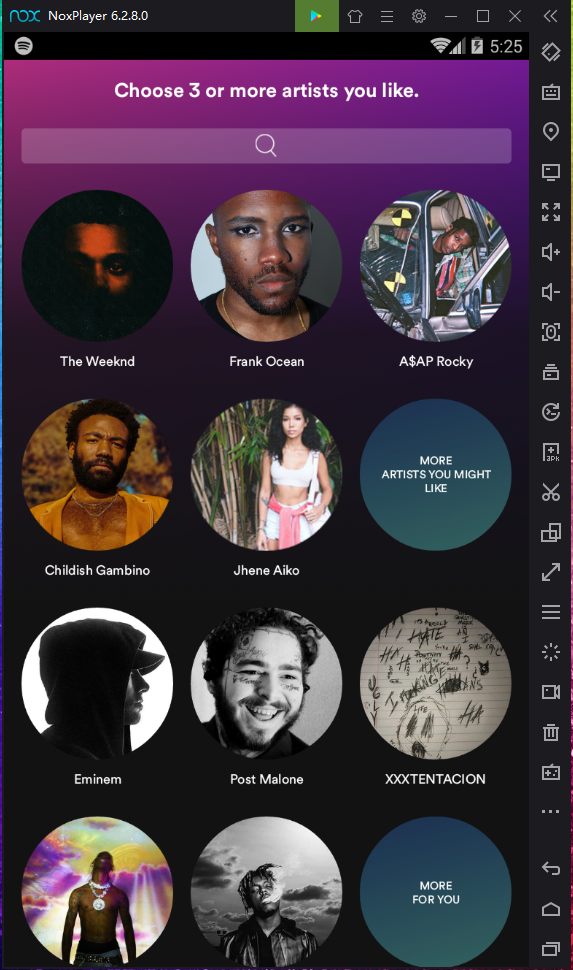 To enjoy to your favorite mobile games and listening to your favorite tracks in Spotify on your PC, just install NoxPlayer Android Emulator on your computer, sign in to your Google account, then search and install Spotify from the built-in Google Play Store or the App Center.
You can also download the apk file from Uptodown, and just drag and drop the files in NoxPlayer; they will be installed automatically. Or use a special version of NoxPlayer, which includes the Uptodown app. From there you can download and install any apk file just with a few clicks and then you can enjoy!
Download Spotify on PC with NoxPlayer
Spotify App Features:
Home is where you'll find music based on your taste. The app will provide daily personalized recommendations that you can enjoy anytime.
Tap Search and enter what you're looking for. You can search by writing the name of the artist, song or search for podcasts. Songs must first be added to a playlist.
Find music and podcasts you save or like in Your Library. All the songs you like can be found in your Favorite Songs playlist.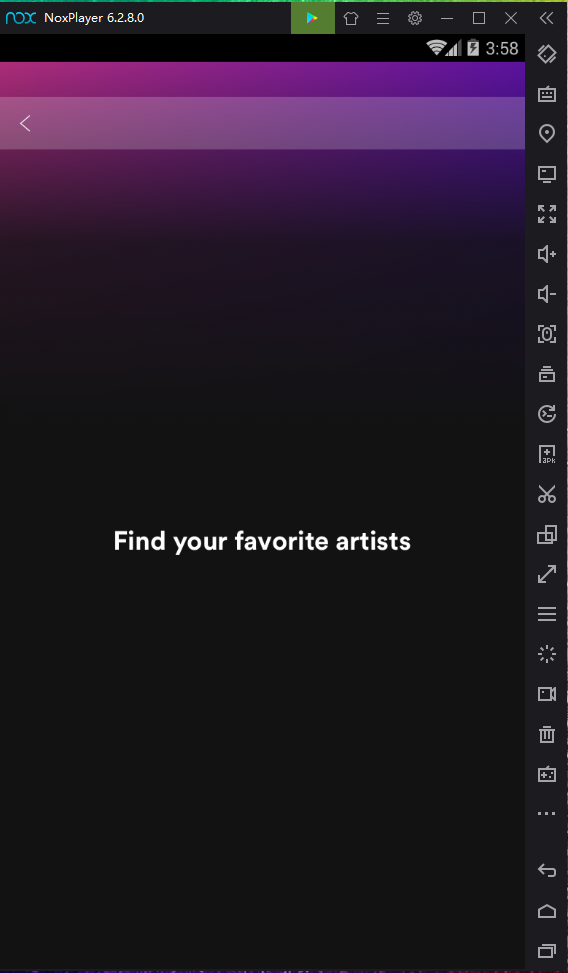 Save songs, albums, and podcasts
To save a song just like it or add it to an existing playlist by clicking the menu and select "Add to playlist"
To save an album, artist, or podcast, tap the heart sign in the top-right corner. Everything then can be located in Your Library tab.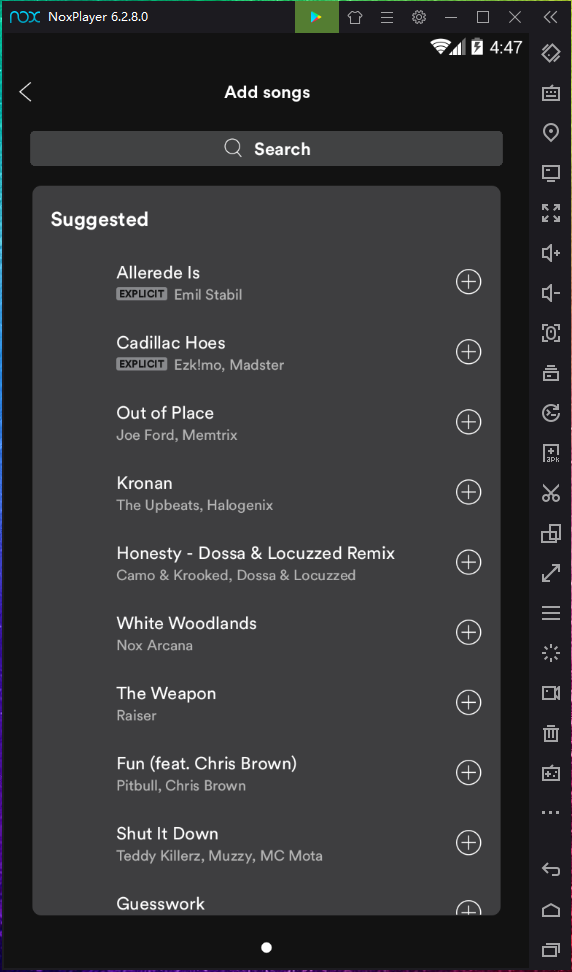 Create and Edit playlists
Playlists are a great way to save collections of music, either for your own listening or to share.
To start just give your playlist a name, and Spotify will start recommending songs for you based on previous searches or pre-selected artists.
To add songs to the playlist, tap ADD SONGS. To remove songs from the playlist, tap the menu tab and select Remove from this playlist.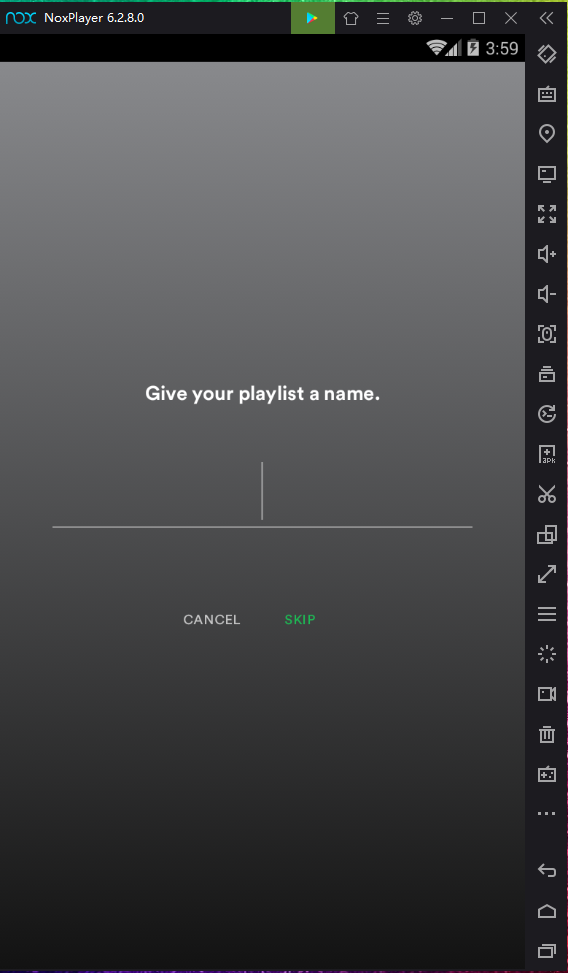 From the playlists created you can play songs in any order, and skip as many songs as you like. Additionally, in the Home tab there are Playlists Made for you that you can play as well.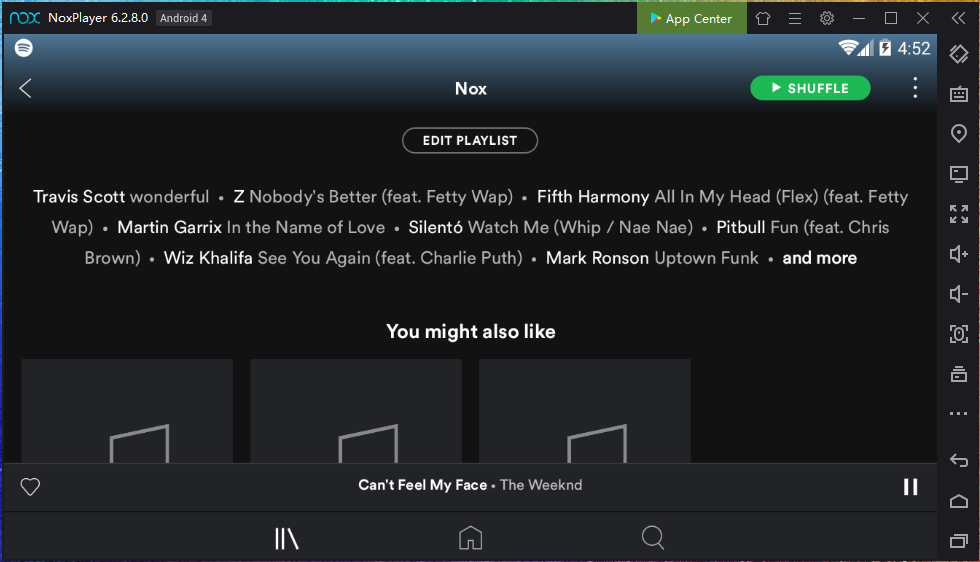 By upgrading your account, you get additional benefits like the possibility of downloading music to your device, listen completely add free, play any song available on Spotify, unlimited skips on songs and higher quality audio.