Download Twitch on PC with NoxPlayer
The gaming world has grown exponentially in the last few years and based on the way companies are competing these days, no one is expecting things to slow down in the immediate future. Twitch started in 2011 as an exclusive platform to watch livestream gaming videos and since acquired by Amazon in 2014 has grown into a wider range of categories like In Real Life content which features streamers simply chatting with their viewers in real-time, another option is Talk Shows which contain podcasts or panel discussions and the Cooking category include cooking videos and food shows. Whether you desire to taste by yourself the gaming streaming business or you want to follow professional gamers and watch them play to acquire some gaming experience, in NoxPlayer you have an opportunity to have Twitch in your PC and enjoy the features designed for you.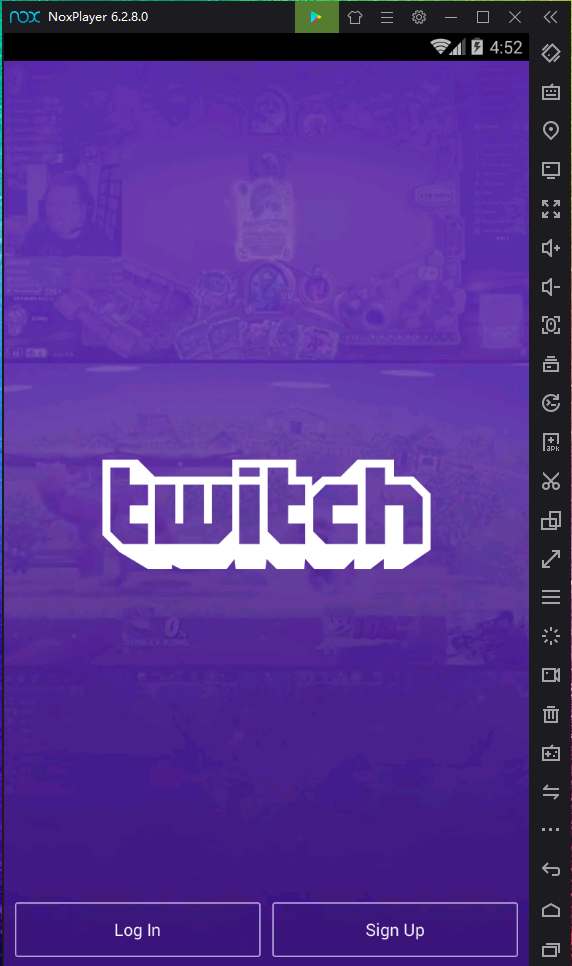 To enjoy to your favorite mobile games and gaming streaming with Twitch on your PC, just install NoxPlayer Android Emulator on your computer, sign in to your Google account, then search and install Twitch from the built-in Google Play Store or the App Center.
You can also download the apk file from Uptodown, and just drag and drop the files in NoxPlayer; they will be installed automatically. Or use a special version of NoxPlayer, which includes the Uptodown app. From there you can download and install any apk file just with a few clicks and then you can enjoy!
Download Twitch on PC with NoxPlayer
Twitch Features:
You can watch streams and broadcasts on Twitch for free and you are not required to log in, however you can subscribe to your favorite streamer for a monthly fee to view regular content without adds, get personalized emotes and subscriber badges and the option to chat live with the Influencer.
On the "Following" page you have the list of the categories that you have selected as your preferred ones and also the watch history so you can continue watching content that you didn't finish.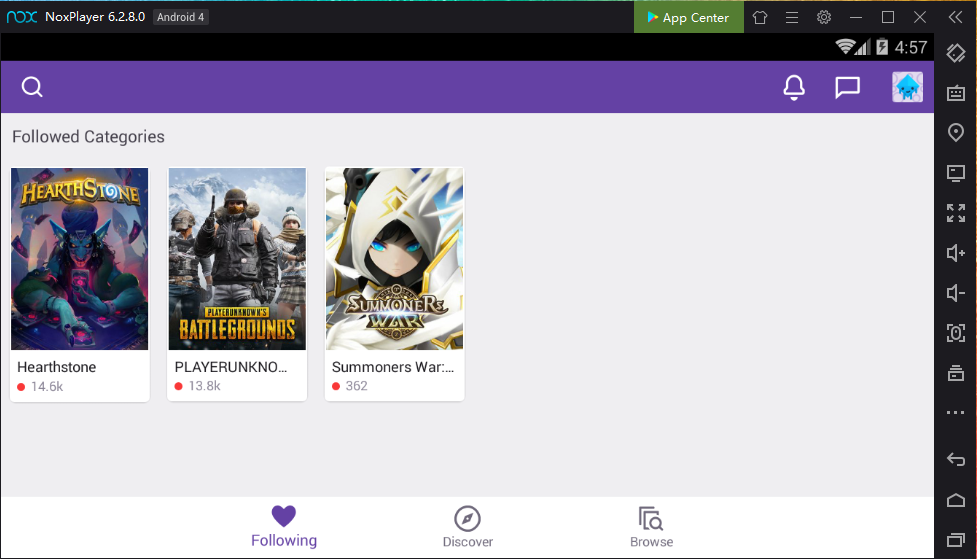 On the "Discover" tab you can search for content by different filters, like Live channels, by categories of the popular games, popular clips and popular videos.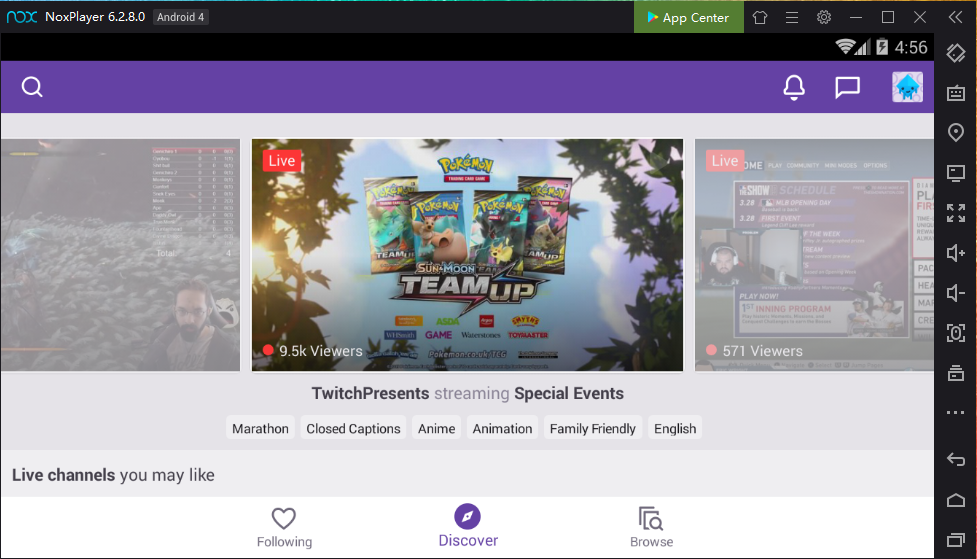 On the "Browse" tab you see the ranking of the most popular categories of the games to help you find the content that you might be looking for. When you open the name of one of the games it will open a page with the most popular and common streamers for that game.
When you are watching a video that you like you get the option to subscribe to the channel, you can also watch the live chat and general information of the video.