The Elder Scrolls: Blades Beginner's Guide
Gaming studio Bethesda said on Twitter 27th March that The Elder Scrolls: Blades is getting a limited early-access program. The early access is part of the 25th anniversary celebration for the Elder Scrolls game series. Players are being given access in waves, though, so you might have to wait a little bit longer to play the whole game, even if you pre-ordered the game and signed up early. Also, you have to pre-register on Bethesda's website, which is a separate process from pre-ordering the game.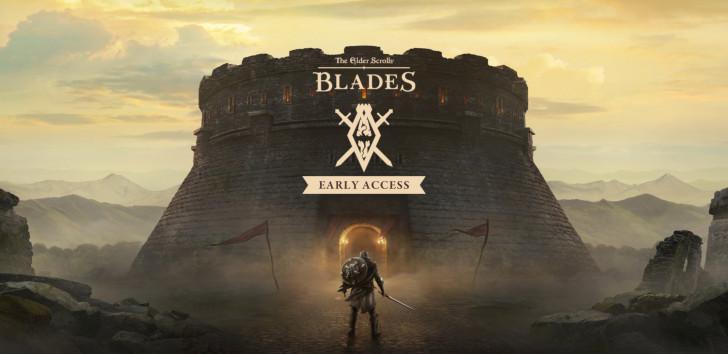 Although the game is still not officially released, we still want to make sure you master the combat and use other tips and tricks to ensure a smooth transition into the experience before the start.
The list of supported devices
Before you beginn the journey, notice that not all the devices are supported by the game, here's the list of available Android devices:
• Samsung Galaxy S8/S8+
• Samsung Galaxy S9/S9+
• Samsung Galaxy S10/S10+
• Samsung Galaxy Note 8
• Samsung Galaxy Note 9
• Google Pixel 2/2XL
• Google Pixel 3/3XL
• OnePlus 5 and newer
• Moto Z2 Force
• Moto Z3
• Essential Phone
• HTC U11/U11+
• HTC U12+
• LG V30
• LG G7 One
• Xiaomi Mi 6
• Xiaomi Mi Mix 2
• Xperia XZ Premium
• Xperia XZ1
• Razer Phone
• ZTE Nubia Z17
• Nokia 8
• Sharp Aquos R
• Asus ZenFone 4 Pro
• Huawei P20/P20 Pro
• Huawei Mate 20 Pro
• OnePlus 6T
You don't have any of these mobile? NO worries, you could use NoxPlayer to emulate the certain device you want.
Chests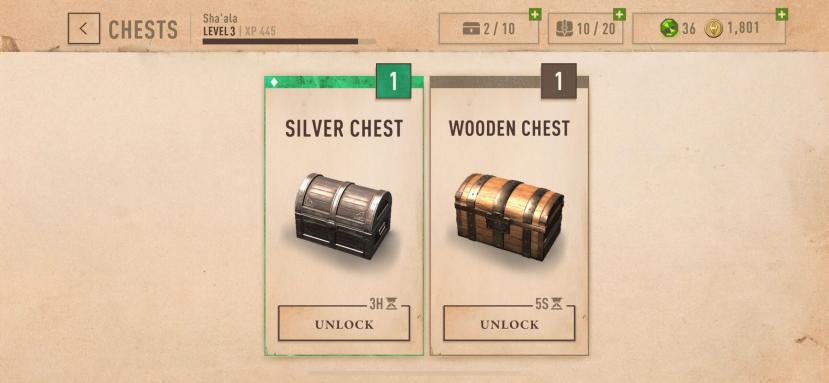 There are a number of different types of chests, but you'll mostly find Wooden, Silver, and Gold ones. It seems like the Legendary chests are only accessible through microtransactions towards the beginning of the game.
In order to open them, you'll have to wait anywhere between 5 seconds to 6 hours, depending on the chest. If you aren't opposed to spending actual currency, you can buy gems and keeps on unlocking chests instantaneously.
Observe difficulty levels
In order to earn building materials, consumables, coins, and gems, you have to select quests from the menu. The more dangerous the quest, the better the rewards. Each quest is ranked from one skull to five, where one skull is the easiest and four to five skulls is near impossible. If you won't have great gear, don't attempt quests that have four or five skulls next to them. This is foolhardy because you can always go back and complete them after you've found a better weapon.
DUNGEON
– Don't immediately eat every bit of food that's not nailed down. The food heals you up, but if you are very near full health it's just a waste. Leave it alone and come back for it if you need some health.
– Explore around the dungeon looking for anything that's flashing. Pick up everything, that especially includes any rare ingredients.
– You can actively avoid fights if you move around the enemy and don't get too close. This can be helpful if you are low on health.
– Once you finish the dungeon/quest, make sure to explore around before completing it. There's usually a bit more to see and some items that might be lurking around a corner you might have missed.
– Keep an eye out for secret areas. There's one early on where you come to a closed off hut. You can tap on a nearby totem (it's a pole in the ground with a skull on top of it), and it will open up the door to the hut. If you go inside you can find yourself a chest!
Get Free Gems
Here are a few ways to get gems for free.
– Find them randomly in dungeons. This is the most serendipitous but least reliable method of finding free Gems. In classic RPG fashion, there are plenty of jars, crates and whatnot that you can smash, and they flash/glow so you know they are breakable. Every now and then, a Gem will pop out. You're welcome.
– Level up. Every time your character levels up, you get rewards. Sometimes these come in the form of Gems, and a decent amount. How does one level up, you might ask? You earn XP for defeating enemies, but it's faster to get XP by completing Quests or Jobs.  Much faster.
– Complete Quests, Jobs, and Challenges. Actually, I'm not as positive about this. But it stands to reason that over time, there will be Quests and Jobs, in particular, that give out some Gems.  We'll see.
– Play the Abyss and Arena modes. This is more speculation, but it feels sound. Abyss is the game's endless dungeon, where there are no healing consumables laying about and you simply see how far into the depths you can descend, with better loot gained the longer you can stay alive. The Arena PvP mode isn't even available in Early Access, but I'd be shocked if you couldn't earn Gems on a seasonal basis once it is.