How to enable VT? Easy learn tutorial
How to check if you have enabled VT?
First Method:
The system will check if you enable VT automatically, so If you see this prompt as the image shows below, it means that you didn't enable VT. Please follow the prompt to enable VT.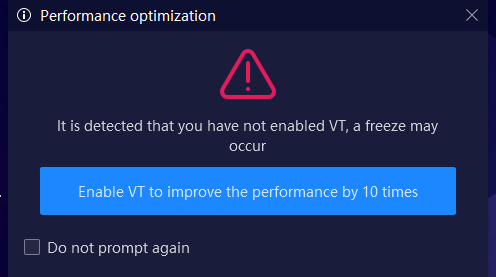 Second Method:
Check your system information, the emulator will automatically check if your computer enables VT.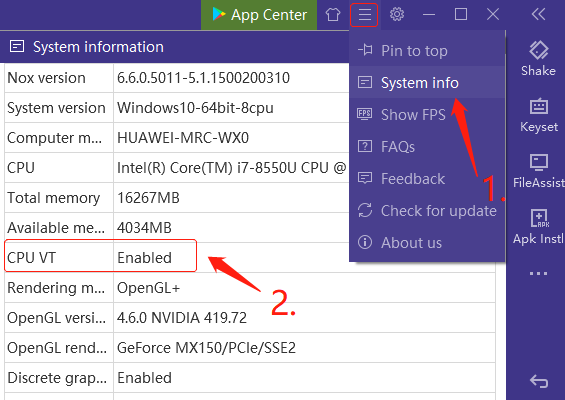 Here's a video about how to enable VT, check it out!
How to enable VT?
Step 1. Enter into BIOS by pressing F2/Delete continuously while booting the computer.
Special computer model reference:
Laptop: Lenovo THINKPAD  press F1, others press F2
Desktop: DELL press ESC, others press F12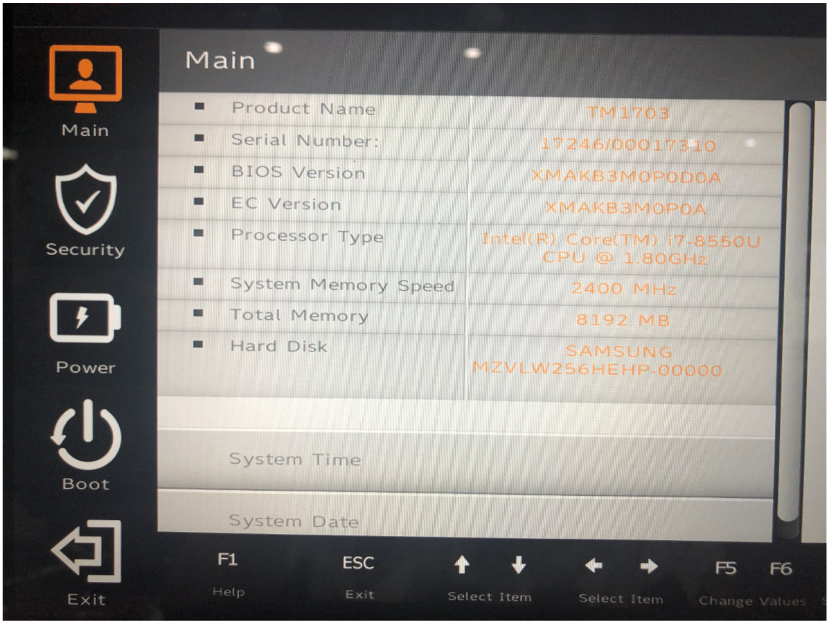 Step 2. Click <Advanced>-> <Processor> (CPU)-> Virtual or Virtualization. Once booted in BIOS, it will show the main screen.
Step 3. Set the VT option to Enabled.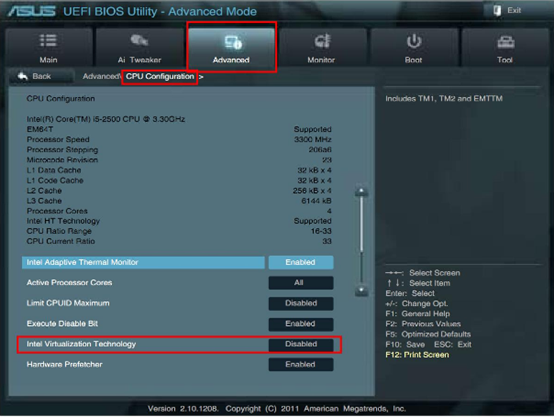 Step 4. Press Save (usually F10) to save and exit (Save & Exit).
Then reboot your computer to take effect of the setting.
For more information, please click here to check the complete tutorial.