Find answers to Google service related errors in Nox App Player
This post will focus on the issues with the in-built Google Play in Nox App Player. The recommended solution below applies to most of the Google service related problems in Nox App Player and solves 99% of them.
Recommended solution: 
There is a certain Google Service version that works best in Nox App Player and the below steps will guide you remove the current one that's causing problem in your Nox and install the most compatible version instead.
Step 1. Go to https://www.apkmirror.com/apk/google-inc/google-play-services/google-play-services-9-2-56-release/ and click the x86 version of Google Play Service published on June 20 as shown on the screenshot below.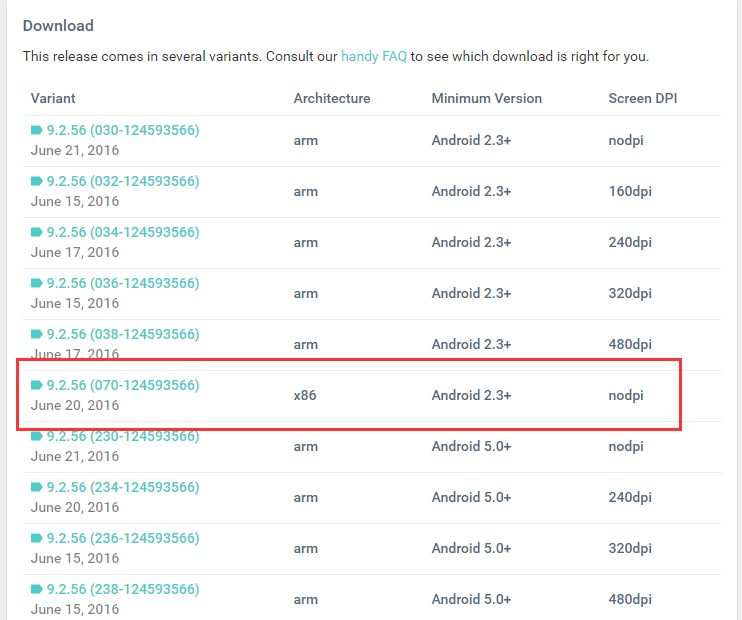 Step 2. In the newly opened window, click DOWNLOAD APK to download the apk to your computer.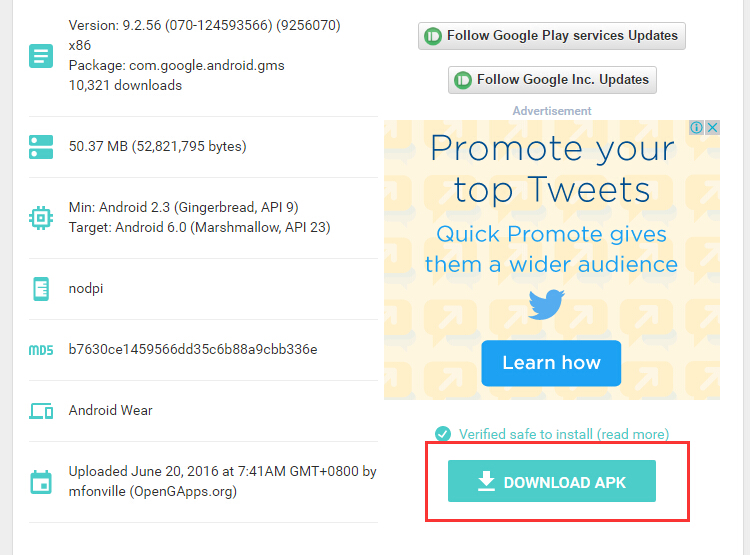 Step 3. Now start Nox App Player and in System Settings >> General >> Turn on Root and Save Changes. Choose Restart Nox.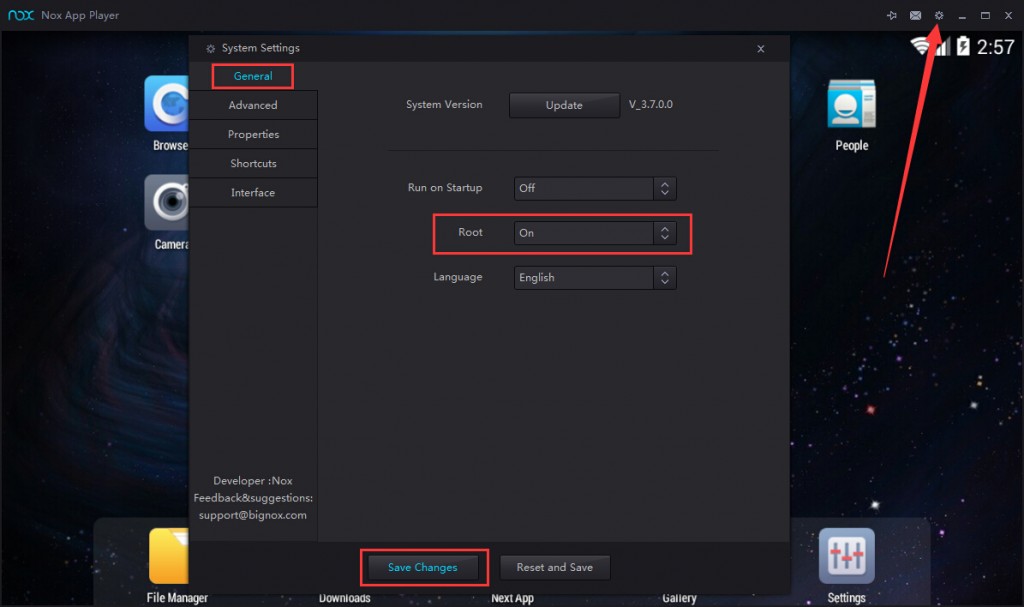 Step 4. Go to File Manager >> System >> Priv-app, long press GmsCore.apk and choose Delete >> Yes.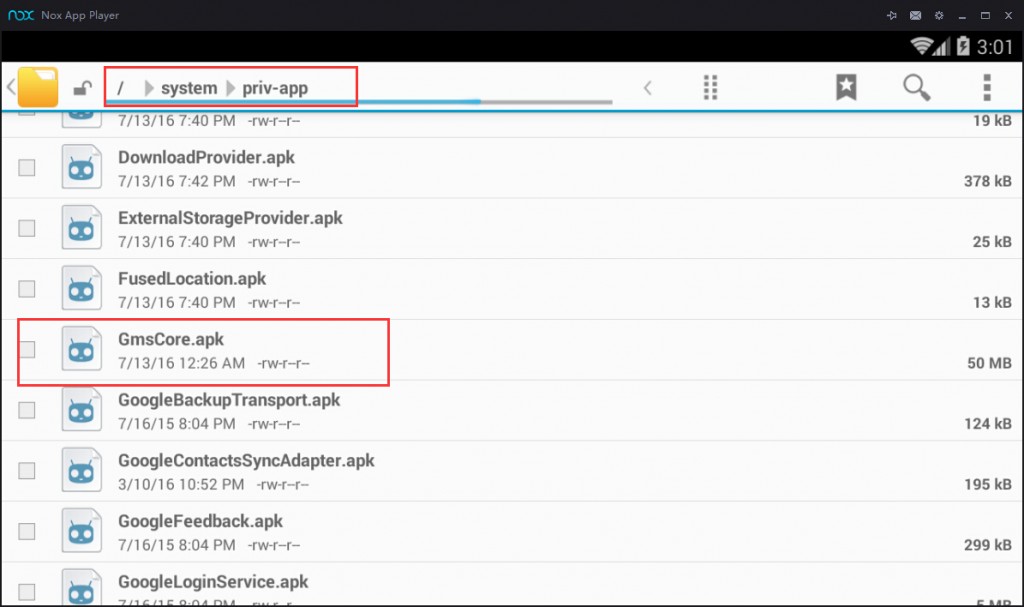 Step 5. Now drag the apk you downloaded in Step 2 into Nox App Player. Click Open apk folder and then click the apk to install it.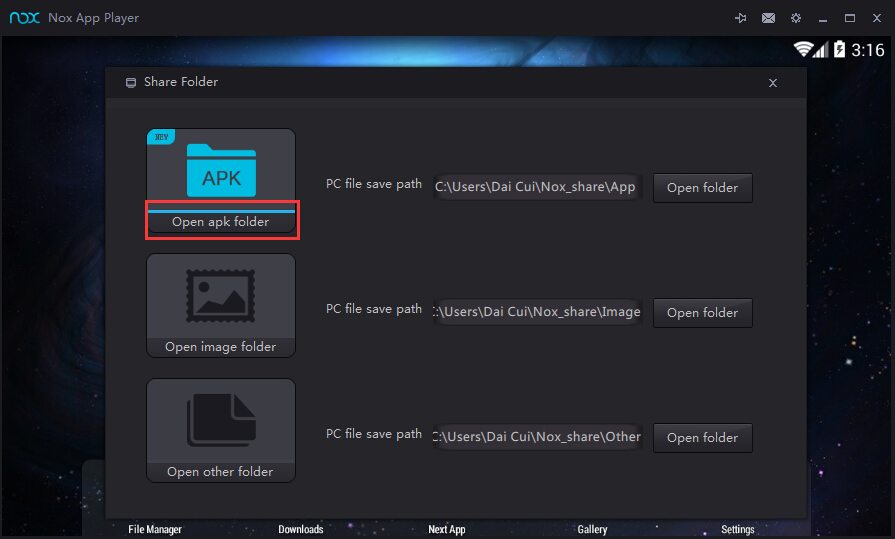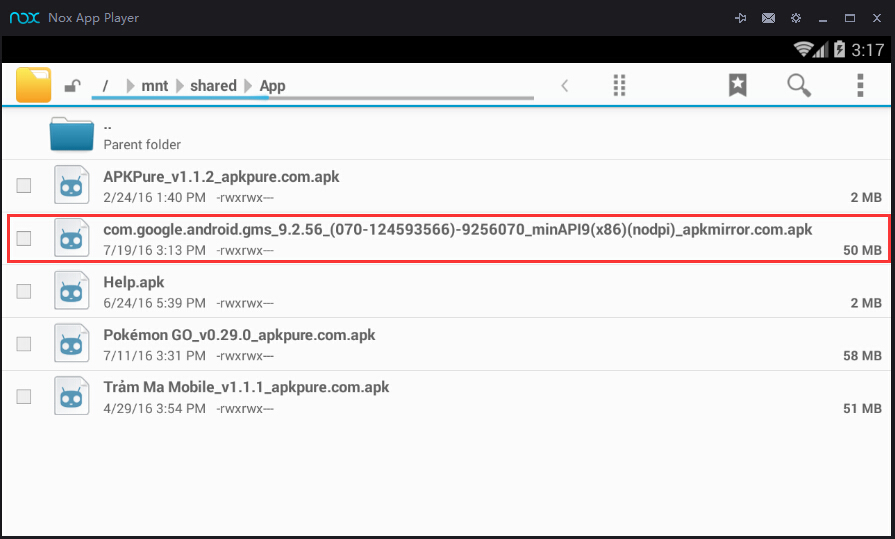 There you go! Everything should be working fine now.
If you have avast, please also follow these steps:
1) Open Avast anti-virus >> Settings >> Troubleshooting
2) Uncheck the Enable hardware-assisted virtualization, then reboot your computer
(Don't have this option? If you don't mind, remove the antivirus often works as well)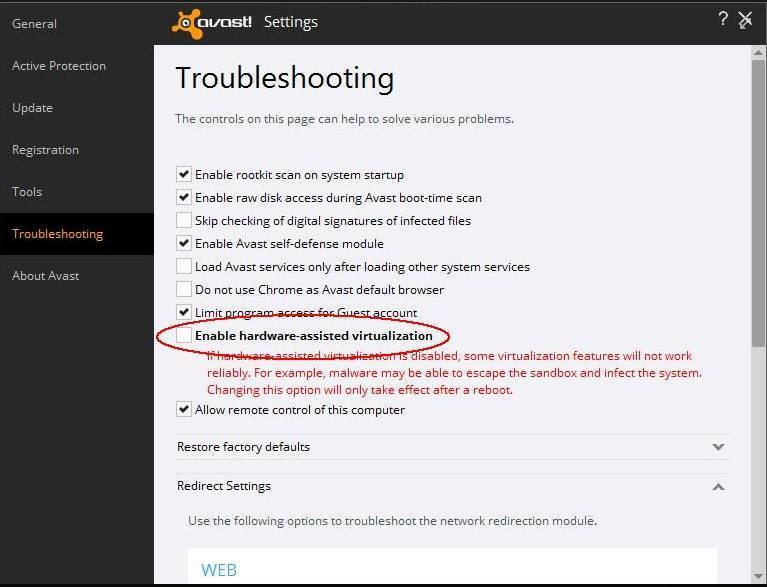 IF NONE OF THE ABOVE METHOD HELPS SOLVE YOUR PROBLEM, please follow the below instructions and send required information to supp[email protected] so we could further investigate into this matter.
① Right click the Nox shortcut on your desktop, choose Open file location
② In the folder opened, double click the file debugReport.bat, wait for it to finish running and press any key to quit.
③ Under the same folder, find the traces.txt file, send it together with a screenshot of the error, your computer specifications, your Nox version and detailed description of how the error occurred to [email protected]
④ Kindly include in the email title [traces] Google error so we could better identify your feedback.