First Impression of Langrisser Mobile – Basic Information you need to know about the game! | Play mobile game with NoxPlayer
There are lots of AAA JRPGs such as the Final Fantasy series, the Legend of Zelda series, the Fire Emblem series, and the Persona series.  However, it's rare to see a AAA JRPG on a mobile platform.  Langrisser Mobile hopes to start a new trend. The majestic world view, the epic plot of the game, the extreme brain-burning strategy, the exquisite Japanese character style, the master's music, and the top Japanese dubbing, these are the core feature of Langrisser Mobile!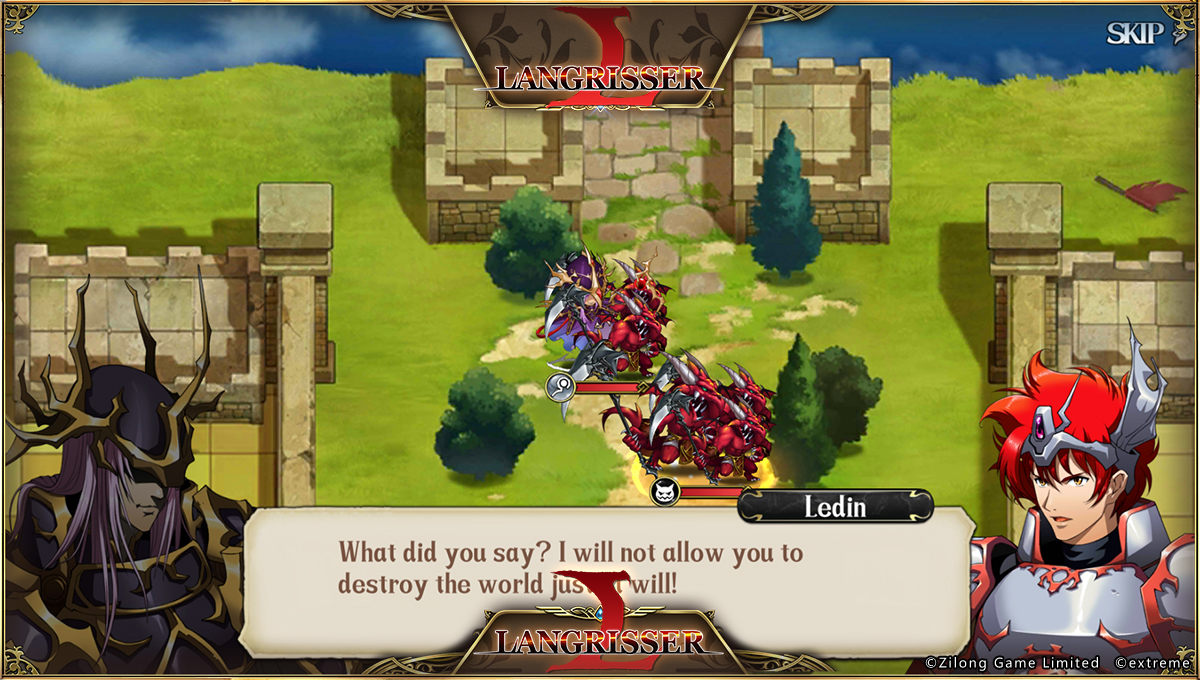 Game Features
Overwhelming game world concept
Epic storyline
Unit types against theory, terrain elements and strategy planning are critical to success
Perfectly re-experience over 300 classic levels
Original Langrisser class transfer system with over 80 heroes for an almost infinite number of battle combinations.
Popular cast of characters of original series return
Original PVP battle system
Original score by composer Noriyuki Iwadare
Classic background music of past series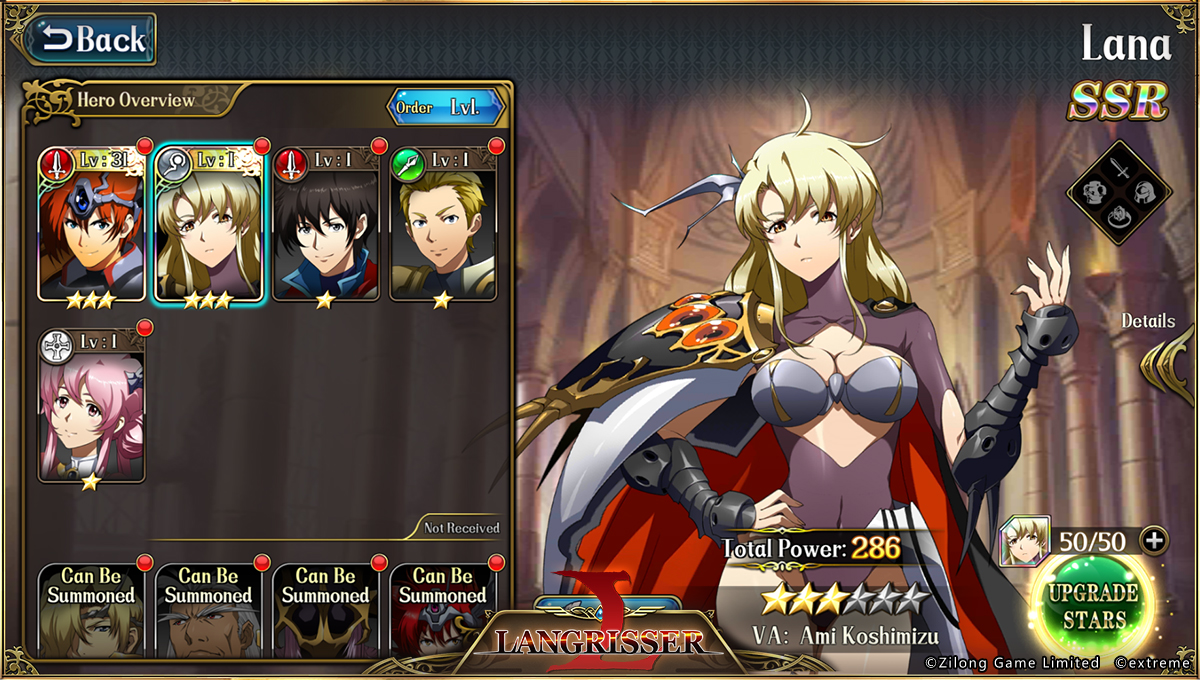 Class Priority
The class restraint system is an institution of the Langrisser series and is vital to dominating your enemy in combat. If you make good use of class restraint relationships, you can turn even the most dire of situations into a victory.
There are 10 main class types in Langrisser: Infantry, Lancer, Cavalry, Healer, Demon, Archer, Flier, Sailor, Mage, and Assassin. You can tap the top-left corner of the battle interface whenever you need to check the restraint relationships between these classes.
[Restraint Effects]
If a restraint relationship exists between two units, the attributes of the restraining party will be enhanced and those of the restrained party will be reduced when these units battle each other.
[Class Restraint Relationships]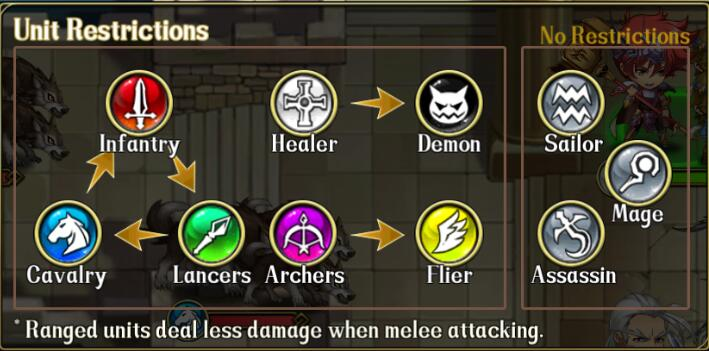 It's important to note that, in addition to the above restraint relationships, ranged units are weak to direct melee attacks!
Battle Rules
Langrisser is a classic strategy RPG, still burning brightly after 27 years. Now, we're going to take a look at how battles are fought in Langrisser, in order to understand how its gameplay works. Langrisser is a turn-based strategy role-playing game, which means both sides take turns to attack and move units around the map.
[Attack Range and Danger Zone]
In Langrisser, each unit has a fixed maximum movement range, which determines its attack range. When you tap on a hero, the blue area shown represents their movement range, and the red area represents their attack range. Similarly, when you tap on an enemy unit, you can also see the enemy's movement and attack range.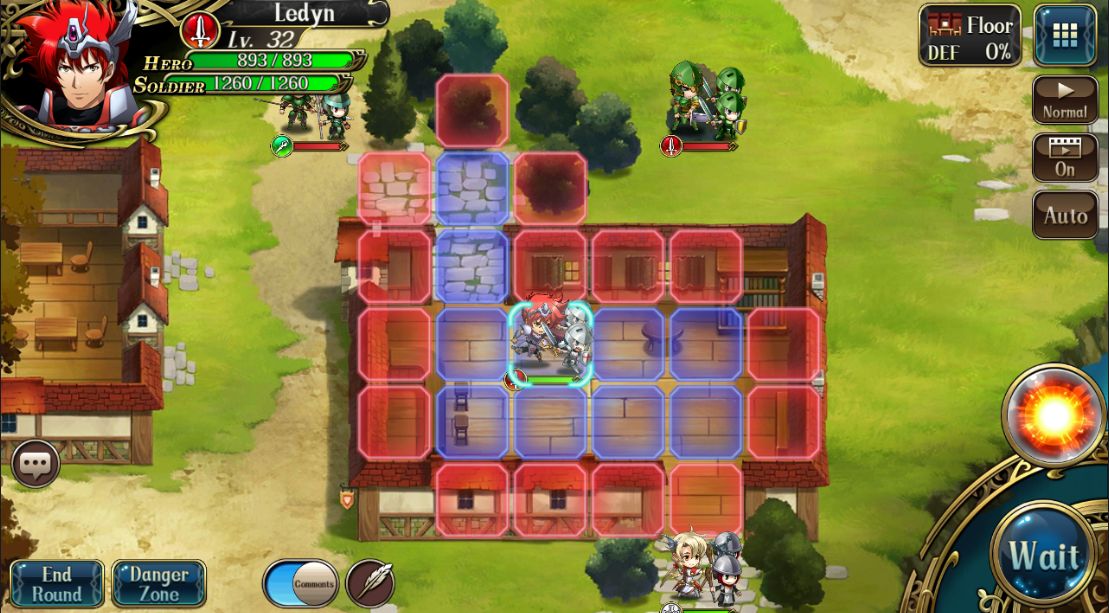 In Langrisser Mobile, you can tap on the Danger Zone button in the lower-left corner of the battle interface to determine whether you're likely to be attacked in the next round.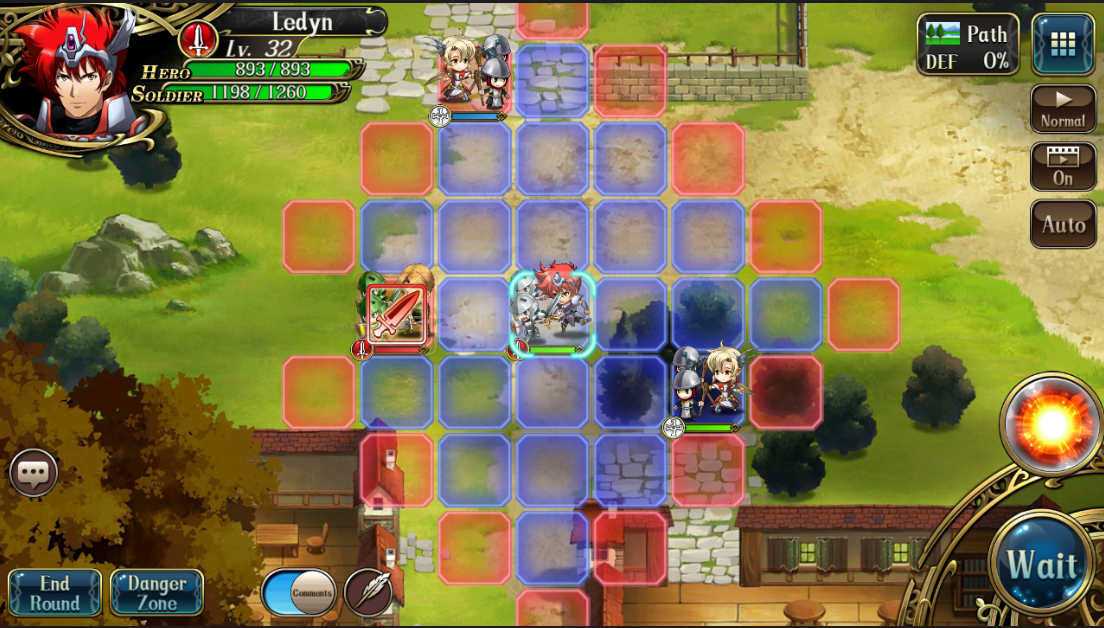 [Combat Units]
In each battle, you must command multiple troops, each consisting of a hero and ten soldiers. Generally, soldier are positioned in front of the hero. Different kinds of soldiers can be assigned to a hero's troop.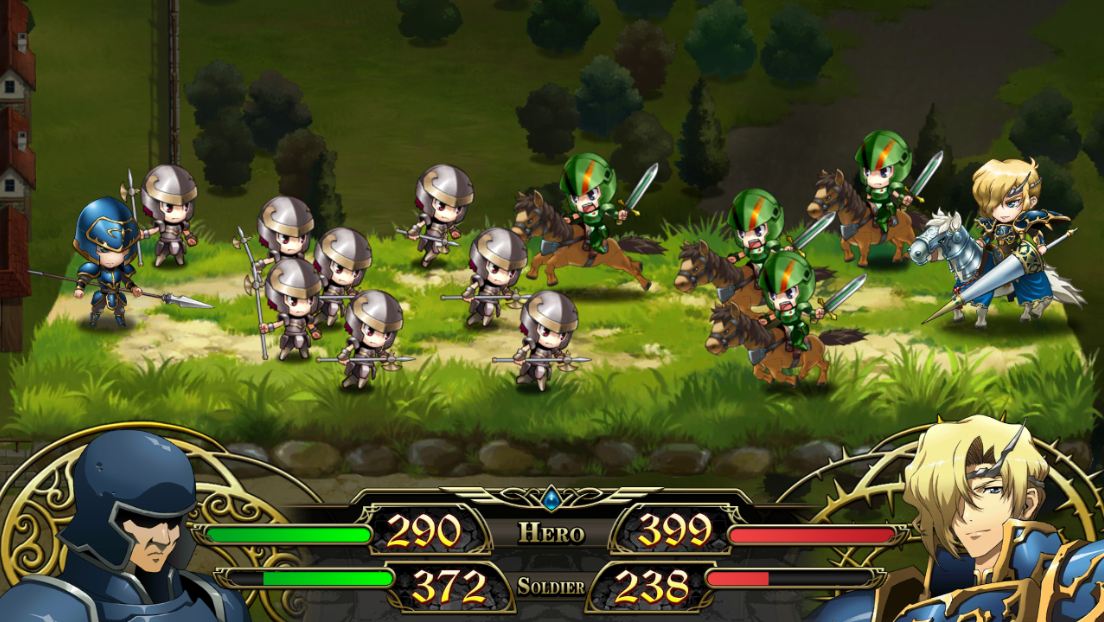 [Combat Rules]
In battle, the two sides attack in turn according to the rules of the turn-based system. You can move your troops around the map to carry out their orders. Being on the frontline, soldiers usually take damage first, while heroes take damage after their soldiers are killed in battle. When a hero dies in battle, their entire troop will be removed from battle. If all of your troops die, you will lose the battle.
Heros
Heroes are essential in Langrisser, and know their talent and base stats are very important for you to win bigger in the game. Following are introductions of five characters that you won't want to miss in Langrisser.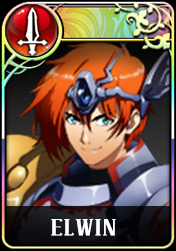 Rarity: SSR;
One of the continent's most famous legendary heroes, inheriting the lost lineage of the Descendants of Light.
Base Stats
| | | | |
| --- | --- | --- | --- |
| HP | 373 | ATK | 50 |
| INT | 25 | DEF | 29 |
| MDEF | 23 | SKILL | 35 |
Talent
Brave's Will: When initiating combat, damage increases by 30%. After battle, 60% chance to restore HP( 30% of hero's damage dealt.)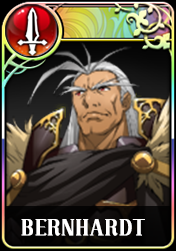 Rarity: SSR
The Emperor of the Rayguard Empire, and the mightiest ruler on the continent.
Base Stats
| | | | |
| --- | --- | --- | --- |
| HP | 384 | ATK | 45 |
| INT | 29 | DEF | 30 |
| MDEF | 22 | SKILL | 33 |
Talent
Tyrant's Will: All enemies within 2 blocks have ATK & DEF decrease by 15%.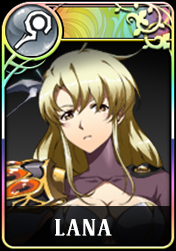 Rarity: SSR
The twin sister of Liana and originally raised as a Maiden of Light, Lana was brainwashed by evil forces to become their Dark Princess.
Base Stats
| | | | |
| --- | --- | --- | --- |
| HP | 285 | ATK | 27 |
| INT | 47 | DEF | 32 |
| MDEF | 23 | SKILL | 23 |
Talent
Arcrane Extension: When entering battle, MDamage increases by 30%. Range increases by 1 when casting skill.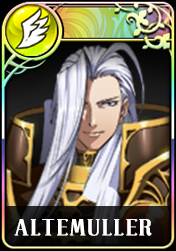 Rarity: SSR
An outstanding leader holding the right to succeed the throne of the Regalia Empire, and also commanding power over its army.
Base Stats
| | | | |
| --- | --- | --- | --- |
| HP | 335 | ATK | 55 |
| INT | 27 | DEF | 30 |
| MDEF | 28 | SKILL | 40 |
Talent
Supreme Overload: Before entering battle, ATK increases by 10%. Physical damage taken decreased by 5%. Lasts 3 turns. Can be stacked up to 3 times.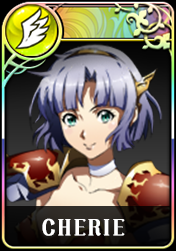 Rarity: SSR
Princess of the ancient Kingdom of Kalxath and one of the Descendants of Light.
Base Stats
| | | | |
| --- | --- | --- | --- |
| HP | 333 | ATK | 56 |
| INT | 22 | DEF | 28 |
| MDEF | 27 | SKILL | 44 |
Talent
Runaway Pricess: When no allies are within 2 blocks, ATK & DEF increase by 25%. Gain 1 more chance to attack after eliminating an enemy. 2-turn colldown.
Now, get ready to heed the Langrisser's call and save the continent of El Sallia from destruction with NoxPlayer! You can download the game in Google Play or App Center, or download the apk file from Uptodown and install it in the emulator just in one step!
Have fun!