Play DBZ DOKKAN BATTLE on pc with NoxPlayer and 5 quick advices on how to fast track your way to the higher levels
DBZ Dokkan Battle is an action RPG game made by BANDAI NAMCO Entertainment Inc. The game is based on one of the most popular anime series, Dragon Ball Z. Because of the popularity of these series, the game has already been downloaded millions of times on the play store.
The fighting system in Dragon Ball Z: Dokkan Battle is quite unique. Instead of controlling your characters directly, you have to press on the Ki spheres to attack. You can also activate different combos by using different characters, creating spectacular combos with breathtaking animations.
Since it's not convenient for players to configure the phone according to different game requirements, using a powerful mobile game compatible product – Android emulator becomes the best option for players.
Please follow this tutorial to see how it works on NoxPlayer.
Step 1
If you don't have NoxPlayer on your PC, please go to our official website: https://bignox.com and install it;
Step 2
Sign in your Google account, then you can search and install DBZ Dokkan Battle in Play Store or directly in the search bar;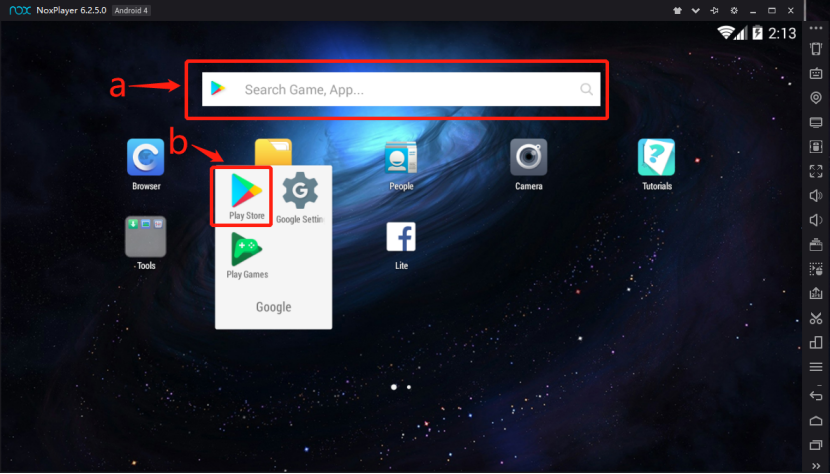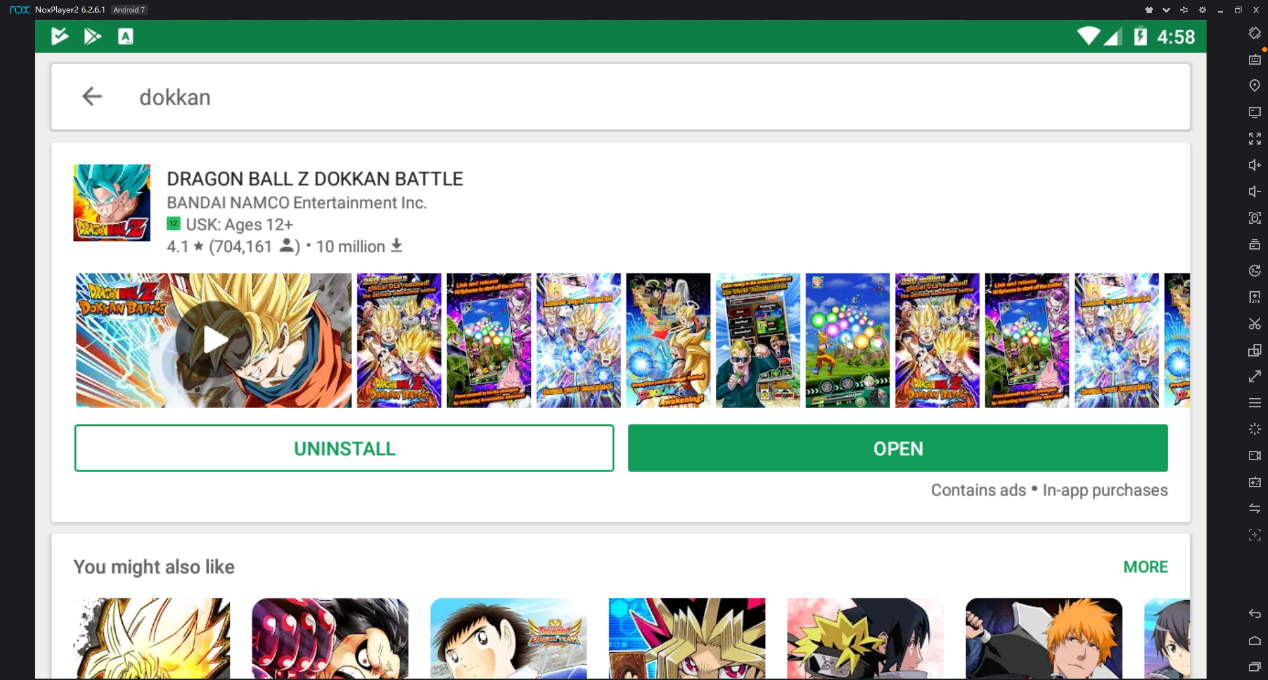 Or you can download the apk file from any apk-site, and directly install it on NoxPlayer;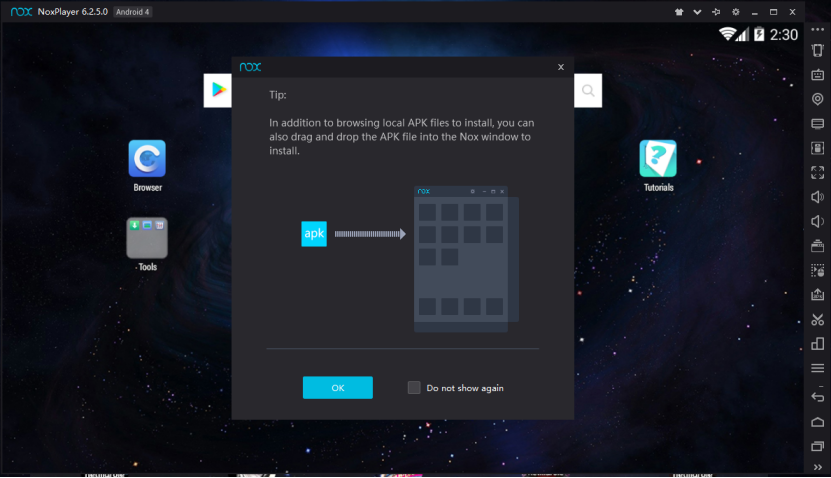 Step 3
Just get comfortable because you are about to experience DBZ DOKKAN BATTLE on PC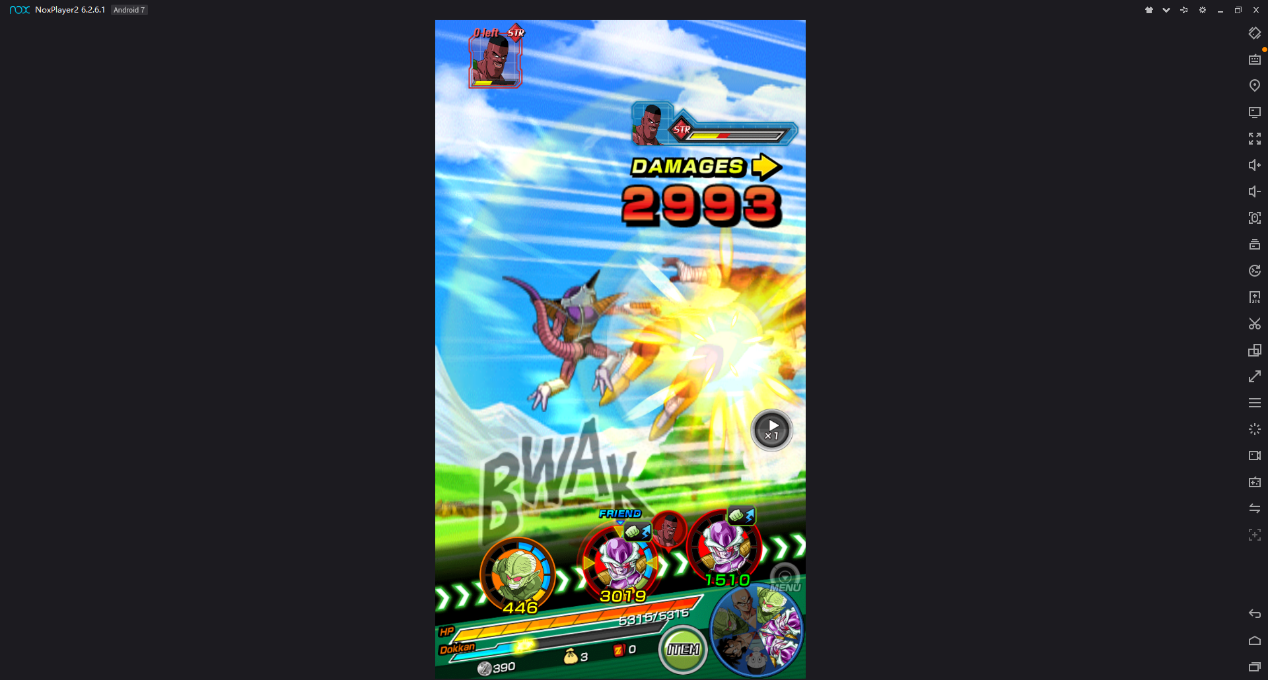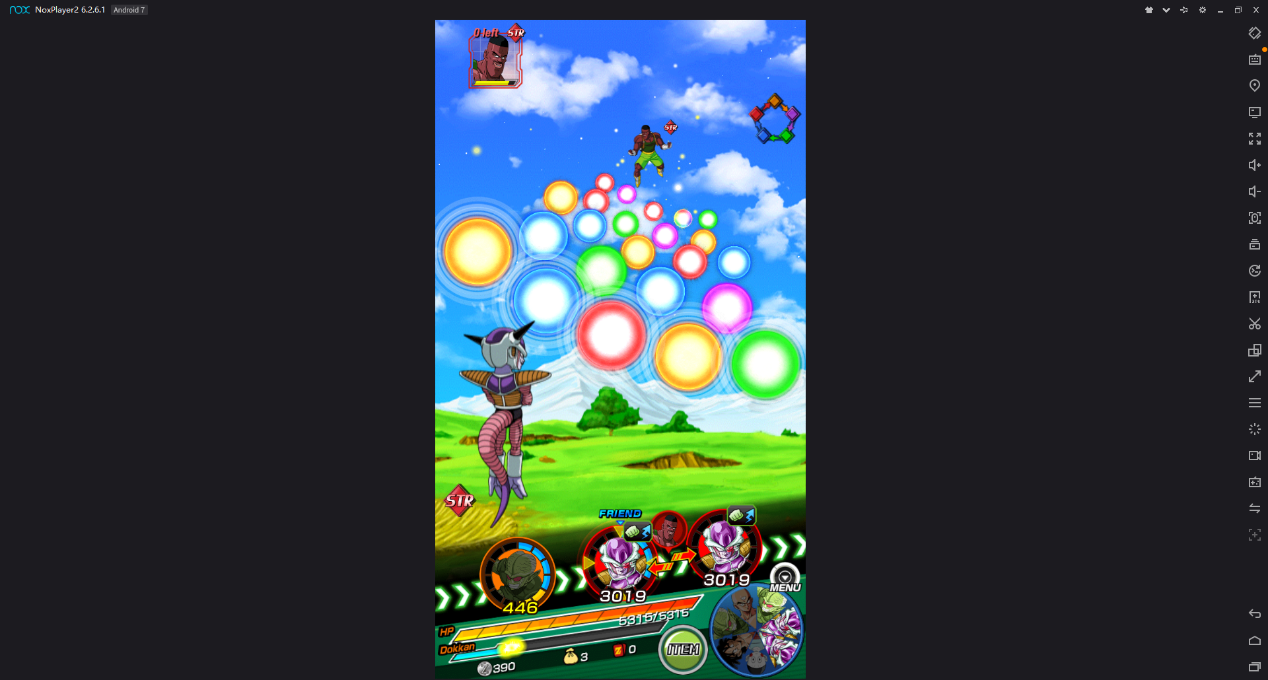 TIPS AND TRICKS
Here are 5 quick advices on how to fast track your way to the higher levels in no time.
1.Set up your team properly for battles
When you participate in battle, it's important to take advantage of your characters' Link Skills. Link Skills come to fruition once you place the appropriate Z-Warriors in line. For instance, placing General Tao, Tien and Chiaotzu or even Saiyan fighters in the right formation will give them a stat boost.
2.Memorize the type chart, or at least keep good notes at your side
Like with many other games, Dragon Ball Z: Dokkan Battle drops characters into specific categories that are strong or weak against other types. Most of the information needed to get the most out of battles comes down to the game's Type flow chart, which shows strengths for and against each different type.
3.Aim for Ki Bursts
When picking the Ki orbs needed to power up your fighter, you should always check to see if you can pull off Ki Bursts. Ki Bursts occur when you line up and absorb the same color type orbs in a long row. If you don't spot a huge opportunity to do this but you spot those rainbow-colored spheres, make a habit of collecting those instead.
4.Gain bonuses by tracking down all Seven Dragon Balls
As you capture them, choose the "I want more allies" bonus, and it increases your character slots to 10. Those additional slots provide many more strategic options. Not only is tracking down all seven Dragon Balls an essential part of the Dragon Ball Z: Dokkan Battle experience
5.Practice
Nothing helps round out a team of fighters like experience. Sometimes players just won't have made enough progress to take down some of the game's tougher battles, and that's alright. Dragon Ball Z Dokkan Battle can be extremely rewarding if you take your time, and power up that deck dutifully every day, even just by logging in. Logging in everyday helps in a great way since it grants you free gifts