Guns of Glory Tips and Strategy to get success | Play mobile game with NoxPlayer
Real-time strategy games have been going on for over two decades thanks to the success of sagas of the likes of Commandos or Command&Conquer.
Today, we're introducing you to Guns of Glory for Android.
Get ready for the next stage of warfare with the free strategy MMO Guns of Glory! GoG's thrilling multiplayer RTS and RPG gameplay lets you raise your own powerful army to shoot down enemies and team up with friends from around the globe.
Guns of Glory has a huge map -which means there's plenty of space for enemies to surround you- so be ready to defend your city at any time. Let your guard down for a minute, and your enemies will do anything to take over your land and capture as much money and resources as possible. Manage the resources your city generates carefully to keep building your city, which helps you earn even more resources and create the most powerful army on the map. Build a powerful enough army, not just to protect your territory, but to conquer nearby enemies and build an empire!
And all the latter and much more in a game with high-definition graphics of colorful and realistic landscapes capable of recreating the perfect settings.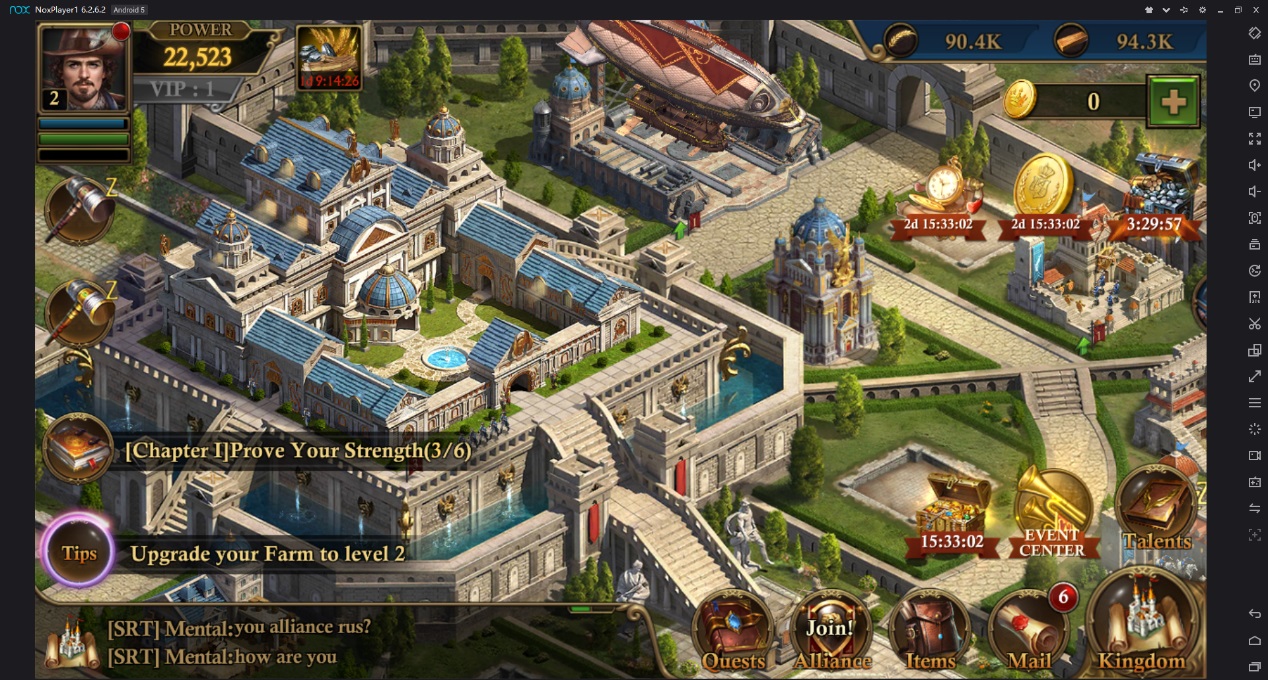 TIPS AND TRICKS
1.Resources Are Key
As you might have noticed THE key factor in this game limiting your growth is resources, not the timers.
Early on in the game you could train troops, upgrade buildings and start research every time a timer was finished, but, depending on your activity, once you reach Castle levels 13-15 this is likely no longer the case, you need to get resources first before you can start your next building and research, maybe even troop training.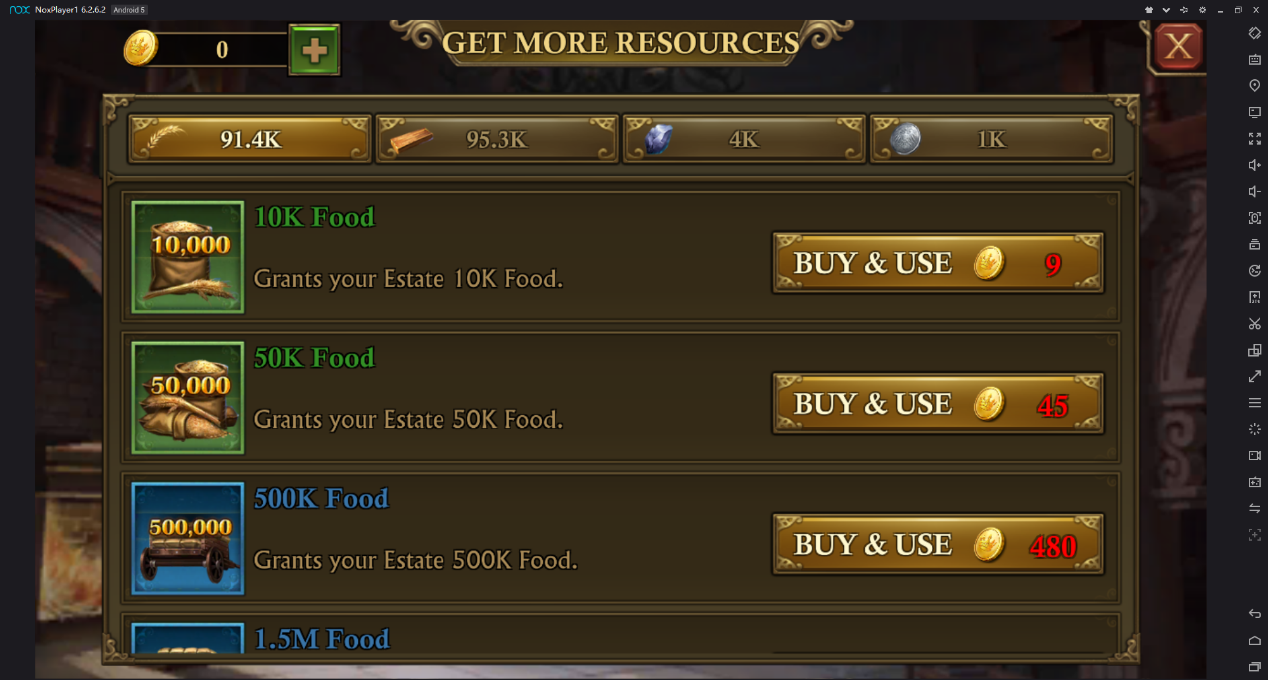 It is important to keep your resources safe as much as possible. You put a lot of effort to collect resources and it would be very disappointing if just before you give the assignment to upgrade to the next Castle level some large player teleports in and steals all your resources (not to mention if he hospitalizes all your troop in the process). For this reason you should make sure to never have many unsafe resources when you are not online or not shielded.
2.Prioritize The Missions
When you start out, you may be excited to try everything out right away. Before you go charging on to the battlefield, however, you should first work on your missions. Most of the missions are designed to guide you through setting up your base. Completing them helps make sure your base is up to date. Try to go through the basic missions as quickly as you can so you will be able to construct most of the buildings you need.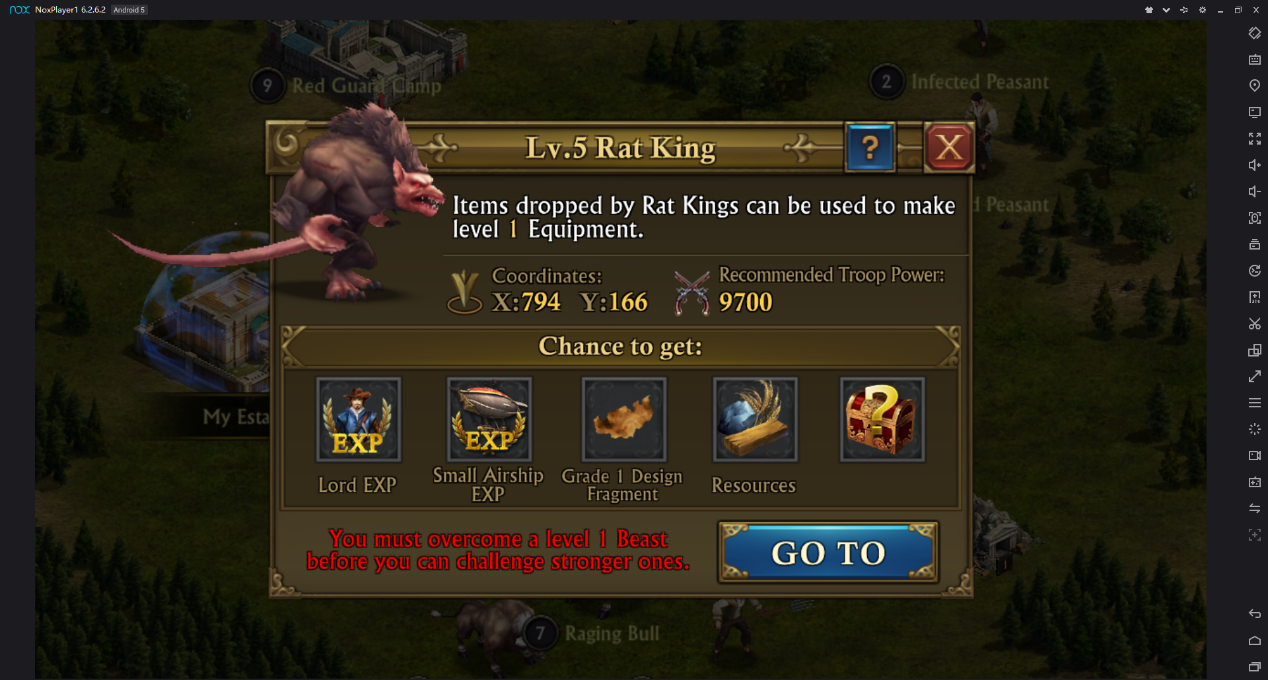 3. Find An Alliance
Joining an Alliance should be one of the first things on your list in this game. An active Alliance can help you build your empire quickly. Make sure you find an active one as you will be needing the support of fellow members. Don't be afraid to transfer to a different Alliance if your current one isn't able to provide the support you need. Of course, you would also need to be active as well since most Alliances will kick out inactive members.
4.Collect the free goodies
There are tons of free goodies that you can earn in Guns of Glory, just make sure that you actually collect them. Log in daily, complete missions and check your mail every day and you will soon have a ton of items ready to be put to good use.
Make sure you do so and don't waste the items you have! Also, keep an eye on the building in front of the castle gate to collect free items constantly.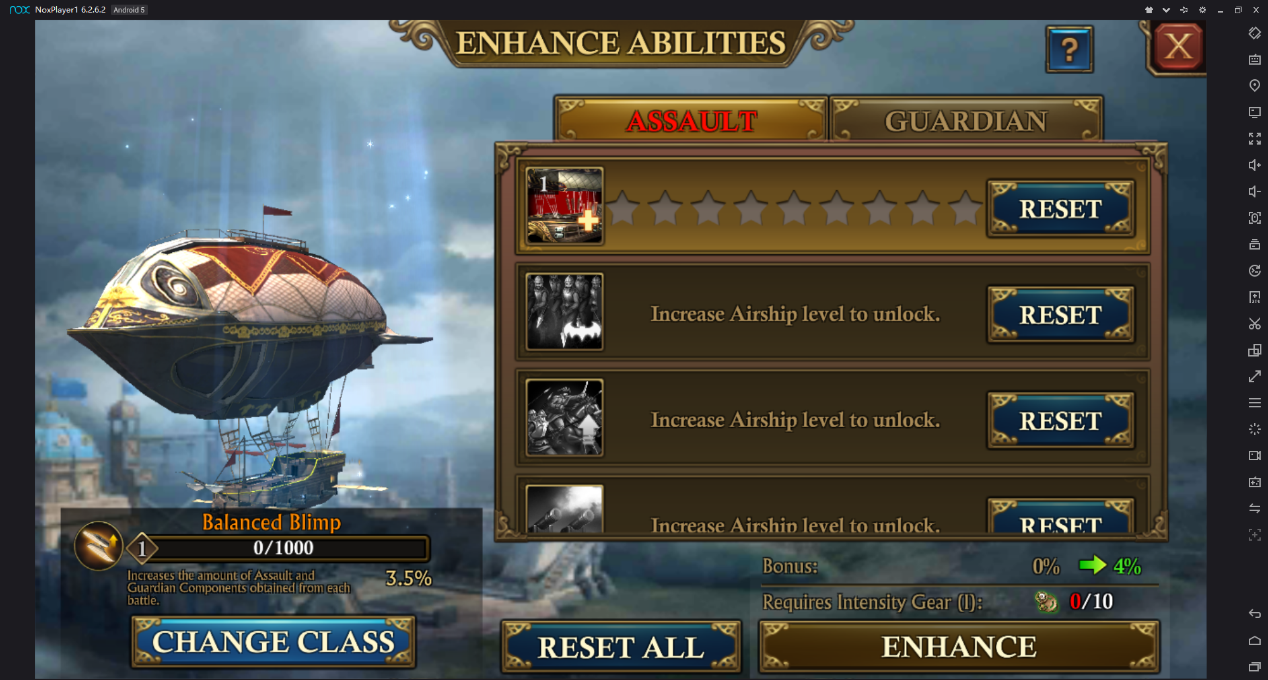 5.Your Airship Dock
Your Airship Dock and your Airship give you great bonuses in combat and you should also focus on Enhancing it in order to get the most in battle. This is basically your Hero or Leader and there are a ton of goodies that you can unlock for it, like artifacts and abilities. Make sure that you constantly check it out and apply all abilities that you have, then enhance it to get even more from it.
6. Play on pc using NoxPlayer
You can download the pc version of Gun of Glory on NoxPlayer. Sign in your Google account, then you can search and install GUNS OF GLORY in App Center or directly in the search bar; Or you can download the apk file from any apk-site, and directly install it on NoxPlayer; Wait for the additional files to unpack. Then here you go! Just get comfortable because you are about to experience your favorite Android game Guns of Glory on PC.