Play Hero Rescue on PC with NoxPlayer
Hero Rescue, a puzzle game for leisure, allow players to motivate the imagination and avoid all the obstacles with the aim of saving the princess.
More lever you unlock, Higher IQ you get. With playing Hero Rescue on PC, you will also experience the benefits of a full-size screen.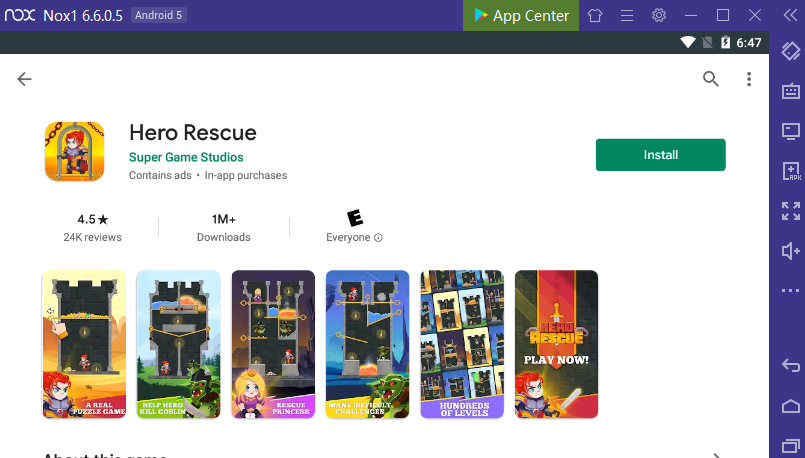 Tips for Playing Hero Rescue on PC with NoxPlayer
1. Players who can remove pins will get great treasures. But you need to avoid all the obstacles like fire.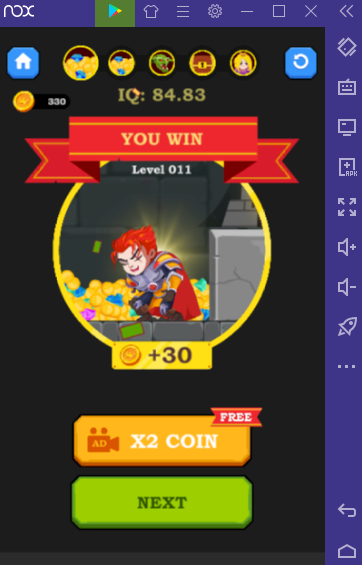 2. After you unlock more levels, you will meet the spider, your mission is to defeat the spider and then save the princess.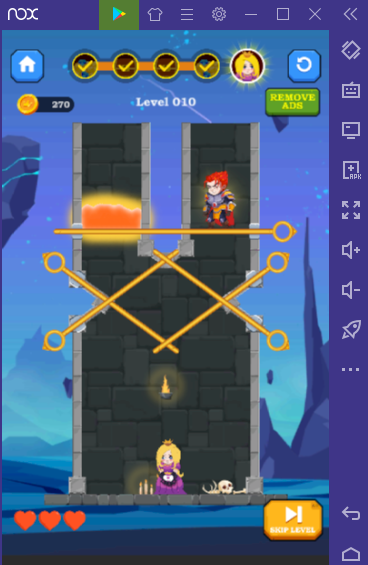 3. By watching ads, you can get double coins. so you can choose whether to skip the ads according to your needs.
4. Sometimes, you need to think about more steps to get the treasure. for instance, you need to avoid the fire from ruining the treasure and also consider to protect the princess at the same time.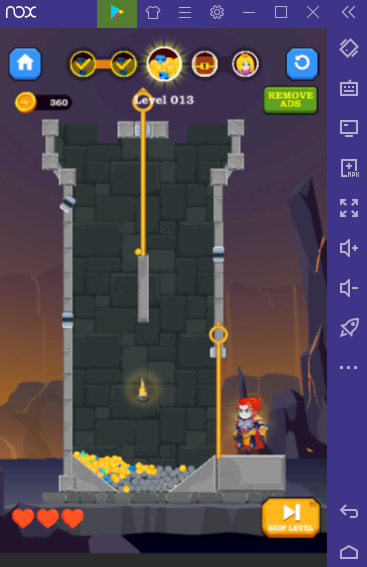 How to Download Hero Rescue on PC with NoxPlayer
Download NoxPlayer
Click Tools👉Google play👉Sign-in Google account
3. Install Hero Rescue on PC