Honkai: Star Rail | Officially released on April 26, 2023! Tips about how to make your character stronger!
The global interactive entertainment company HoYoverse has announced the release of Honkai: Star Rail, a new space fantasy RPG on PC, the Epic Games Store, iOS, and Android, set to launch on April 26, 2023. As players embark on a journey through uncharted worlds, they will encounter a cosmic tune of space science fiction plot and fantasy elements merged with myths and legends to immerse them in the storyline.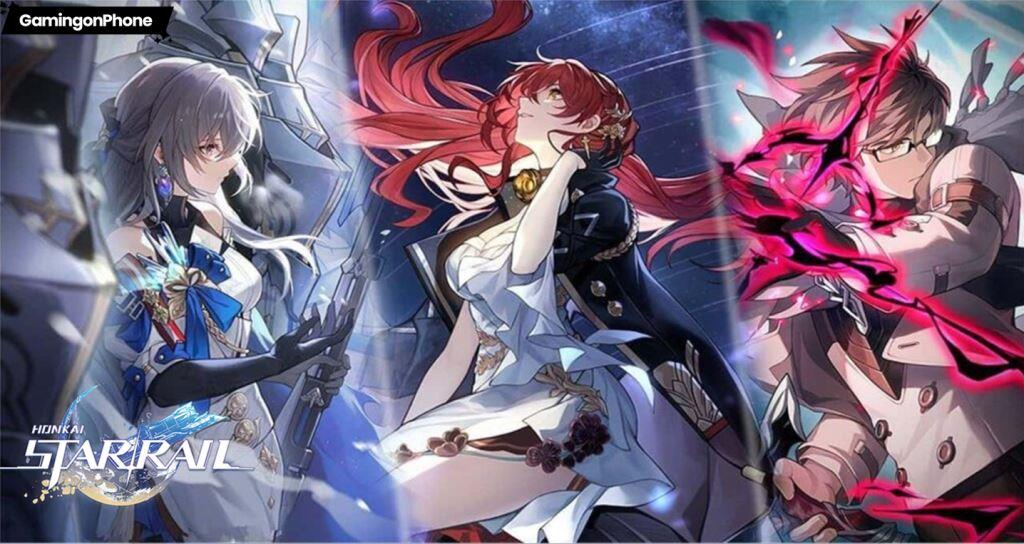 If you want to strengthen your character quickly in the game, here are a few tips:
Upgrade your character's experience level
Each character has 80 levels of experience, and as you progress through the levels, points will be added to different stats of the game. To upgrade your character, you will need to fight enemies to gain experience until reaching level 20. Then, you'll have to utilize in-game crafting materials and resources to ascend your character and progress further. Your overall level of the trailblazer account is also important to progress your character in the game. Even if you qualify the rest, if your account doesn't meet the progression criteria you won't be able to progress further with your character's level.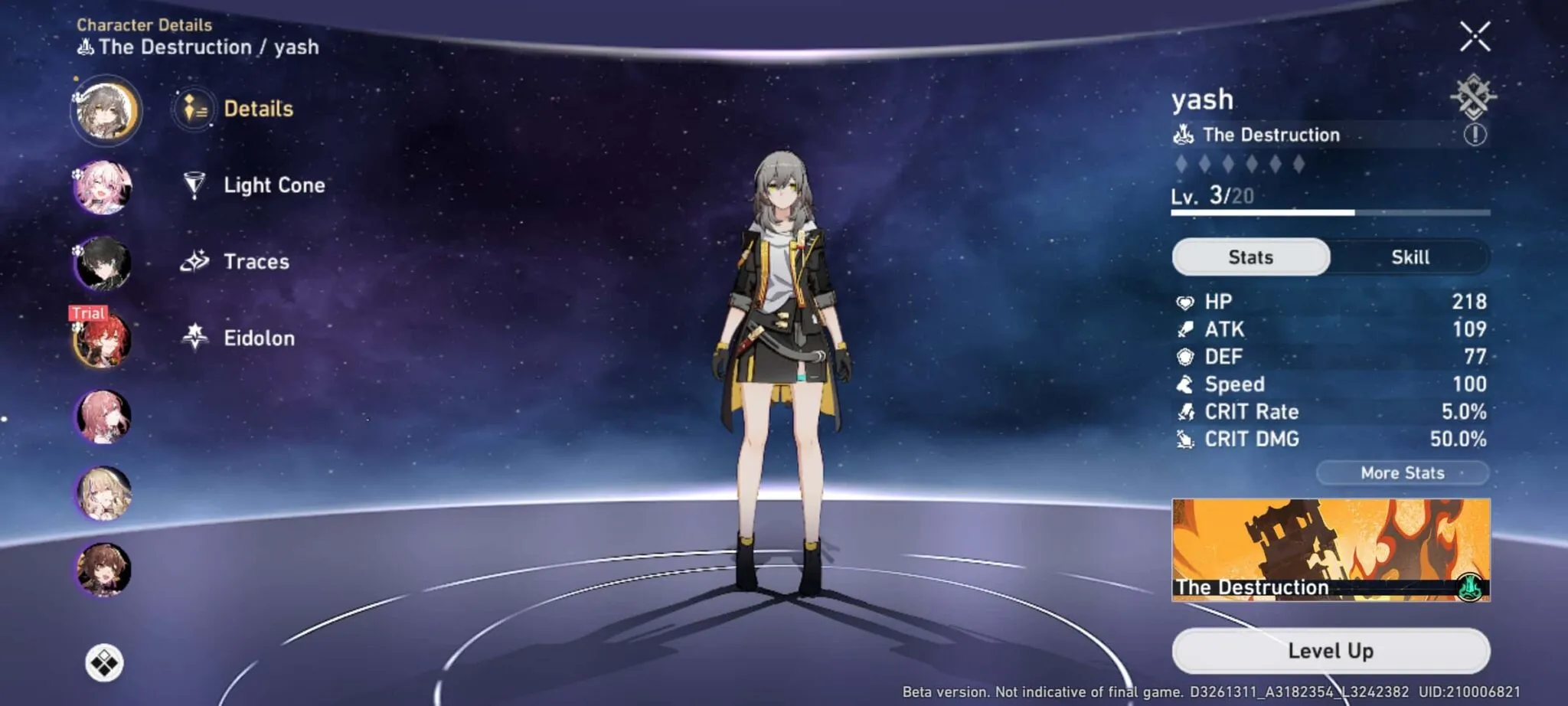 Use the Traces skill tree
The Traces skill tree lists all the skills available for each character, which can be unlocked with in-game credits and other materials. Having higher stats in the skill menu will deliver more damage to the enemy units. To unlock and upgrade the different nodes in a character's trace, make sure that both your account and player meet the required levels.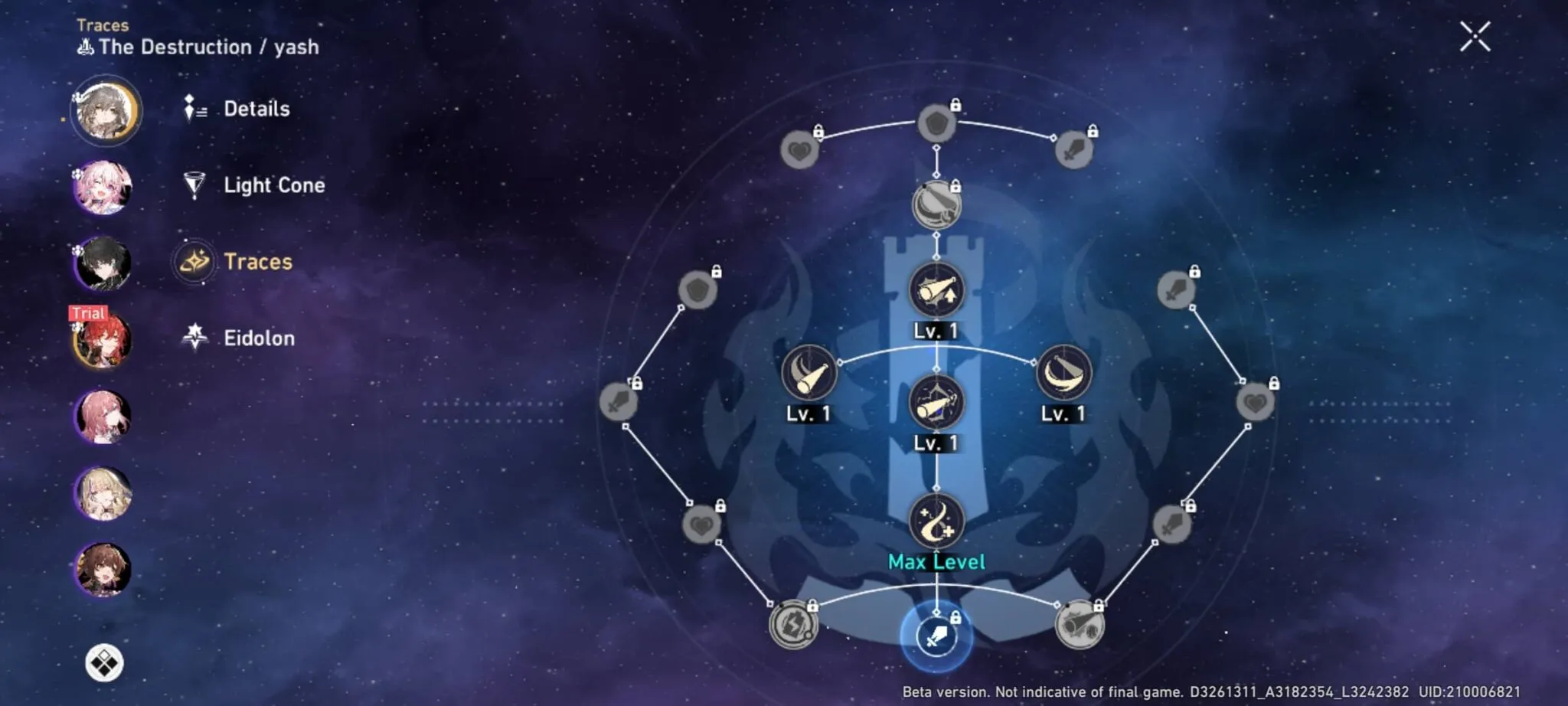 Unlock character bonuses through Eidolons
Eidolons offer character-specific bonuses, which can enhance a character's abilities or provide them with new passive abilities. Different characters will have different Eidolons depending on their character element and path. There are around 6 Eidolons nodes for each character, and you'll need to fulfill the character level requirements to unlock them.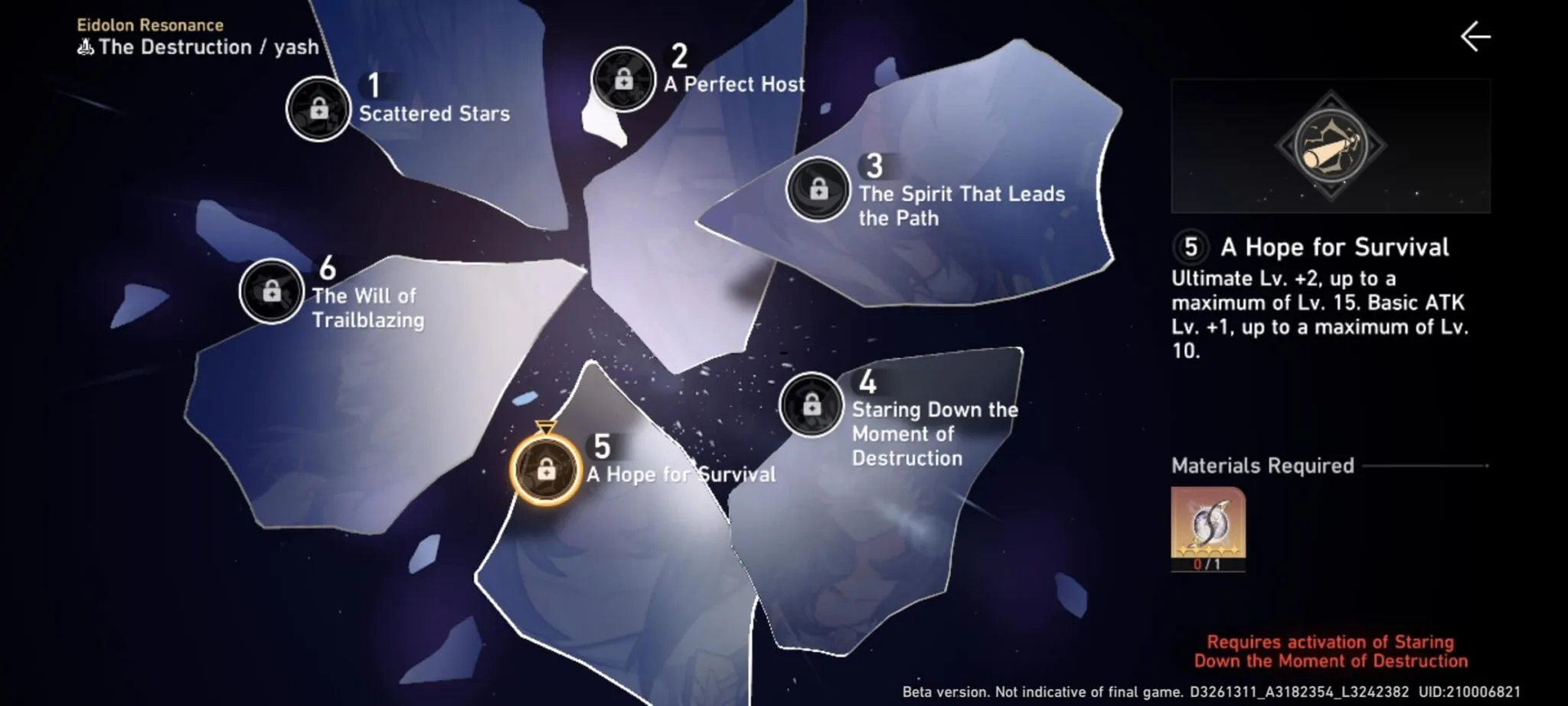 Equip various Light Cone cards to boost stats:
Light Cones are cards designed to boost up the character's attack or other statistics by a specific amount once equipped. They come in different rarities from 3 stars to 5 stars, and there are different Light Cones available for different character paths. Light cones can also be upgraded from levels 1 to 80, granting an additional percentage of bonuses to the character's statistics.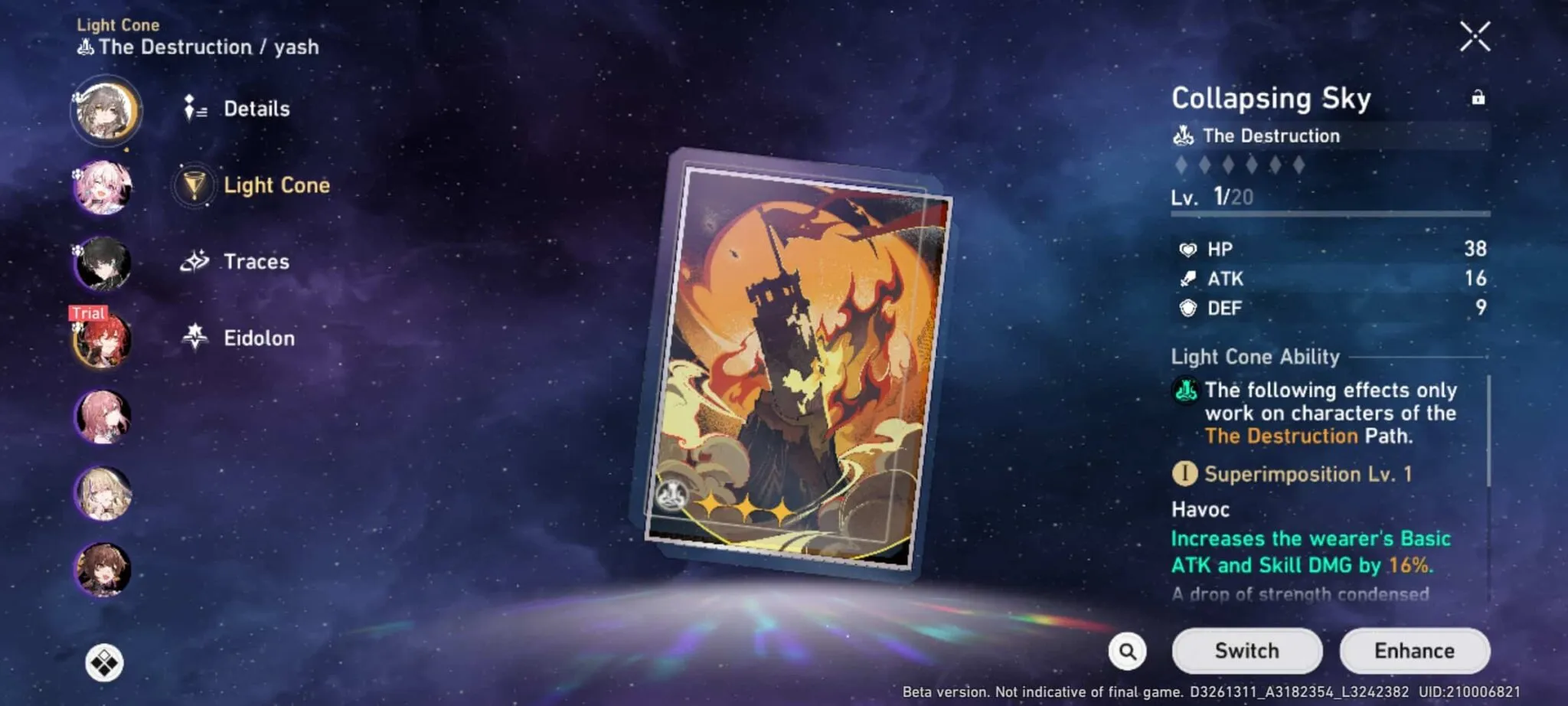 Also, you can download and play Honkai: Star Rail on PC for a better gameplay experience with Noxplayer, the perfect Android emulator to play the game.
How to Download and Play Honkai: Star Rail on PC with NoxPlayer
Download and install NoxPlayer on your PC
Complete Google sign-in to access the Play Store
Look for Honkai: Star Rail in the search bar and install the game
Click the icon of Honkai: Star Rail on your home screen to start the game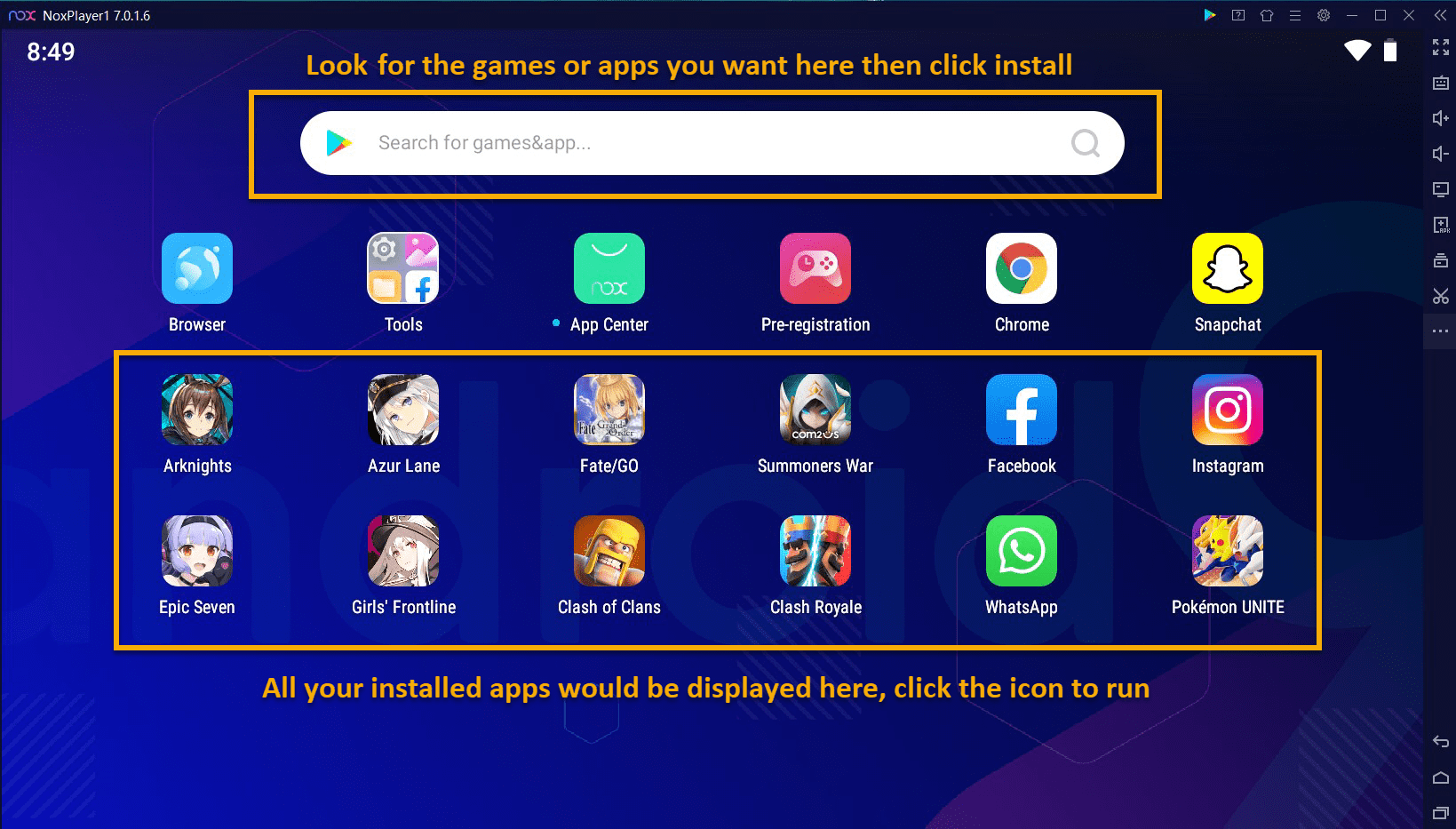 Visit our site: en.bignox.com
And, NoxPlayer Android 12 version will come soon! Let's prepare to welcome the official release!