How to backup and restore your data in Nox App Player
The backup/restore data feature was introduced in Nox 2.5.1 and above versions. It's very useful when you want to reinstall Nox without losing all your data.
1. Open Multi instance management panel by double click the Mutli-drive shortcut on your desktop or the Multi Player button on the sidebar

2. Click the Backup/Restore button of the instance that you want to backup, and choose Backup. The backup file will be saved as a vmdk file.
Note: the Backup/Restore button is only accessible when the Nox instance is not launched. If the instance you intend to backup is still running, click Stop first then you will find the Backup/Restore button showing up.
3. Click OK when the backup process is successfully finished.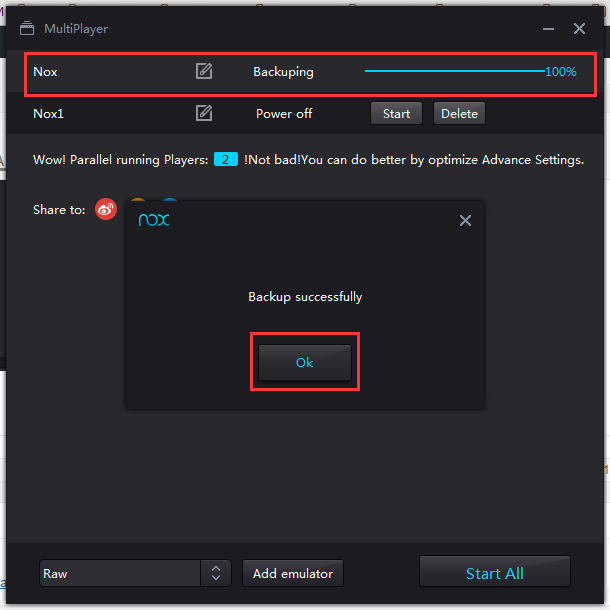 4. Then you could choose to create a new instance either in the current Nox or in a newly installed Nox and click the Backup/Restore button again. Only this time, choose restore and open the backup file which contains the data you want to restore.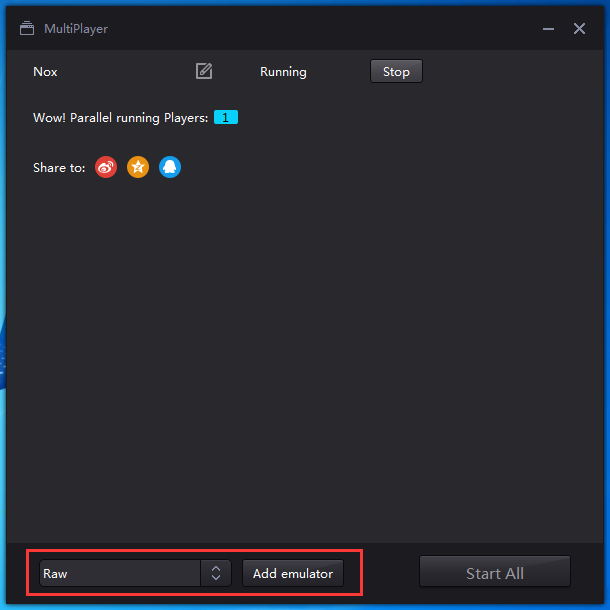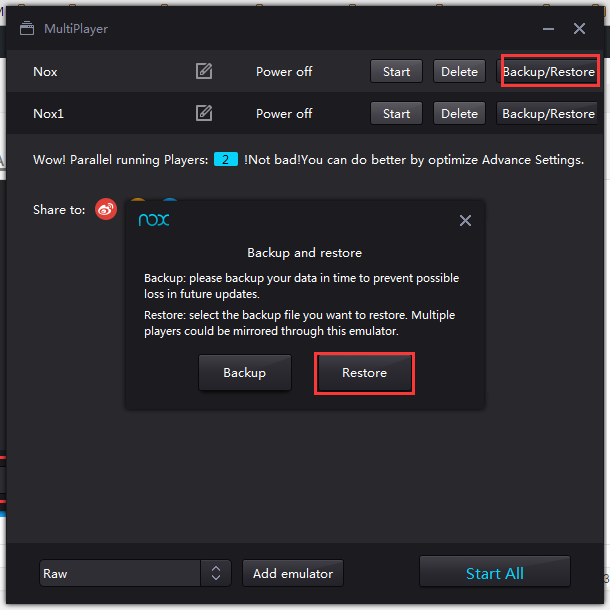 Have further questions/feedback? Please get in touch through:
Our Facebook Page: https://www.facebook.com/noxappplayer
Our customer support email: support@bignox.com