How to connect your controller/gamepad to Nox App Player
In Nox 3.1.0 and above version, you will have to manually connect your controller/game pad to Nox App Player.
1. Go to Nox System Settings >> Interface >> Tick Controller configuration >> Save changes
2. Plug your gamepad/controller to your computer and click the Controller configuration button on the side bar of Nox. Choose your controller from the drop down list and click connect. If you don't find your device in the list, try refresh it a few times and check if you have properly installed the controller driver.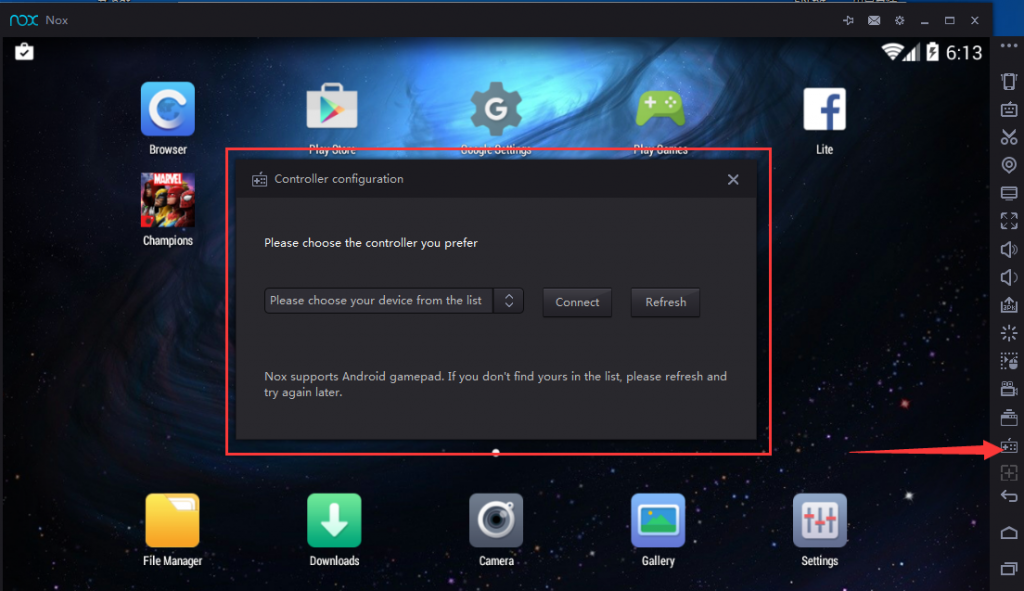 Note:
There are numerous controllers and gamepads on the market, we do not guarantee that every single one could be connected to Nox. (Betop controller has passed our test, which might be one of your choices) Write to [email protected] if you would like to report controllers that are not working.
Some games do not support controller operation. In such case, you could try map your controller using this third party software called JoytoKey.