How to make the pictures you imported into Nox show up in Gallery
Pictures/images imported from your computer to Nox will not automatically show up in Gallery. You need one more step to view and edit it directly from your Gallery.
1. Drag and drop the image into Nox App Player and Open image location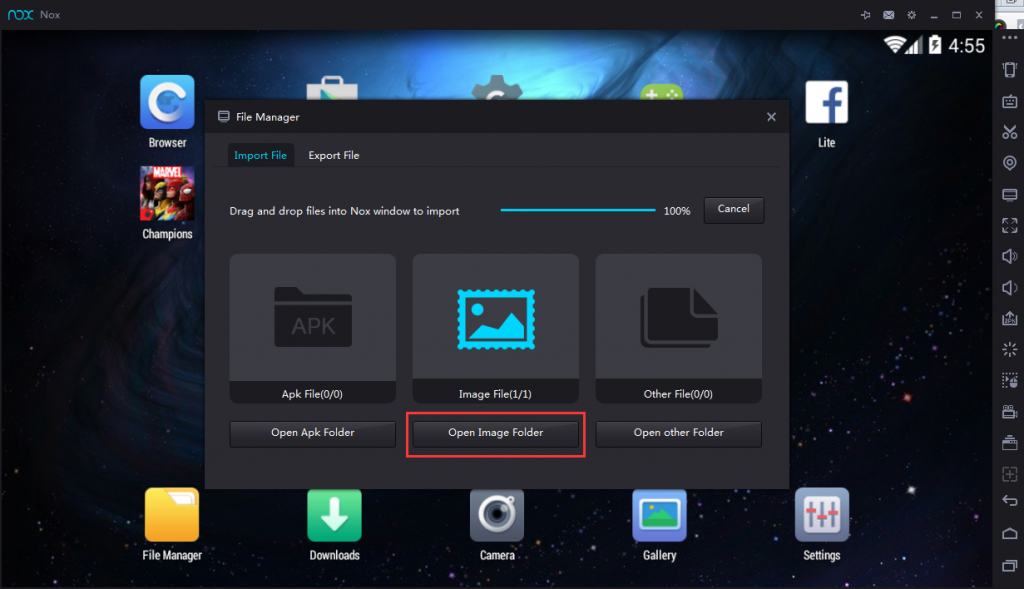 2. Click the box before the picture you just dragged into Nox to select it, then click Parent folder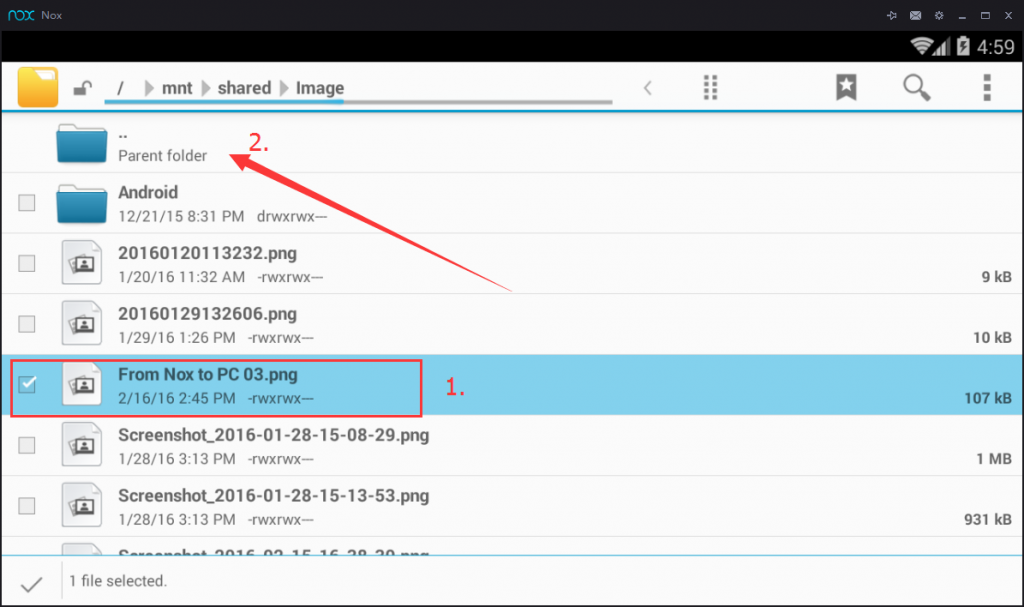 3. Click Parent folder again, and go to sdcard >> Pictures >> Screenshots >> img >> Click the button at the end of the address field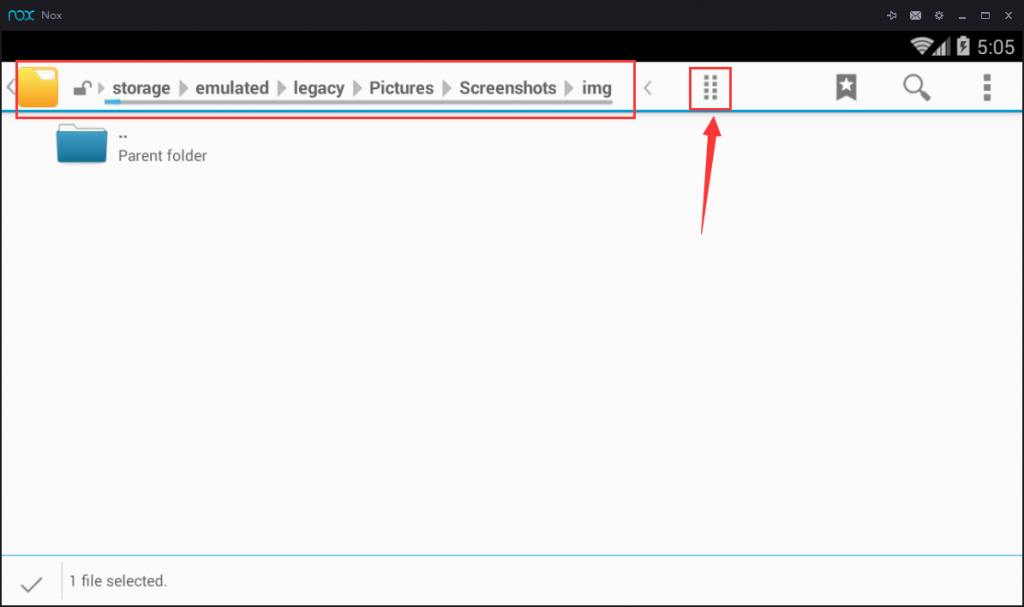 4. Choose Copy selection here. Now you are done and the picture you just imported could be viewed in the Gallery on the main page.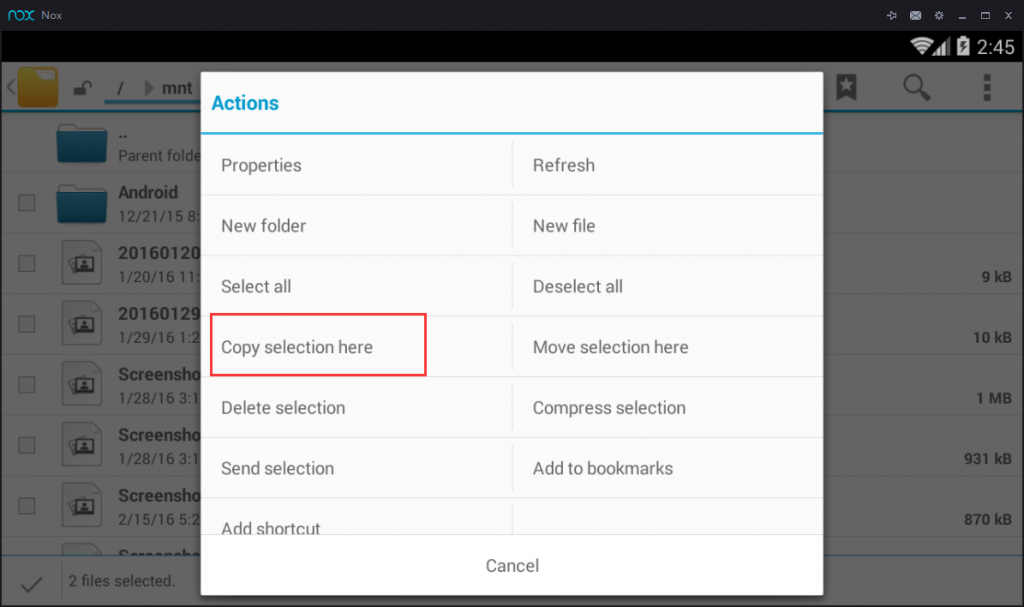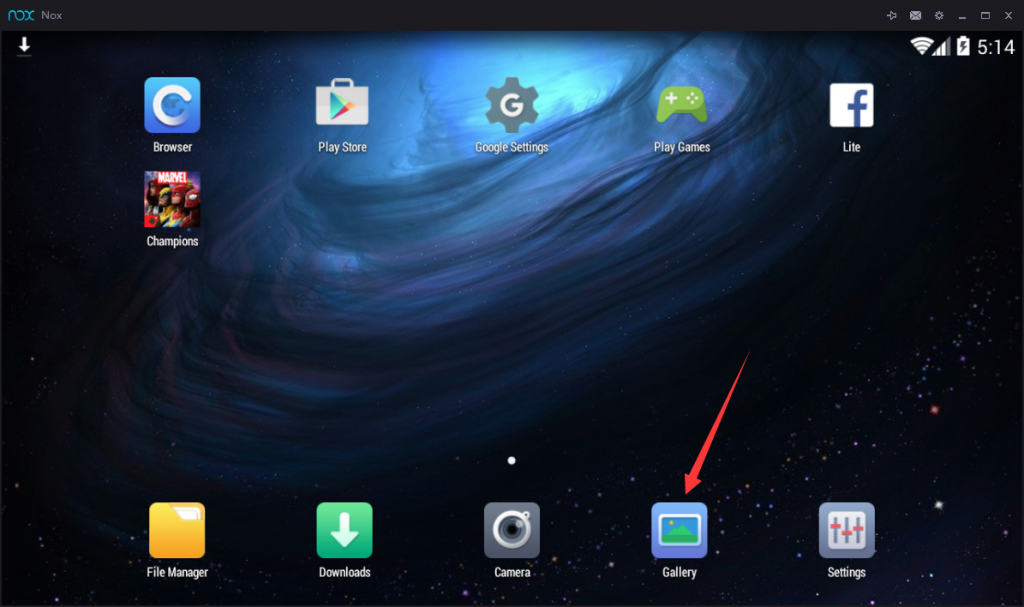 Have further questions/feedback? Please get in touch through:
Facebook Page: https://www.facebook.com/noxappplayer
Customer support email: [email protected]