How to Play Fall Guys: Ultimate Knockout on PC with NoxPlayer?
Recently, Fall Guys: Ultimate Knockout has become super popular in this summer. You can purchase the game on steam to play on your PC and Play Station 4. Fall Guys: Ultimate Knockout is a massively multiplayer party game with up to 60 players online in a free-for-all struggle through round after round of escalating chaos until one victor remains! Many gamers and YouTubers are crazy about this game.
However, Fall Guys: Ultimate Knockout does not have a mobile version. If you want to play it on your phone or play it with NoxPlayer on PC for free, we can recommend a Fall Guys: Ultimate Knockout alternative: Knockout Race. Run, Jump, Dash, and Avoid obstacles and traps to race to the finish and become the ultimate last man standing. Don't fall off the edge or you will be knocked out!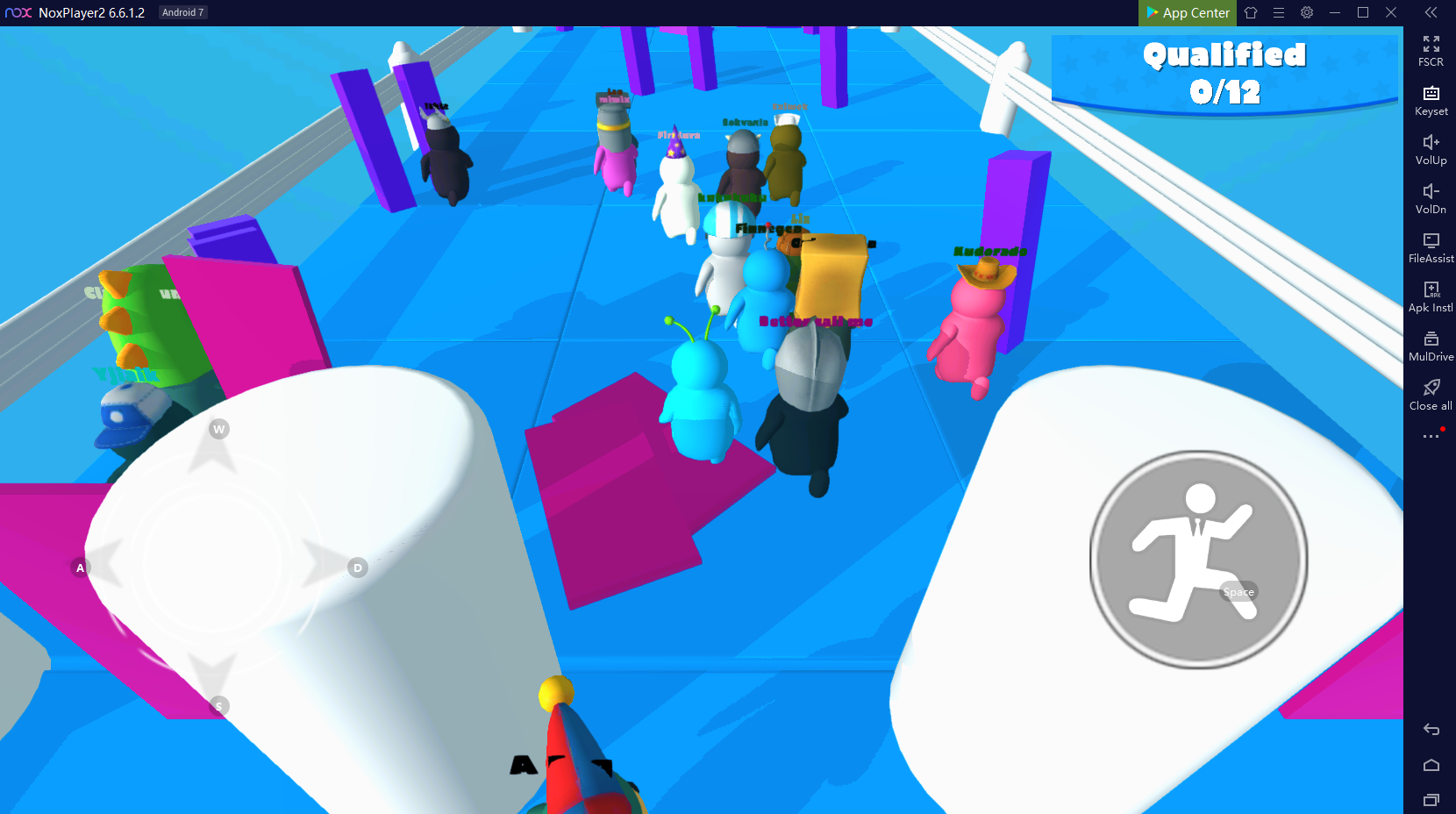 Game Features
The Endless Challenges  
If you like battle royale, last man standing, knockout, or elimination games, Knockout Race is the ultimate challenge for you! Knockout Race is fun and cute, simple to pick up but impossible to master.
Show off Your Skills
In this Knockout platformer race game there are lots of hidden secrets, beat other guys to break all the final knockout stages.
Earn Gold & Customize
Customize your guy to knockout your friends in style, and show off your fashion as they fall off the edge and fall out of the race! Earn Gold as you qualify through races and Customize your guy with the wackiest fashions to the latest fluffiest hats available to sharpen your look and shame your foes!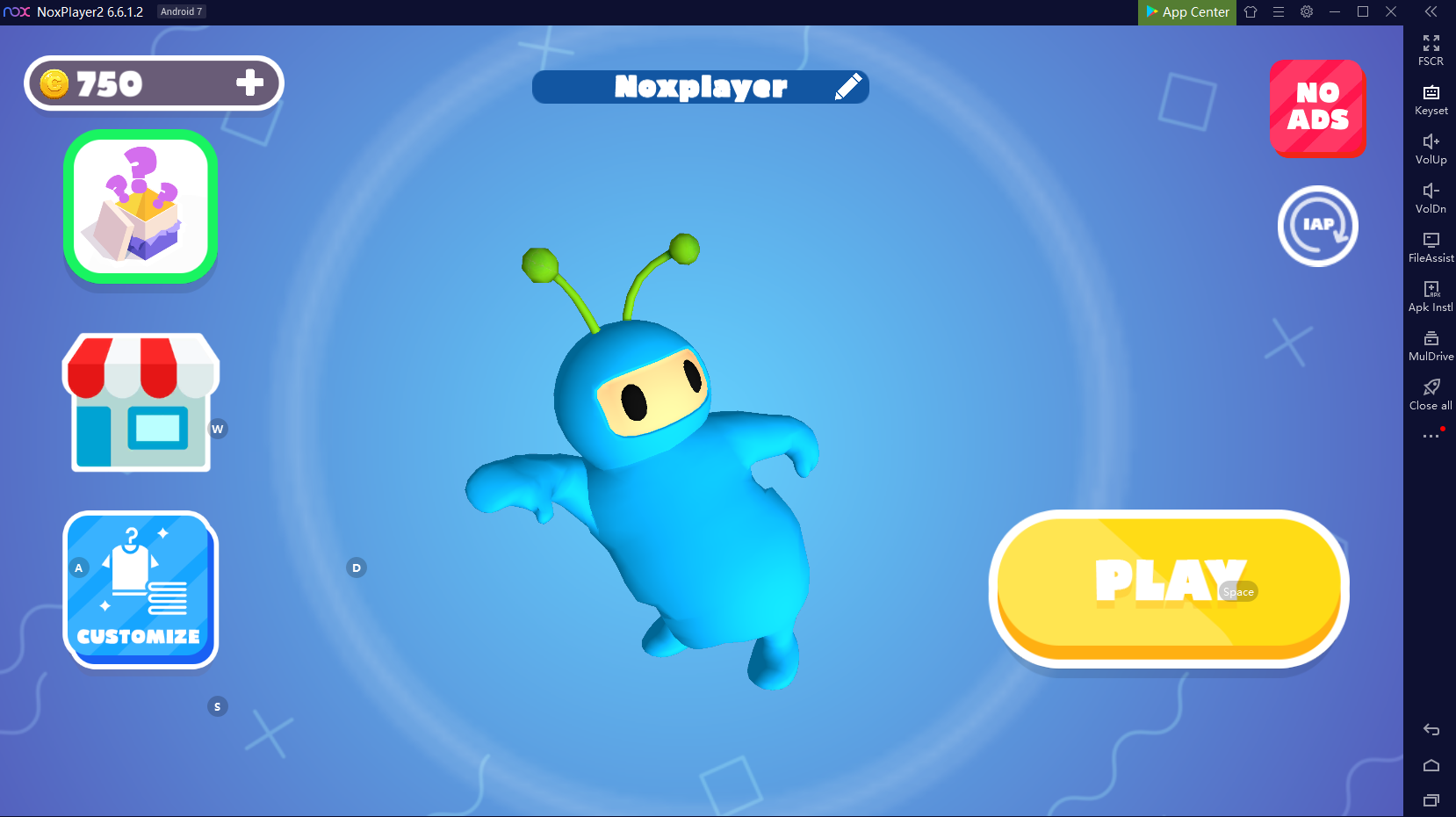 Why Choose NoxPlayer to Play Knockout Race on PC
The Best Visual Experience with Larger Screen
Playing games on PC will definitely give you a better visual experience. In Knockout Race and Fall Guys: Ultimate Knockout, many players are addicted to the surprising battle system and the unique gaming style. This is also the main reason why the game becomes such popular in a short period. With a larger screen, you can have a clearer and more vivid view of your characters, enemies, and the battlefield.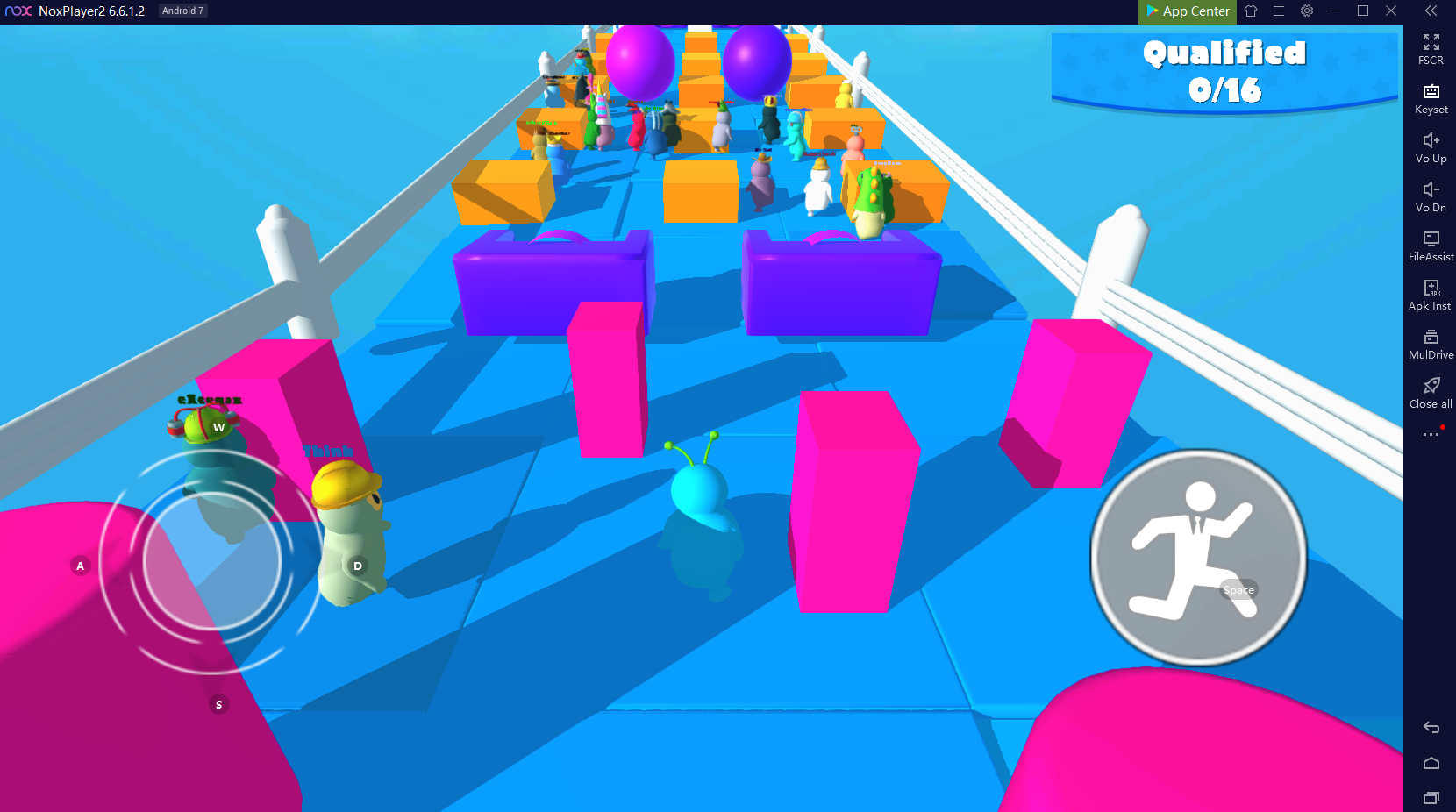 Smoother Control with Key Mapping and Mouse
Knockout Race also features various game modes. As the game gets fierce, it is hard for you to control your characters to avoid the incoming threat. Therefore, if you play Fall Guys: Ultimate Knockout or Knockout Race with NoxPlayer, the touch screen will be replaced by the keyboard and mouse, which makes your move more flexible and easy to control.
Setting key mapping is not difficult. Head over to the keyboard mapping setting on the right setting menu of NoxPlayer first. After that, you just need to drag the command icon from the display panel to the corresponding position and assign a key for it. If you still feel upset about the complicated key settings, now we have provided you with a detailed tutorial about keyboard mapping on NoxPlayer. You can check this article here: NoxPlayer keyboard control settings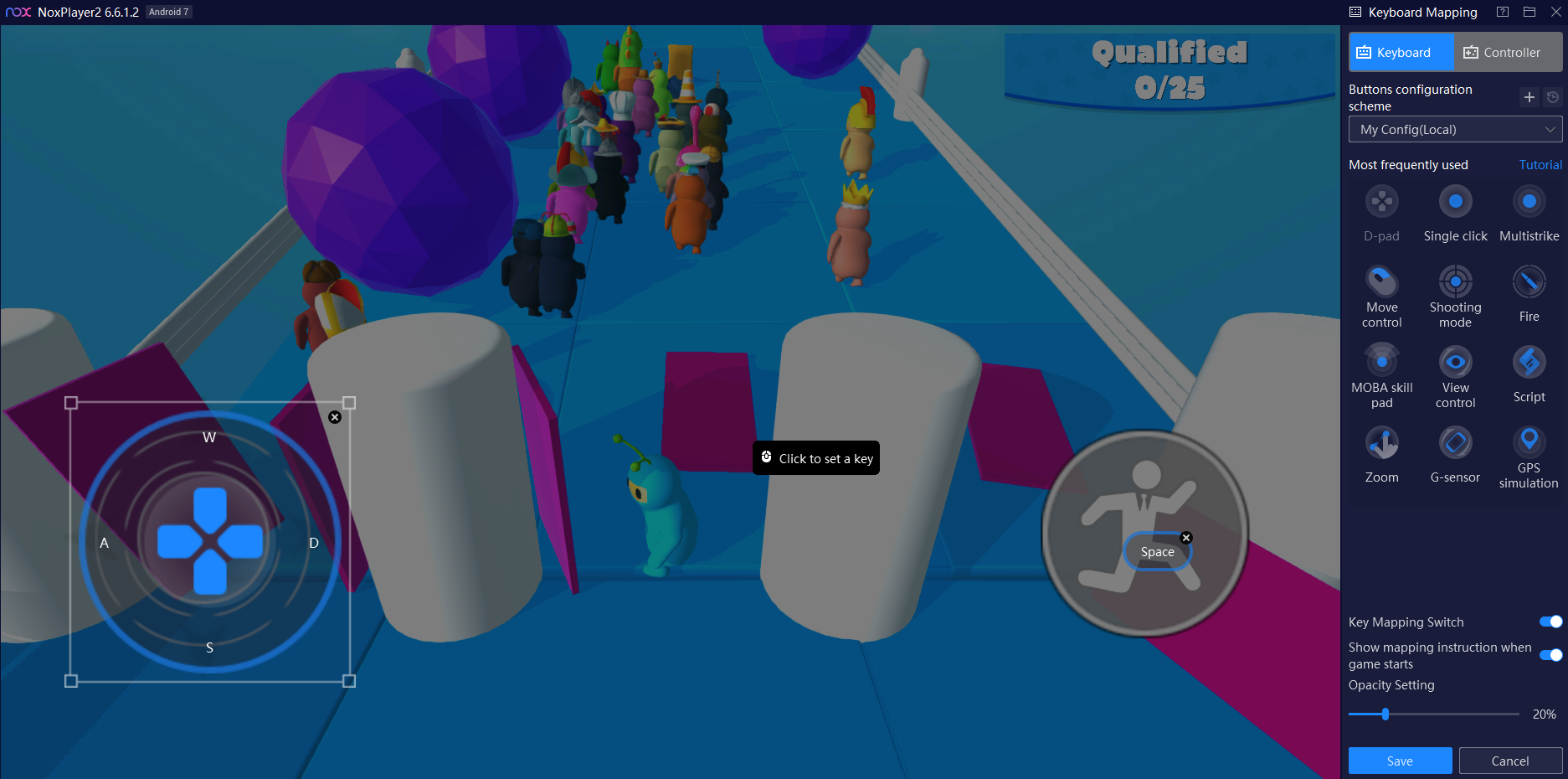 No worries about low battery
There is no doubt that you need to cost lots of time and energy to develop your characters and upgrade your skills and strategy. Therefore, choosing to play Knockout Race and Fall Guys: Ultimate Knockout on PC with NoxPlayer must be a good way to ease the burden of your mobile devices, and you don't need to worry about the battery life of your phone anymore.
Download NoxPlayer at our official website: www.bignox.com
Search for Knockout Race with the search bar or with the built-in App Center
Download Knockout Race to your computer and starts to play