How to Play Sausage Man on PC with Official Optimized Emulator

Sausage Man, the LATEST Battle Royale Game, is a cartoon-styled, competitive shooting game featuring sausages as protagonists. You will roleplay as funny and adorable sausages and fight in high-octane, imagination-filled battles.
How to play Sausage Man on PC?
Download NoxPlayer emulator here and install it.

Sign in to access Google Play Store

Search for Sausage Man in searching bar.
Install the game.
Click the Sausage Man icon on the home screen, enjoy the game on PC!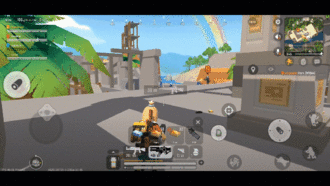 What's an emulator?
An emulator allows you to play mobile games on PC without any further complicated settings, but brings you a performance boost.
Sausage Man is a typical battle royale game featuring actions like view rotation, jumping, running, shooting, attacking and etc. So if you want to enjoy the game better with a bigger screen, more flexible keyboard or controller settings and so on, NoxPlayer emulator is your best choice!