How to Start a Gaming Channel Like a Pro
You've been thinking about it for a while, or perhaps you've already created it. However, did you really know how to start a gaming channel to stand out like a pro? If you're reading this, you know you have it in you, and recognize your gaming skills are awesome, so they deserve a great platform on YouTube.
The main thing when it comes to sharing with the rest of the world is to do it consciously and pay attention to detail, otherwise, you'll be missing out on key elements that make a YouTube channel attractive to new subscribers. Hopefully, when you finish reading this guide you'll get the basics of starting a gaming channel like the ones at the top. So let's get to it!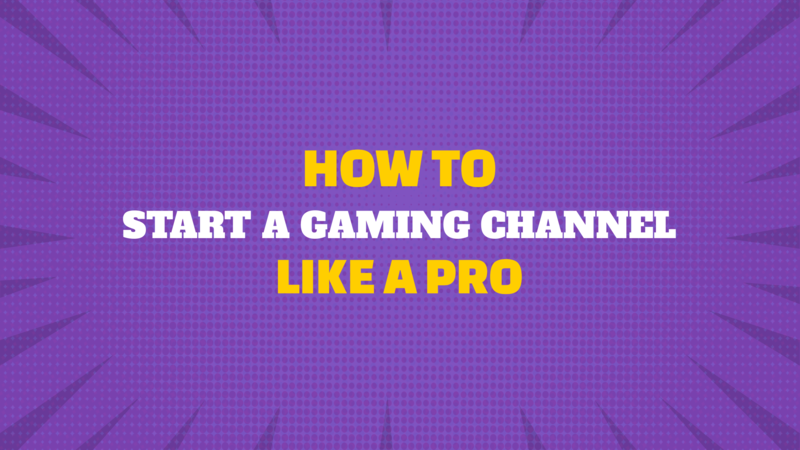 Start With a Good Gaming Channel Name
Your channel's name should be catchy, unique, and easy to remember. For this important step of the process, you must do research to set a niche and a target audience to know who you're talking to.
What does this mean? Well, for starters you should pick a genre and think about the people who enjoy it the most. Is it about action, adventure, survival, sports, role-playing? Your name should imply suspense, be funny, adventurous, or anything that matches your game of choice.
Consider a name that gives a hint about what you do. You can include words like player, gaming, shooter, video…  Look for terms that are related to the specific genre you'll be focusing on your channel.
As stated, a name –which in this case works as a brand– must be many things to stand out, but it also needs to be simple. Here are a couple of cues to nail the perfect name for your channel:
Don't overthink it! People should be able to remember it easily, so don't get too conceptual with things that may not sound familiar. Try to use existing words or even your name.
Make sure to check for availability. This is important to go through this on YouTube and the custom URL you'd like for your website.
Write down a list of favorites and show them to your friends, after a few minutes, ask them which names they still remember. This will give you a clue on which one sticks better.
Gear Up!
Here's a list of a few essentials you'll need in order to achieve high-quality when it comes to posting your videos. Of course, there are tons of cool gadgets you can buy to up your game, but first let's start with the most basic equipment to achieve great quality.
1080p webcam
Two or three high-resolution screens
Hard drives to back up your material
Peripherals (microphone, gaming mouse, keyboard)
A gaming chair, or at least an office chair that's comfortable to sit for long hours
We're sure that your gaming experience is already great, so be ready to transmit that to your followers with high-quality material.
Design Your Gaming Channel Logo
Yes, you need a logo as soon as possible, but wait! There's no need to call your designer friend, you can do this on your own without the trouble of paying for a design software license or spending on someone else's fee.
Consider using online tools like Placeit, where you can find almost anything you'll need for your channel, from team logos to animated avatars and videos. The process is really simple: log in to your account, click on the Logos section and browse among avatars, animated, or gaming team logos.
Once you find the logo that represents you the most, play with different fonts and colors to get the perfect combination. Depending on what you're looking for, choose from dark to neon colors that portray the message you want to give as a brand. Remember that color is a part of language too, so think thoroughly if you want pastels or striking hues when wanting to give a channel a certain feel.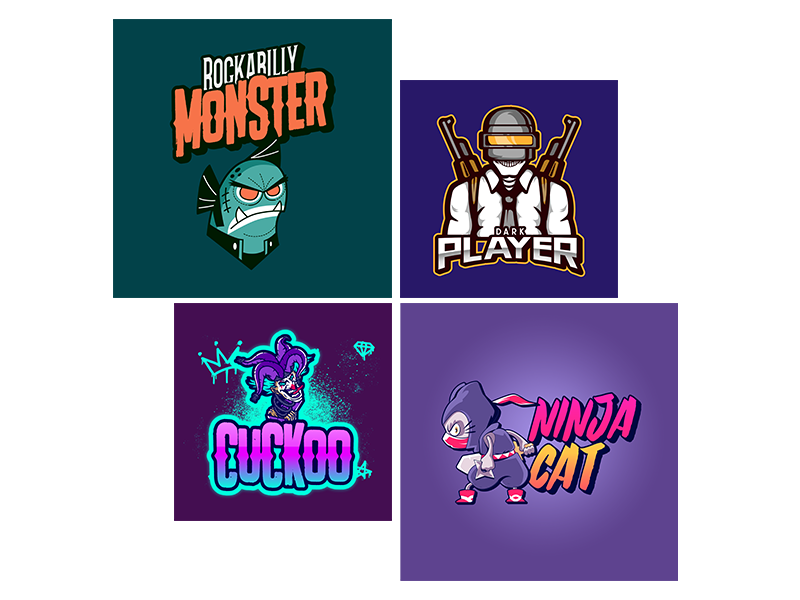 Make a Striking Video Intro
There are several ways to do this, some of them include paying for a video editing software license or hiring someone to create a professional-looking video for you, but fortunately, there are online tools you can use to create a YouTube intro that captivates your audience from the start.
So, don't sweat it, take it easy and picture the look you'd like to achieve with your intro. For this, you can use a YouTube intro maker, choose a template, and fully customize it to get the job done in a few minutes.
Partner with Hardcore Gamers
No matter the industry you're in, nobody succeeds by themselves. If you're an experienced NoxPlayer by now, you know that the gaming industry is a strong, always growing community. Take this as an opportunity to expand your activity.
Create a database with those gamers you look up to and start contacting them. Perhaps in the near future, you can collaborate with them, post each other's content in social media, or even make videos together.
But first, you need to define the kind of content you'll be creating for your channel. Are you going to live stream frequently? Create gameplay series? Talk about game reviews? Here are a few ideas of categories that already exist on YouTube:
Player insights and tips
Reviews
Walkthroughs
Tutorials
Gameplay videos
Matches and tournaments
Write this down and pair it up with a calendar to highlight important dates and holidays. Of course, the quality of your gaming content, but timing is a great ally when it comes to launching the right video.
Look for Sponsors
Once your channel is well-positioned, you can start looking for sponsors that would like to support your channel and help you create content.
When the time comes and you start asking for sponsorships, you'll need to have an established brand character and a solid base of subscribers and followers. Of course, when it comes to influencer marketing strategies, content quality plays a huge role in it.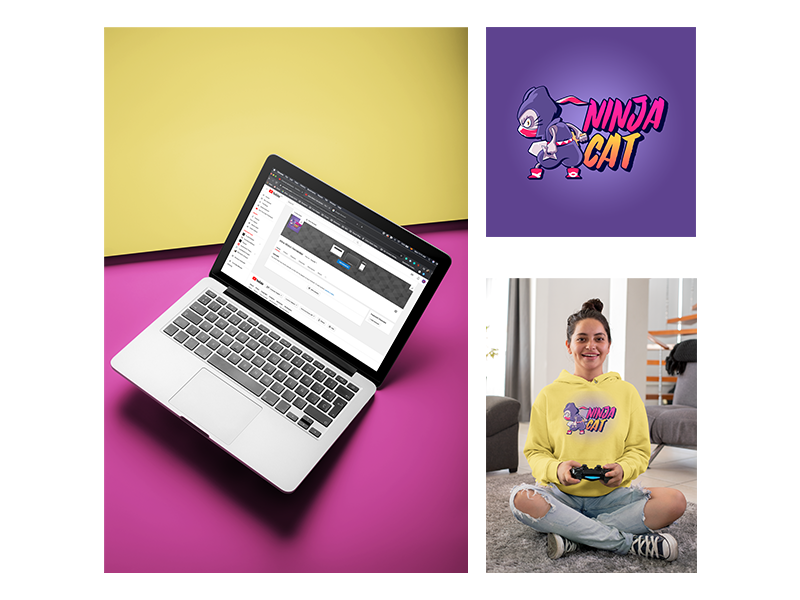 Start Becoming a Pro Gamer
Now that you're all set with the basics, your channel should be ready to enter the exclusive world of professional gamers. The only way is up! Let us know how this goes for you and your subscribers!