King's Raid Guide-Import an APK on PC via NoxPlayer
King's Raid, the strategy RPG, features a real-time PVP battle and provides an endless adventure for players. By playing King's Raid on PC or import an APK via NoxPlayer, people can explore the universe on a bigger screen.
King's Raid Tier List and Recommended Heroes in PVP and PVE
1.The screen will show each hero's HP bar and MP gauge. Release the skill when the hero has enough Mana.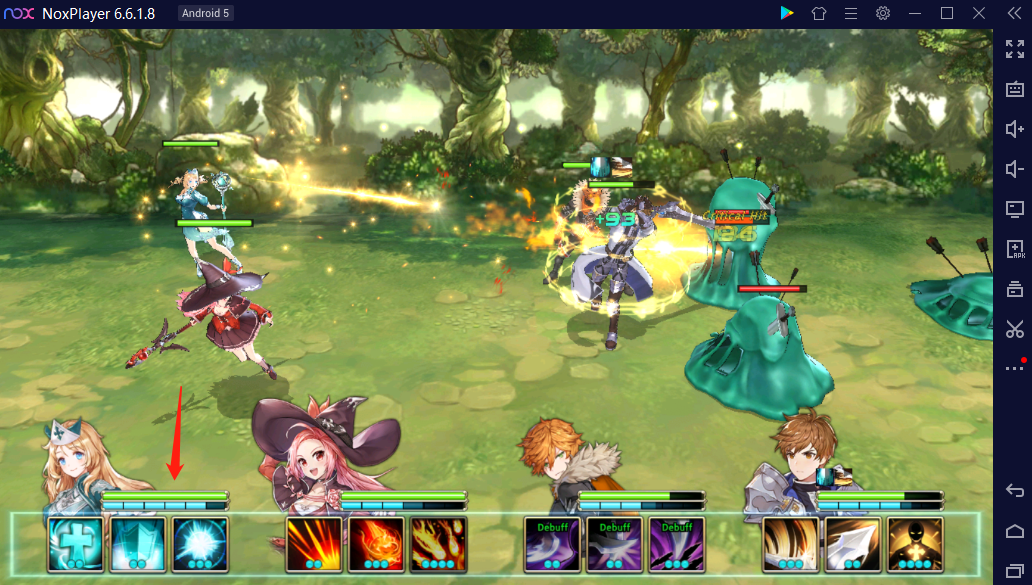 2. Be familiar with the tier list, which is a vital factor to utilize a reasonable strategy and pick up a suitable hero in a real-time battle. At the beginning, Kasel will bring you a gret help to win the victory.
3. There are six groups including Knights, Warriors, Assassins, Archers, Mechanics, and Wizards.
Knights: Aselica and Clause are the first picks for new players.
Warriors: Priscila and Gau are the most popular.
Assassins: Roi and Mirianne, aim at a single target and cause solid damage.
Mechanics: Miruru and Annette, support all the team to bear the damage.
Archers: Zafir and Arch, gets an accurate DPS and leads the team to some extent.
Wizards:  Veronica and Pavel
4. Move your hero to the battle Area by following the storyline and defeat the legendary boss.
5. Take full use of strategy and choose the hero and the skill to defeat the enemy at a fast speed and huge damage.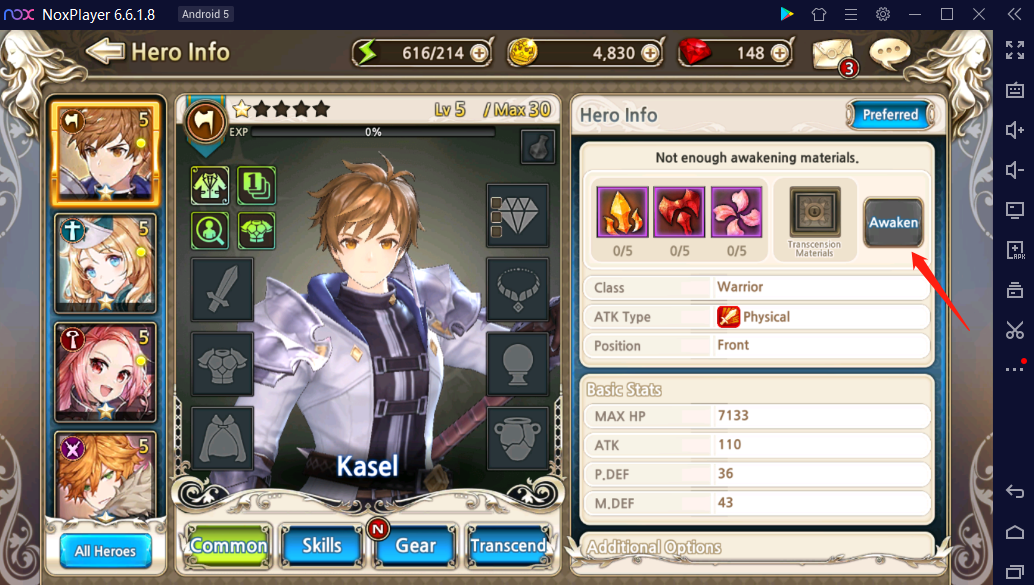 6. Improve the team level by awakning more heroes.
Here is the game video:
Download NoxPlayer and run the game now!