Introduction of MOBA Game Keymappings on NoxPlayer
NoxPlayer has customized a set of special keymappings just for MOBA games such as RoV (Arena of Valor), Mobile Legends: Bang Bang and such. Here, we would like to give you a brief introduction about the keymappings of MOBA games on NoxPlayer by taking Mobile Legends: Bang Bang as an example.
MOBA Game Keymapping Instructions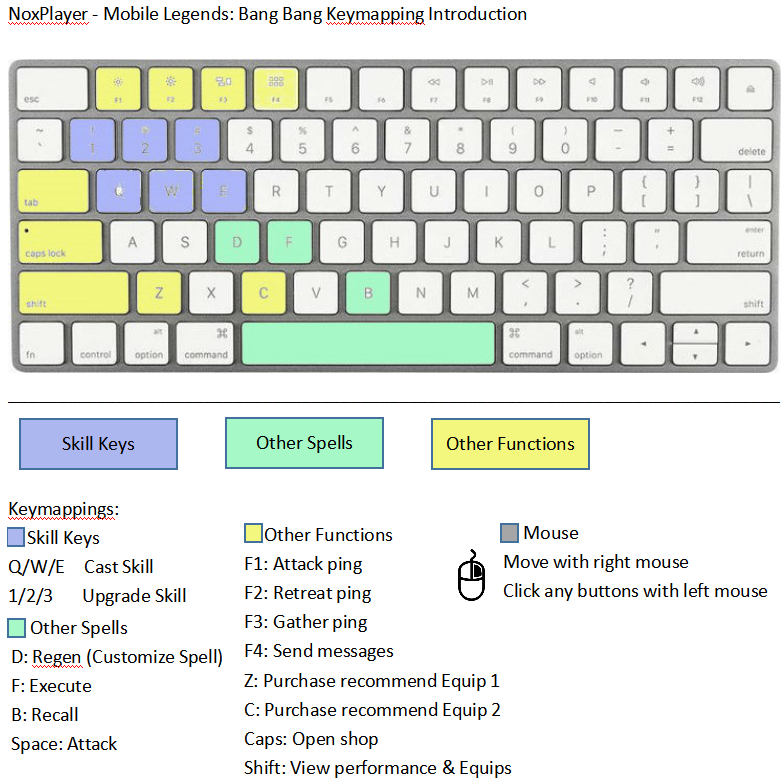 Casting range adjuster
You can drag the cursor to adjust the casting range. The default setting is 60, it is the best setting after our test.
2. Set a key
Set a key and press it to cast skills.
3. Settings button
You can click the Settings button to view the advanced settings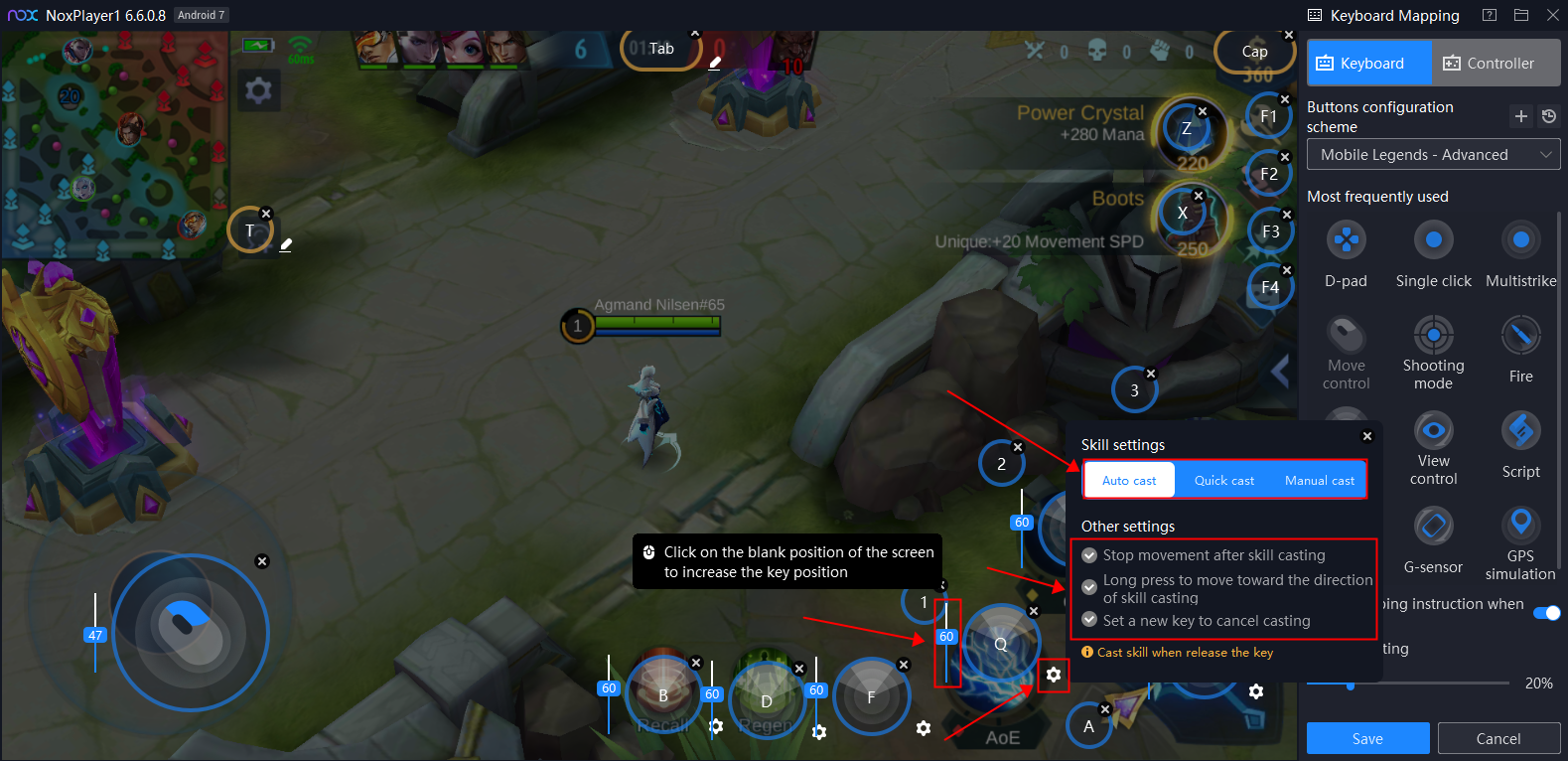 1> Stop movement after skill casting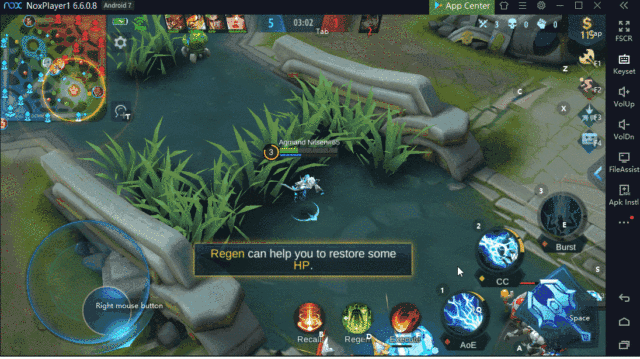 2> Long press to move toward the direction of skill casting(press the right mouse button + the skill cast key)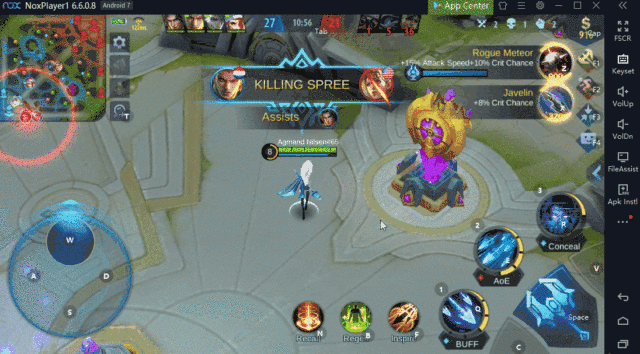 3> Set a new key to cancel casting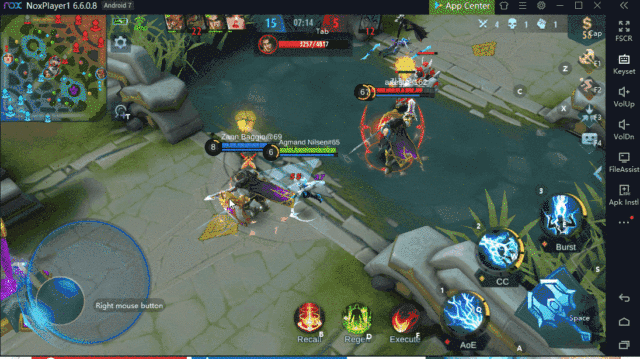 The keymapping in MOBA games is quite different from other games. Therefore, NoxPlayer has developed a special key for autocast in MOBA Games. You can drag the keys to the skill button to set them.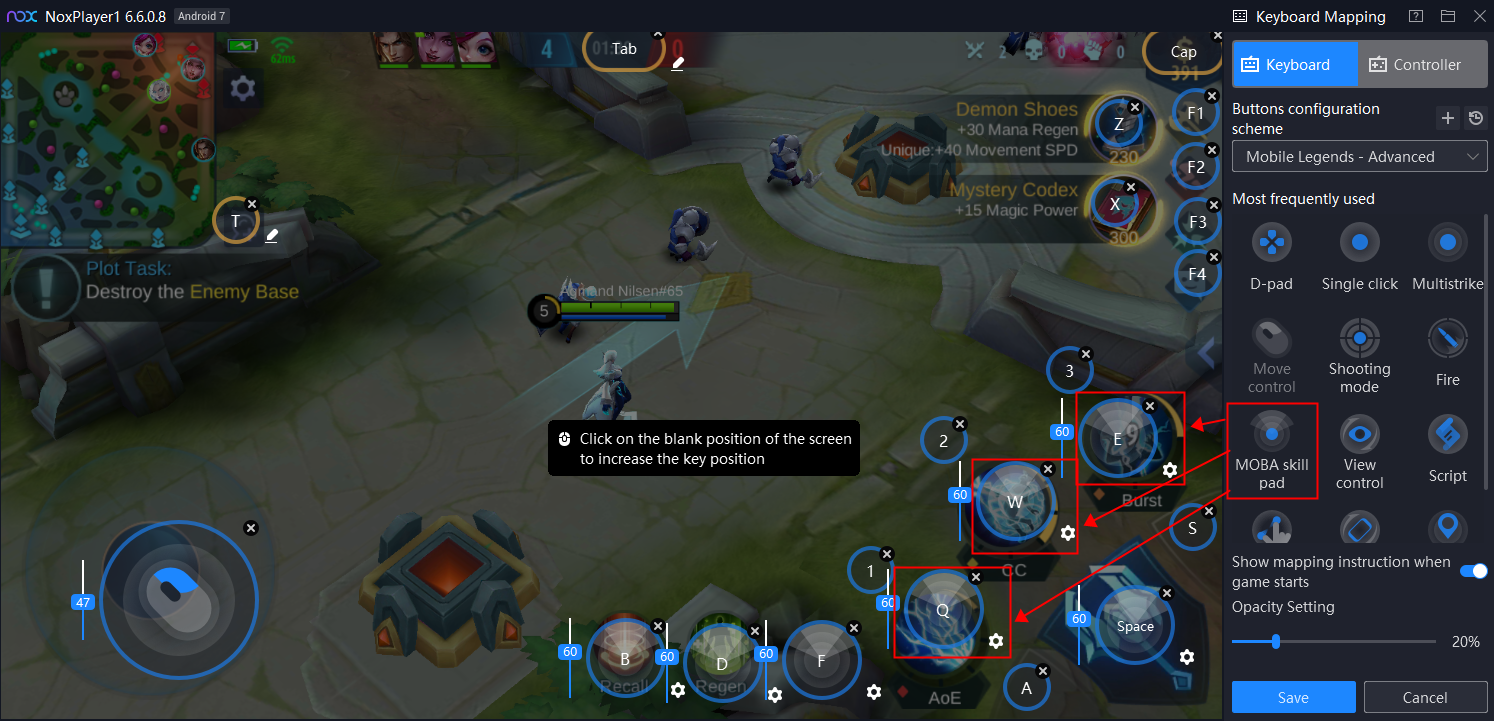 The advantage of autocast comparing to normal cast is that the autocast does not need you to adjust skill indicator to cast a spell but allow you to cast with one simple click to help you stay ahead of your enemies in the fierce battle. Here are the differences between the normal cast and autocast.
Autocast
Just press the skill key to cast the skill in the direction of your mouse cursor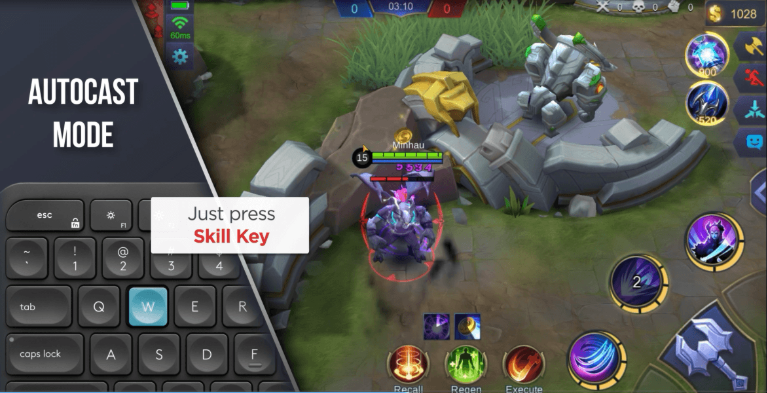 Quick cast
Hold the skill key and choose the direction of the skill with your mouse cursor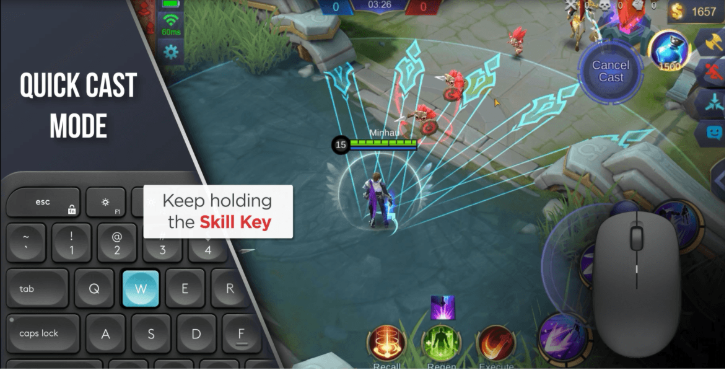 2. Release the skill key to cast the skill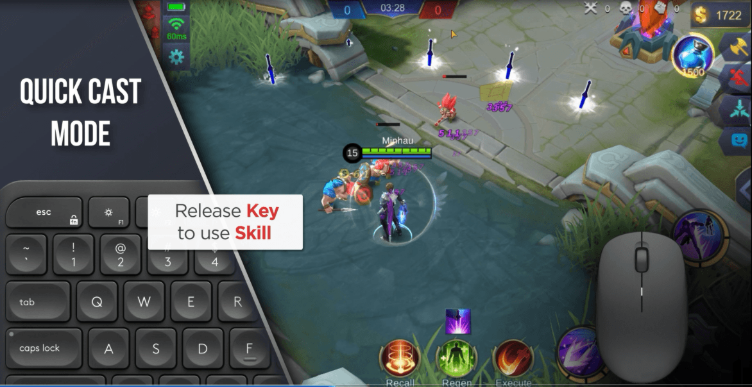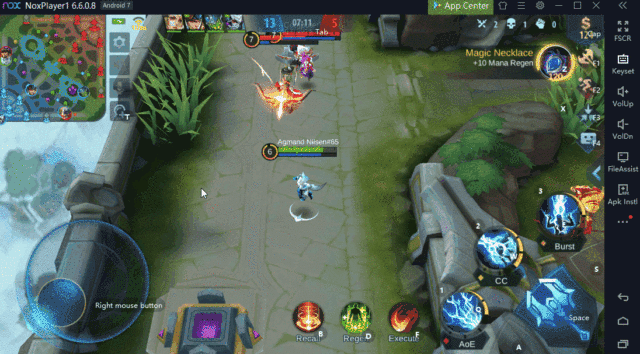 Manual cast
Click the skill key and use the mouse to aim, and left click to shoot/attack the targeted area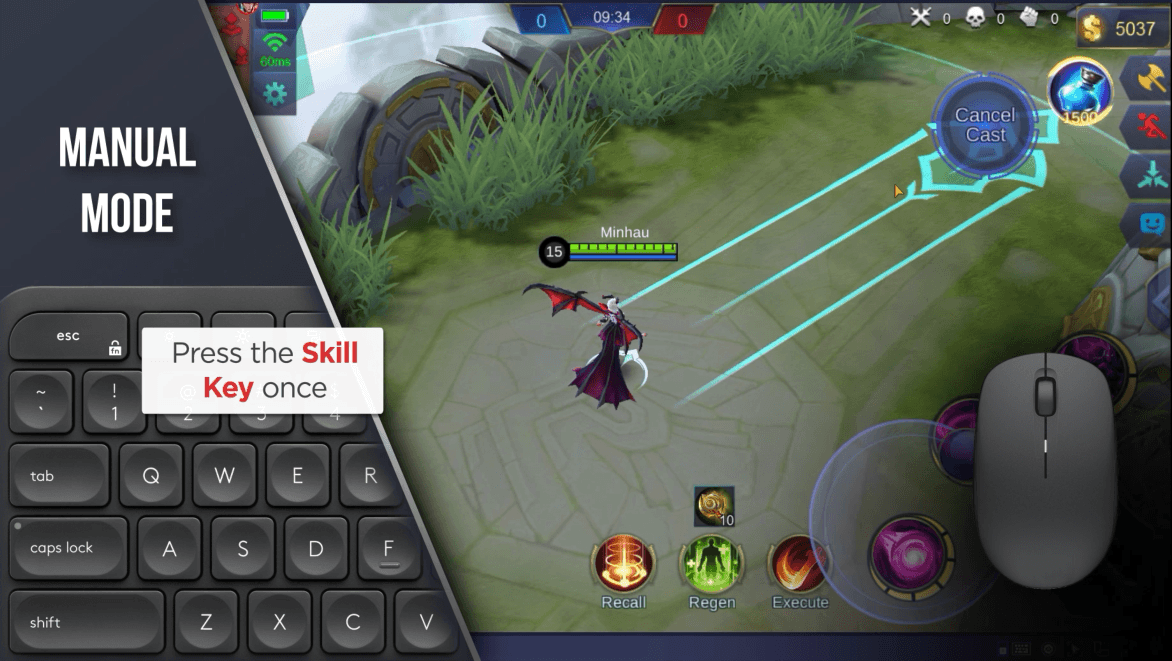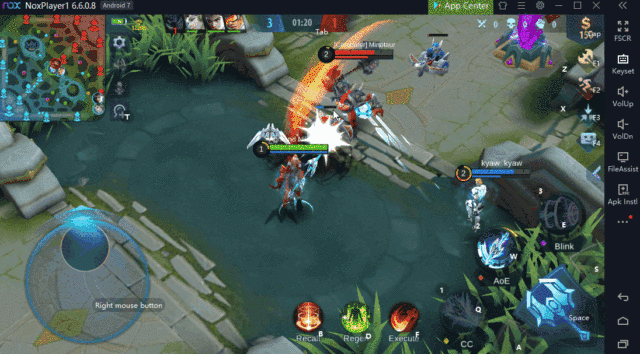 You can move the character with your right mouse. Click the spot that you want your character to go with the right mouse to move your character. With the right mouse move, you can perform a more sophisticated operation in game to dodge enemies' skills more easily.