Monster Super League on PC with NoxPlayer
Monster Super League, a fantasy RPG to start the adventure of Latecia, allow players to catch adorable Astromons in your airship. By playing Monster Super League on PC with NoxPlayer, people can utilize the benefit of higher-graphic, a better gaming experience, and a bigger screen.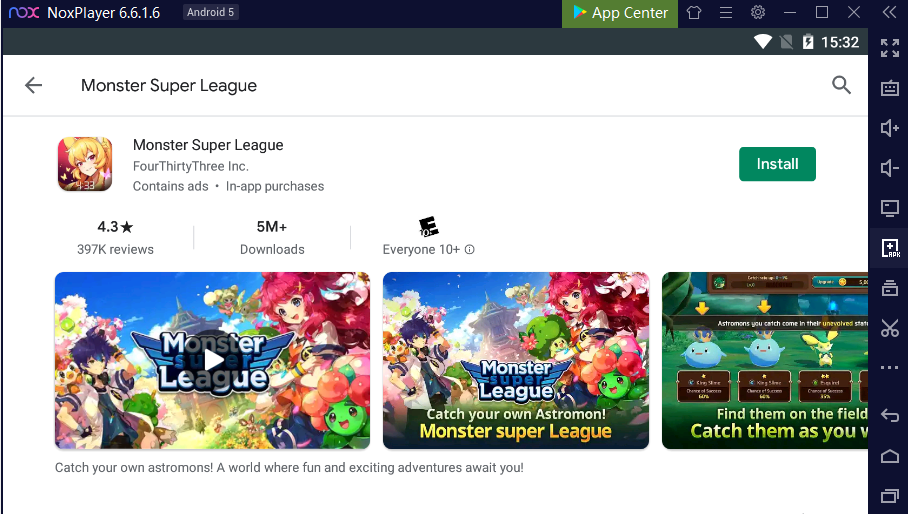 Monster Super League Guide: Tips for PlayingMonster Super League on PC with NoxPlayer
1. At the beginning of the game, you need to select a character and appearance first. Remember to name your character, and the name can't be randomly changed.
2. Unlock more Astromons and catch over 600 special Astrmons on the field.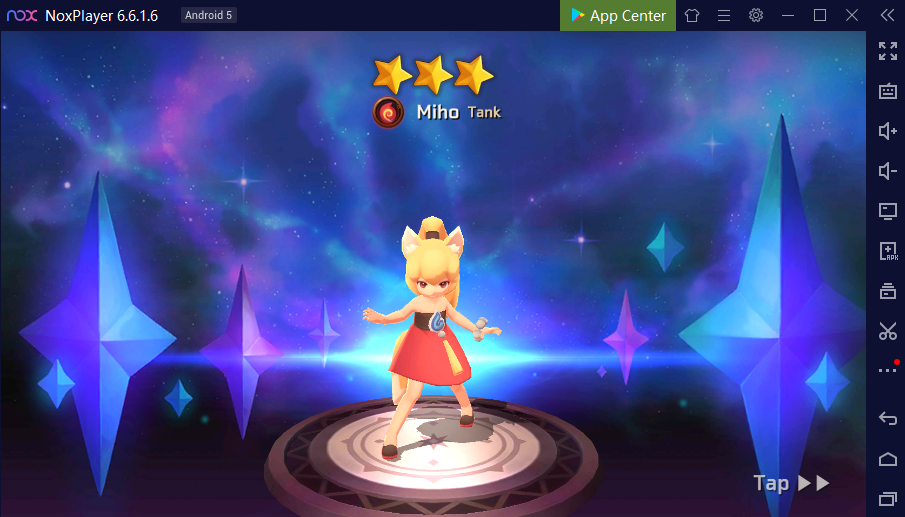 Note: Red souls restore HP, and blue souls restore SP; red souls drop upon an enemy's defeat, blue souls drop while the enemy's alive.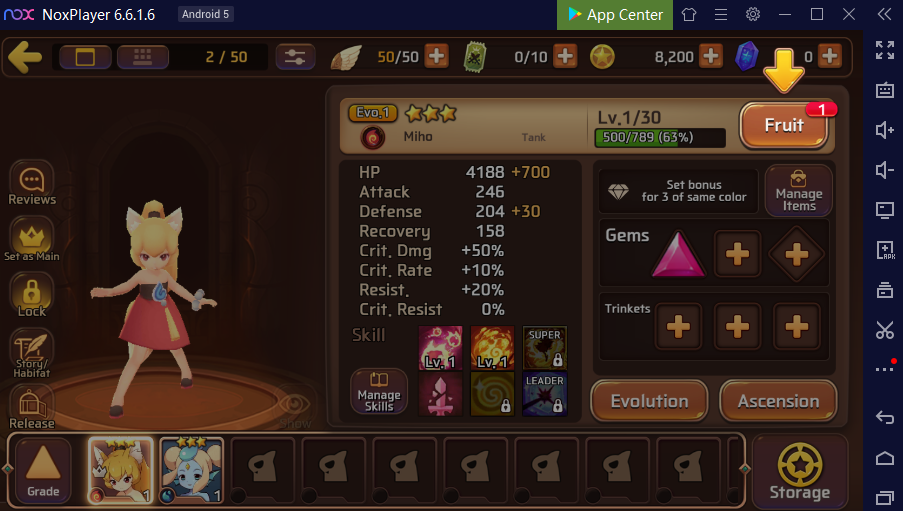 3. Gems make Astromons stronger, please equip them and upgrade the gems. Use the fruit to level up your Astromon.
4. Astromons also can fight automatically with the auto-battle mode, which also supports to select which enemies to attack.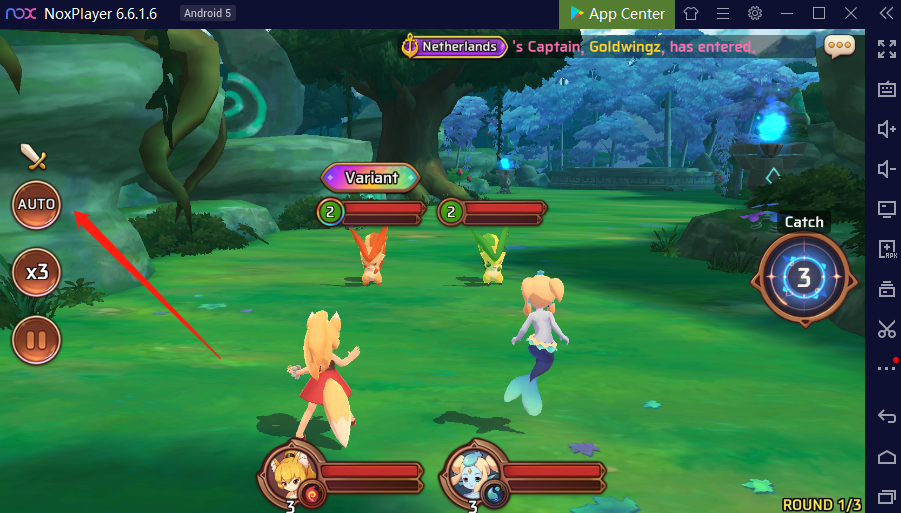 5. Grow and evolve your Astromons to make them stronger and explore Latecia in your airship!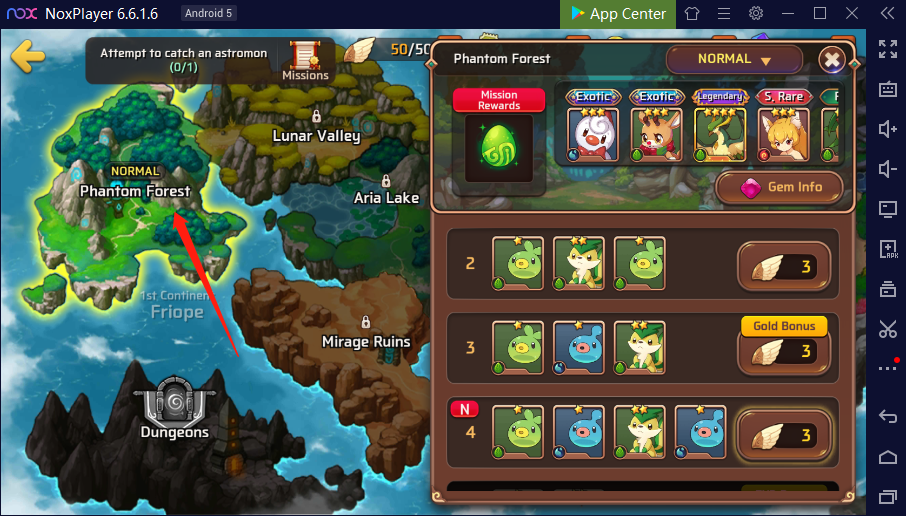 Here is the video:
Monster Super League Gameplay: How to Download Monster Super League on PC with NoxPlayer
Download NoxPlayer
Click Tools👉Google play👉Sign-in Google account3. Download Monster Super League on pc or import the apk to the emulator