New feature tutorial: How to set up Bridge Connection and play multiplayer game on NoxPlayer V5.2.0.0
Bridge Connection feature is newly added in our latest version 5.2.0.0. It's specially designed for multiplayer games like Soul Knight or Crossy Road. After enabling Bridge Connection, you and your friends can join one room and enjoy a game together!
Continue reading to find out how to set up bridge connection correctly.
Wait for the driver installation to finish.Find Bridge Connection feature under Property settings. Click "Install"to install Bridge connection driver first.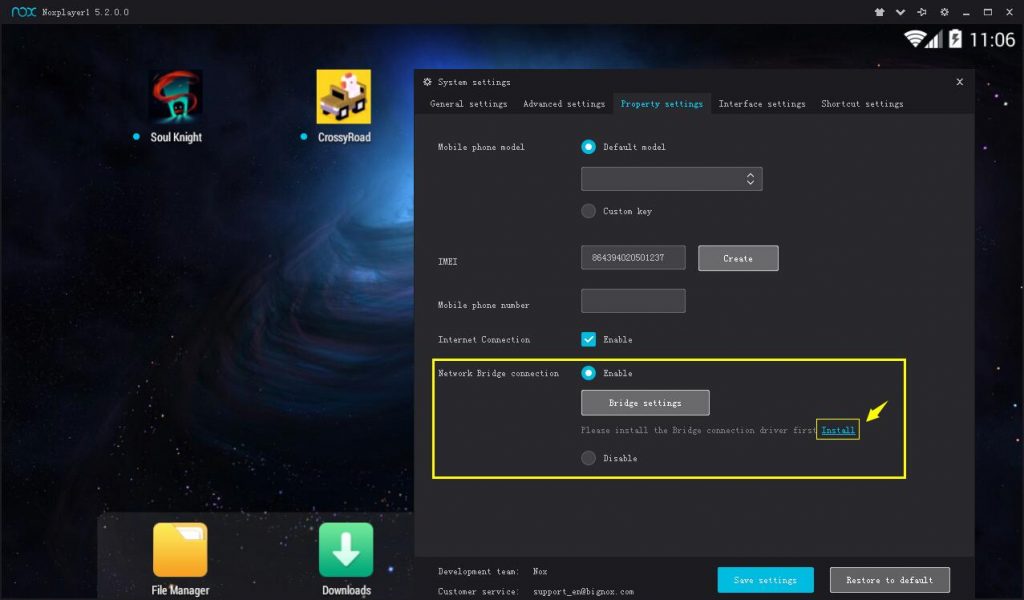 2. Wait for the driver installation to finish.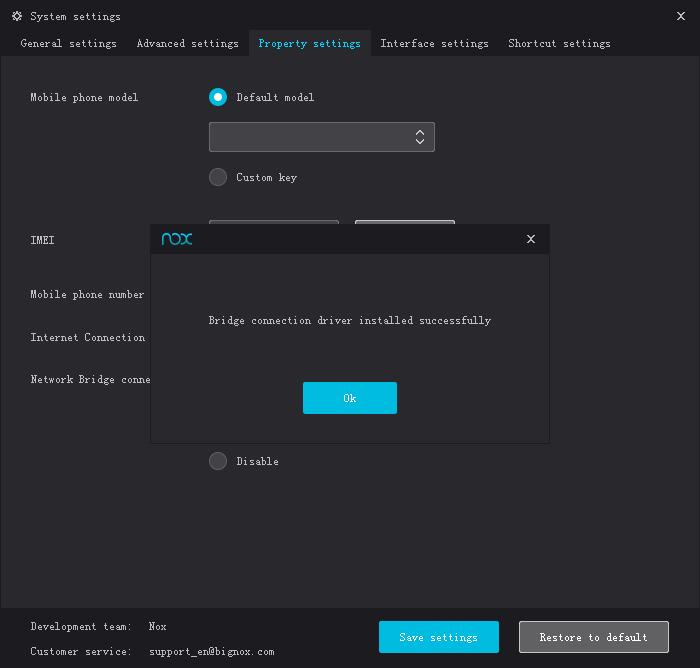 3. Click "Bridge settings"and you will find there are two mode: DHCP and Static. In DHCP mode, all properties like IP Address are obtained automatically. You don't need to make further settings. It's very convenient. Then click OK and restart NoxPlayer to save settings.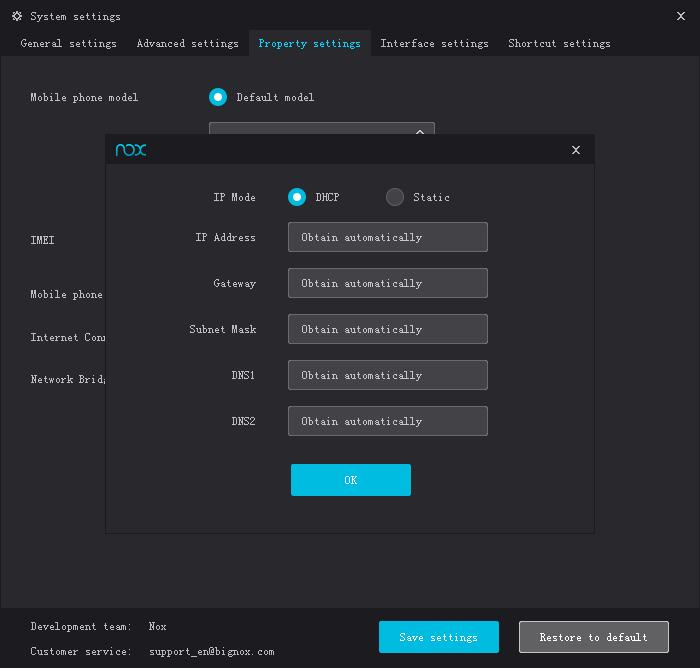 4. Make the same settings on another computer.
5. Start a multiplayer game, host a room and let your friends join you! Here we use 2 games as examples.
How to play Soul Knight multiplayer mode on PC with NoxPlayer
How to join multiplayer game in Crossy Road on PC with NoxPlayer