Play Bingo Blitz on PC with NoxPlayer
Do you enjoy the holiday spirit activities? Are you the kind of person that love playing the more traditional all-time favorite games? Then this one is for you. Bingo Blitz from Playtika is a simple but extremely entertaining Bingo game that you can enjoy in your NoxPlayer emulator.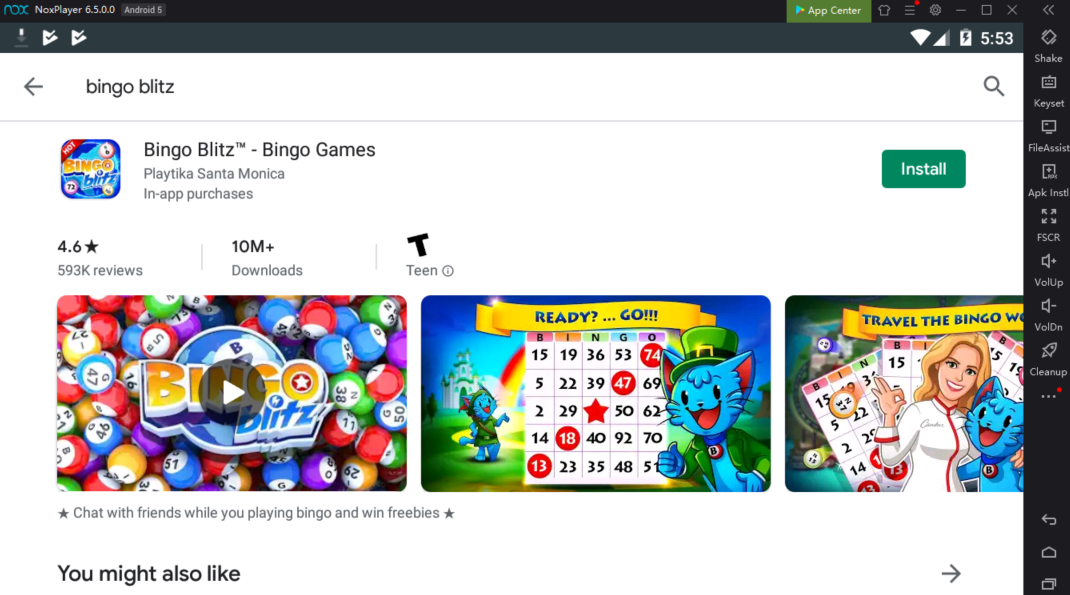 Join Blitzy & Candace Nelson at Blitzy's Bakery!
Blitzy has moved on to his next culinary adventure! Blitzy charmed the Queen of Cupcakes herself, Candace Nelson, with his winning cupcake on her world-famous competitive baking show. Now they've joined forces to open Blitzy's Bakery! Play Bingo games in any room to collect ingredients and bake your way to delicious wins. Each pastry you bake brings you sweet rewards! Even sweeter still, are Candace Nelson's Special Dishes that are featured on Blitzy's Bakery Menu! Watch as your rewards and benefits rise like dough as you work your way up in the kitchen!
To enjoy your favorite mobile games such as Bingo Blitz on your PC, just install NoxPlayer Android Emulator on your computer, sign in to your Google account, then search and install Bingo Blitz from the built-in Google Play Store or the App Center.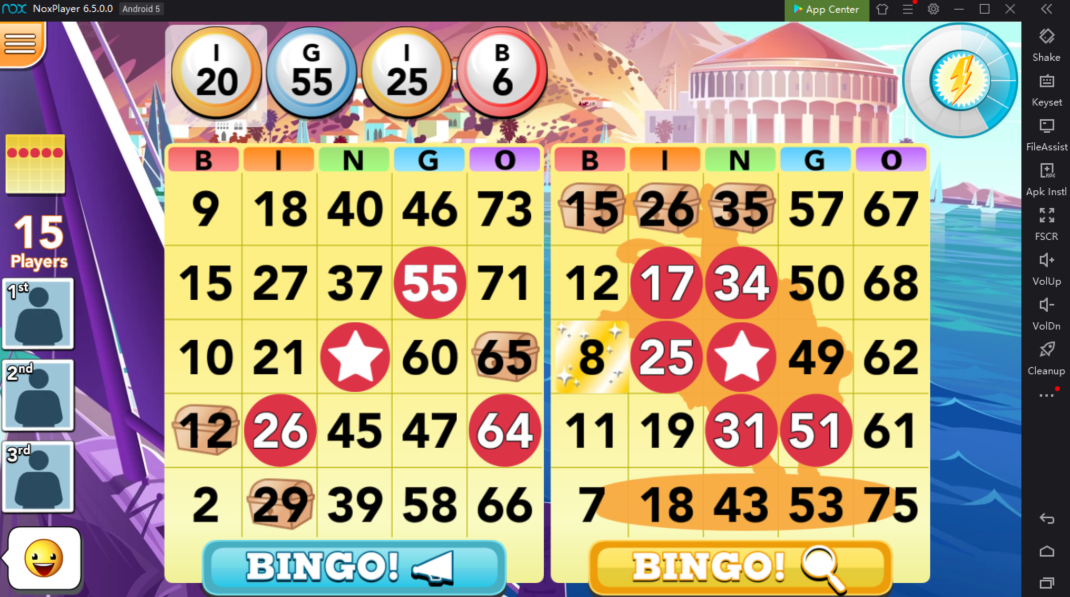 You can also download the apk file from Uptodown, and just drag and drop the files in NoxPlayer; they will be installed automatically. Or use a special version of NoxPlayer, which includes the Uptodown app. From there you can download and install any apk file just with a few clicks and then you can enjoy!
Download Bingo Blitz on PC with NoxPlayer
Check out the great features in Bingo Blitz!
Kickoff your bingo bash in sunny Catalina, and choose how many bingo live cards to play, play it safe with 1, or boost your bingo party with 4!
Check the numbers called out during the bingo games – and daub away!
Watch out for goodies! Hit the flashing bingo live Instant win to activate extra goodies – including early bingo wins, extra coins and extra power ups!
Keep playing until 'Bingo!' is called then discover which awesome items you've won, and level up!
Get ready for the next round, play a cool mini game to keep you entertained during the wait for the next free bingo round!