Play Clash of Clans on PC with NoxPlayer: Tips and Tricks

Clash of Clans is on of the most popular mobile game in the world. It is among the most downloaded game in Google Playstore and Apple store. This shows that the game equally dominates the mobile gaming field on both Android and iOS platform. Due to the Popularity of Clash Of Clans it is obvious that new users get attracted to it.
Here're some most usefull tips and tricks for the biginners:
Play Clash of Clans on PC
It's no doubt that there are many advantages for the palyers to experience the Clash of Clans on PC with a big screen and don't need to worry about the battery.
To play Clash of Clans on PC your just need to make sure that you've installed the lastest version of NoxPlayer, and search the game in Google Play store or App center. Or you could download the apk file from Uptodown and then drag to the emlator, it's gonna installed automatically.
Save your elixir from attacks
There is a sneaky way to save all of your elixir even if someone plunders your village and leaves you vulnerable. Basically if you queue more troops in your barracks and remember to maintain the queue as full as possible.
Now, even if you don't want all of the troops that are in the queue then you can always just cancel the troops and you will get the elixir back in your bank immediately. This is a great option if you're being attacked and want to protect your resources, but make sure you're quick enough on the draw before you get attacked and they take your elixirs.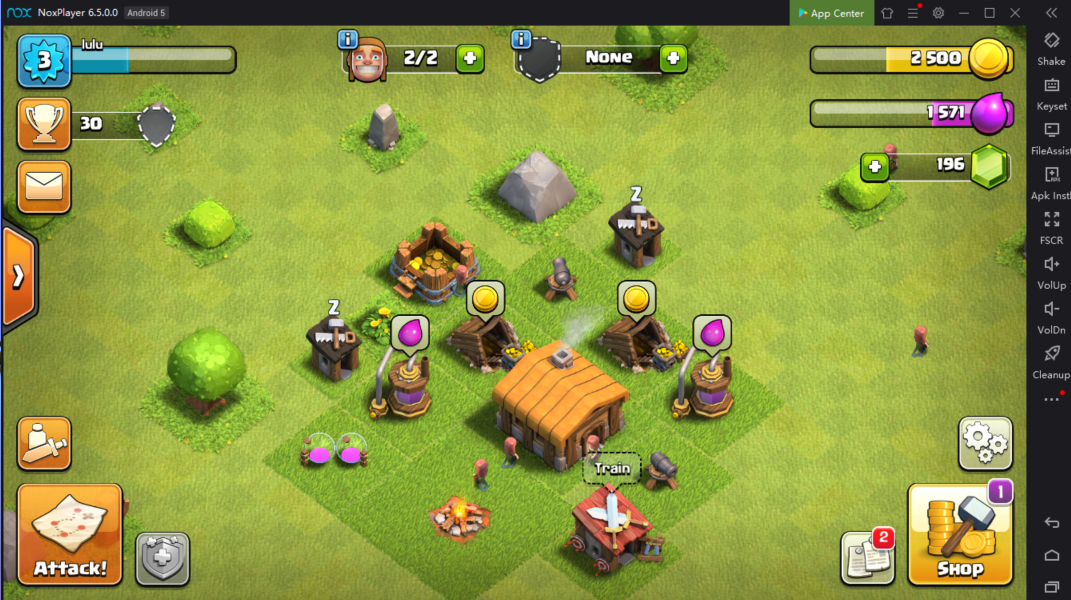 A lot of players won't always take revenge and make use of this awesome Clash of Clans secret that allows you to inspect someone's village. The reason this is such a great secret is that you can use someone's attack against them. Revenge is, after all, sweet.
Basically, you can view and analyze your attacker's village whenever you want. You just wait for the person to load up on a bunch of resources and then you can attack them with everything. This gives you the option to surprise attack them when they are most vulnerable, i.e. have the most open resources for looting.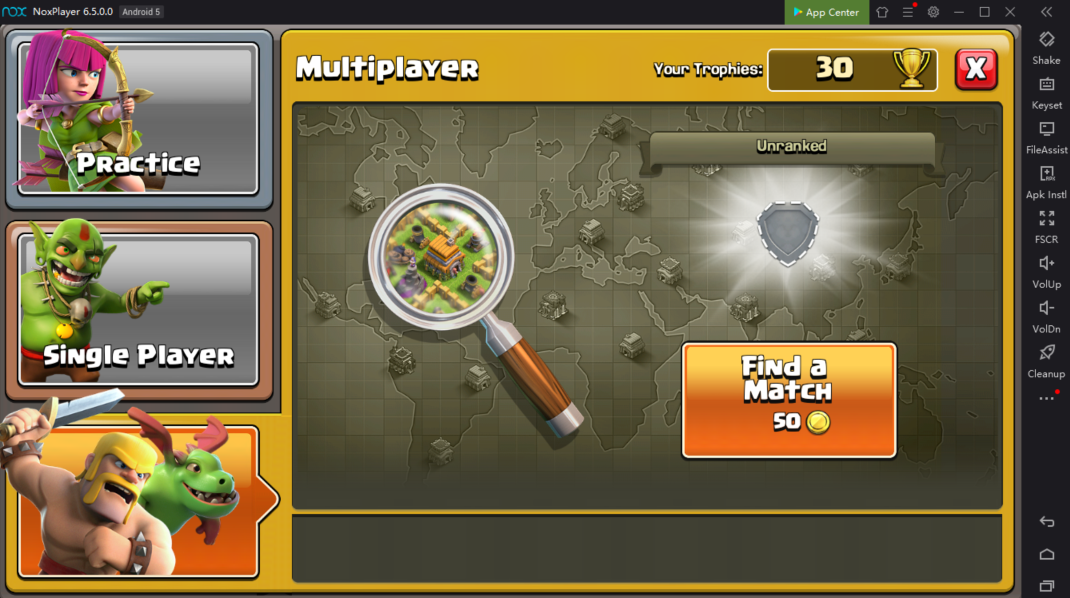 Logging in every day to clean up your base can seem like a bit of a chore. It takes up one of your builders, and also costs a bit of elixir. However, you should make sure that you are cleaning up junk as soon as it appears.
Often, clearing these will get you some free gems. You also find gem boxes and coin boxes as soon as they appear. Clearing them as soon as possible will maximize the possibility of more appearing.
Upgrade your heroes to Max Level
Most clashers don't feel the need to upgrade Heroes (Barbarian King, Archer Queen and Grand Warden) to max levels. You should not upgrade your town hall to next level until your heroes are maxed upgraded. Town Hall 9 is very crucial for Heroes Upgrade as Your Barbarian King and Archer Queen can be upgraded to level 30. Do not move to Town Hall 10 unless BK and AQ are max upgraded.
How to Download and Play Clash of Clans on PC
Download and install NoxPlayer on your PC

Complete Google sign-in to access the Play Store

Look for Clash of Clans in the search bar and install the game

Click the icon of Clash of Clans on your home screen to start the game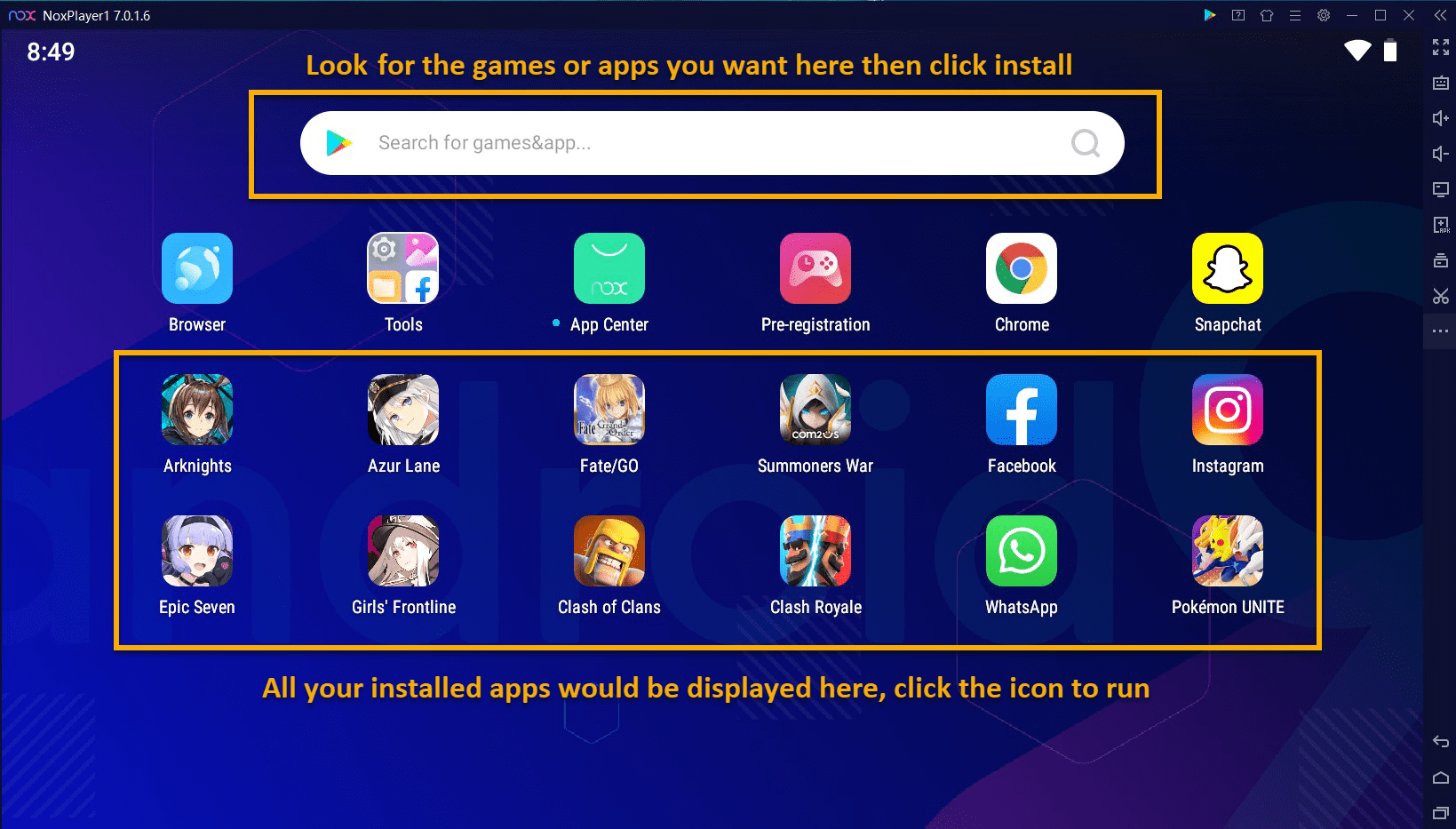 Visit our site: en.bignox.com
NoxPlayer is a free Android emulator for playing mobile games on PC and Mac, supporting Android 5, 7, 8, and 9, compatible with Intel, AMD, and Apple processors. You can run NoxPlayer perfectly on commonly-used operating systems like Windows 7, 8, 10, 11, and iOS.