Play Subway Surfers on PC with NoxPlayer
Subway Surfers is a classic endless runner game created by Kiloo and Sybo where you surf the subways and try to avoid the angry policeman. Give it a go and help Jake, Tricky, and Fresh escape from the grumpy Inspector and his dog. You'll need to dodge trains, trams, obstacles, and more in order to go as far as you can in this endless running game. 

But only play this game on a small screen is not enough for joy. Who doesn't want a great gaming experience on a bigscreen and use the keyboard to control the gameplay, also doesn't need to worry about be interrupt by a call or message? The only answer is to play the game on your PC.
So download and install the latest version of NoxPlayer, and search the game in Google Play store or App Center. Or you could download the apk file from Uptodown and just drag it to the emulaor, it will be installed automatically in a few seconds!
And the best part of playing Subway Surfers on PC is you could use the keyboard control in the game. The setting is extremly easy: click the keyboard control button at the right side bar to open the setting pannel, and then darg the button to set the keys, done! Oh, don't forget to save after the settings.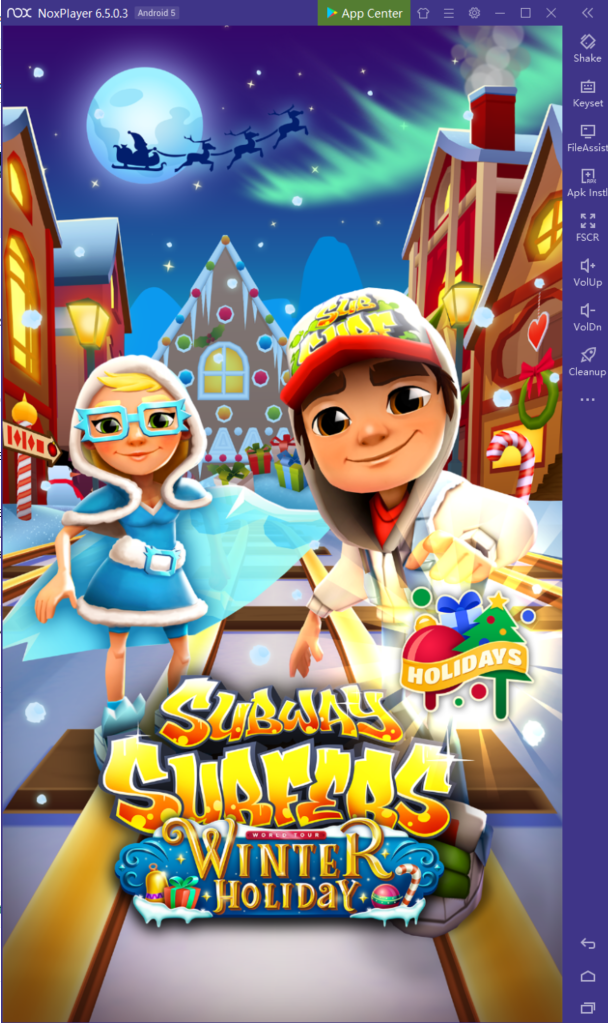 Sure, swiping left and right or up and down seems easy at first, but when a solid wall of trains is speeding right at you, you will need to have some fancier moves than that! Here're somes tips that could help you to get a better score!
Memorize Your Combos
Yes, I know this isn't Street Fighter.
However, there are certain combos you can memorize to enhance your gameplay despite how fighting game-esque they may be:
Jump + Right / Jump + Right + Right – Dash to the right in mid-air
Jump + Left / Jump + Left + Left – Dash to the left in mid-air
Jump + Roll – Cancels your jump and instantly rolls
Roll + Jump – Cancels your roll and instantly jumps
Stay As High As You Can
Your first instinct might be to stay on top of trains to stay out of danger.
You are absolutely correct.
This is by far the safest way to travel as you attempt to run from the scary, round guard and his treacherous dog. By staying on top of trains, and away from obstacles, you'll be able to maneuver much easier.
You'll also be able to jump from the trains to other respective objects. While in the air, you'll be able to jump diagonally which drastically increases your airtime and distance.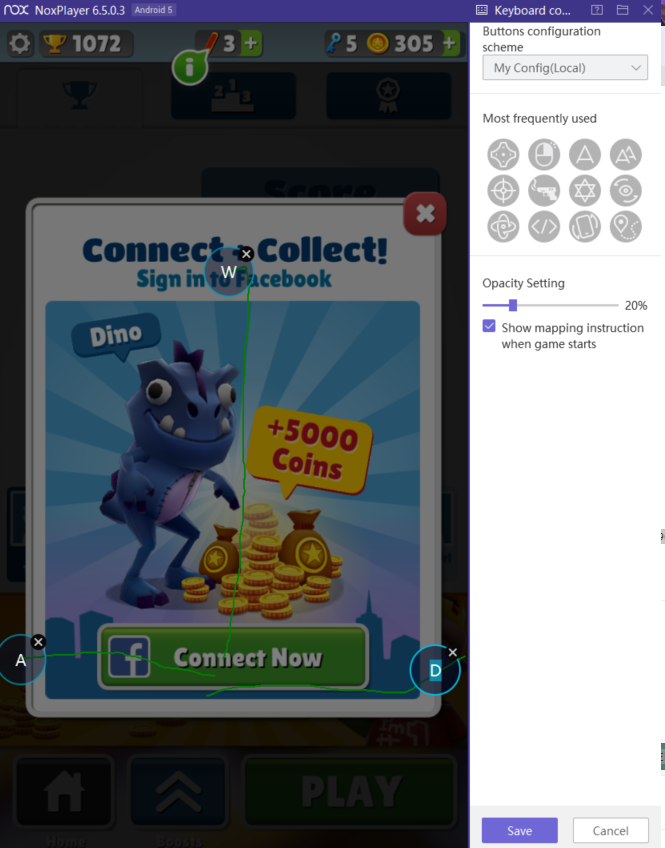 Don't Spend!
I've said it before and I'll say it again: when it comes to "freemium" games, your success isn't going to be determined by how much you spend in a game's cash shop. Sure, it might allow you to unlock things a little bit faster, but by and large, you're going to be cheating yourself out of the learning curve that I mentioned before.
Instead of dropping your hard-earned money on in-app purchases, accrue the resources to unlock stuff as part of your natural progression through the game's difficulty.
Daily Challenges
Instead of spending money on in-app purchases, turn to the daily challenges that you're given in the game. They may not reward you much, but they never take particularly long to complete, and if you're consistent about doing them, you'll definitely get some major help in unlocking the features that you want.
You can see your available missions from their designated menu, or while pausing your gameplay. They can result in all sorts of cool stuff. If it comes in a mystery box, you can get it from your daily challenges.