How to sign up for Mario Kart Tour beta on PC
A closed beta for Nintendo's Mario Kart Tour mobile game will run from May 22 to June 4 in Japan and the United States, Nintendo has confirmed. Applications for the beta are open from now until May 7 on the game's official website, which notes that the test will be exclusive to Android.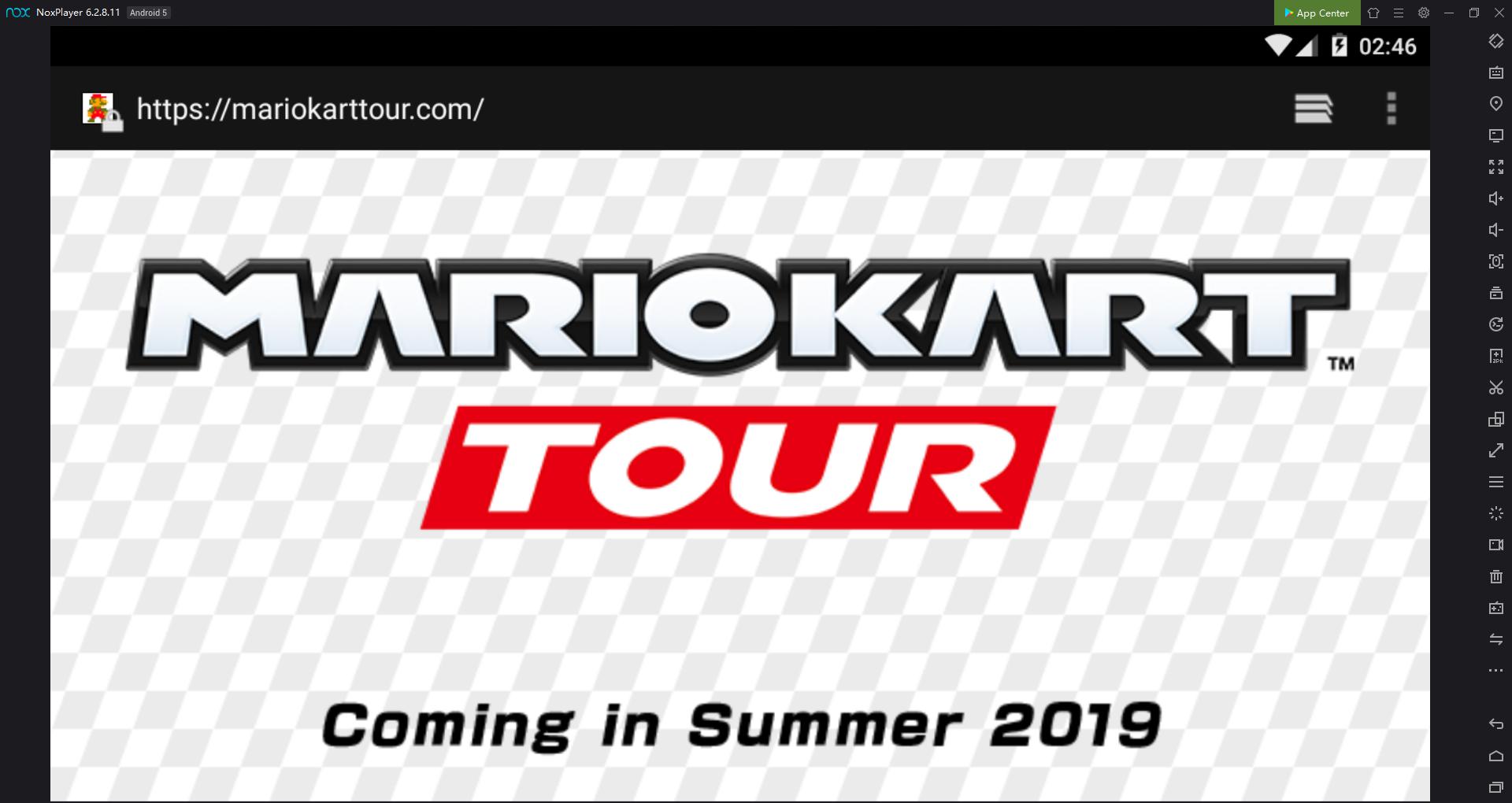 The thing is, if you open the register site of the game on your PC, you have to scan a QR code and sign up fo the game on your phone, and Android phone only. Pretty annoying, right? But with NoxPlayer you can apply to the Mario Kart Tour on PC, exactly the same with on an Android phone.
Click to apply to Mario Kart Tour beta on PC
First make sure that you have downloaded and installed the latest version of NoxPlayer, once you open it, you could head to the game's official website and press the big "See details here" button. Then you'll need to scroll all the way down, confirm the checkboxes (see the next paragraph for an important caveat) then hit the "Apply with Nintendo Account" button.
Did you notice that one of the boxes mentions your Nintendo Account and Google Play account must use the same email address? Don't blow that off! Nintendo says you won't be able to download the beta client if they don't match. If you don't use the same email address for both, the easiest solution will be to log in to your Nintendo Account, hit the "edit" button next to email address, and follow the steps to change it over. The application window will close after May 7 at 7:59 pm PDT / 10:59 pm EDT.
The beta period is currently planned to last for two weeks: May 22 to June 4. Nintendo says dates may change without prior notice, but we'll keep you updated here if the schedule changes. Should be a fun way to kill some downtime over the long Memorial Day weekend if everything goes according to plan.