Play Crowd City on PC with NoxPlayer and become the best leader!
Great leaders are those who inspire by example, those who can amaze big crowds without force but with intelligence and strategy. Sometimes people will take advantage of specific situations to take over somebody else's dynasty or they will use their power to find ways to become the new leaders.
These principles apply exactly the same in so many instances in life, from a management or work environment perspective, in sports or competing in general.EG Crowd city is the place where you will build your empire and attack other crowds.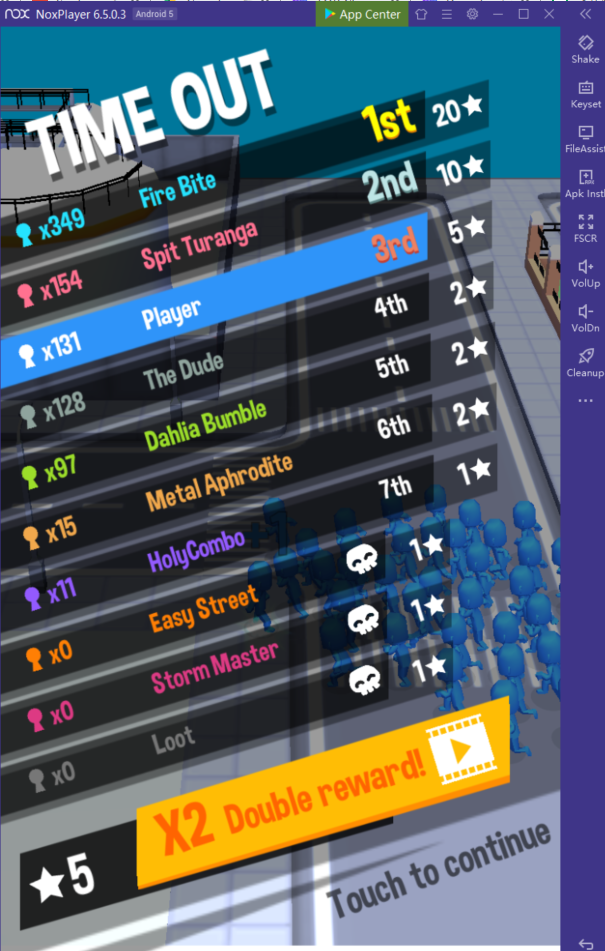 The mission here is to gather people around by crushing white people to become a part of your crowd. In the end, whoever has armed the biggest crowd wins the most points. You will have to develop a strategy to steal people from other crowds and not let them steal from yours.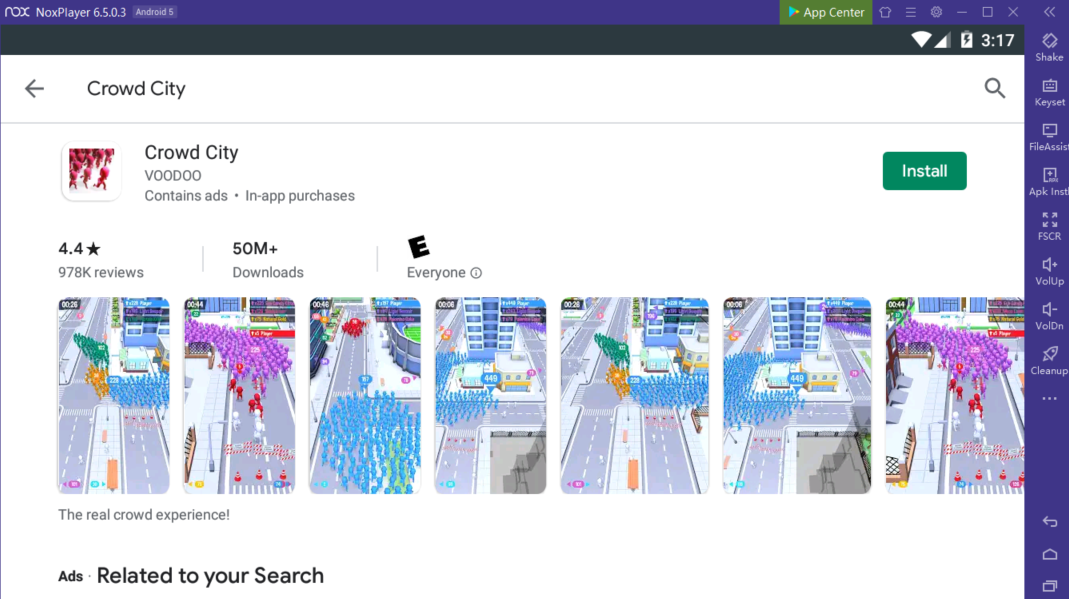 To enjoy your favorite mobile games such as Crowd City on your PC, just install NoxPlayer Android Emulator on your computer, sign in to your Google account, then search and install Crowd City from the built-in Google Play Store or the App Center.
You can also download the apk file from Uptodown, and just drag and drop the files in NoxPlayer; they will be installed automatically. Or use a special version of NoxPlayer, which includes the Uptodown app. From there you can download and install any apk file just with a few clicks and then you can enjoy!
Download Crowd City on PC with NoxPlayer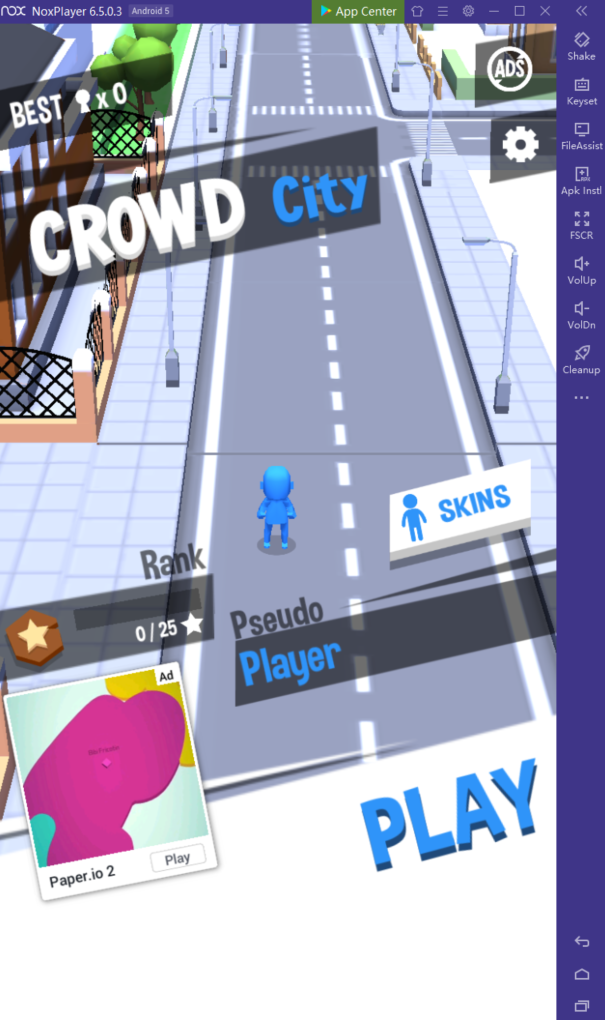 So, what's the excitement about in Crowd City?
Just install, choose the color for your army and start playing immediately.
Rank higher to obtain more stars: Every time you compete you can accumulate stars to rank higher and get additional leaders for your squad.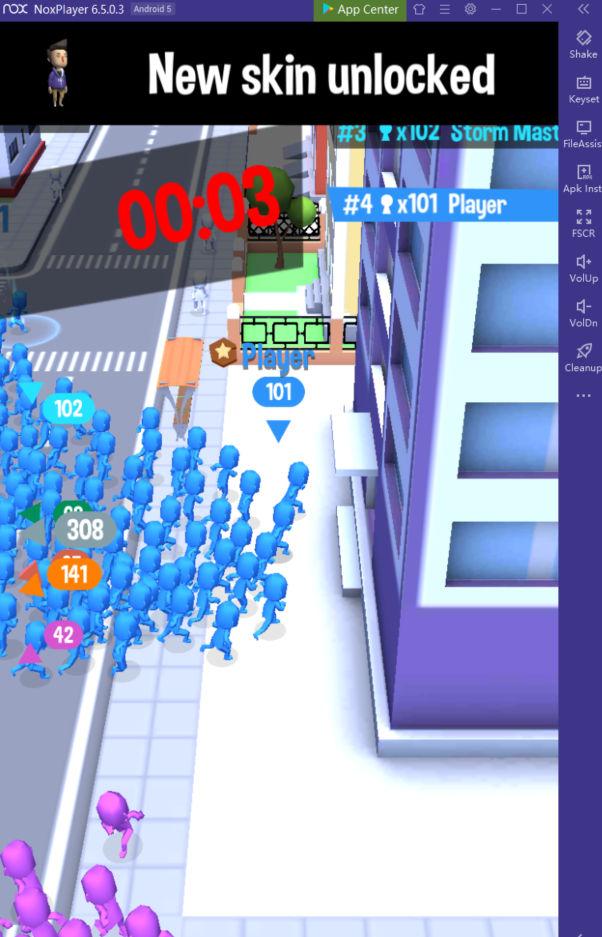 Unlock new exciting skins for your troop: as you advance getting more stars you unlock new skins that you can choose to customize your team.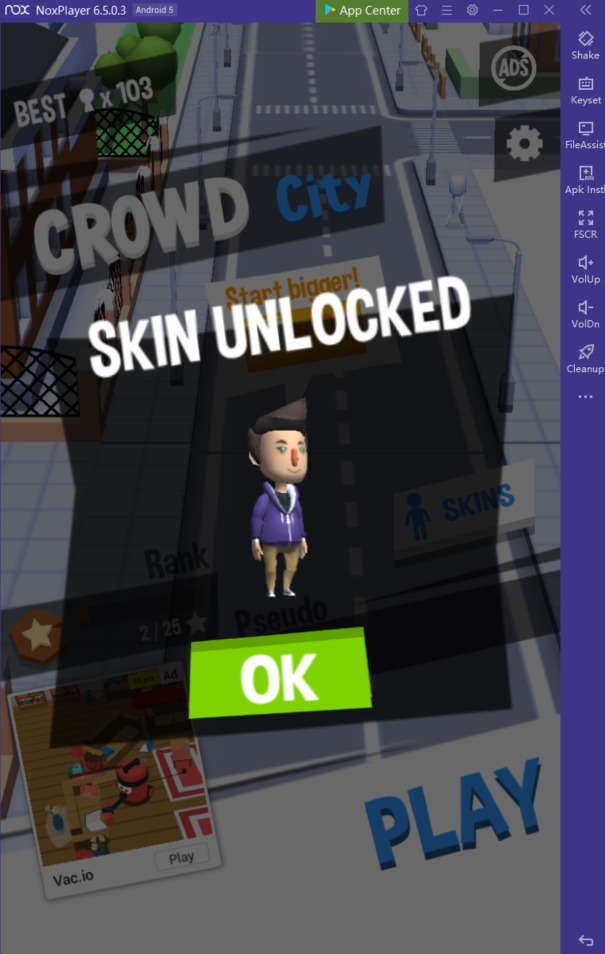 Run smart to avoid getting killed: During any given challenge run smart to collect as many warriors as possible and avoid getting absorbed by other crowds and get eliminated.