Play Durango Wild Lands on PC with NoxPlayer
After surviving a traumatic accident during a train ride, you wake up to find yourself on an untamed island. This island takes you back to the prehistoric age, which means you'll have to live off the land and work alongside other survivors. Durango is the next evolution of fully-featured MMOs on Mobile. This open world MMO lets you experience the full freedom to roam a vast, prehistoric land filled with dinosaurs. Adventure through the Wild Lands, play your way, explore, craft and forge a new life and civilization.
In this Jurassic adventure, you're warped from your world into Durango. Discover a rich prehistoric environment interspersed with modern-day items mysteriously transported to this world. Tame dinosaurs, fight in epic battles against rival clans and develop a new civilization alongside your fellow pioneers. Hunt and gather both modern and local resources around you to aid in your survival.
To enjoy your favorite mobile games such as Durango: Wild Lands on your PC, just install NoxPlayer Android Emulator on your computer, sign in to your Google account, then search and install Durango: Wild Lands from the built-in Google Play Store or the App Center.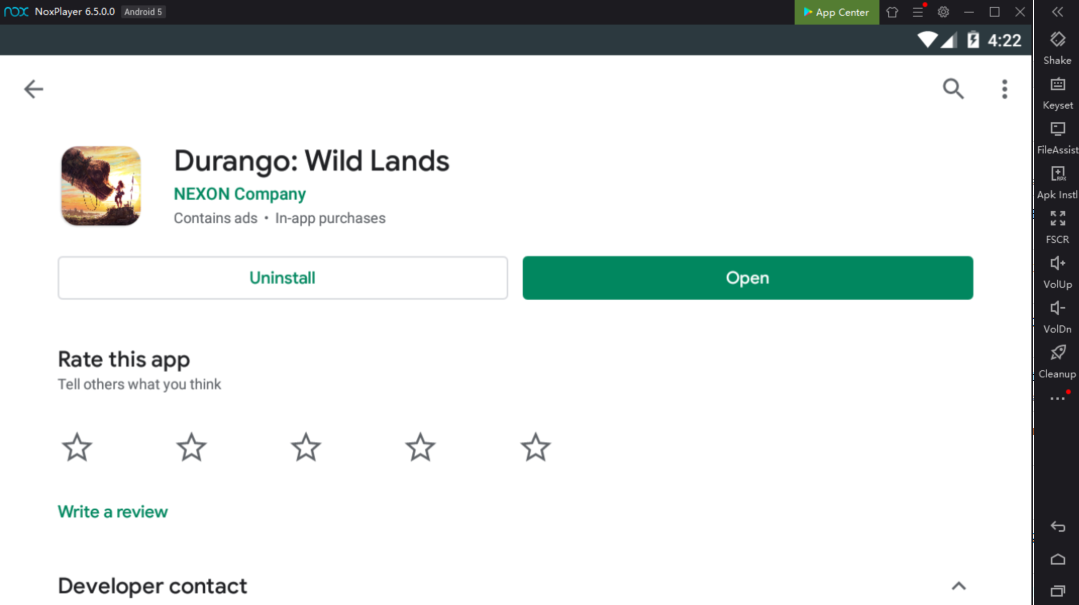 You can also download the apk file from Uptodown, and just drag and drop the files in NoxPlayer; they will be installed automatically. Or use a special version of NoxPlayer, which includes the Uptodown app. From there you can download and install any apk file just with a few clicks and then you can enjoy!
Download Durango Wild Lands on PC with NoxPlayer
Durango: Wild Lands Features and Tips
–Choose a character that provides you an instant advantage in the offense or defense from the beginning.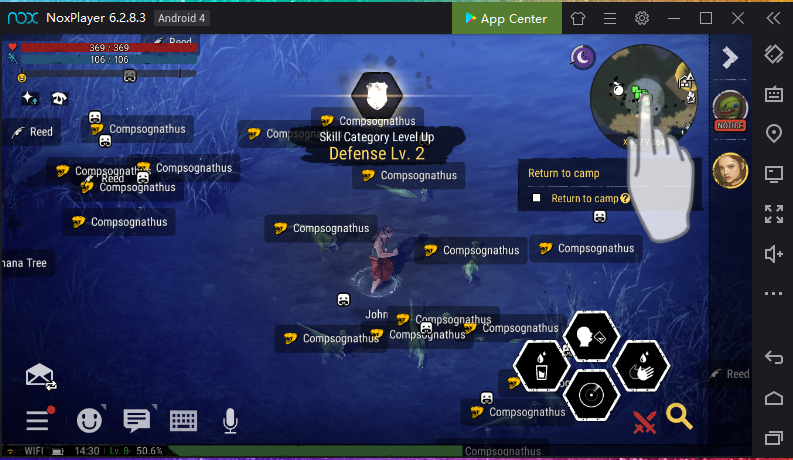 – Manage the elements of health, energy and fatigue wisely to avoid problems during the combat phase. To recover these elements, get constantly near to a bonfire, eat some food, get water, have some rest and by consuming fatigue resorting items.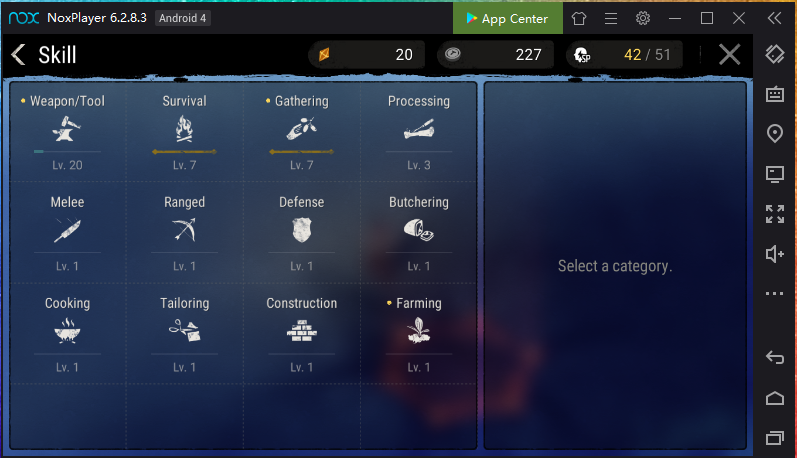 – Follow the missions to level up faster and while doing so try to gather as many elements as possible that will be necessary when crafting new weapons or tools.
– After you choose your personal Tamed Island, be sure to collect sufficient storage that always comes handy and take your time to construct your domain location.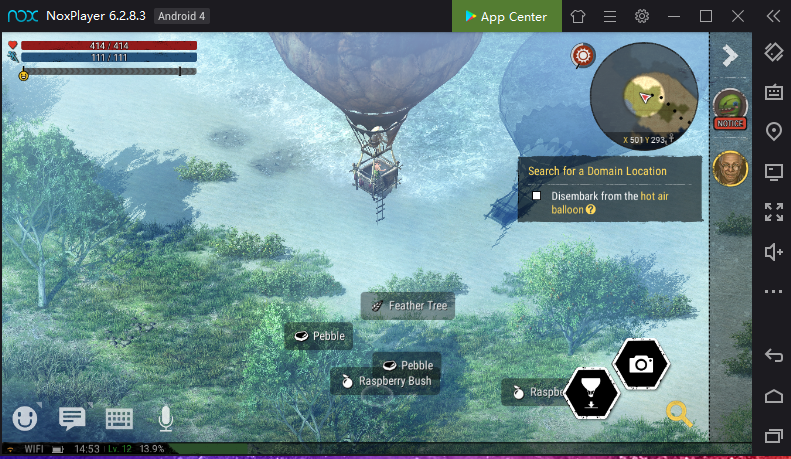 – Follow the Red Dots on your screen menus as they appear, new rewards are constantly given by leveling, crafting and even logging in.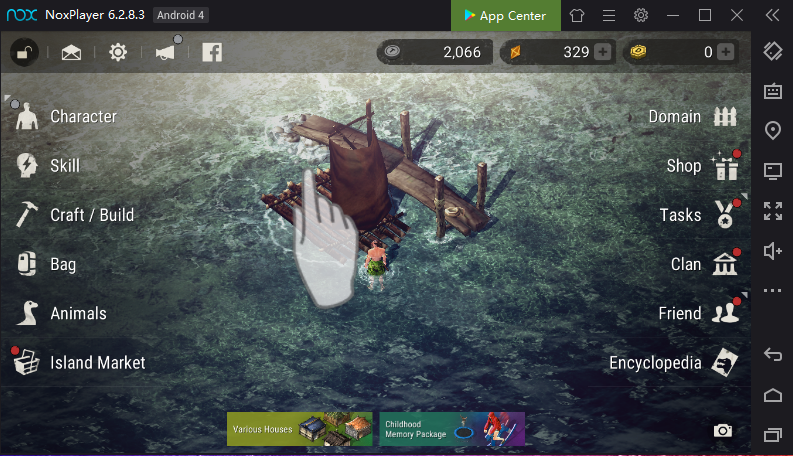 –Take advantage of the career guides offered at Radio University, learn more about combat techniques, tailoring, cooking and more. The guides are built to learn from the basic aspects and increasing as you keep going.
–Invite your friends to join you on this adventure or make some new clan mates to discuss about work on missions. While in the Bonfire you can have some rest to regain some health and at the same time meet some new Pioneers.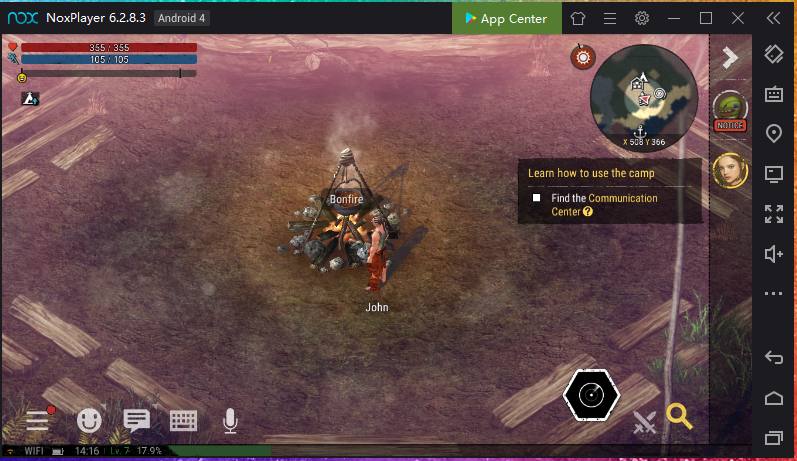 ***Watch Durango: Wild Lands running in NoxPlayer: Part 1:
***Watch Durango: Wild Lands Part 2: