Download Telegram on PC with NoxPlayer
Telegram is a multi-platform messaging service that rolled out for Android on October 20, 2013, and now has an estimated 200 million monthly users. Telegram's user base tends to increase whenever a privacy scandal hits one of its larger competitors. Telegram's core functionality is the same as most other messaging apps: You can message other Telegram users, create group conversations, call contacts, and send files and stickers.
Telegram's similarity to other more popular messaging apps is a major part of why some people either haven't heard of it or aren't interested in using it — If they already use a messaging app and it serves them well, why would they consider another? Telegram's headline feature is privacy, and to ensure this it employs end-to-end encryption. This is what stops those outside a two-way conversation — be it a company, the government, hackers, or someone else — from seeing what has been sent.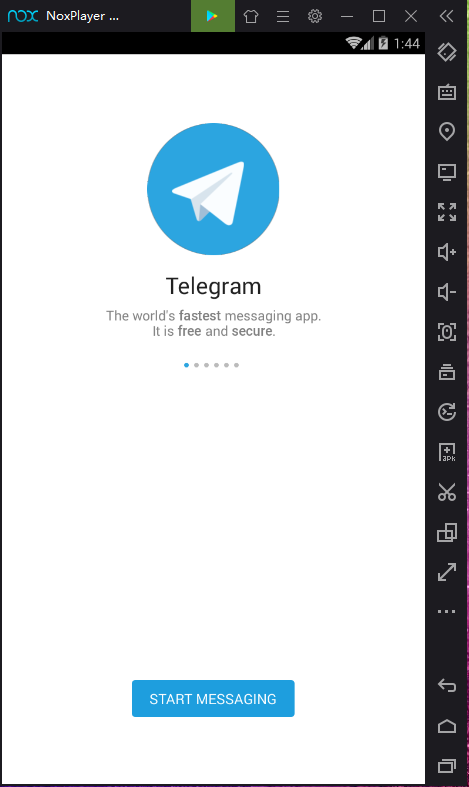 To enjoy to your favorite mobile games and at the same time communicating with others using Telegram on your PC, just install NoxPlayer Android Emulator on your computer, sign in to your Google account, then search and install Telegram from the built-in Google Play Store or the App Center.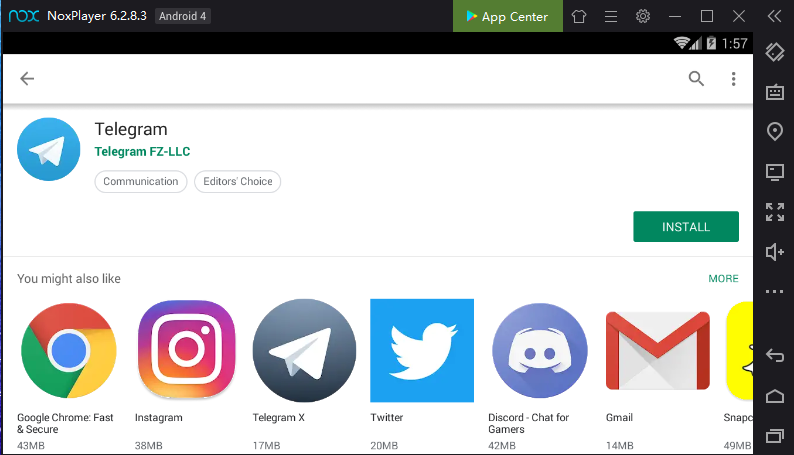 You can also download the apk file from Uptodown, and just drag and drop the files in NoxPlayer; they will be installed automatically. Or use a special version of NoxPlayer, which includes the Uptodown app. From there you can download and install any apk file just with a few clicks and then you can enjoy!
Download Telegram on PC with NoxPlayer
Telegram's Best Features
Secret Chats: You can create secret chats that use end-to-end encryption and aren't recorded on Telegram's servers. They also self-destruct off your phone after a certain period of time. A perfect feature for someone who is very conscious about their security and their private information staying private.
Customization: In Telegram, you can create and use your own custom theme. And there are many ways to customize it and make your Telegram look exactly the way you want it to. If you want to create your own theme, go to Settings – Theme and click "Create New Theme". There, you can paint it, and change different elements until you get the desired look. For those who don't feel like spending time on creating their own theme, there's the option of searching for already made ones. Tap on the Search icon and search for themes that are already on Telegram. You can also customize your chat background image. In order to do that, go to "Chat Background" in Settings.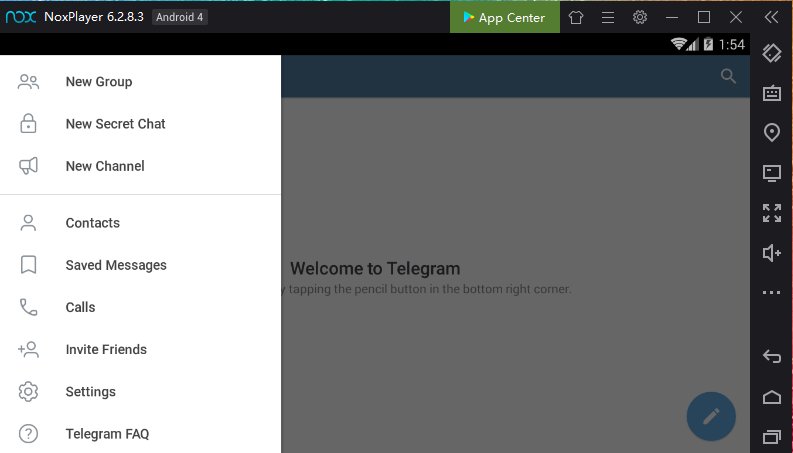 Chat options: On Telegram you have the option to delete a message within the first 48 hours of being sent. Other features include group creation and have your own channel where you can invite multiple contacts and then share information inside the group. Also, you can use hashtags inside a chat to make it easier to search messages on the same topic. Finally, now you can pin messages inside a chat to make it easier to find them.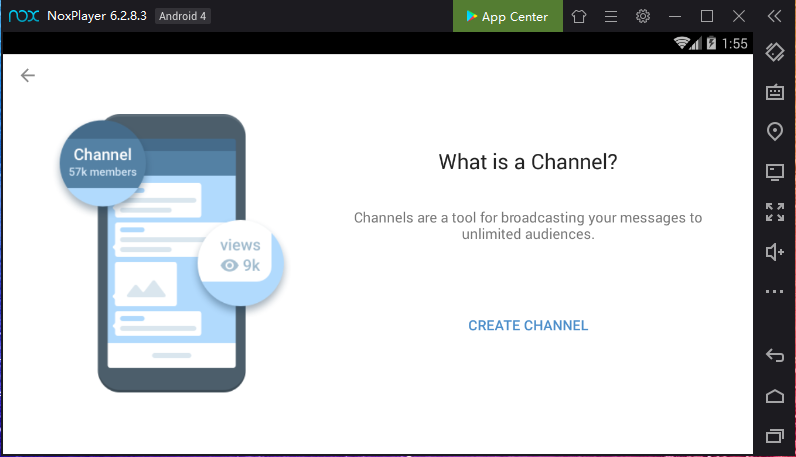 Invite your friends through Social Media: Use your popular social media apps to invite your friends to join this exciting platform.