Play King of Avalon: Dragon warfare on PC with NoxPlayer
Discover King of Avalon: Dragon warfare. King Arthur's death has left an empty throne. Raise your dragon and build your army in the quest to lift Excalibur and become the next King of Avalon. In this dragon war, your mighty dragon is the key to ruling your kingdom. Stay alive by forging alliances with your friends and build an empire together. This is a game of kings entangled in a game of war. Who will be victorious in this clash of kings?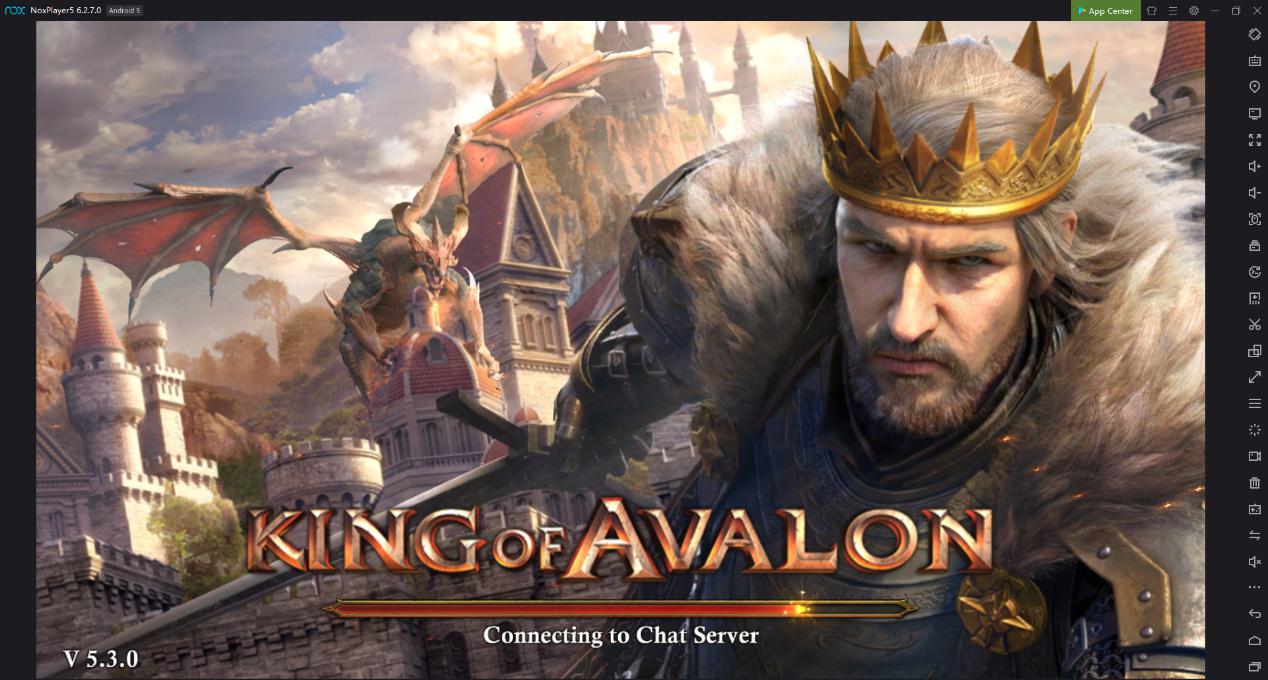 In this management and strategy game, your task will be to construct and improve buildings within your kingdom, to produce resources to make your kingdom grows into a dominant empire. But do not forget, you are not the only one with eyes on the throne. War is around, and you will need to recruit lots of different types of troops and bulk up your ferocious dragon in order to crush your enemies.  
Play on PC with NoxPlayer
Building an empire is not an easy task. With wars, resources, clans, monsters, you sure will have a lot to handle. Get the ultimate help you need. A secret weapon called NoxPlayer. NoxPlayer is an emulator that allows you to play all your android games and apps conveniently on your Pc/Mac. With NoxPlayer, take advantage of a comfortable gameplay controls, bigger screen, faster performance and many more features while playing your mobile games on PC.
After download and install the NoxPlayer, sign in your Google account; then you can search and install you favorite android apps in Play Store or App Center; Or you can download the apk file from any apk-site, and directly install it on NoxPlayer. Then you can enjoy.  
Tips and tricks
From the earliest parts of the game, you will have to upgrade your Stronghold, which is ground zero, so to say, for your kingdom. Without an upgraded Stronghold, you wouldn't be able to unlock a lot of necessary buildings and structures, though there will be a cap that would occasionally limit how far you can upgrade your Stronghold. In such cases, you'll need to upgrade your other structures before you go back to upgrading your Stronghold.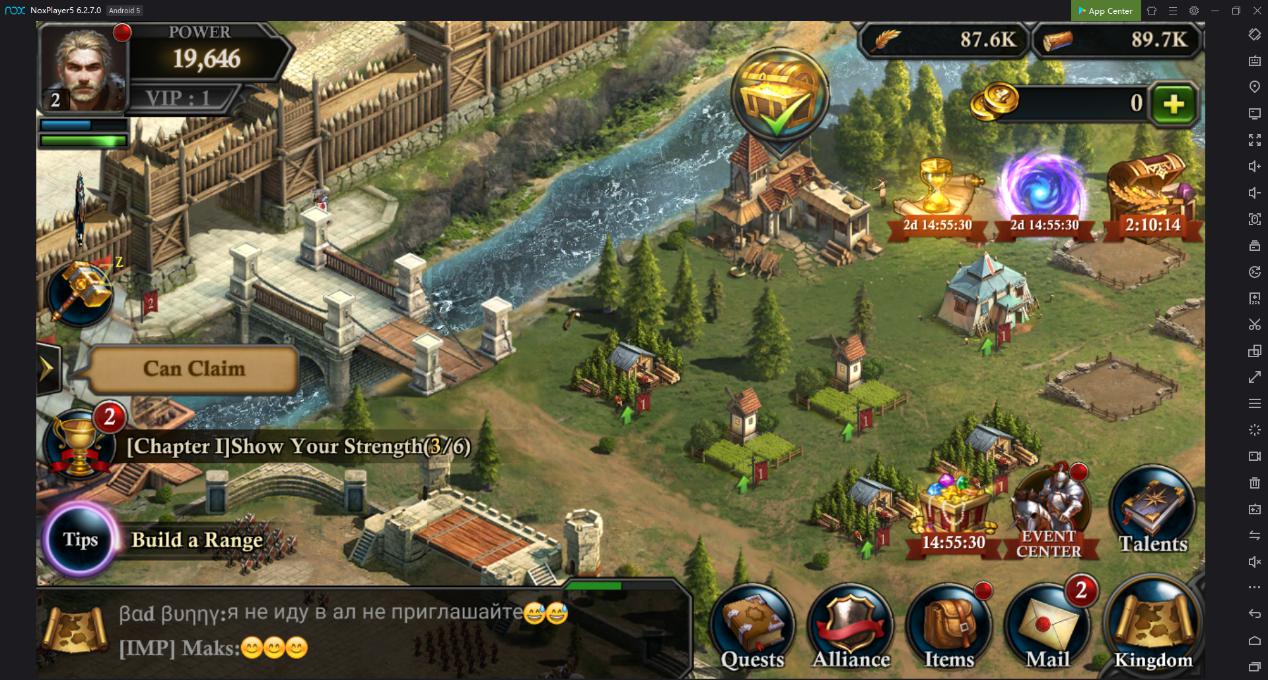 The key factor in this game is resources, not the timers. Early on in the game you could train troops, upgrade buildings and start research every time a timer was finished, but, depending on your activity, once you reach Stronghold levels 13-15 this is likely no longer the case, you need to get resources first before you can start your next building and research, maybe even troop training. With respect to resources there are two key factors, one is the maximize your resource income, the other is to make sure your resource are not taken away by enemies before you can use them.  
Raid Stronger Enemy Bases
It may be hard to take them out, stronger enemies are actually the types of enemy players you should be targeting. It's often a better idea to target stronger opponents if you're trying to load up on resources through player raids. Sure, you can get some resources by consuming weaker opponents with little effort but normally, you should be chasing for bigger rewards, so in that case, feel free to team up with your allies to raid a stronger enemy base, even if you don't destroy the entire base itself.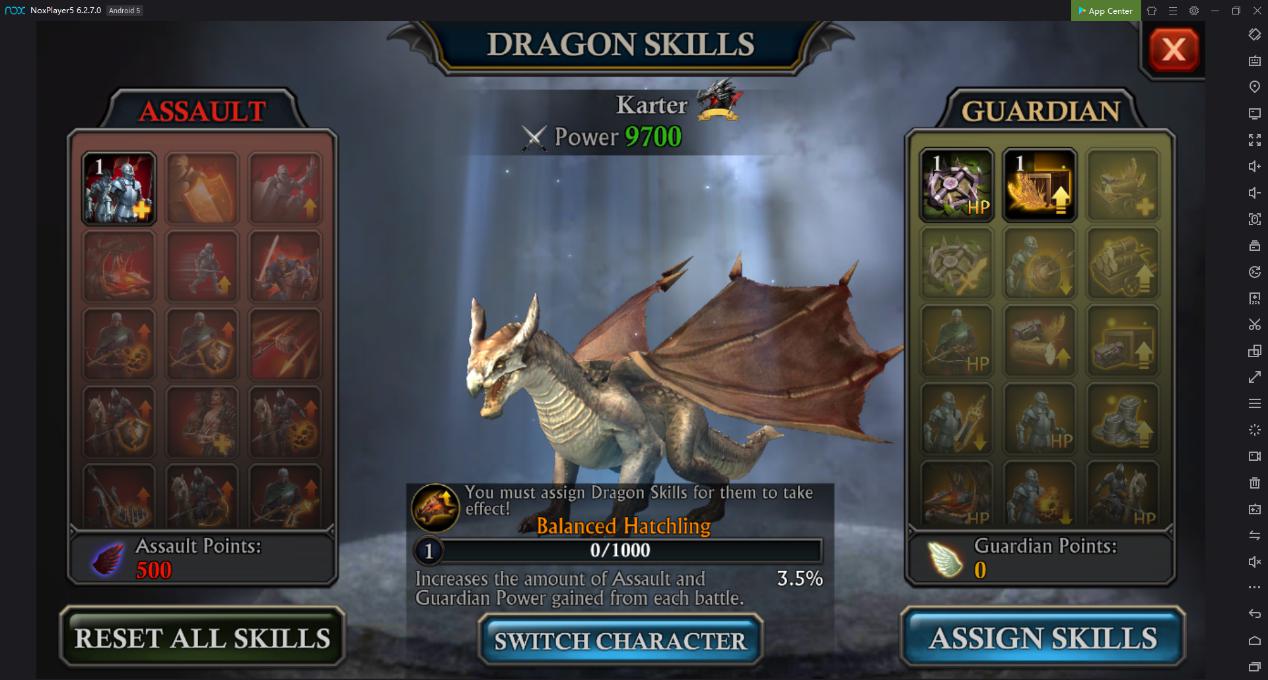 Eventually, you'll have the chance to use dragons. Honest. These are available in Offensive, Defensive, and Support varieties. Choose wisely and target it around your play style. Ultimately, success is down to how well you raid.  
Upgrade other buildings first
While rushing to upgrade your Stronghold as soon as possible is nice, as it often unlocks new items and rewards, you might to first upgrade the majority of your other buildings. First strengthening what you already have, will keep your resources low making you less of a target while giving you more time to accumulate resources instead. It also gives you time to accumulate a larger troop count, which will help you gather more resources, more quickly.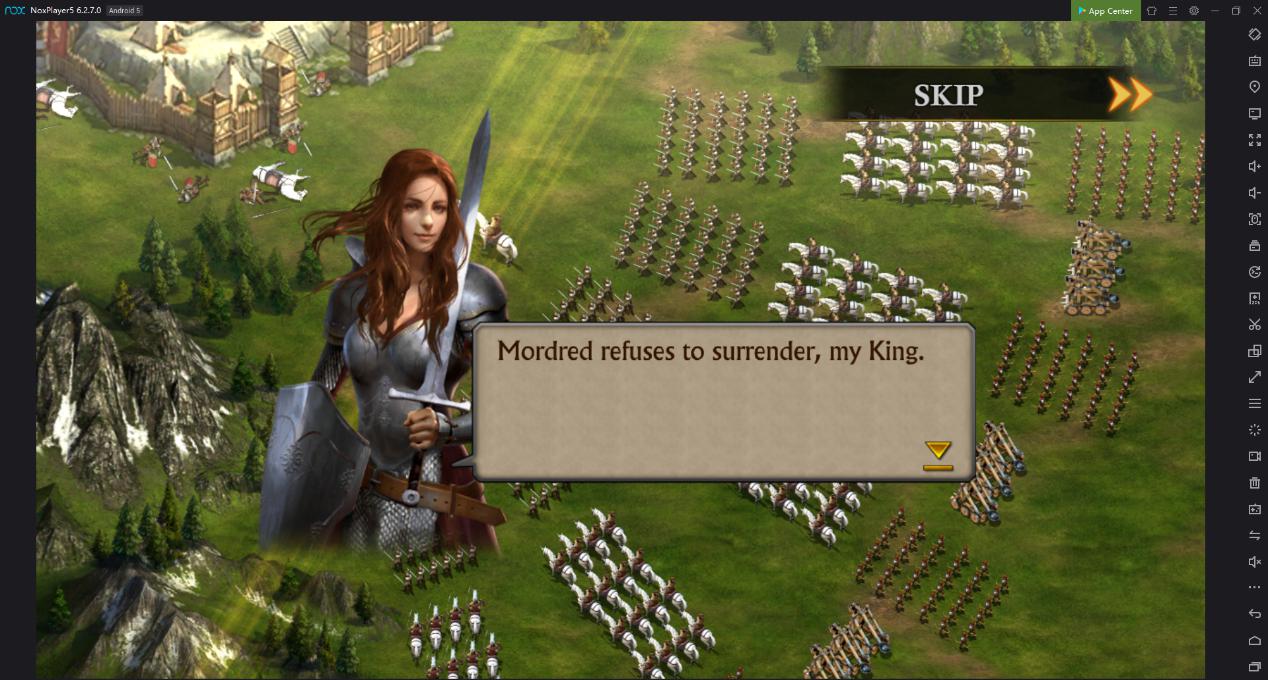 When you are building a defense system, there might be some loopholes in your defense system. One such loophole might be the area where your defense system could not reach. Such areas are called blind spot and your defense system does not have a range in the blind spot. As far it is possible, such blind spots should be covered with care to prevent the enemies from damaging those buildings in the blind spot.  
The only way to really task yourself is by using a Peace Shield. Adding a Peace Shield means nobody could strike you for three attacks so that soldiers and your sources are saved. Nonetheless peace shields are not cheap (e.g. an 8-hour peace shield prices 600 gold or 60,000 alliance loyalty. It is currently going to become costly to stay shielded if you aren't online.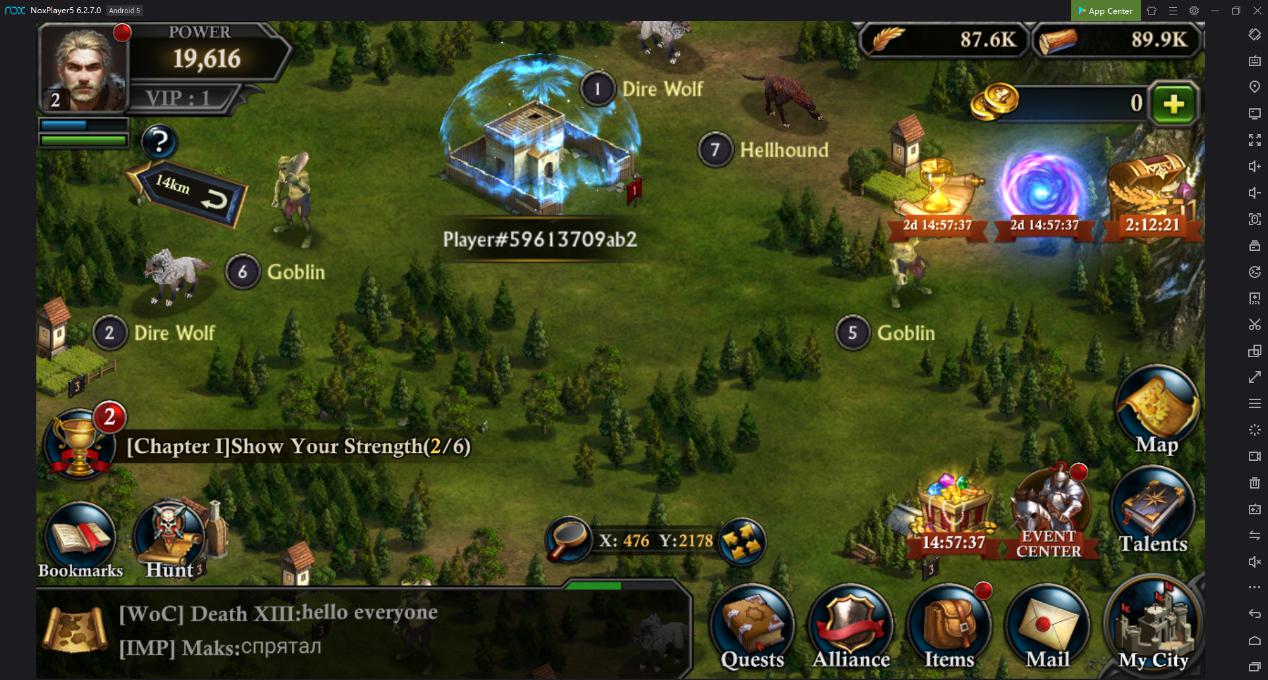 King of Avalon: Dragon Warfare will encourage you to join an Alliance for good reason. You'll earn some fast bonuses plus it's a great way to work together in order to participate in bigger raids than you can manage on your own. Choose carefully but have fun.