Play Legendary: Game of Heroes on your Pc with NoxPlayer
Legendary: Game Of Heroes is an epic RPG project. It is a mixture of a collectible card game and a puzzle game in the style "three in a row". In a fantasy world filled with magic, you have to gather your own team of unique fighters, train them in small fights and go to battle with huge monsters. Demonstrate your skills and logic. Beautiful graphics and a variety of gameplay features will delight all fans of such entertainment.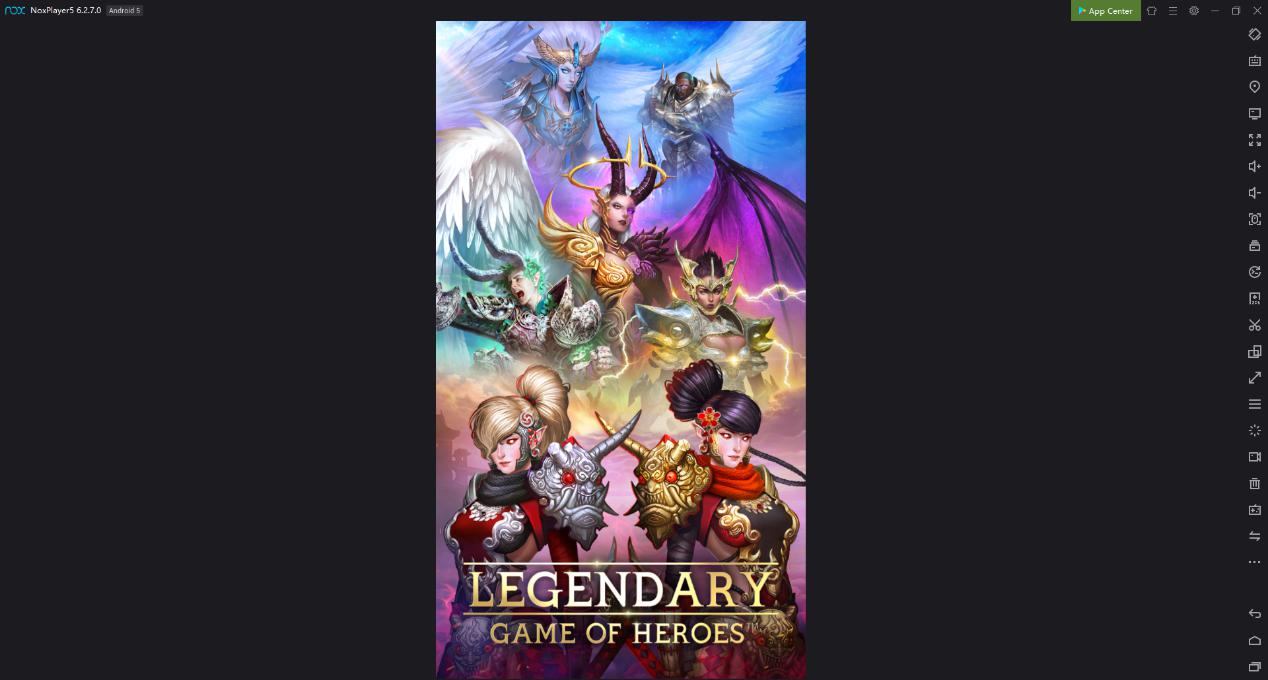 In the mysterious world of Legendary: Game of Heroes, get the ultimate help you need to defeat darkness. You could play the game on pc and mac with NoxPlayer, take advantage of a comfortable gameplay controls, bigger screen, faster performance and many more features while playing your mobile games on PC.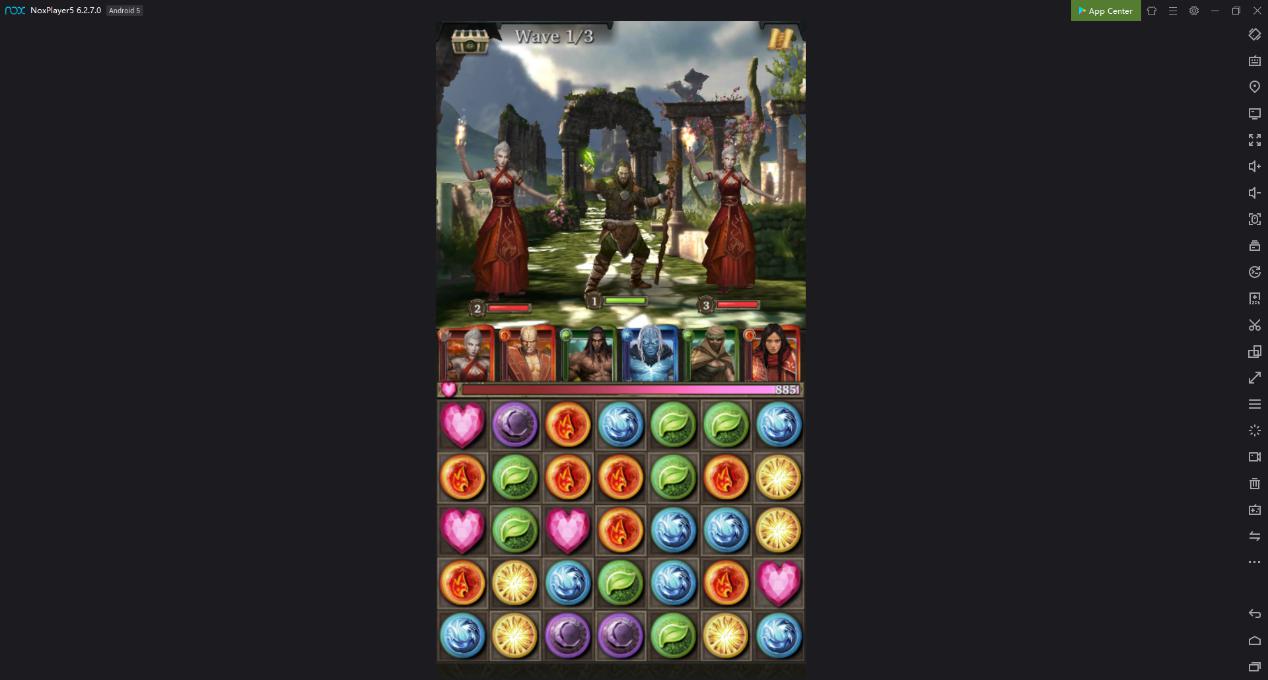 After download and install the NoxPlayer, sign in your Google account; then you can search and install you favorite android apps in Play Store or App Center; Or you can download the apk file from any apk-site, and directly install it on NoxPlayer. Then you can enjoy.
Tips and Tricks
Now let's share with you some useful tips to get better at Legendary: GOH
One should not skip the tutorial part, regardless of the gameplay being easy and simple to carry forward. Though few might take a longer time to learn the game and all they strategizing ways along with the available characters, the challenging part of this game will push you to explore each and every deal against the enemies.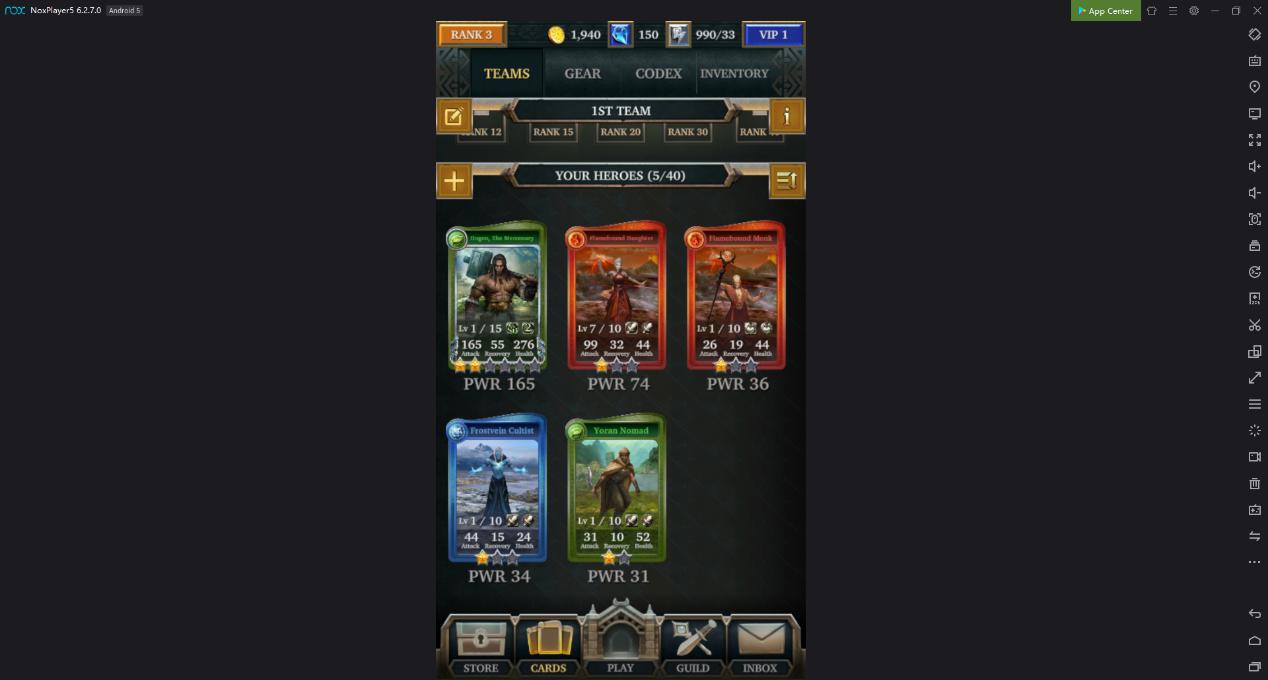 When heading out to battle, you want to keep your lineup as intact as possible once the battle has completed. Soo with that in mind, you should always have a healer character in your team of heroes, especially if you are up against some unfamiliar enemies. You will know that a hero is a healer type if they have a heart icon in front of the card. With their skills they can heal a certain percentage of your health and help the team stay alive.
Use heroes of different elements
Your heroes have distinct elemental properties. The game of course utilizes elemental properties where one can be weak or effective to the other. Before you head to a campaign, take a look at the castle and see what kind of enemies it has. Just like a red castle having a lot of Fire type enemies. Instinctively you would bring a lot of Water heroes but that should not be the case. Have at least one Water and the rest of the Heroes can be other elements. The thing about it is that having more Heroes of the same element can be tricky for you. Just remember to bring a diverse deck to survive longer in the campaigns.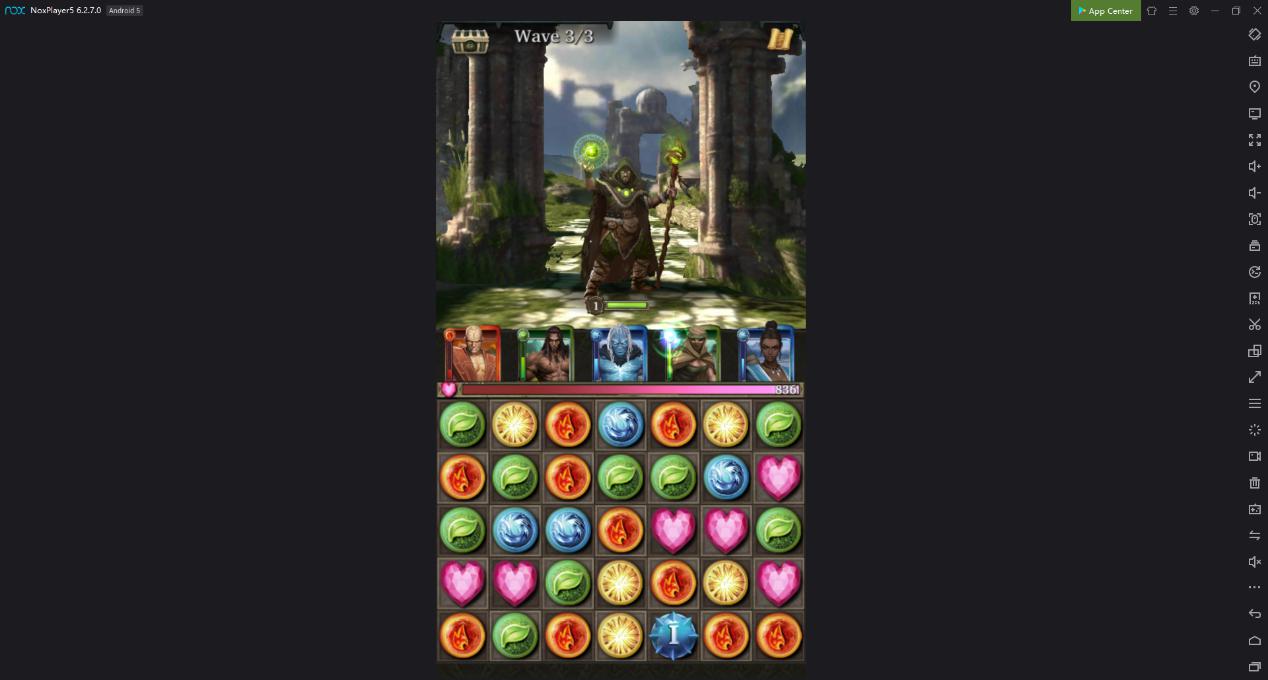 There is no time limit when it's your turn, so do not feel rushed to match gems. Examine the board carefully and determine where you can setup combos. Take as much time as you need, because the fewer turns you complete the level in, the more stars you'll get at the end. Earning all of the stars in a campaign quest nets you a nice gem reward. Remember that gems can be moved diagonally and they're locked in place once you've matched them.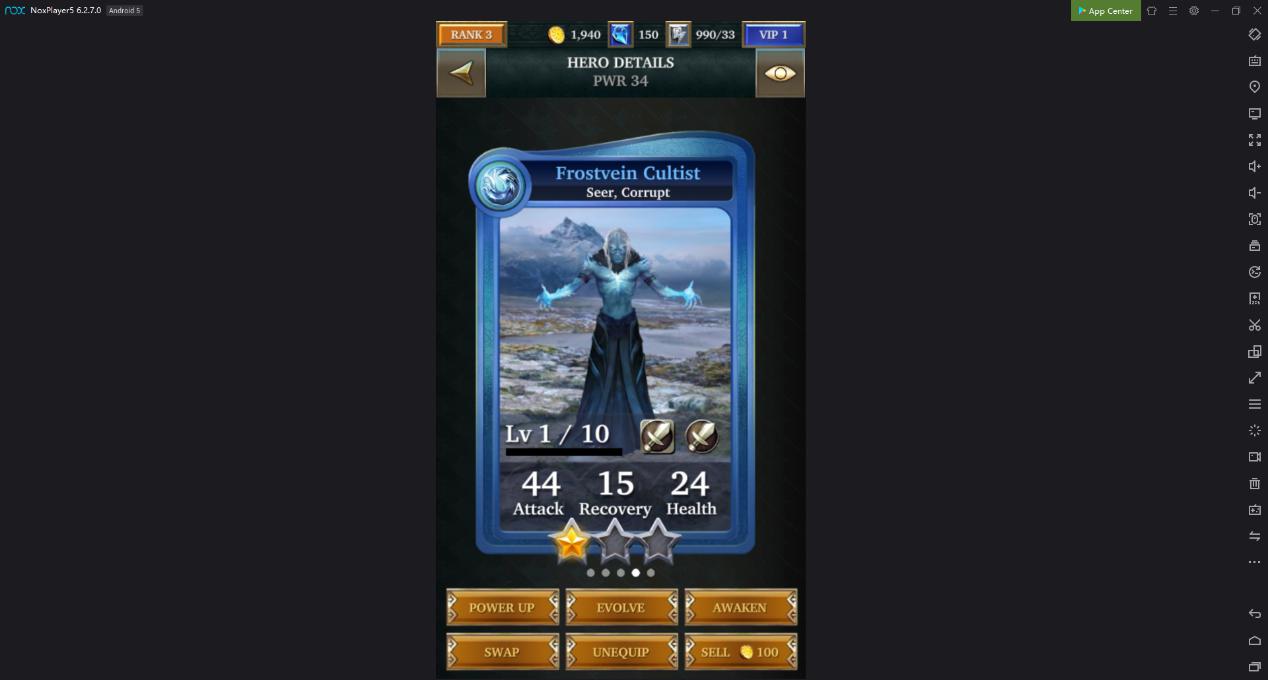 Watch out for enemy's turn!
Pan out to the side of the enemies and you'll see small numbers at the bottom where their health bars are. These figures denote the number of turns before they strike. Hit an enemy with the Chill when that number whittles down to one to make that character lose another set of turns. Also, complete the stage within a few turns to earn perfect stars and excellent bonuses!
Joining an active guild is the fast track to growing your might in Legendary
Being in a guild is the best way to play Legendary! In addition to getting instant access to up to 30 other leader characters, you will get more honor points, get gifts from your guild mates, and get guild rewards for participating in each event. Guild membership is the best way to earn mana for awakening your heroes, and sending and receiving gifts is only available to guild members.