Play Township on Your PC with NoxPlayer
Farmville is restricted to farming activities, The My Café to running a restaurant, or Simcity to build up a town. What if you want a game that provides you with a combination of them all? Then Township stands out for you.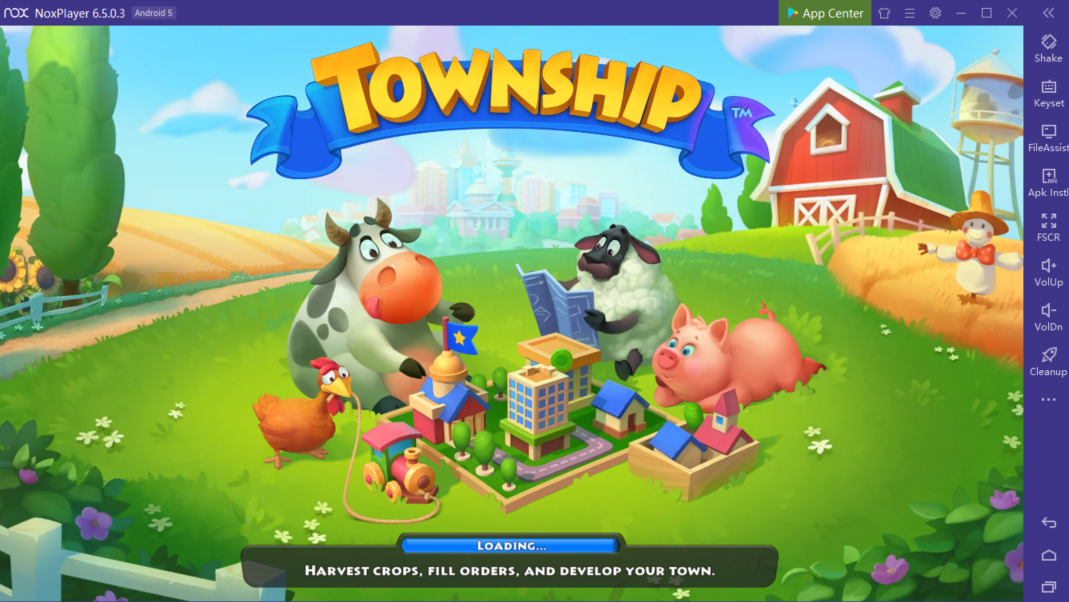 In Township, Build your dream town! Harvest crops at the farms, process them at your facilities and sell goods to develop your town or trade with exotic countries. Open restaurants, cinemas, and other community buildings to give your town a unique flavor a make your people happy. Explore the mine to get resources and find ancient artifacts. Run your own zoo and collect animals from around the world.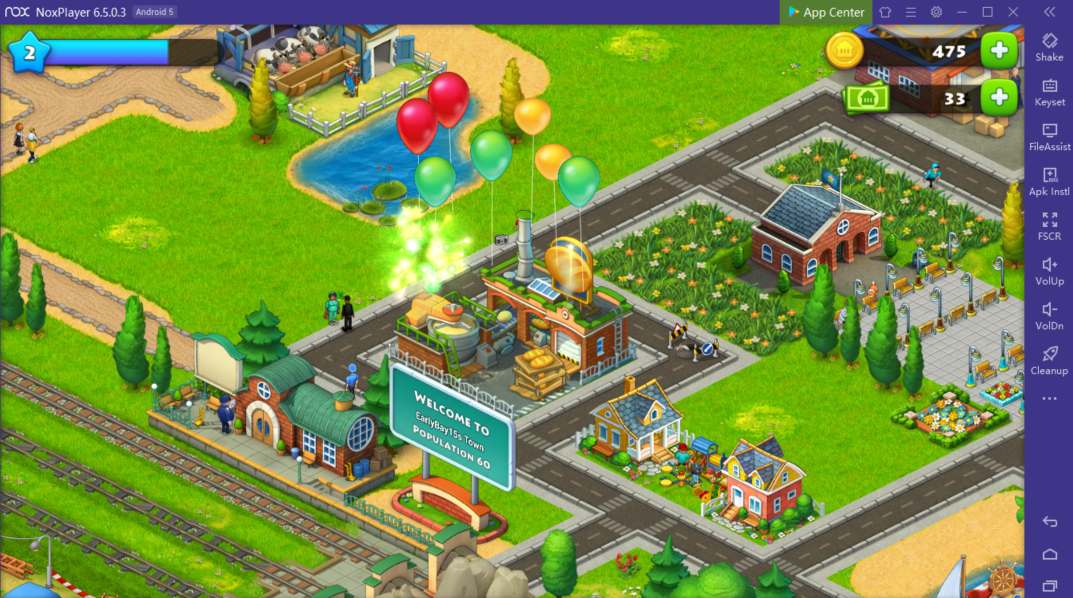 Township is a casual strategy game uniquely blending city-building, shop-management, and farming!
Play Township on PC
Township requires you to keep eye on every aspect of your city. Not an easy task indeed but playing on your PC using NoxPlayer is helpful. With NoxPlayer, take advantage of a comfortable gameplay controls, bigger screen, faster performance and many more features while playing your mobile games on PC
After download and install the NoxPlayer, sign in your Google account; then you can search and install you favorite android apps in Play Store or App Center; Or you can download the apk file from any apk-site, and directly install it on NoxPlayer. Then you can enjoy.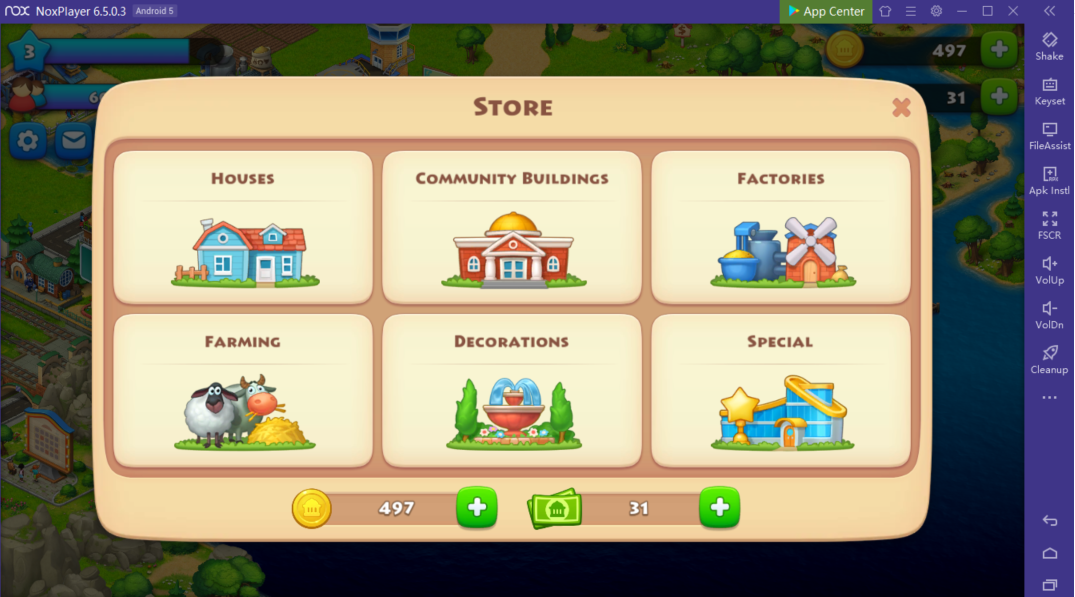 Tips and Tricks
Township is an open-world game which means that you don't have any missions or quests to complete. You only need to use your creativity to choose buildings & establishments and build your city. However, you need to build a vibrant, thriving city in order to win the game's premium currency, experience points and coins.
Focus On The Farming Aspect
Your city thrives mainly on organic crops, and you'll want to plant a lot of them if you want a bustling and active city. Wheat is the most important of these crops, so you should make it a point to check if you've got an adequate supply of it. Over time, you'll also unlock other crops, and that could throw a wrench into things; you may find yourself grasping at straws to find available plots. If that's the case, keep in mind your orders in queue and your items in stock, and use this information to plant smartly.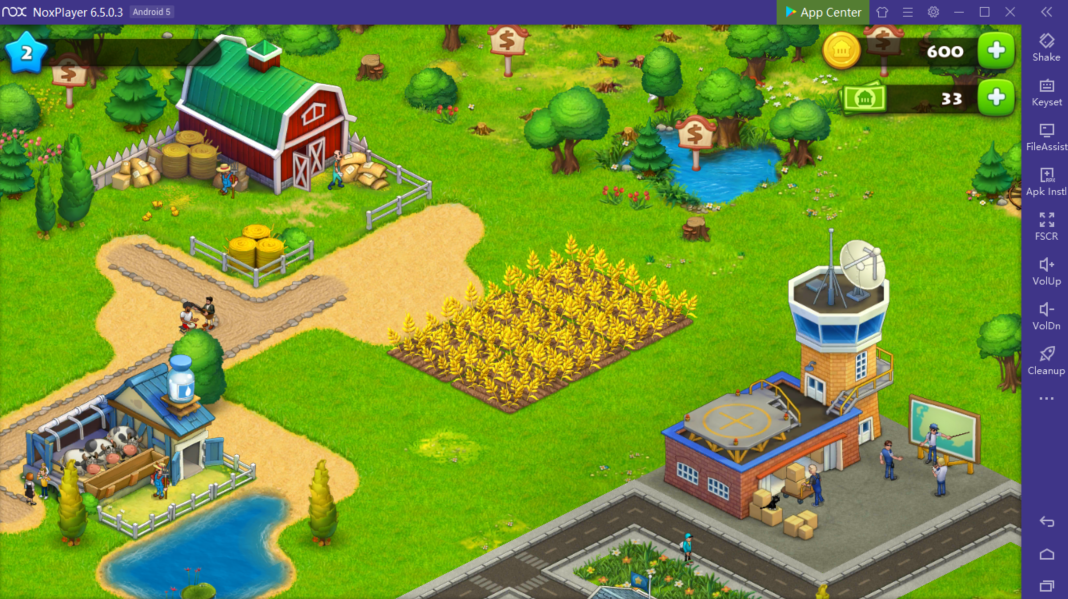 As early as possible, you should be thinking of expanding your town, as the first options to expand wouldn't really cost you that much. Most gamers don't expand until later on in the game, but you'll find out soon enough that it's easy to run out of space, especially if you put a premium on decorations.
How to get more coins in Township
One of the strangest things in the game is that coins are not easily awarded if you're not paying attention. The only real way to get coins in the game is by completing orders (tap the helicopter button). Just look at the orders and try to get the items the people require. Just pay good attention and the rewards too because sometimes the deals are not that good and not worth the trouble. If you see such an order, you should hit the trash bin icon near it and after a while a new and hopefully better one will appear, one that will bring you a ton more coins.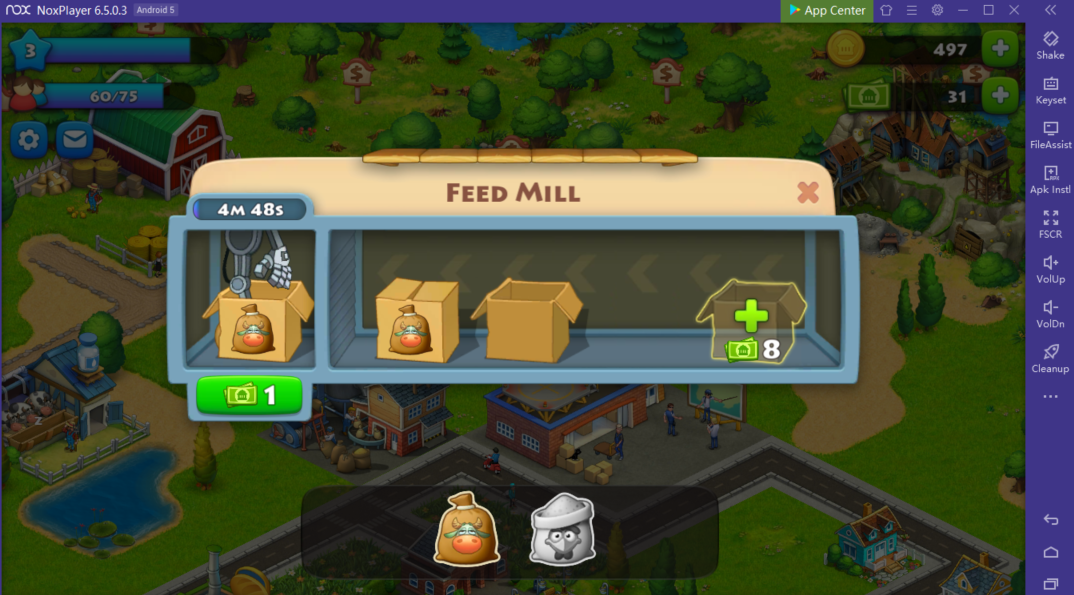 Construction materials in Township come in at random, and therefore you should keep an eye on them to choose the ones that suit your construction work. The materials come with trains, and the game allows you to send the trains to come with materials that suit your city. Getting the right materials can be hard, but you can keep sending the trains until you get the best materials.
The simplest and easiest way to get some premium bucks is to complete achievements. Tap the city hall (big building to the right, surrounded by pine trees) and you will bring up the achievements. Check them out and focus on completing them one at a time, starting with the easiest one. And even if you do not pay too much attention to them, you will still complete them eventually as you naturally play the game.