Play The Mighty Quest for Epic Loot Mobile on PC with NoxPlayer – New Game Review
The Mighty Quest for Epic Loot was a free-to-play action role-playing video game developed by Ubisoft Montreal, first launched on the PC in February 2015. And now in this month, the mobile version is launched on Android, let's check out together!
To play The Mighty Quest for Epic Loot on pc,  just download the latest version of NoxPlayer from our official website and install it on your computer, sign in to your Google account, then search and install the game from the built-in Google Play Store or App Center.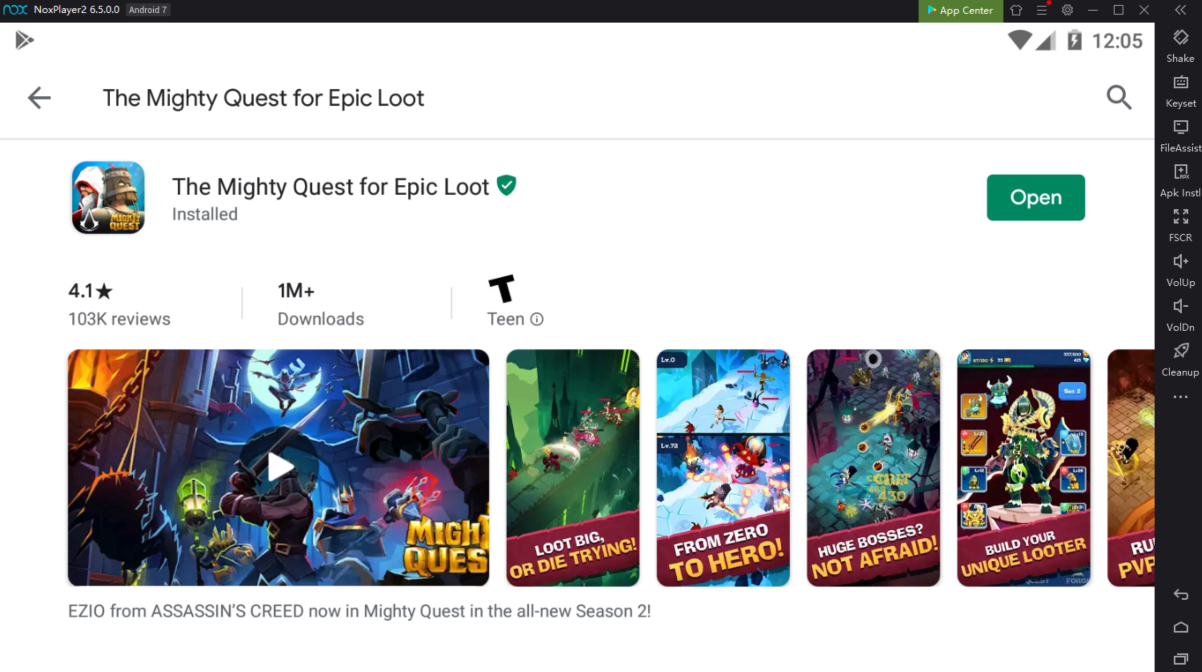 You can also download the apk file from Uptodown, and just drag and drop the files in NoxPlayer; they will be installed automatically. Or use a special version of NoxPlayer, which includes the Uptodown app. From there you can download and install any apk file just with a few clicks and then you can enjoy!
Download The Mighty Quest for Epic Loot on PC with NoxPlayer
Gameplay Review
The original pc game combined castle building and dungeon crawling mechanics: each player built a castle filled with traps and monsters and then attacked other players' castles, earning gold and equipment. While the castle attacks were single player affairs, the game required the player to be online as the castles they attacked were those of other players.
In the new mobile version, players have many activities to complete within the game: quests, advancement goals, achievements, the main storyline castles, challenge castles, and item improvement. With so much to do, you can easily miss out on newly available activities. Thankfully the game does a good job of notifying you when a new activity is available to complete or if a reward is ready to be claimed.
The Mighty Quest for Epic Loot also features a host of events and challenges. Players will also be able to slug it out against thousands of other real-world Knights on the global leaderboards in PVP Arena combat. Here are some of the key features according to the press release:
Accessible fast-paced medieval mayhem, all controlled with a single thumb
A wonderful world to conquer with 100s of colourful environments
Build and customise your hero with over 1000 pieces of gear
Loot, upgrade and enhance your sword, armour and artefacts
Huge PVE campaign – learn the tricks and traps then crush the boss of each castle
Tackle thrilling PVP arenas, take on other players to climb the leaderboards
Never-ending-ever-changing events stuffed full of rewards and loot
Mmmmmmmmmm loads and loads of lovely LOOT!