Using Keyboard Control to Play Free Fire on PC with NoxPlayer
Recently, the problem of "Failed to save file" may occur when running Free Fire. It is caused by the game update. Please click "OK" and try several times until you enter the game. We are sorry for your trouble.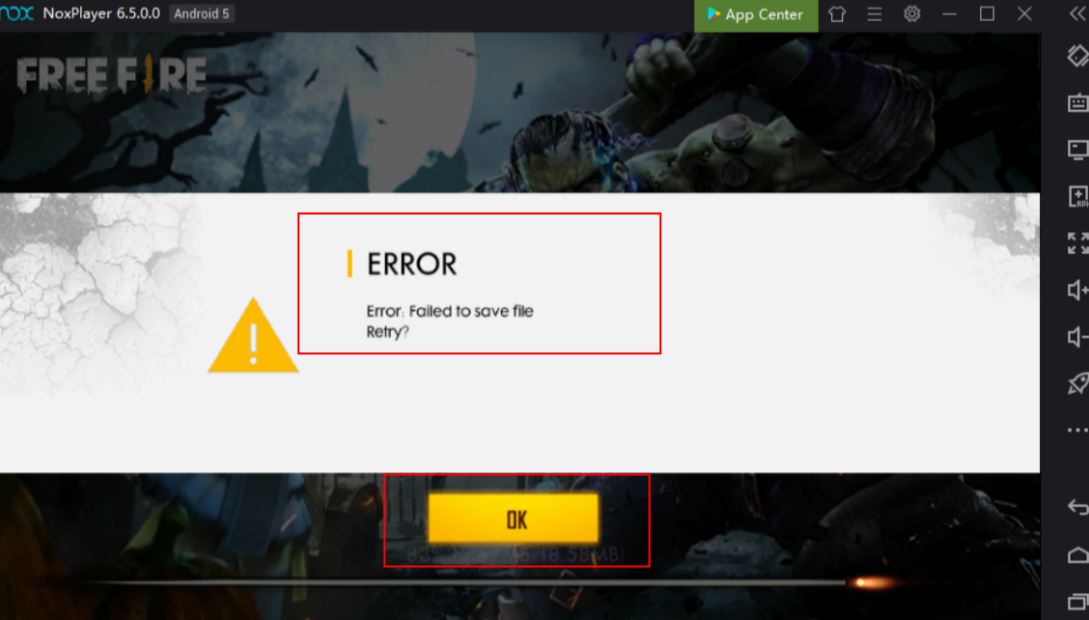 Garena Free Fire Battlegrounds is a survival royale mayhem available on mobile devices. As a competitor in this third-person survival match, you are among other players who pit against each other for a single survival chance.
The game rules allow you to search for a position, collect supplies that you feel will increase your survival chances. These may include medical equipment and weapons. However, you need one more supply. Excellent Free Fire Battlegrounds tips and cheats! This guide comes in to intensify your survival impulses as well as pull you closer to that most cherished and sought-after number one!
1. Utilize the Minimap.
This is a crucial hint to facilitate your win. A minimap is a vital tool that will not only assist you to check the safe zone but will also warn you of where danger looms.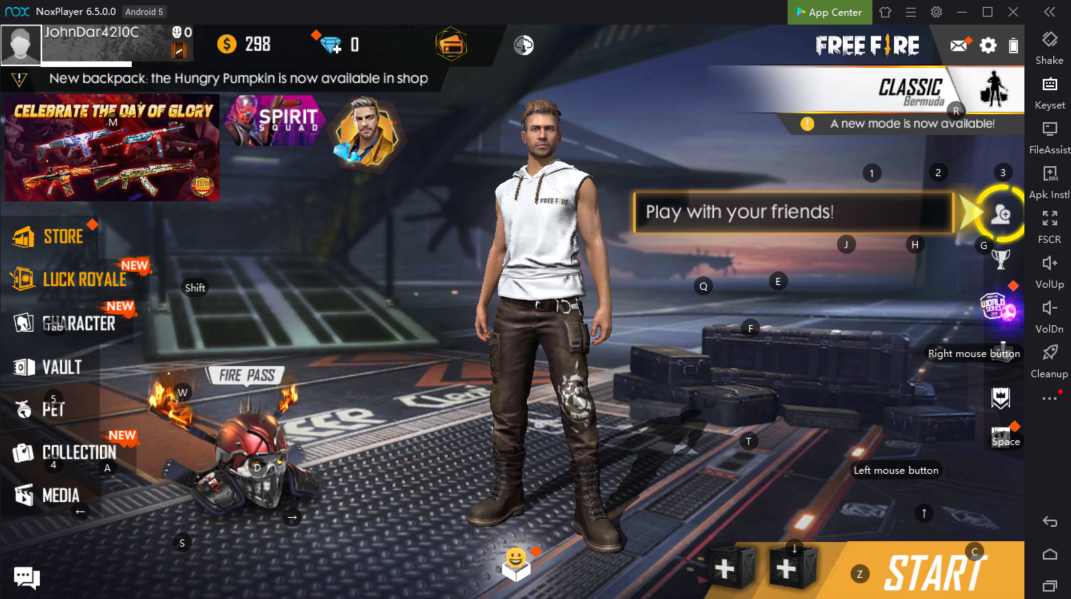 You can hear gunshots fired near you, but without the minimap, you cannot locate their direction. By helping you establish where the shots are coming from, you can either take cover or use the opportunity to attack. You can kill two competitors at once with this trick.
2. Pick an Isolated Location.
Another strategy you can use to win Garena Free Fire on your Android device involves selecting an out-of-the-way area. Bear in mind that your dropping point is hugely significant.
Ensure you drop near towns or cities. This location should be a secluded spot according to the map. Choose it wisely lest you end up in a place that will keep you out of reach of medical kits, weapons, ammos and other equipment. Make it a purpose to land close to the outskirts of a city so that you avoid being shot by other competitors as you make your way to land.
3. Use Keyboard Control to shot.
NoxPlayers provides keyboard control for the player in order to take action as fast as possible. For instance, Some special letters represent special instruction, like Tab means bag-opening, WASD means walking direction and so on. It will help players react quickly.
In addition, players also can customize the keyboard setting according to your habit. You can set A as bag-opening and any other letters.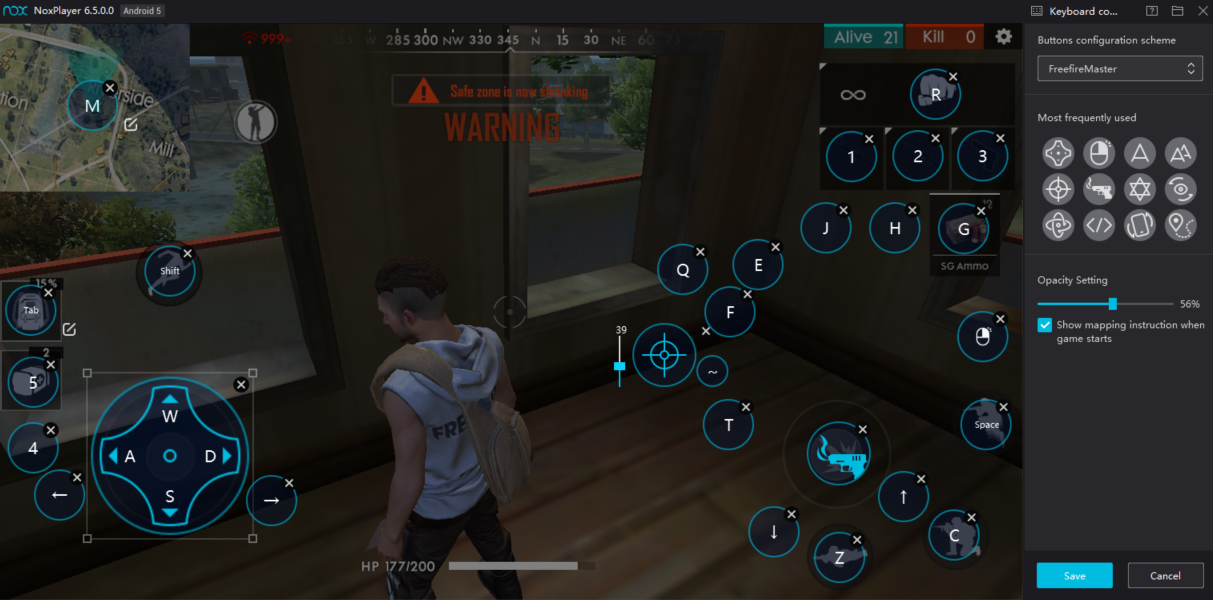 4. Watch the Safety Zone.
The safe zone appears on the map as a white circle. A new white ring will appear when the area is about to shrink. Remember to watch the timer as it indicates the length of time remaining before shrinking occurs. With a lot of caution, head towards the safety zone. Remember this is a perfect opportunity for the campers to make a kill, so ensure they do not pick you off!
5. Choose the Appropriate Gear.
This is a battle for survival. With danger looming from every direction, the only best favor you can do yourself is to accord yourself the right and most essential gear. The defense is crucial, and for its purpose, you need medical kits, helmets, and your body vest. Offense, which is equally crucial, requires you to have the right arsenal for particular situations.
It is also advisable to get higher bags for the safekeeping of your stuff. The helmet and vest will reduce damage from the bullets fired at you by snipers. Most importantly, Find these items' max versions for maximum protection.