Play Rise of Civilizations on your PC with NoxPlayer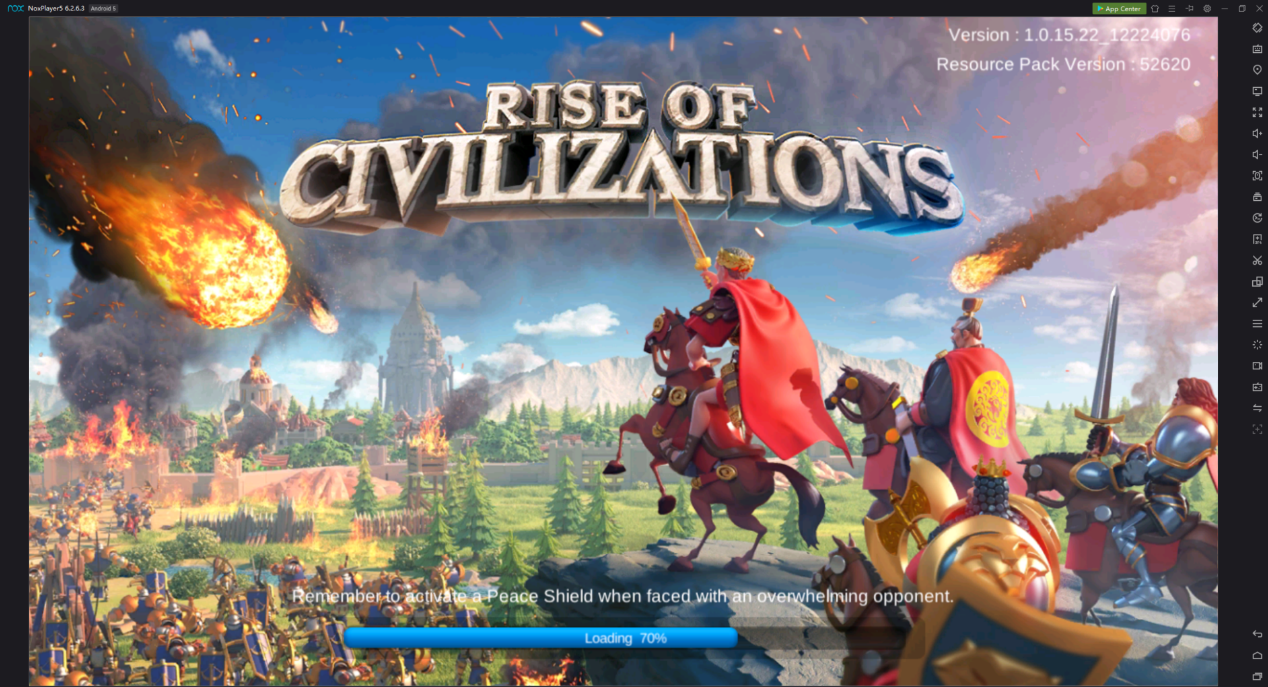 Rise of Civilizations is a strategy and management game where you get to guide a civilization from a lone clan into a great power, while fighting against endless enemies in real-time online battles. Rise up as a virtuous leader, explore mysterious lands and conquer the world to become the author of your civilization's history. One of the innovating parts is that you can call up on dozens of historical figures who will serve as your trustworthy commanders from Julius Caesar and Sun Tzu to Joan D'arc and Kusunoki Masahige.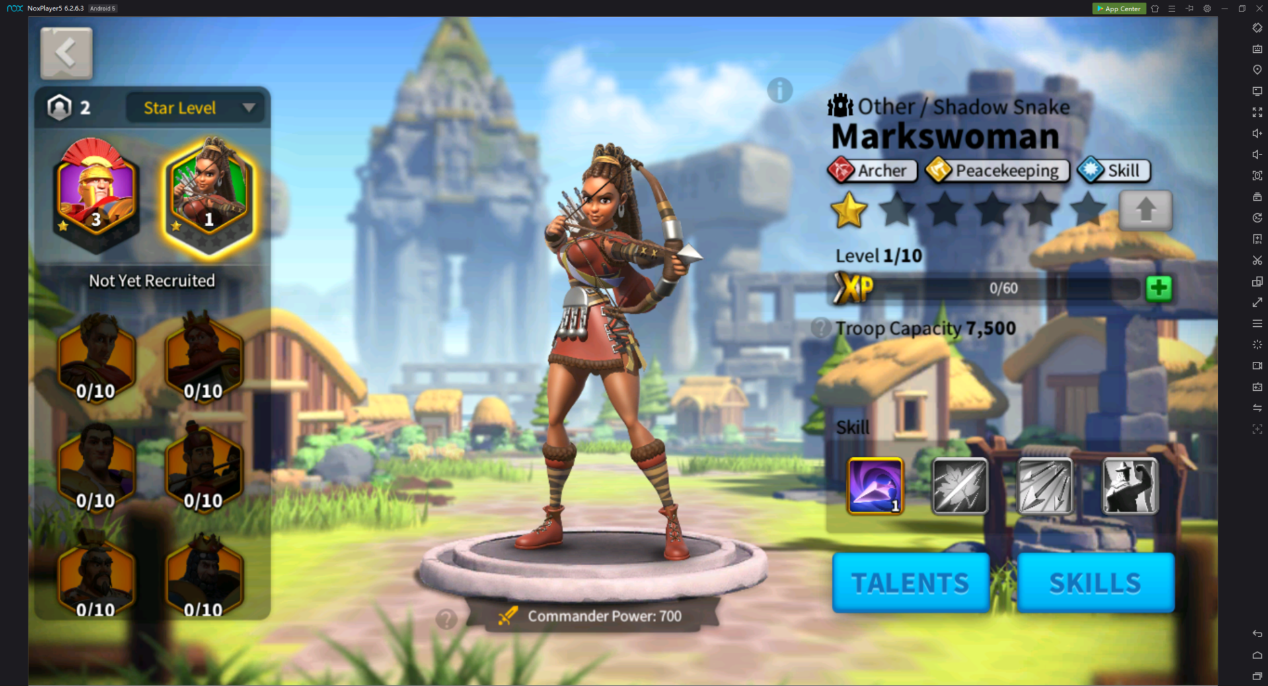 Conquering the world is indeed an arduous task. That is why you need all the help you can get. Play in your PC using NoxPlayer Android Emulator and take advantage of a comfortable big screen, keyboard and mouse controls to dominate your enemies.
After downloading and installing NoxPlayer Emulator, sign in your Google account, then search and install Rise of Civilizations in the App center; Or you can download the apk file from any apk-site, and just drag and drop it on NoxPlayer; it will install automatically. Then you are good to go! Just get comfortable because you are about to experience your favorite Android game on PC.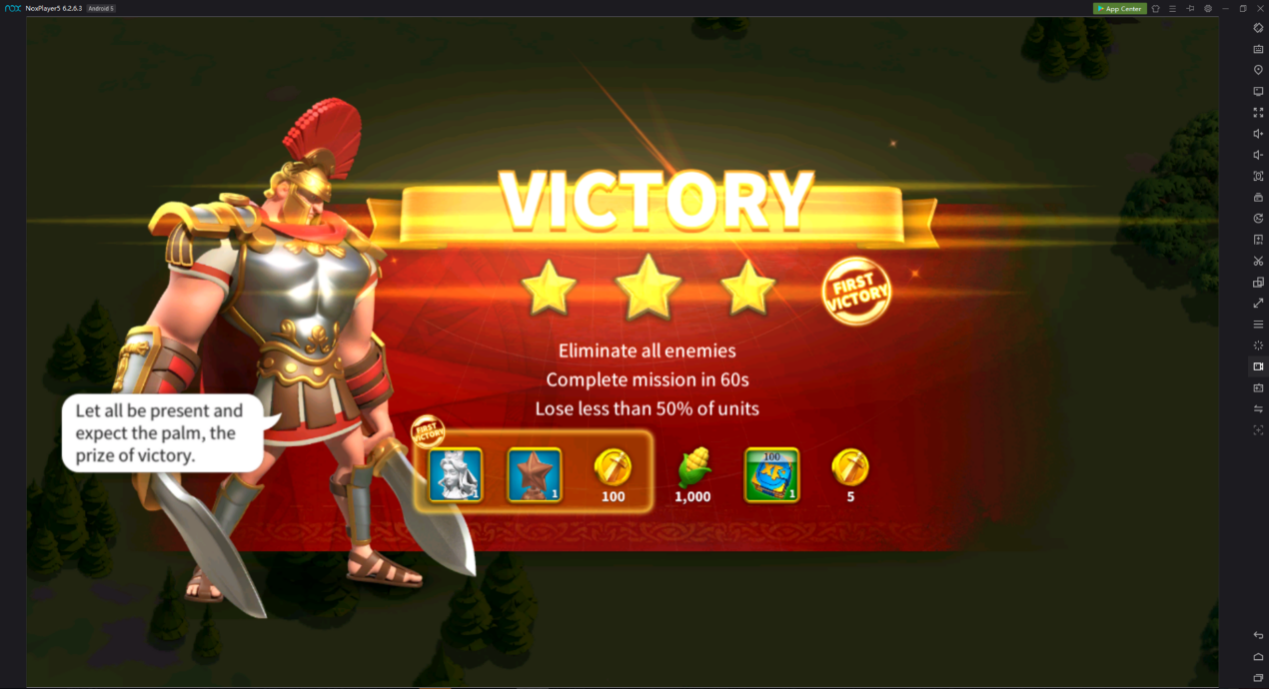 Tips and tricks
Now that you are all set, Here are some advices to get you familiar with the game and level up quickly
1.Choose Your Civilization Carefully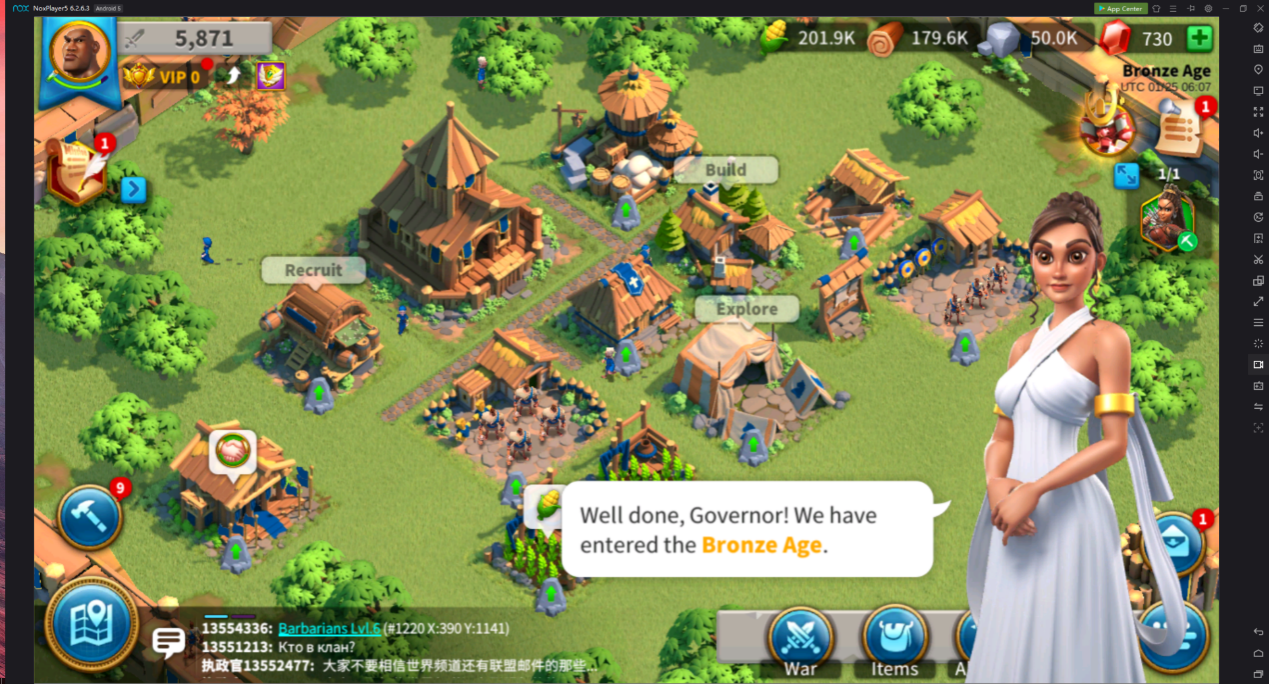 A lot of players usually want to start with the new game they installed at the soonest possible time and they may even readily choose to skip with all the intros and tutorials so they can immediately proceed to actually playing the game. In Rise of Civilizations, it is very important to not rush into anything as patience will be your key to success in this game like in any other strategy game.
As you scroll through the 8 civilizations you get to choose from, take time to read through each of the traits or advantages available for each choice. As no one can say that one choice is better than any other, and given the premise of what you need to do in the game, determine which of the choices suit your play style and preferences the best.
2. Do the daily missions
A quick way to rack up some resources, boosts and other goodies is to complete as many daily missions as possible each day. The more you complete, the more treasures you unlock and the farther you go, the better the rewards. These missions are pretty simple too, so make sure you focus on getting them all done every single day.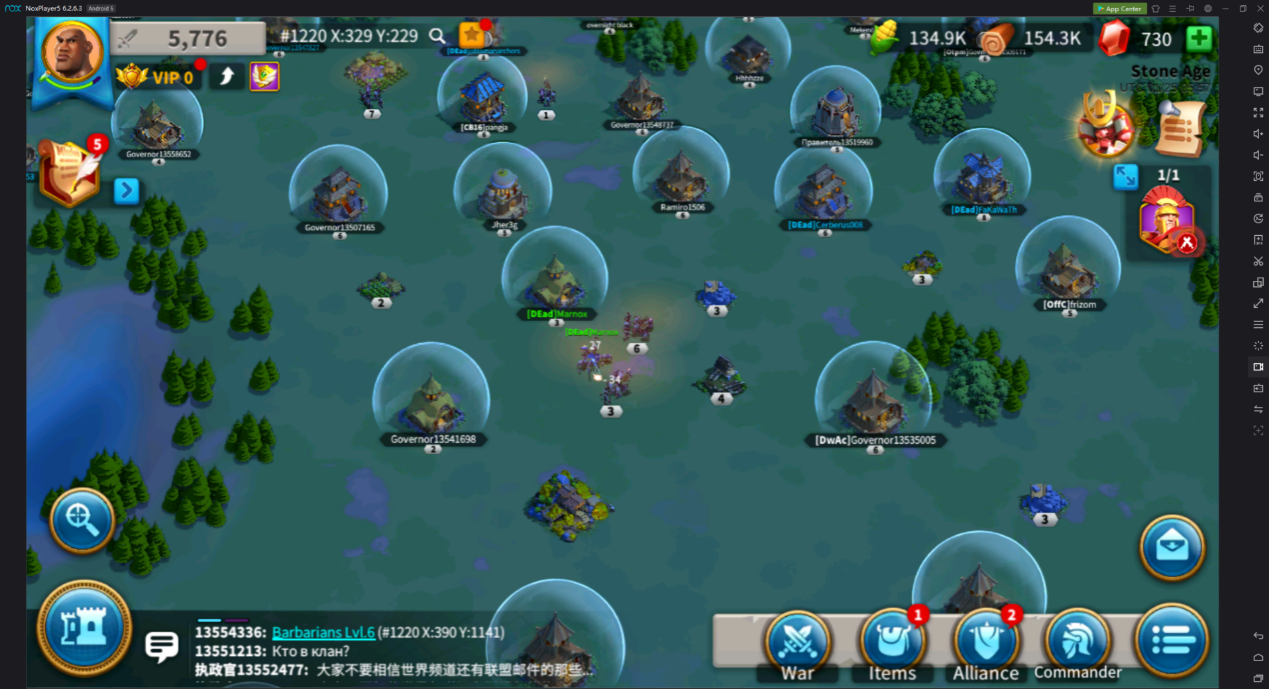 3. Join a really active alliance
Being part of an active alliance with many members playing in the same time zone as yourself is vital to keep you up and running, especially at higher levels when the threats from massive players become greater.
Joining an active alliance gives you the opportunity to ask for help from fellow alliance members to speed up production and research,
4. Constantly Recruit New Troops
Your Commander will never have to head into battle alone. You'll be able to recruit fellow troops to their side by continually upgrading your Archery Range, Stable, Barracks etc. These types of buildings are the ones you should focus on upgrading and training the most.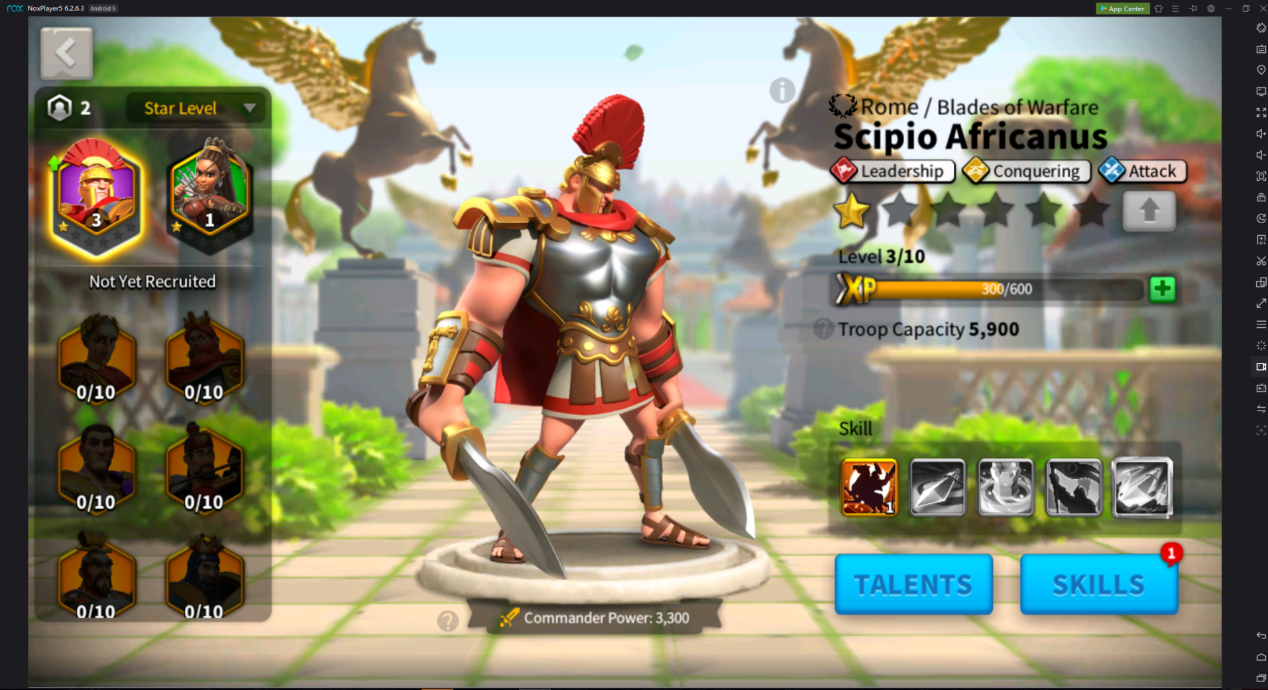 5. Open Free Chests And Use Keys At The Tavern
 The tavern is where you get additional commanders as well as items you need to upgrade your existing commanders. As it's established that it is important to keep your commander in top shape, everything we can get to help us achieve that should be given due importance. For one, you will get 4 free silver chests daily and one free gold chest every 3 days. That would be the only times that indicators appear on the Tavern.