System Requirements of Nox App Player
To install Nox App Player, your computer needs to meet the following requirements: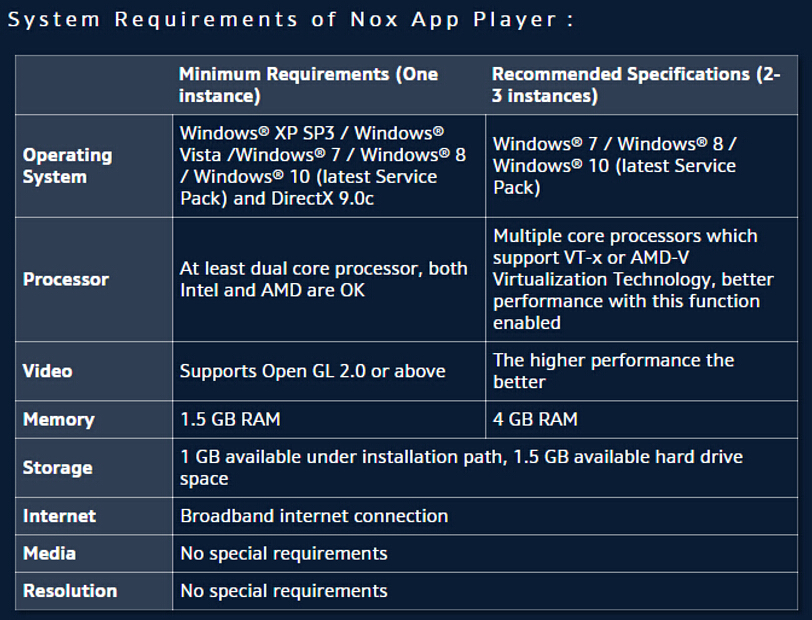 Nox App Player is usually installed under C:\ by default, but you could choose to install it in another drive during installation.
Please note that Nox App Player is incompatible with BitDefender if you have VT enabled in your BIOS. To install and use both of them on the same PC, please make sure to disable VT first.