Voice Chat Feature is Now Available on NoxPlayer for Playing Mobile Games on PC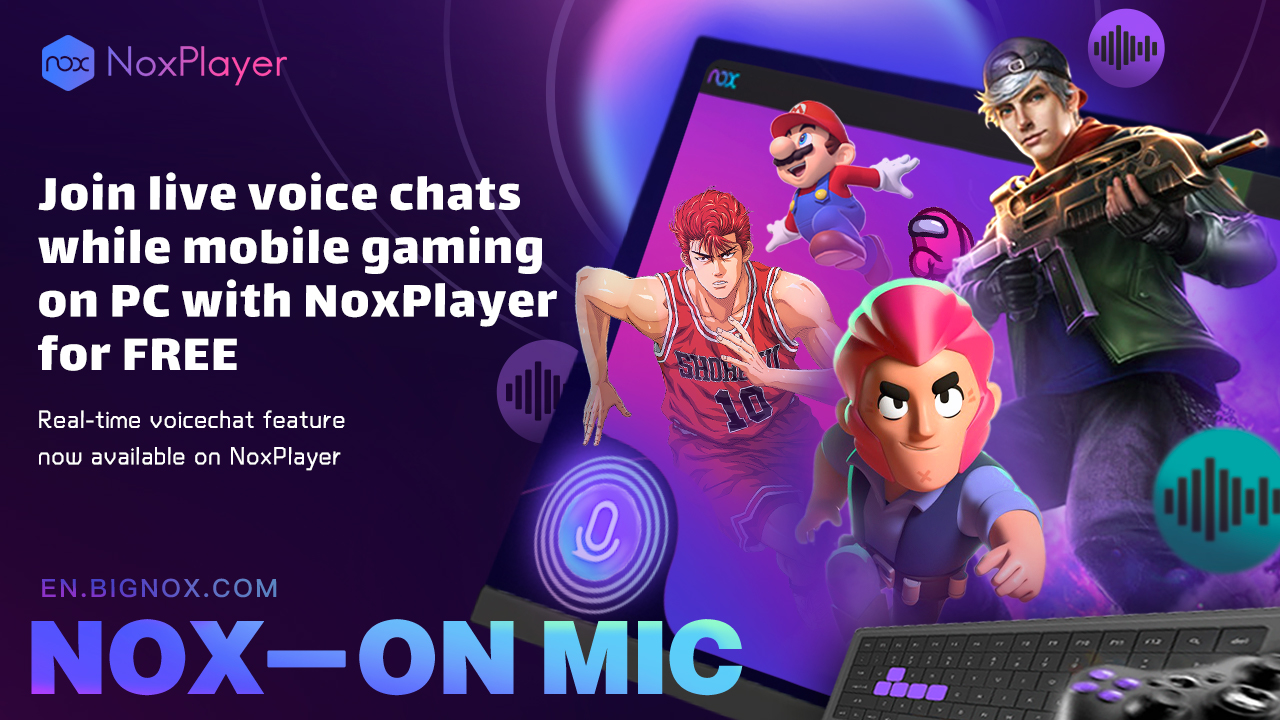 NoxPlayer, the Android emulator loved by over 150M users in more than 150 countries and 20 different languages, has just brought a voice chat feature to its latest version 7.0.2.0. It is announced that this new feature OnMic allows users to voice chat during their mobile gameplay on PC and join public clubs to find teammates in games like Free Fire, PUBG, League of Legends, Among Us, and etc.
What's Included in the New Voice Chat Feature
According to NoxPlayer, this new feature is free for all users to use and everyone logged in to OnMic can create/join a private/public chatroom or game club. You can be a host or a guest on the mic, or you can be the audience listening to the discussion. OnMic enables both private and public chats, which perfectly fits the need for games that involves voice chats. With the new feature, users could:
interact/communicate with friends during team fights in private
find allies in public chatrooms/clubs for tons of mobile games
improve the gaming experience as a whole by finding friends that share a common interest, holding and joining real-time voice chatswith a clear and stable voice transmission.
How to Use the Voice Chat Feature
Users of NoxPlayer are suggested to upgrade to version 7.0.2.0 to use the feature. And to start voice chatting or create game clubs with OnMic, one can follow the steps below or check the detailed guide posted by NoxPlayer here:
download NoxPlayer client and start it after installation
click on the purple OnMic icon on the title bar of NoxPlayer
Nox will open a new window for OnMic. You'll need to log in via Facebook or Gmail to continue using it.
in the upper right corner, click Quick Create to create a free chat room. You can also set a password to make it private.
everyone can access the public rooms shown on their dashboard, or find more channels, simply click Discover Clubs, then you'll be introduced to all the public chat rooms available for games.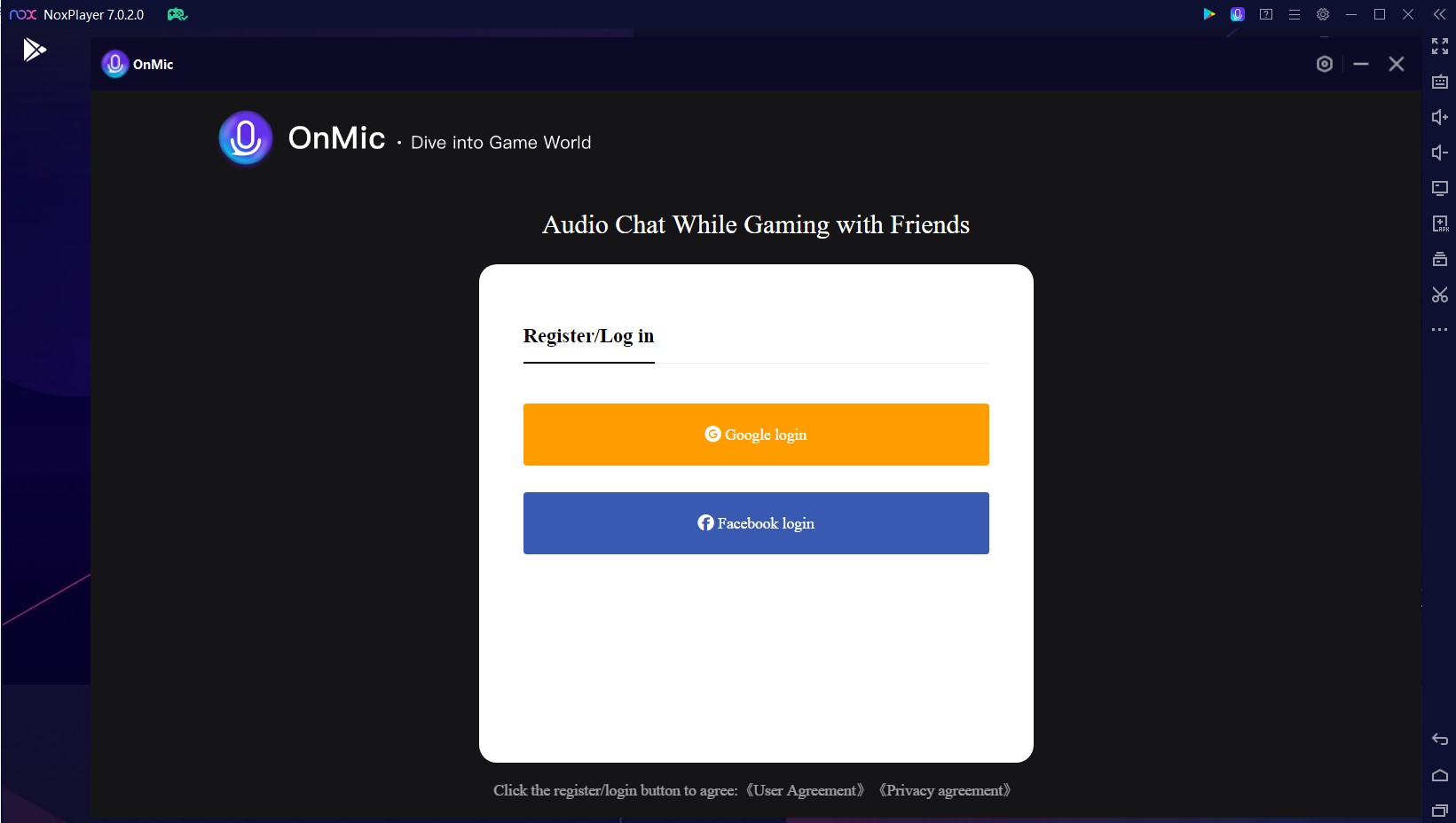 Now users of NoxPlayer can join live voice chats while mobile gaming on PC for free. Users can not only join private voice chats with friends during teamfights but also team up with people with the same interest in public chatrooms/clubs. Besides the new voice chat feature, as always, NoxPlayer promises superior app compatibility with both Windows and Mac systems, allows running games on Android 7/9 systems (32-bit and 64-bit both), and lets users enjoy better performances and improved user experiences even on PCs with lower specifications.
With over 150 million users in more than 150 countries and 20 million different languages, NoxPlayer assures users that it is committed to providing the best digital solution for connecting Android to Windows and Mac, aiding the distribution of Android software.
NoxPlayer Team, Nox Limited