Official release! A new ACG idle cars game will be officially launched on Feb 25!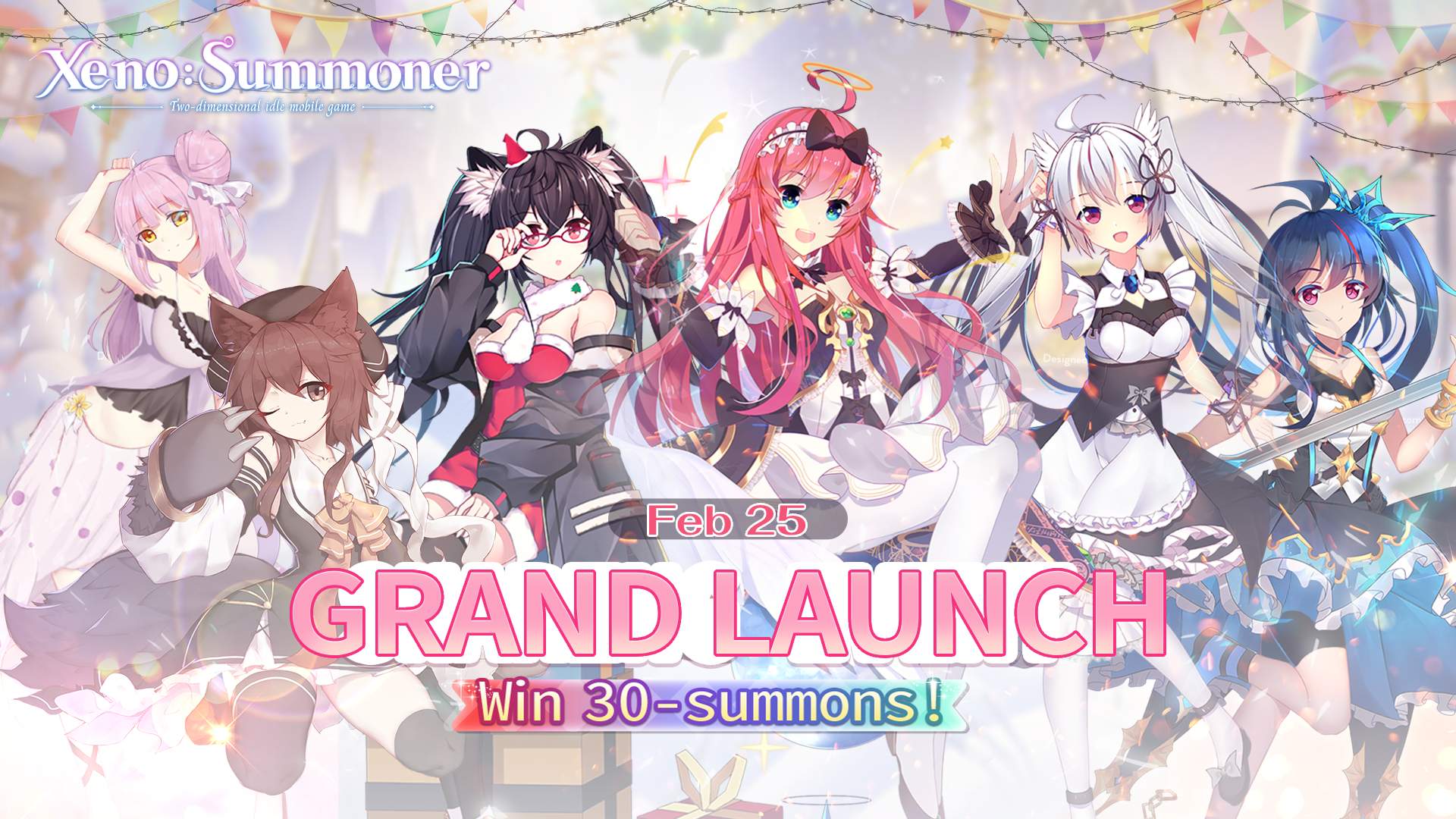 Download NoxPlayer, Play Xeno:Summoner on PC

Inheriting the ACG culture, we will bring you a new way of placing card games.
Xeno:Summoner officially launched on February 25!
The game to foreign adventure as the main line, a number of characters lineup collocation as the core gameplay with unique AFK exploration, combination of farming and pasture management, to bring players a new casual game experience.
In addition, rich and wonderful online events will also come at the same time,
also a large number of blockbuster benefits waiting for you to take.
We sincerely invite you to open the door of dimension together! Xeno: Summoner with high definition and unique gameplay by many players love and attention.
In the game, players can not only experience the amazing adventure of another world,
but also the combat system is a highlight of the game.
A number of cute niang between the lineup collocation, for the game to bring new experience.
Cute girl? Domineering lady? Loli? Beast girl? Original Japanese dubbing can make your adventure more vivid! The sounds you expect will be heard throughout the game.
Take no effort, no money, no boredom, and at the same time feel the colorful adventure of another world.
During the closed beta period(CBT) on Valentine's Day,
the game attracted many players to test experience and received a lot of praise.
There are also a number of well-known ACG YouTubers to test play, leading ACG enthusiasts to experience the different world together.
The gate of the dimensional journey is about to open, pray here with maiden's heart—Lord Summoner from another world, will you be my master? <Xeno:Summoner> officially launched on February 25! I have prepared refreshments, looking forward to your arrival……
Facebook:https://www.facebook.com/XenoSummoner

Reservation Link:https://www.xenosummoner.com/
How to Download and Play Xeno:Summoner on PC
Download and install NoxPlayer on your PC
Complete Google sign-in to access the Play Store
Look for Xeno:Summoner in the search bar and install the game
Click the icon of Xeno:Summoner on your home screen to start the game

Visit our site: en.bignox.com

NoxPlayer is a free Android emulator for playing mobile games on PC and Mac, supporting Android 5, 7, 8, and 9, compatible with Intel, AMD, and Apple processors. You can run NoxPlayer perfectly on commonly-used operating systems like Windows 7, 8, 10, 11, and iOS.