Play Zombie Hive on PC with NoxPlayer
Zombie Hive, a simulation game with the goal to defeat zombies and get through the underground floor as deep as possible, provides auto-combat and auto-rooting mode with players. The simple gameplay and attractive background makes the game popular among people.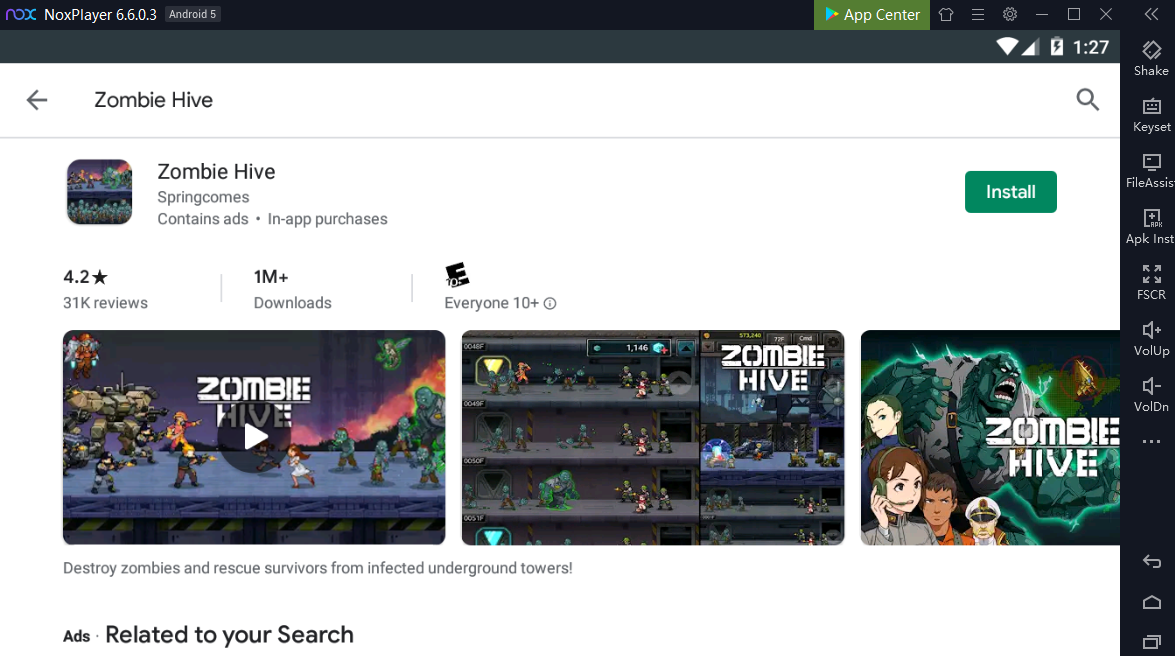 Tips for Playing Zombie Hive on PC with NoxPlayer
1. Players can get supplies from every 5 floors, which will help players upgrade firepower and rescue more survivors.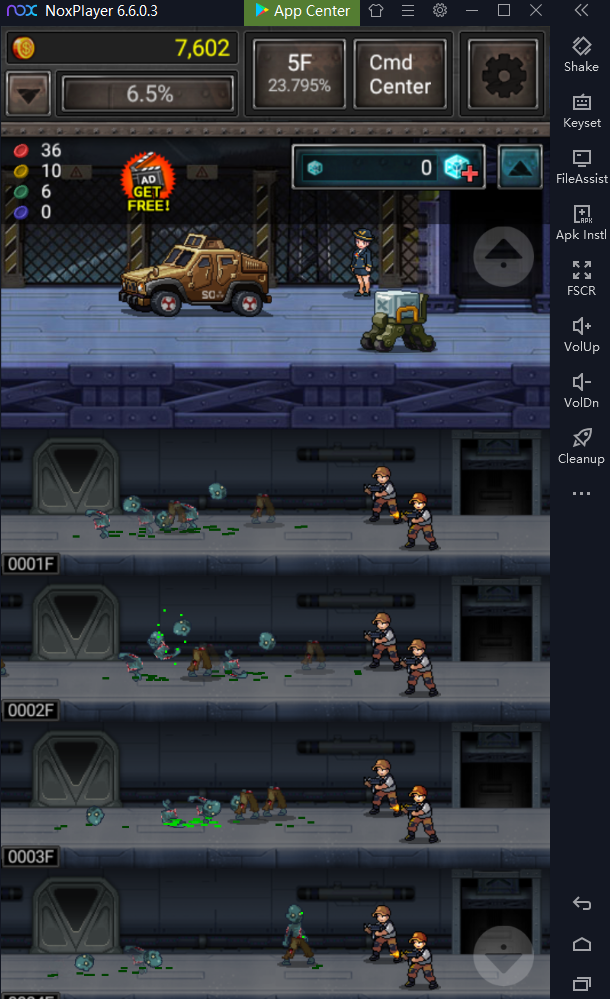 2. When the players hive deeper floors, you can go to the cmd center to get more awards.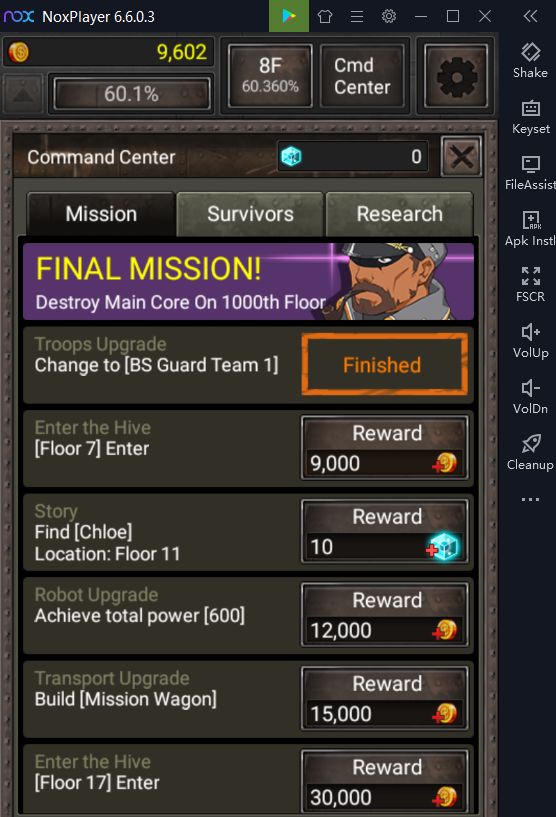 3. Remember to hire a Specialist to break the ability limit.
4. When you defect the zombies on each floor and finish the 100% process, then you can choose to sell the serums.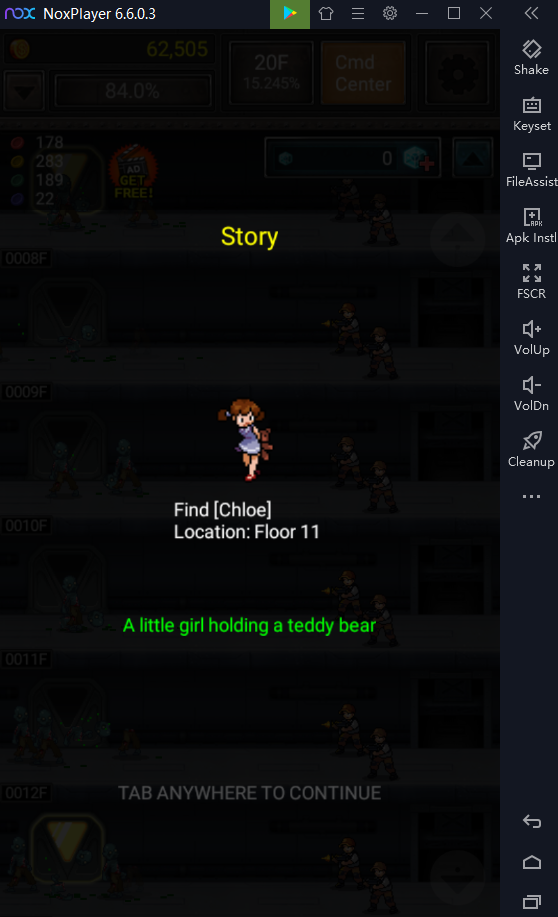 5. What is interesting is that players will also find some mystery characters to explore the story.
How to Download Zombie Hive on PC with NoxPlayer
Download NoxPlayer
Click Tools👉Google play👉Sign-in Google account
Install Zombie Hive on PC