Play The Seven Deadly Sins: Grand Cross on PC with NoxPlayer
The Seven Deadly Sins: Grand Cross is a card-based RPG mobile game based on a popular TV anime named The Seven Deadly Sins. It features iconic characters of the anime and lets players revisit fans' favorite scenes. Fans of the anime series should definitely try this game out!
Skills with the same star rank upgrade to a higher rank when they're next to each other! Feel the thrill of battle with each turn in the dynamic combat system. Combine cards and use them to trigger an "Ultimate Move" to decimate opponents! Create your own strategy by combining the unique skills of The Seven Deadly Sins characters.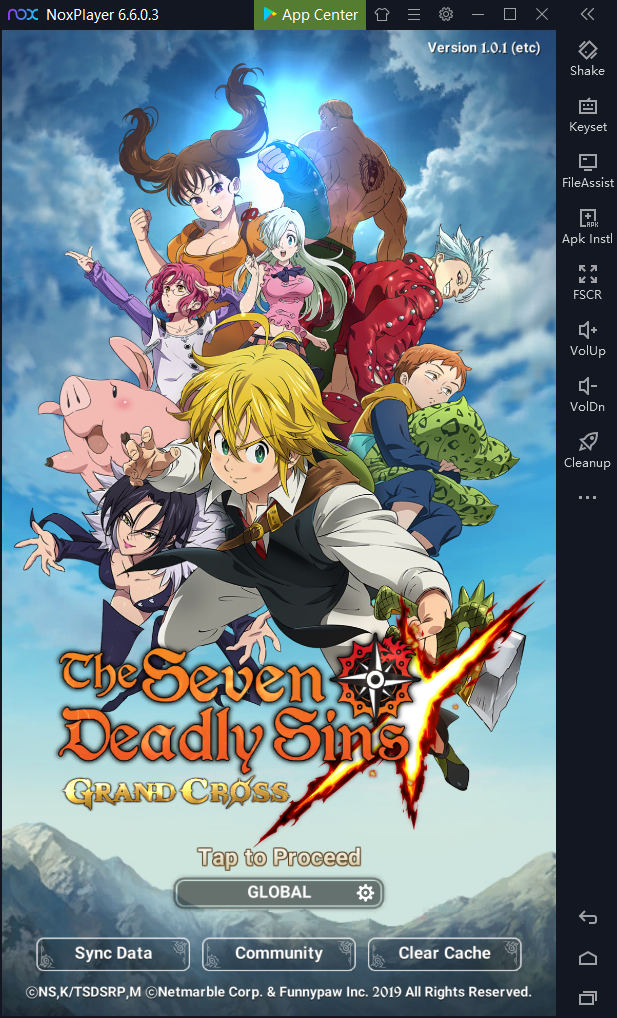 ▶ A brand-new turn-based RPG! A novel approach to combat! A strategic combat system utilizing skill synthesis.
▶ Cooperate with friends to take down a giant demon in Death Match mode, and enjoy exciting and diverse PvP content.
▶ Build your very own team in The Seven Deadly Sins!
▶ The original world recreated in detail – the animated story beautifully reborn!
▶ Characters rendered in AR and various other easter eggs await you!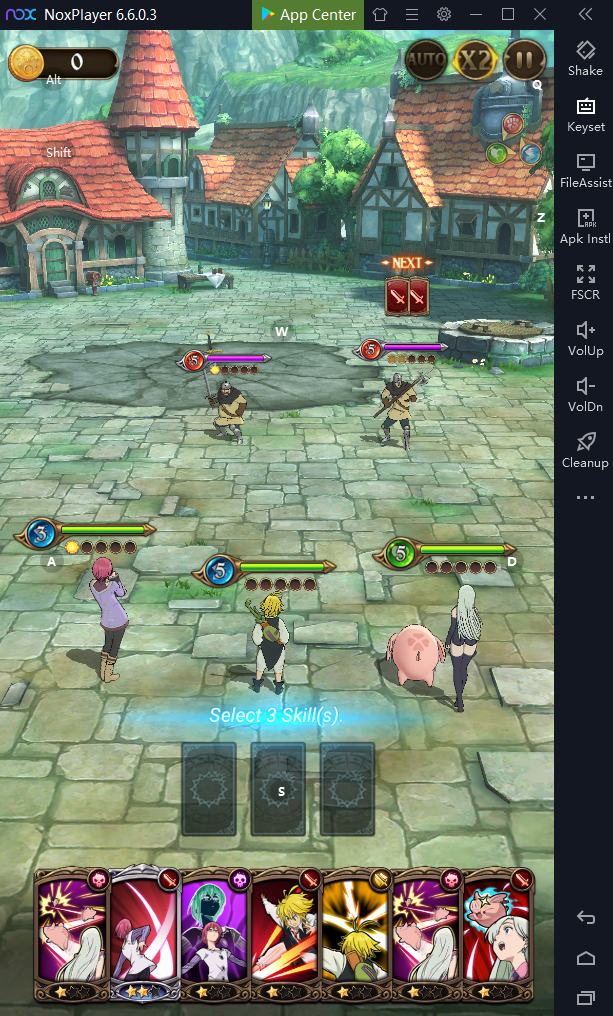 Why Choose NoxPlayer to Play The Seven Deadly Sins: Grand Cross on PC?
The Best Visual Experience with Larger Screen
Playing games on PC will definitely give you a better visual experience. In The Seven Deadly Sins: Grand Cross, many players are addicted to those gorgeous cartoon-style animations, slick visuals and colorful cast of characters. This is also the main reason why the game becomes such popular in a short period in Japan and Korea. With a larger screen, you can have a clearer and more vivid view of your anime characters.
Smoother Control with Keyboard and Mouse
The Seven Deadly Sins: Grand Cross features many unique gameplays including a special story system with different anime characters. As the battle gets fierce, it is hard for you to control your heroes with your mobile devices. Therefore, if you play The Seven Deadly Sins: Grand Cross on PC with NoxPlayer, the touch screen will be replaced by the keyboard and mouse, which makes the control more flexible for your precise strike.
Setting key mapping is not difficult. Head over to the keyboard mapping setting on the right setting menu of NoxPlayer firstly. After that, you just need to drag the command icon from the display panel to the corresponding position and assign a key for it. If you still feel upset about the complicated key settings, now we have provided you with a detailed tutorial about keyboard mapping on NoxPlayer. You can check this article here: NoxPlayer keyboard control settings
No worries about low battery
There is no doubt that you need to cost lots of time and energy to develop your characters. Therefore, choosing to play The Seven Deadly Sins: Grand Cross on PC with NoxPlayer must be a good way to ease the burden of your mobile devices, and you don't need to worry about the battery life of your phone anymore.
To play it on your PC, just install NoxPlayer Android Emulator on your computer, sign in to your Google account, then search and install The Seven Deadly Sins: Grand Cross from the built-in Google Play Store or the App Center.
You can also download the apk file from Uptodown, and just drag and drop the file in NoxPlayer; it will be installed automatically. Or use a special version of NoxPlayer, which includes the Uptodown app. From there you can download and install any apk file just with a few clicks and then you can enjoy!