Download and Play MARVEL Duel on PC with NoxPlayer
MARVEL Duel is a popular fast-paced strategy card based on the MARVEL universe. MARVEL Duel is developed by Netease that also develop Murderous Pursuits and Dead by Daylight. In MARVEL Duel, a mysterious evil force has altered the most iconic events of Marvel history. You have to restore the universe by summoning your favorite characters and outsmarting your opponents with effective strategies! Assemble your deck, save the universe!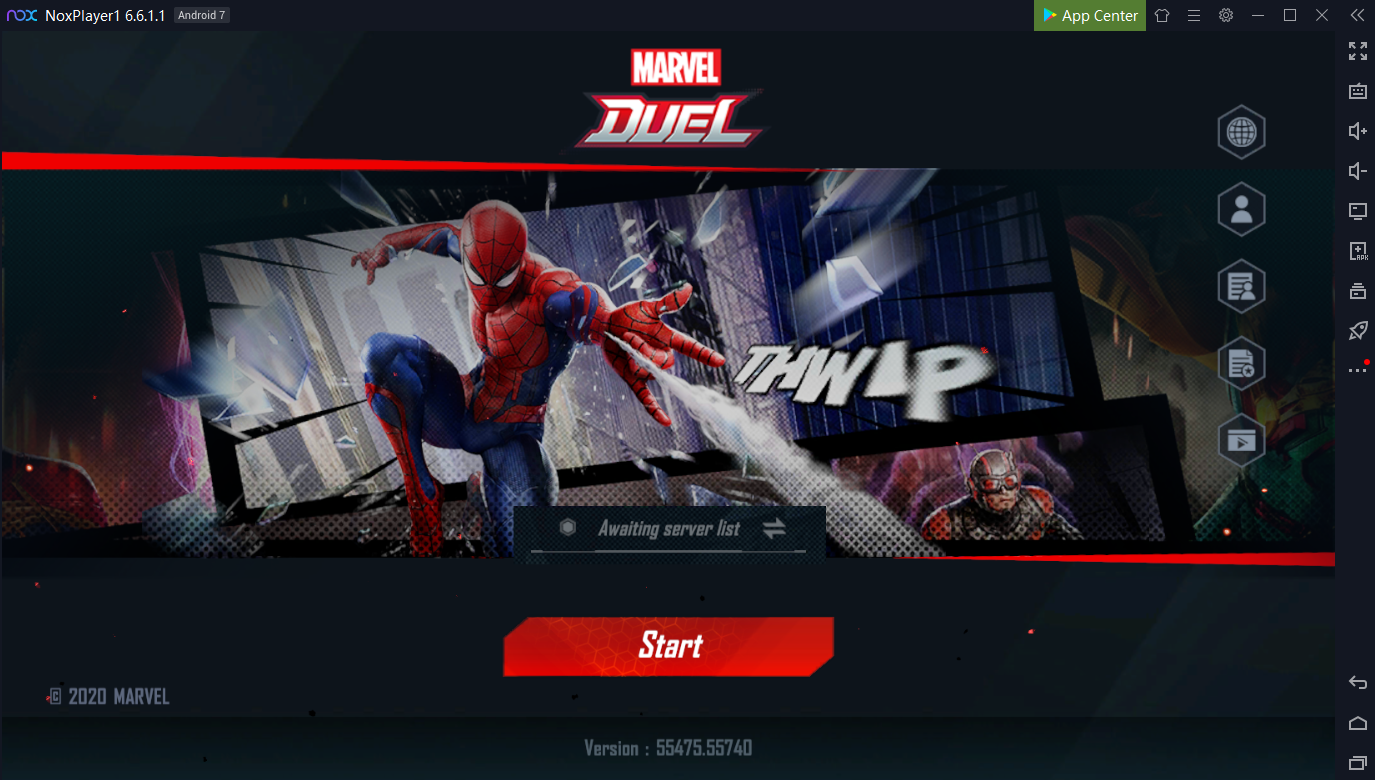 Game Features
Exciting 3D Multiplayer Combat
Engage in epic combat any time, any place! Witness your favorite Super Heroes and Super Villains unleashing their ultimate power through cinematic visual effects!
Battle in All-New Marvel Adventures
Familiar characters, unexpected story! Relive well-known events such as Civil War, Infinity War, and more, but with unexpected plots and twists! Bring your deck along to save the entire Marvel universe.
Collect Iconic Super Heroes and Villains
One of the largest rosters of Marvel characters in a mobile game ever! More than 150 characters are available for collection and upgrade. All types of Iron Man Armors, Spider-Men from different universes, and a multitude of brave Asgardian warriors… Gather them all!
Customize Your Own Deck
Play your way with decks of your creation! Have Thor fight alongside Loki, or have Iron Man team up with Thanos! Without limitations, the possibilities are endless!
Deep Strategy with Stunning Game Visuals
Dive into the world of Super Heroes! Enjoy the immersive Marvel experience with CG-ready models and striking in-game graphics.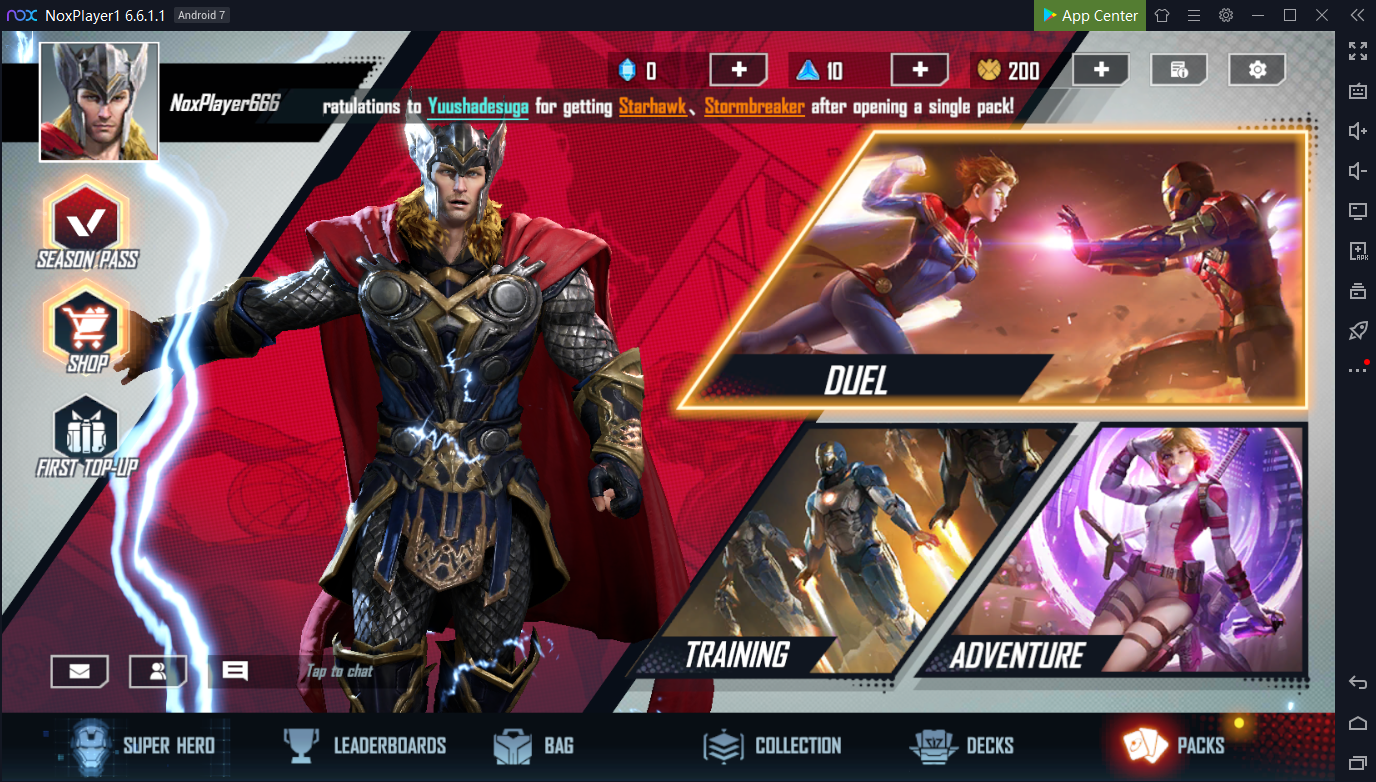 Why Choose NoxPlayer to Play MARVEL Duel on PC
The Best Visual Experience with Larger Screen
Playing games on PC will definitely give you a better visual experience. In MARVEL Duel, many players are addicted to the classic characters from the Marvel universe and the special battle system. This is also the main reason why the game becomes such popular in a short period. With a larger screen, you can have a clearer and more vivid view of the dual.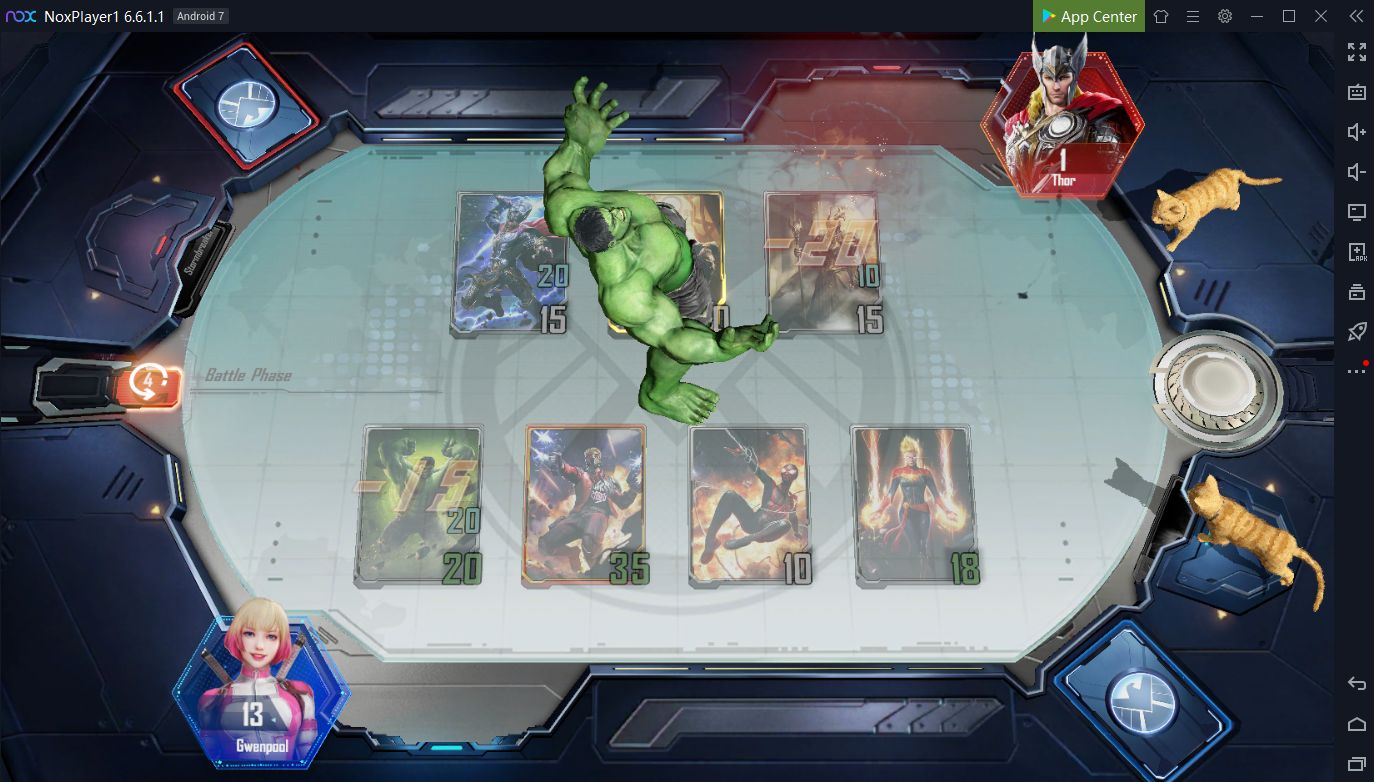 No worries about low battery
There is no doubt that you need to cost lots of time and energy to develop your strategy and build a perfect deck. Therefore, choosing to play MARVEL Duel on PC with NoxPlayer must be a good way to ease the burden of your mobile devices, and you don't need to worry about the battery life of your phone anymore.
Download NoxPlayer at our official website: www.bignox.com
Search for MARVEL Duel with the search bar or with the built-in App Center
Download MARVEL Duel to your computer and start to play