Download and Play War of The Vision FFBE on PC with NoxPlayer
War of The Vision FFBE is the latest work of the FINAL FANTASY BRAVE EXVIUS series. This simulation game is based on the classic FINAL FANTASY BRAVE EXVIUS universe and developed by SQUARE ENIX. The characters from past FINAL FANTASY titles will also be included.
Experience the stories of each kingdom and its warriors on the continent of Ardra by exploring Story Quests, World Quests, Event Quests, and more. Cooperate with other players to progress in Multiplayer Quests, or compete online via Duel.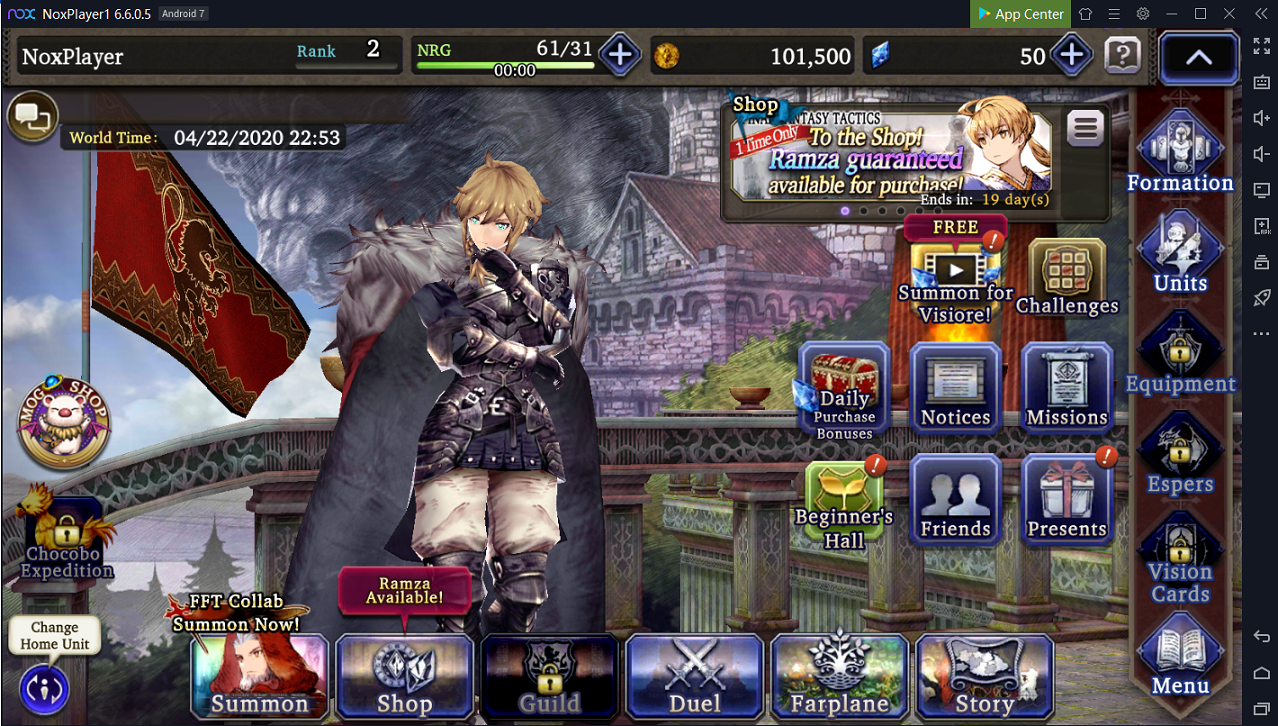 The pinnacle of tactical battles, presented in 3D terrains with various elevations. Players can fight for victory by employing unique strategies for each battle. Besides, the Auto-battle function can help players to increase the speed of battles, allowing beginners to play with ease. Similar to previous FINAL FANTASY titles, characters can make a difference between victory and defeat with special moves called Limit Bursts that feature impressive displays and powerful attacks!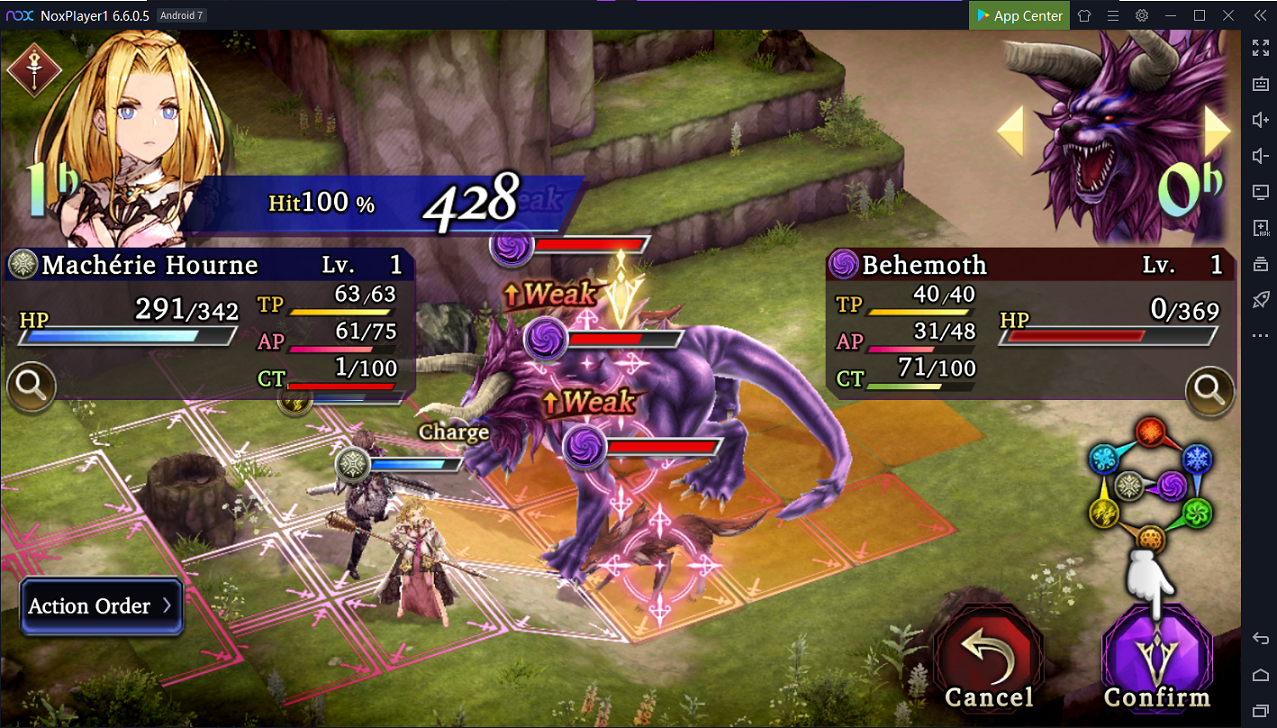 Players can acquire new jobs by raising units with the Job System. In addition, each unit has an Element that can be utilized against enemies to deal increased damage. Make good use of the Job System and Elements to gain the advantage in battle.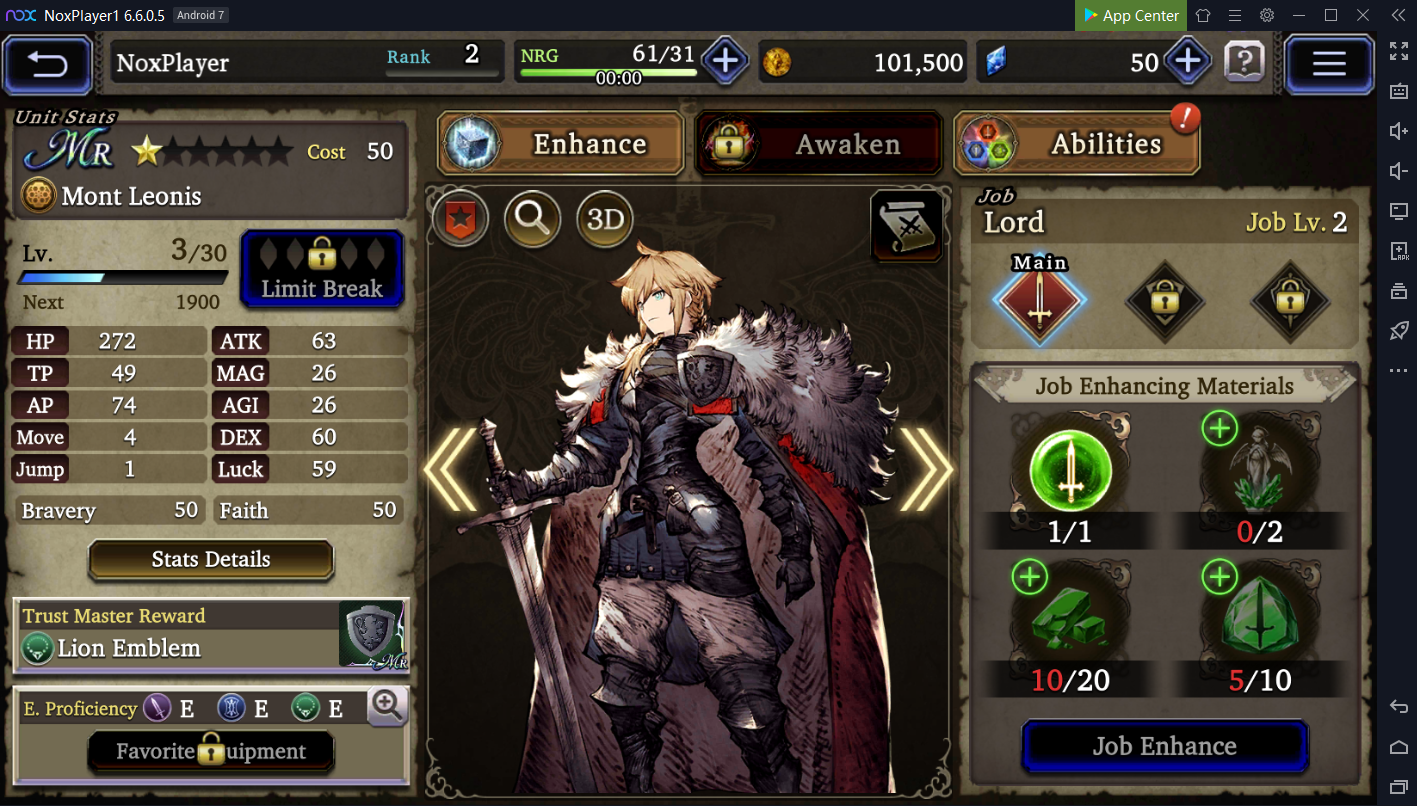 In addition to Story Quests where you can enjoy the main tale of War of the Visions, you can enjoy more than 200 unique quests within World Quests and Event Quests, where various materials can be acquired.
Why Choose NoxPlayer to Play War of The Vision FFBE?
The Best Visual Experience with Larger Screen
Playing games on PC will definitely give you a better visual experience. In War of The Vision FFBE, many players are addicted to those 3D characters who are the main characters from the FINAL FANTASY BRAVE EXVIUS series. This is also the main reason why the game becomes such popular in a short period. With a larger screen, you can have a clearer and more vivid view of your characters.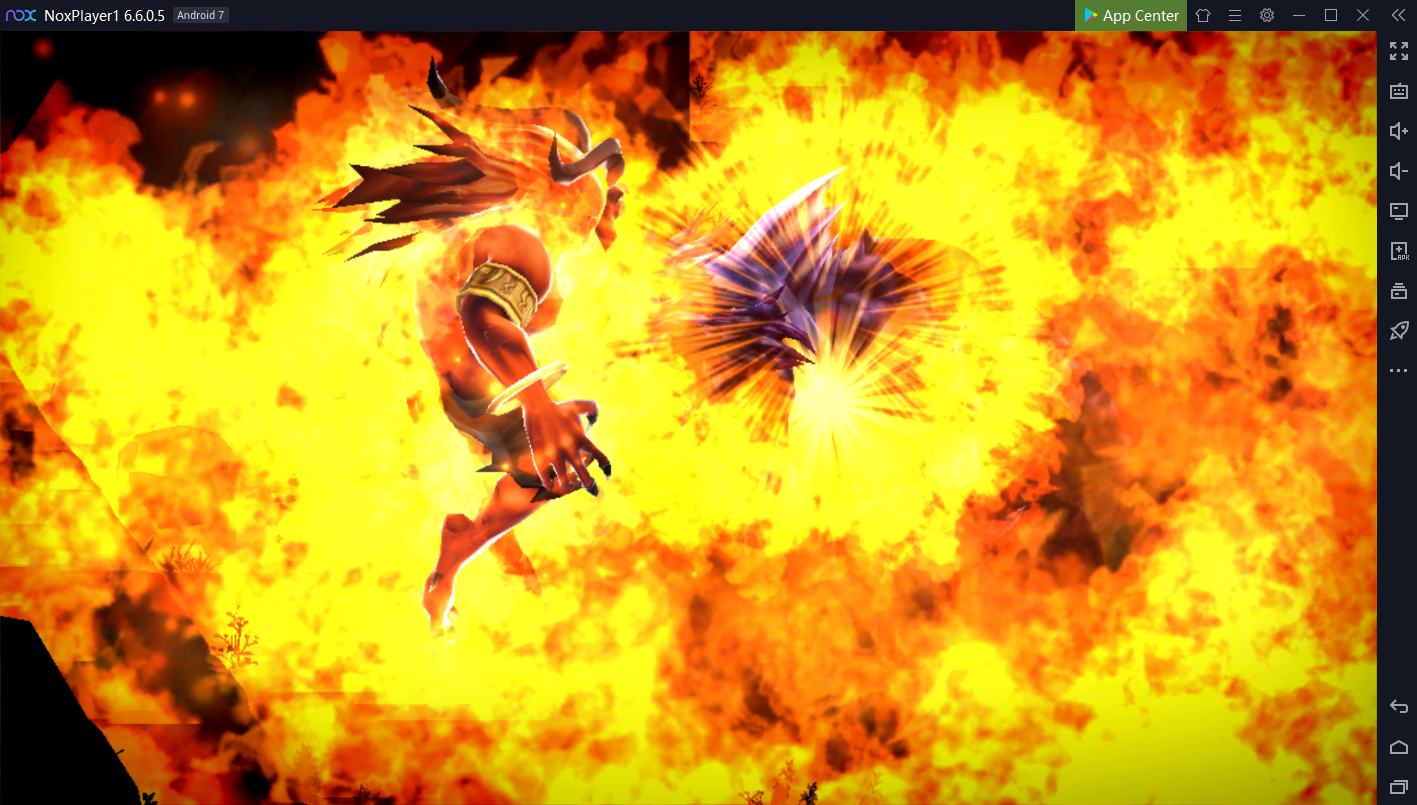 Smoother Control with Keyboard and Mouse
War of The Vision FFBE features many unique gameplays including a special battle system with various characters. As the battle gets fierce, it is hard for you to control your characters with your mobile devices. Therefore, if you play War of The Vision FFBE on PC with NoxPlayer, the touch screen will be replaced by the keyboard and mouse, which makes the control more convenient for your precise strike.
Setting key mapping is not difficult. Head over to the keyboard mapping setting on the right setting menu of NoxPlayer firstly. After that, you just need to drag the command icon from the display panel to the corresponding position and assign a key for it. If you still feel upset about the complicated key settings, now we have provided you with a detailed tutorial about keyboard mapping on NoxPlayer. You can check this article here: NoxPlayer keyboard control settings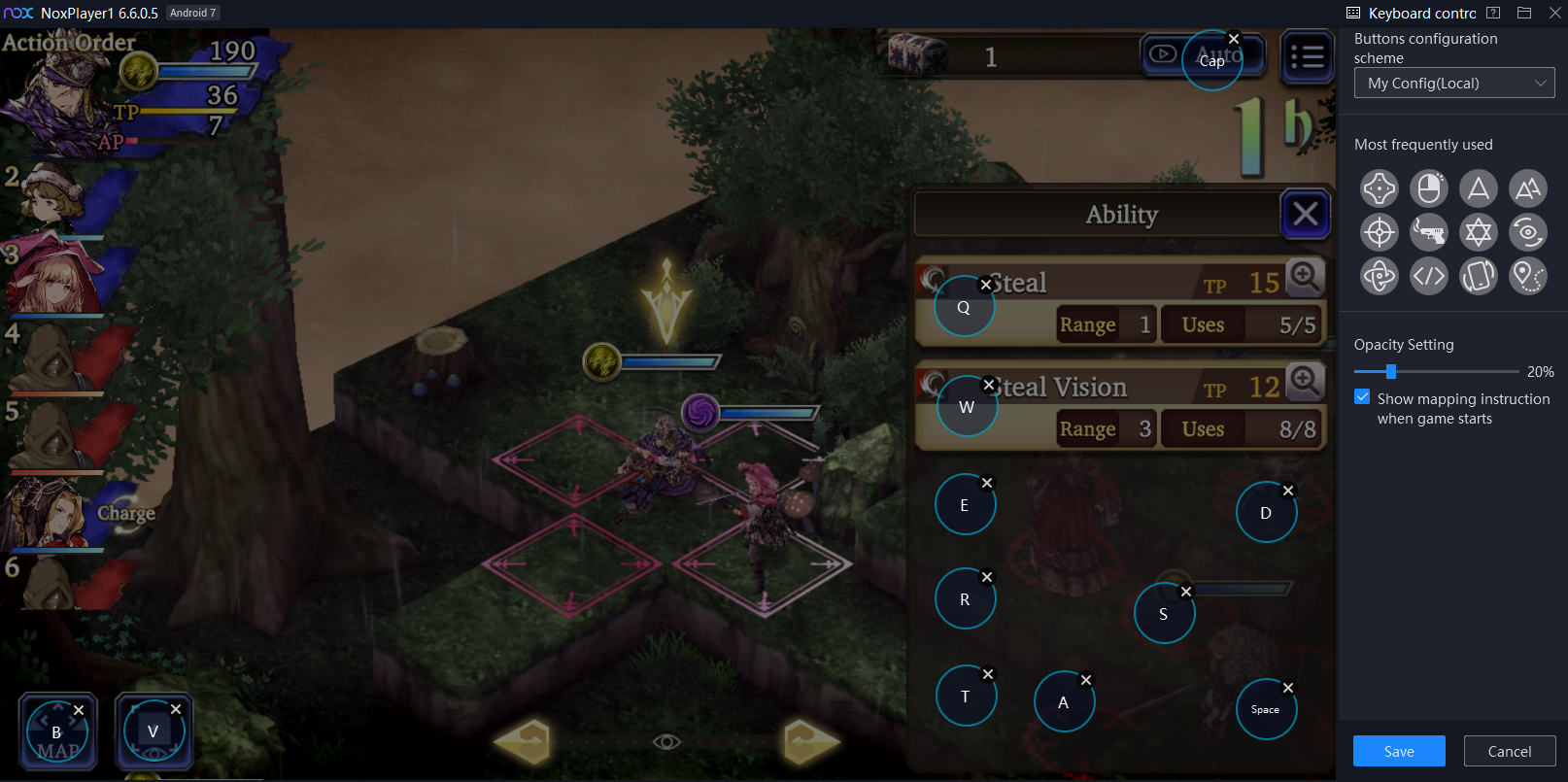 No worries about low battery
There is no doubt that you need to cost lots of time and energy to consider your strategy and adjust the formation. Therefore, choosing to play War of The Vision FFBE on PC with NoxPlayer must be a good way to ease the burden of your mobile devices, and you don't need to worry about the battery life of your phone anymore.
To play it on your PC, just install NoxPlayer Android Emulator on your computer, sign in to your Google account, then search and install War of The Vision FFBE from the built-in Google Play Store or the App Center.