Download Black Desert Mobile on PC with NoxPlayer
Black Desert, as an MMORPG, was widely acclaimed in 2015 when it first landed on Microsoft Windows. This open-world game with high fidelity 3D graphics gains high popularity in users all over the world. and players has been awaiting the mobile version-Black Desert Mobile for a long time. and NoxPlayer is paving the way for players to get a better gaming experience with an Android emulator.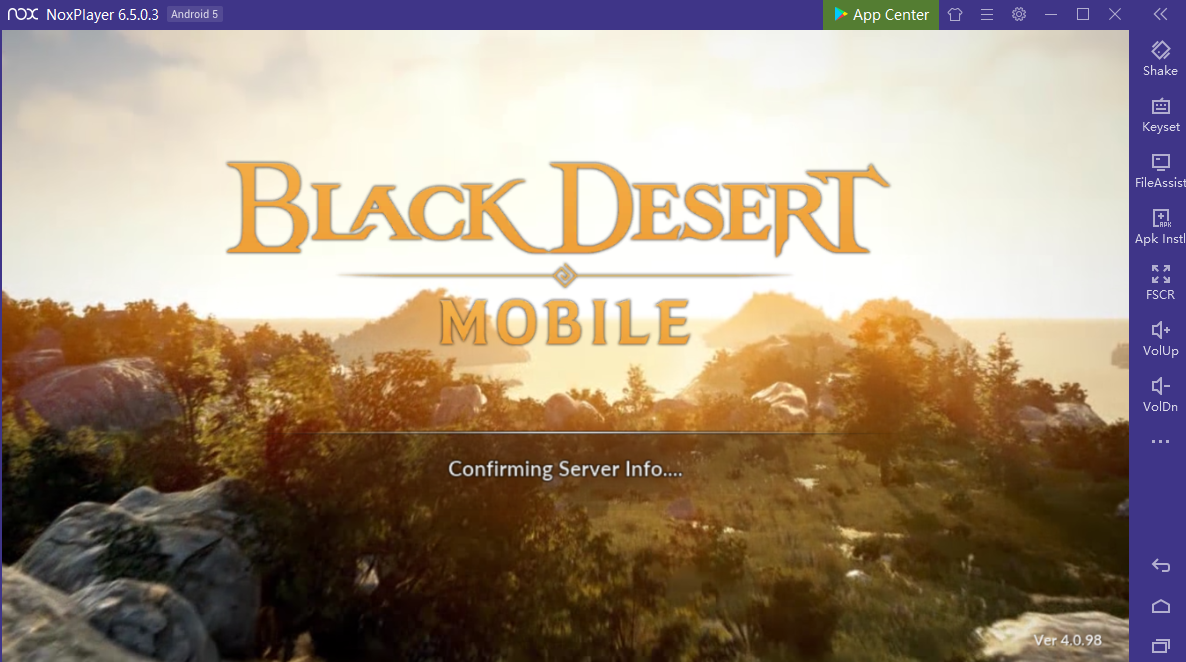 By far, the game publisher Pearl Abyss has put up Black Desert Mobile for pre-register on the Google Play and App Store with an expected release date of December 12, 2019 (subject to timezone difference), including new gameplay features and support for 9 languages.
In order to preview the game, the soft launch on October 24 was available to Android players in 7 countries including Canada, Chile, Sweden, Malaysia, Turkey, Ireland and Australia, which has driven more than 3 million game pre-registrations.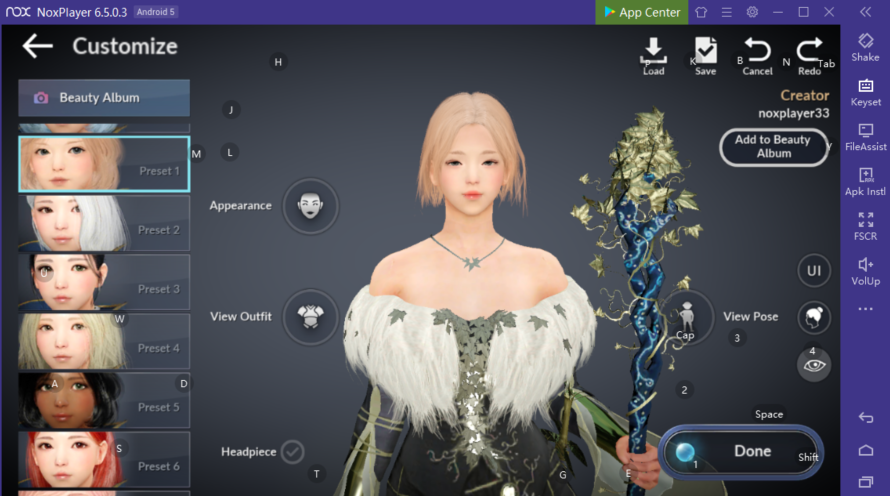 Black Desert Mobile creates a fantasy world and permits players to experience the amazing adventure and customize every detail of your character. With NoxPlayer, the keyboard can be controlled, and your adventures are made easier with your keyboard and mouse.
Game Fetures of Black Desert Mobile
■ Fast-Paced Action
■ The Best Graphics on Mobile
■ Exceptionally Elaborate Customization
With high fidelity graphics, fast-paced action, and elaborate customization, Black Desert Mobile will bring players to uncover the hidden secrets of the Ancients and the Black Spirit.
Play Black Desert Mobile on PC with NoxPlayer
With three simple steps, players can get a better experience:
1. install NoxPlayer Android Emulator on PC
2. sign in to Google account
3. search from the built-in Google Play Store or the App Center and install the game.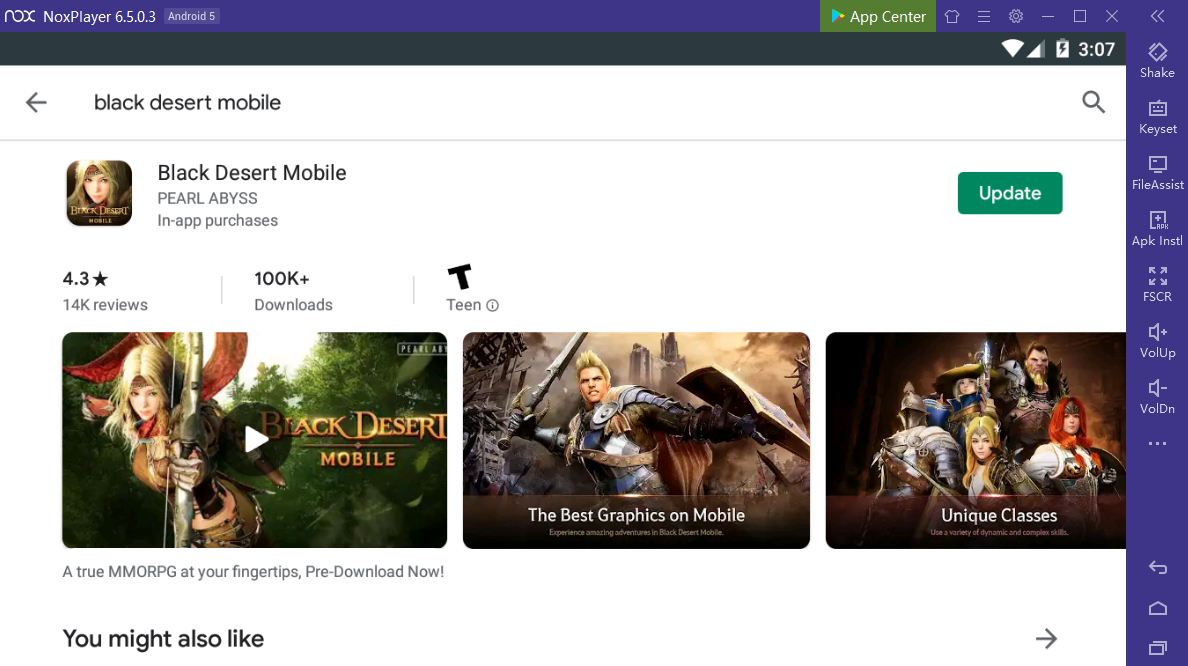 Notification: Black Desert Mobile only supports the Andriod 5 version and above. If you use Andriod 4, please open the multi-instance to add an emulator. The system's default preference is Android 5.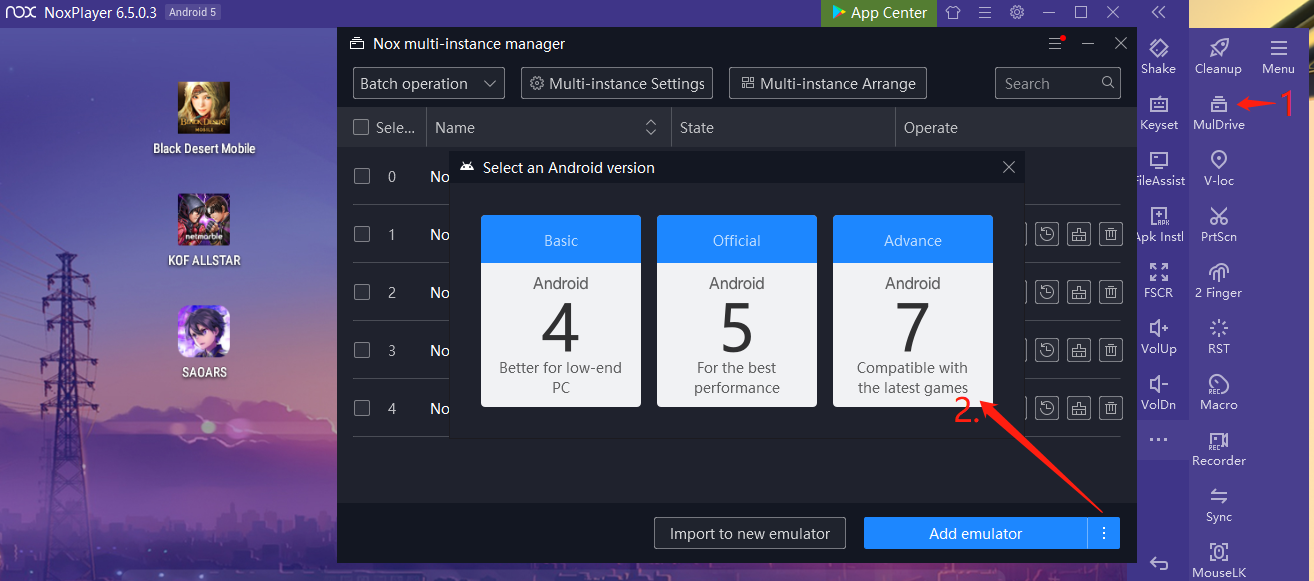 The Benefits of Playing Black Desert Mobile with NoxPlayer
You can open multiple instances on NoxPlayer, which means it will replicate your operation and location on NoxPlayer Android emulator. For instance, you can open two NoxPlayer emulator at the same time, and all your operation on your first emulator will also appear on the second emulator, which called synchronization. and If you combat a boss on your emulator, all your multiple emulator will perform your actions. It sounds amazing, right?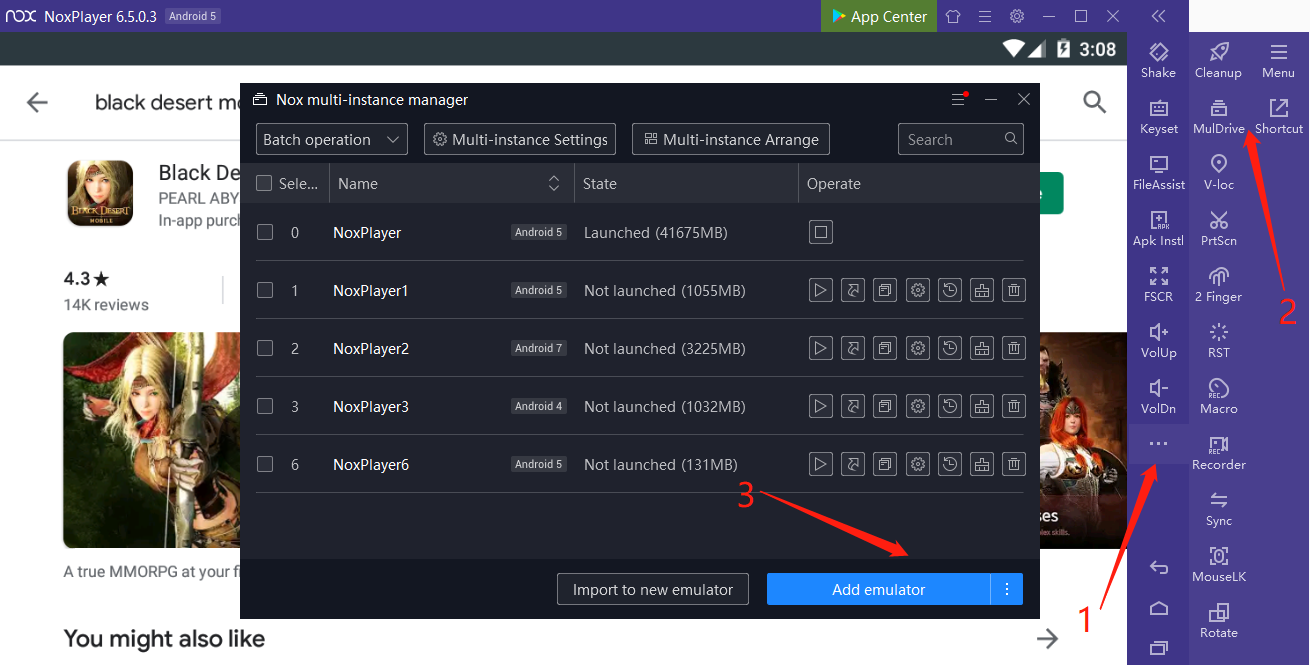 Use keyboard mapping to unleash your skills, and use the mouse to switch the vision.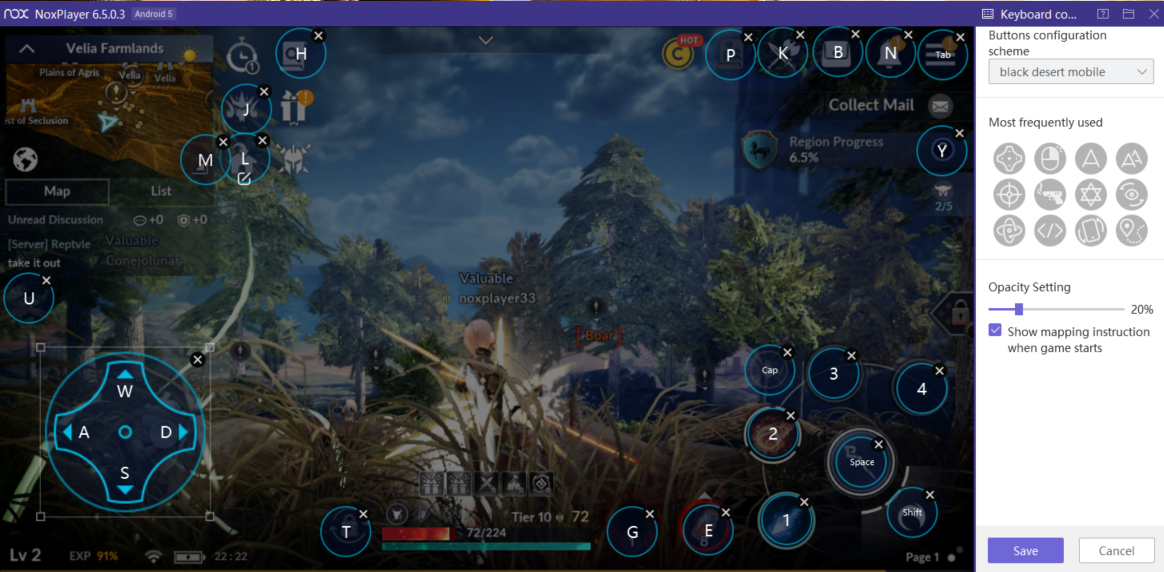 In addition, you don't worry about the damage caused by overheating and enjoy the game no matter how long as you want when you use an Android emulator.
More information, please click:https://www.bignox.com/.