Join the Christmas Activity of NoxPlayer and Win Google Play Cards!
Dear Noxers! Join the Christmas Activity with NoxPlayer now!!
We will give 💜Amazon Gift Card💜 to people randomly!!
🎯How to participate🎯
1.Open NoxPlayer and Run Azur lane or any other games
2. Leave a game screenshot for finding Christmas elements in your game like changing Christmas Skin of Azur lane on the comments of our official Facebook or Twitter.
(For privacy and safety, you don't need to show your game ID in the screenshot)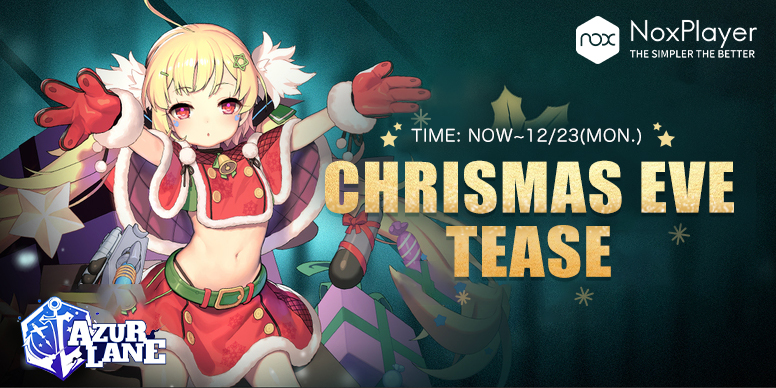 Note💝:
3.⚠ people who share the post has more chances to win the awards
4.⚠People who don't use NoxPlayer before can download NoxPlayer first and use NoxPlayer to play the game. Download link:https://www.bignox.com/
– The final interpretation of this event is owned by NoxPlayer