NoxPlayer New Function-Nox Points Mall
From the version-V7.0.0.9006 to the above version, NoxPlayer adds a new function within the emulator-Nox Points Mall. Users can log-in with their Google account and complete the task like a game trial to unlock free rewards like Amazon e-gift cards!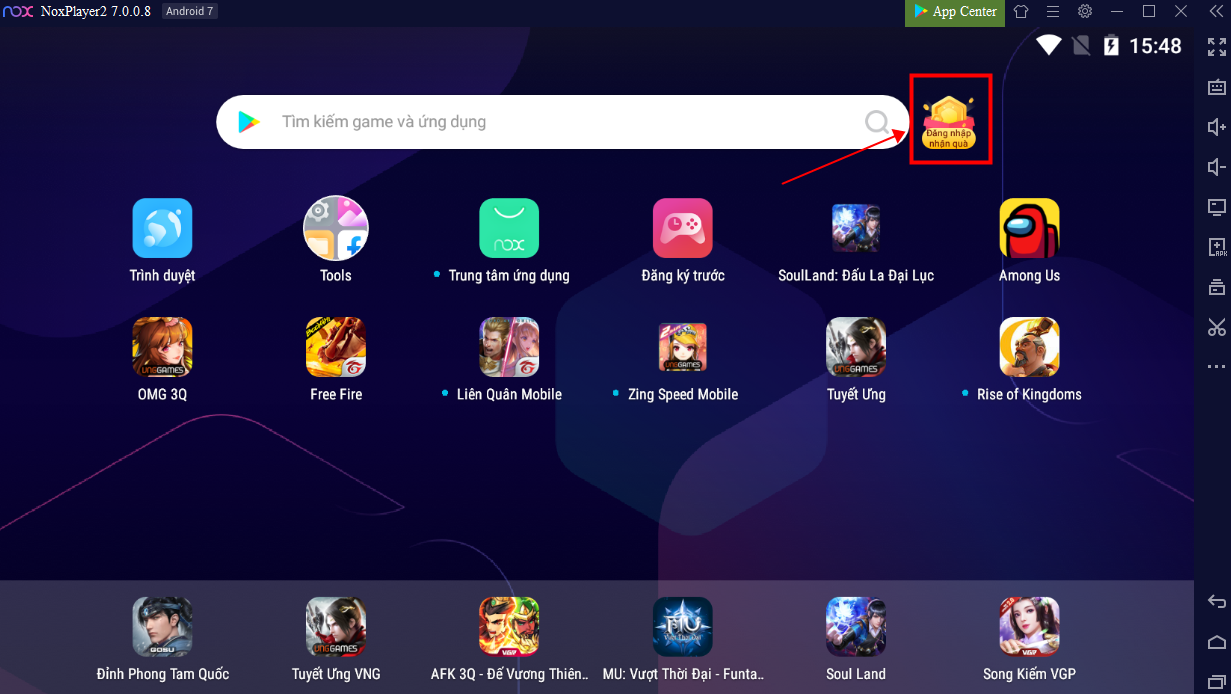 Note:
1. The function is available to users from the United States.
2. The function is only available to the version-V7.0.0.9006 and above.
Click here
to check your version.
How to use the Nox Points Mall
1. Log-in with your Google account and complete the information
Complete all the information in your personal profile and you will get 15 Nox Points.
2. Daily check-in
Log in and sign in every day, then you can get 5 Nox Points. and you can get 10 extra Nox Points after signing in for 7 consecutive days.

3. Online Time
Log in every day and use the emulator for more than 30 minutes to get 5 Nox Points.
4. Game Trial
Receive the designated trial task, and try to play the game for more than 15 minutes after installation, and you will get 20 Nox Points. Each account once a day.
More interesting tasks are on the way, so stay tuned…
Earn EXP (Experience)
Experience can be accumulated through completing quests such as completing the profile, online duration, and game trial. You can level up after reaching a certain experience value. And the different levels correspond to different Tiers of Membership.
How Nox Points Works
"Nox Points" is the point unit in the NoxPlayer's membership system; after logging in as a NoxPlayer member, you can obtain Nox Points through various ways like checking-in and completing the information, and using Nox Points to redeem gifts. Nox Points start to accumulate after logging in as a member of NoxPlayer. The validity period of each Nox Points is 1 year (365 days), and the effective time is calculated based on the time of the day.
Know the Level and Tier
Apprentice
Intern Honey-brewer
Junior Honey-brewer
Senior Honey-brewer
Master Honey-brewer
Bronze Honey-brewer
Sliver Honey-brewer
Gold Honey-brewer
Diamond Honey-brewer
Star Honey-brewer