Play Arena of Valor on PC with NoxPlayer
Experience Arena of Valor, an epic 5v5 multiplayer online battle arena (MOBA) designed by Tencent Games.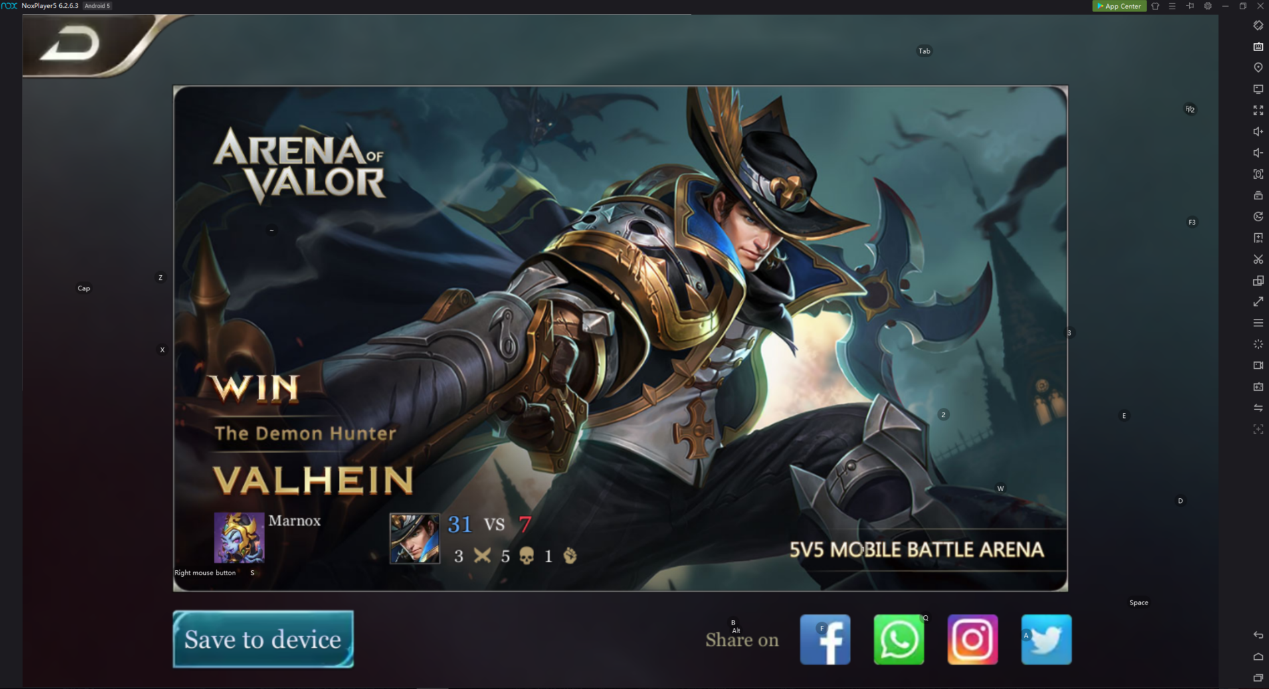 MOBA has always been a genre that attracts the majority of gamers around the world. And Arena Of Valor right from the launch and to the present time never disappoints with excellent gameplay and outstanding graphics
In This game, you Create a team of five heroes and battle other teams online in an enormous closed 3D arena. Your objective: destroy the other team's Nucleus before they destroy yours. Destroy their defensive towers and fight their heroes to reach the nucleus!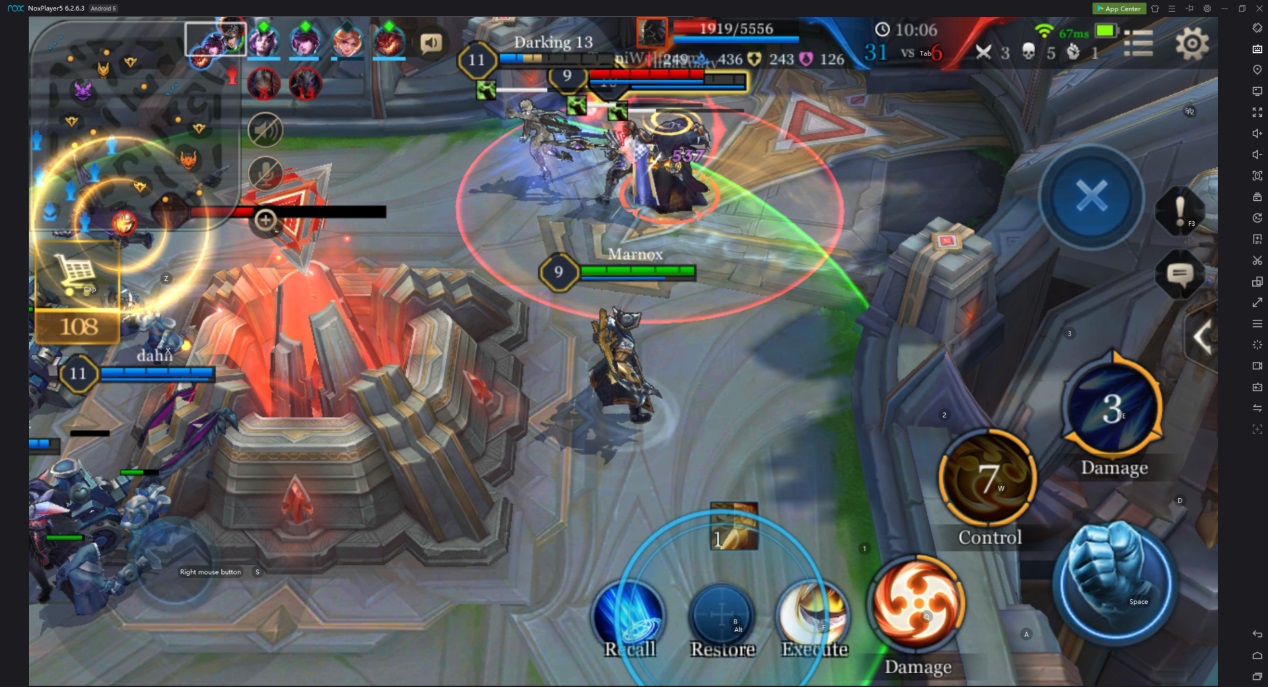 You can choose from a roster of over 50 heroes to build a perfect and balanced team, Starting off with the typical characters of this kind of game, such as fairies, warriors, ninjas, wizards, and then surprisingly DC Comics favorite characters like Batman, Superman, Flash, Wonder Women or The Joker. Each one with its own role, power and ability.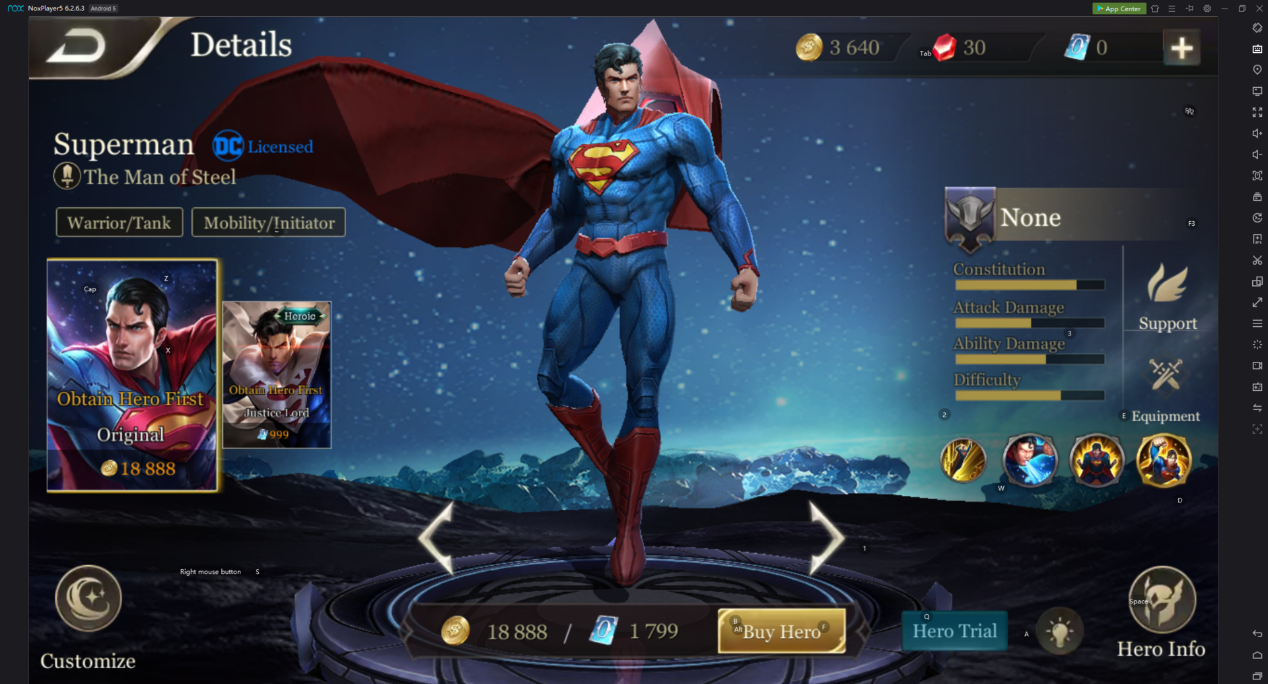 Tips and tricks
1. Start with one or two heroes
The reason you want to focus on one to two different characters is this increases how fast you will master the heroes of choice, and it helps you work on being good at the game. You don't' want to get stuck learning mechanics, and abilities, and builds for different heroes! You could learn 1 or 2, and play the game non-stop, and gain a better understanding of how to play it as a whole. In this case Valhein, the hero you start out with in tutorial is the best suited for beginners.
2. Teamwork
This is a MOBA game, you are playing with other real players. If you want to increase your chances of winning the game, try to follow up players that seem to be doing good and make sure you help out others teammates in other areas of the map.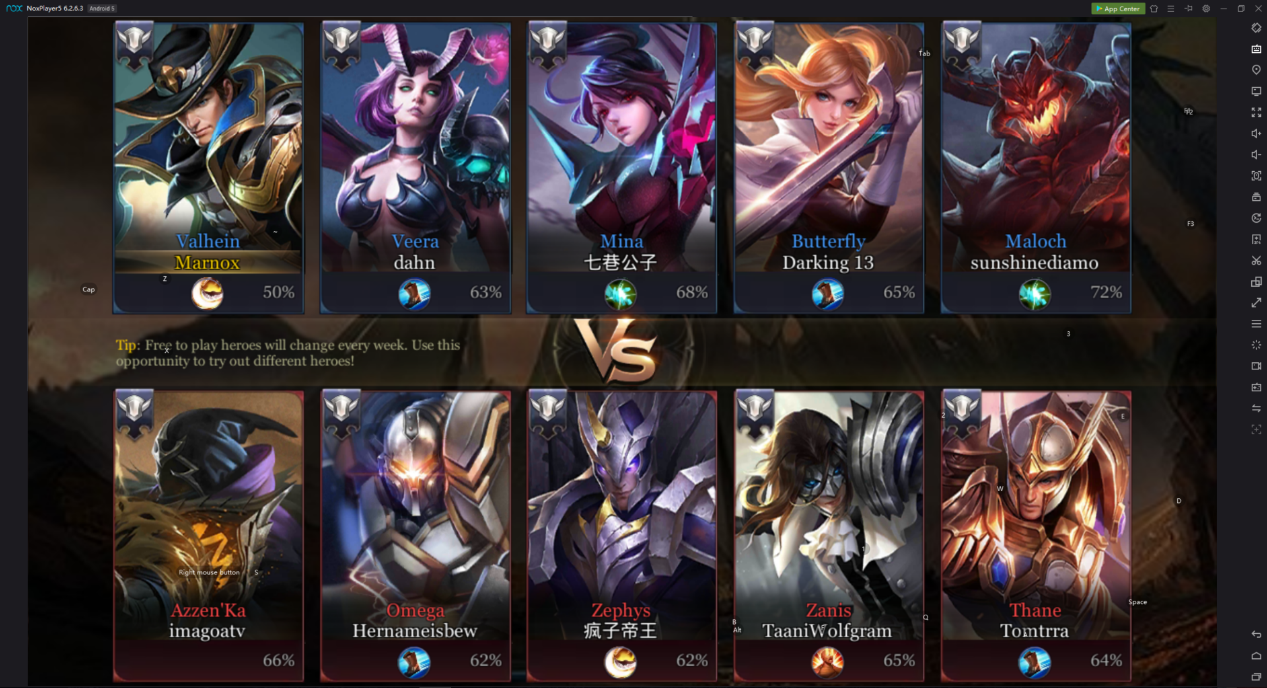 3. Make use of the jungle
Around the three battle lanes is the jungle, which is crawling with monsters. Anyone can take on these beasts, and there are very good reasons to do so.
Defeating monsters in the jungle earns gold for your team, which is used to purchase upgrades in the arena. Many of the monsters also grant special buffs and bonuses when defeated.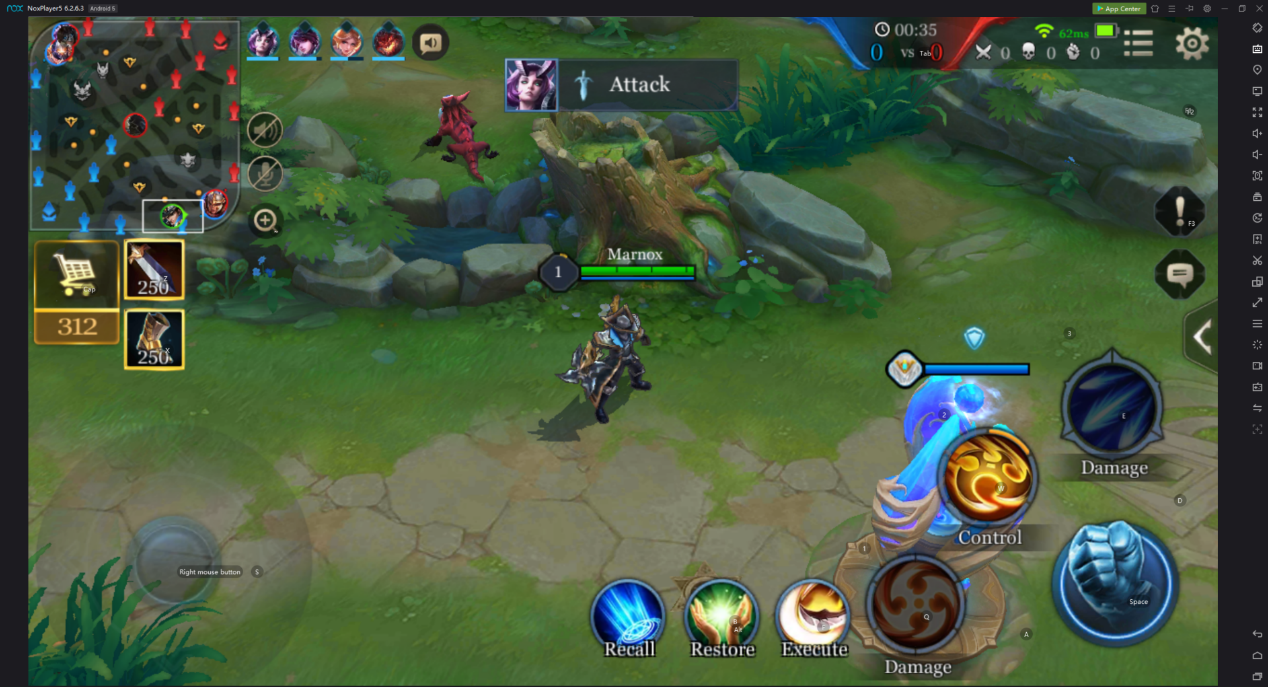 4. Gear up
Upgrading gear with gold earned during a match is one of the best ways to become more powerful, it's a good idea to routinely purchase new equipment as soon as possible.
5. The arcana
Arcana are boosts that increase various stats of your heroes like attack power, armor, and magic damage. Adding Arcana that complement your play style can be of great benefit.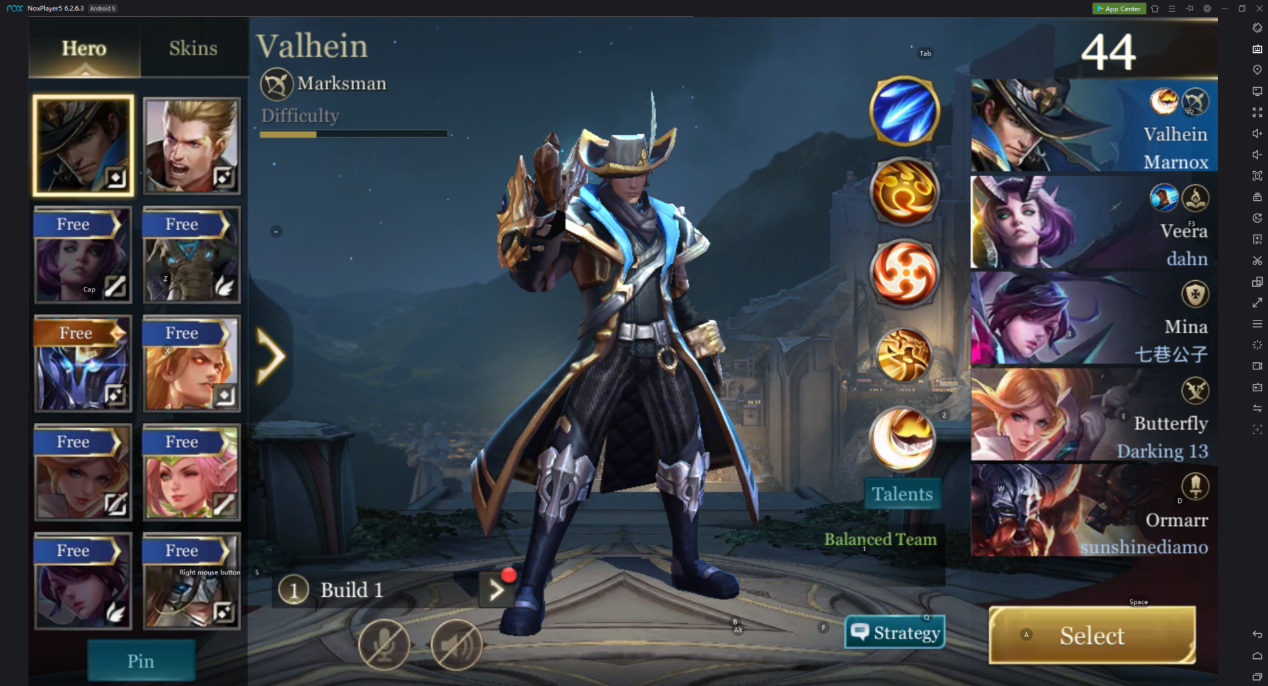 6. Play on PC with NoxPlayer
One unique advantage you can count on is to play Arena of Valor on PC with NoxPlayer. AoV is fully optimized in NoxPlayer so once you have installed the game in the emulator, you don't have to go through the process of bidding keystrokes. It's all already preset and will load automatically for you for the best experience possible.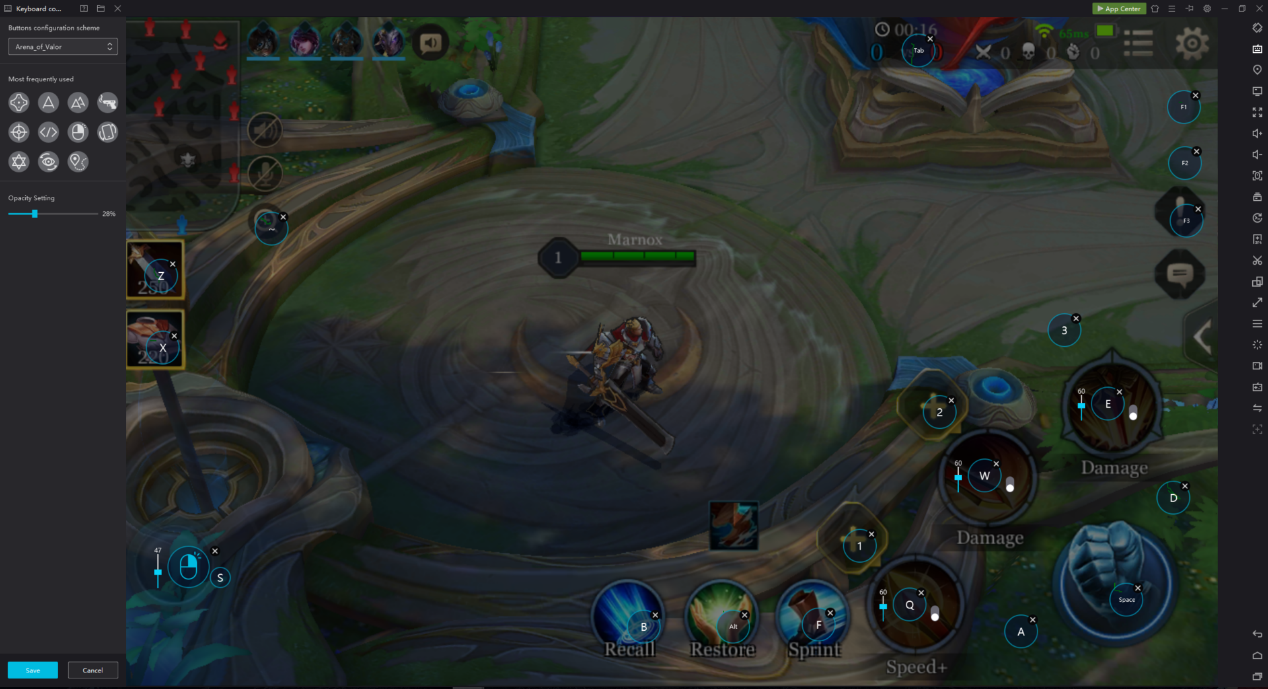 To play it on your PC, Install latest version of the NoxPlayer, sign in your Google account, then install Search and install Arena of Valor from Google Play or App Center. Or you can download the apk file from any apk-site, and just drag and drop the file in NoxPlayer; it will install automatically. Then you can enjoy!