Play Battle Warship on PC with NoxPlayer
Enter a post-apocalyptic world engulfed by the ocean and thriving with pirate activity and command the most iconic battleship, destroyer and aircraft to destroy your enemies in all out naval warfare! In Battle Warship: Naval Empire, become an admiral of invincible navy fleets in the best 3D interactive strategy game of naval warfare. Build your naval base and lead your powerful fleet into countless epic sea battles. Grow stronger by forging alliances with friends and build an empire together. Wage war against pirates, sea monsters, and players from around the globe! Fighting for world domination now in a mobile MMO!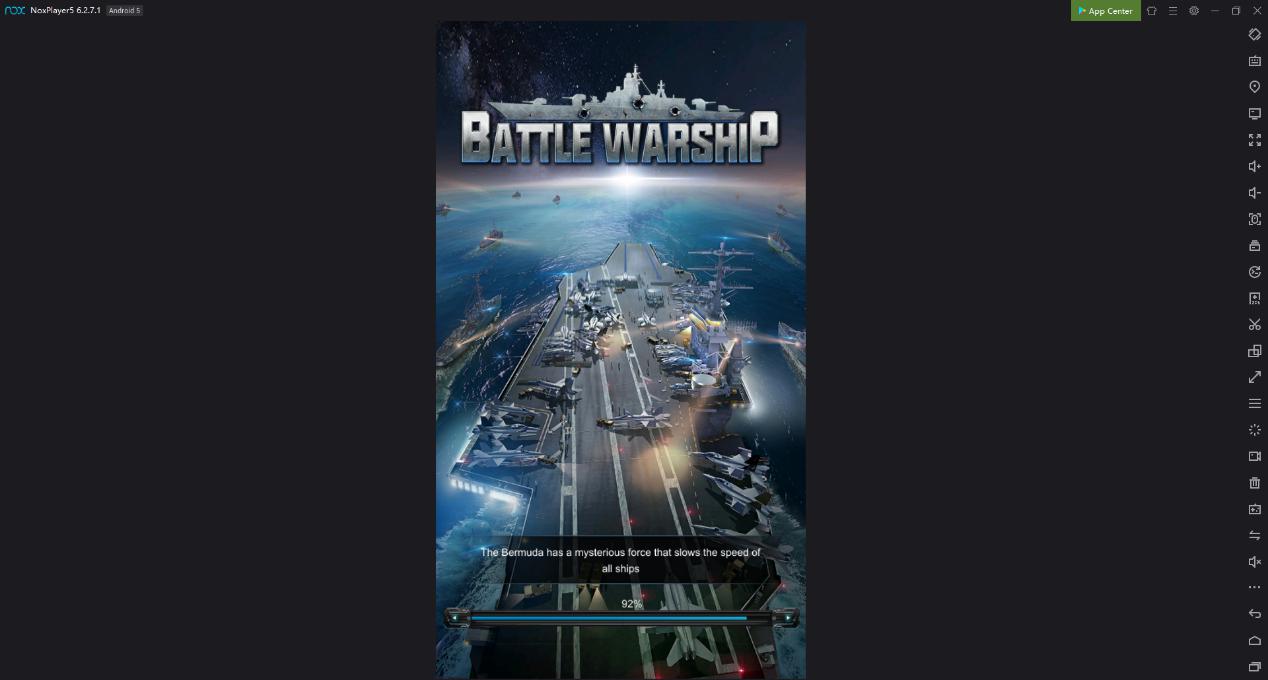 Tips and tricks
Play on PC/MAC with NoxPlayer
As a commander, you need to unsure the victory of your side. Noxplayer can make a huge difference for you. You can play any Android game on your computer with NoxPlayer. More than your average Android emulator, NoxPlayer is the program designed for the most convenient gaming experience of your mobile games in your computer. Play your favorite mobile games on your PC or Mac with super speed and many more advantageous features.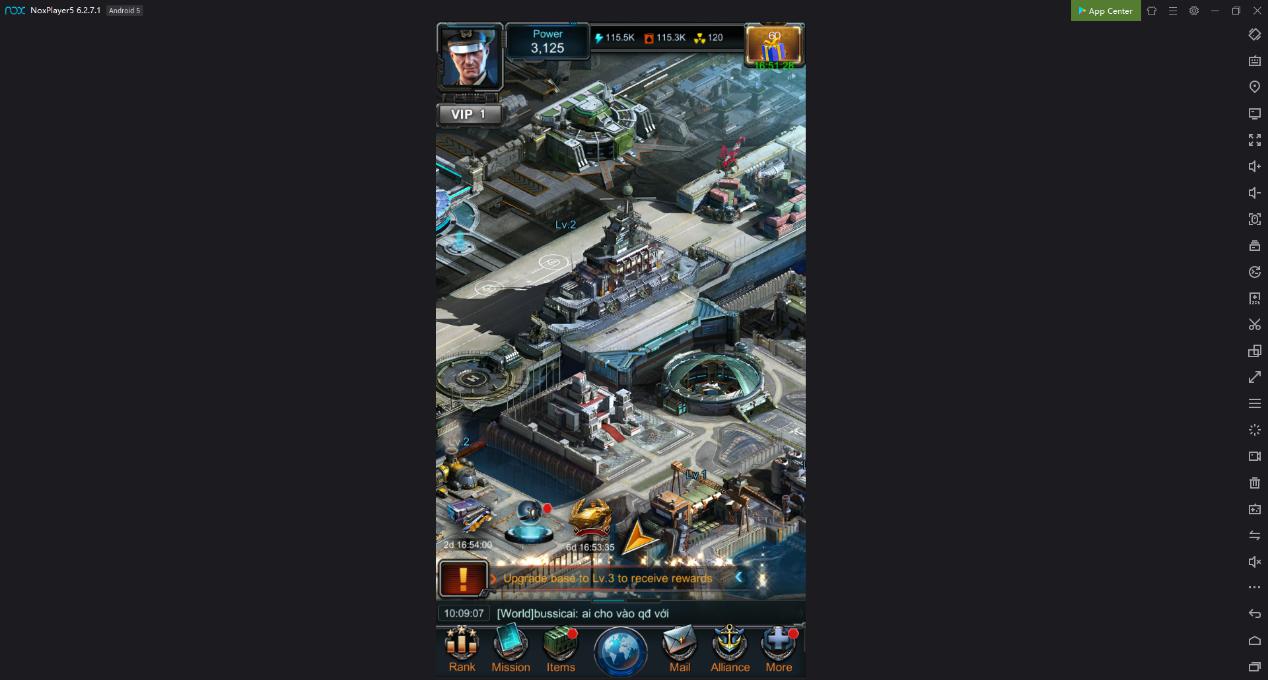 To play Battle Warship on your PC, Install the latest version of NoxPlayer, sign in your Google account, then Search and install Battle Warship from Google Play or App Center. Or you can download the apk file from any apk-site, and just drag and drop the file in NoxPlayer; it will install automatically. Then you can enjoy!
Daily Logins and Epic Quests
Even if you do not play this game often, I would suggest to at least log in every day for the daily rewards such as a new aircraft, Gold and 'Speed Up' items. I also recommend doing the Epic Quests as well for more rewards. If you like to spend money on this game, go for their offers as you will receive lots of good stuff compared to just purchasing Gold Coins. You will also be able to complete most of the special event quests if you spend money on this game.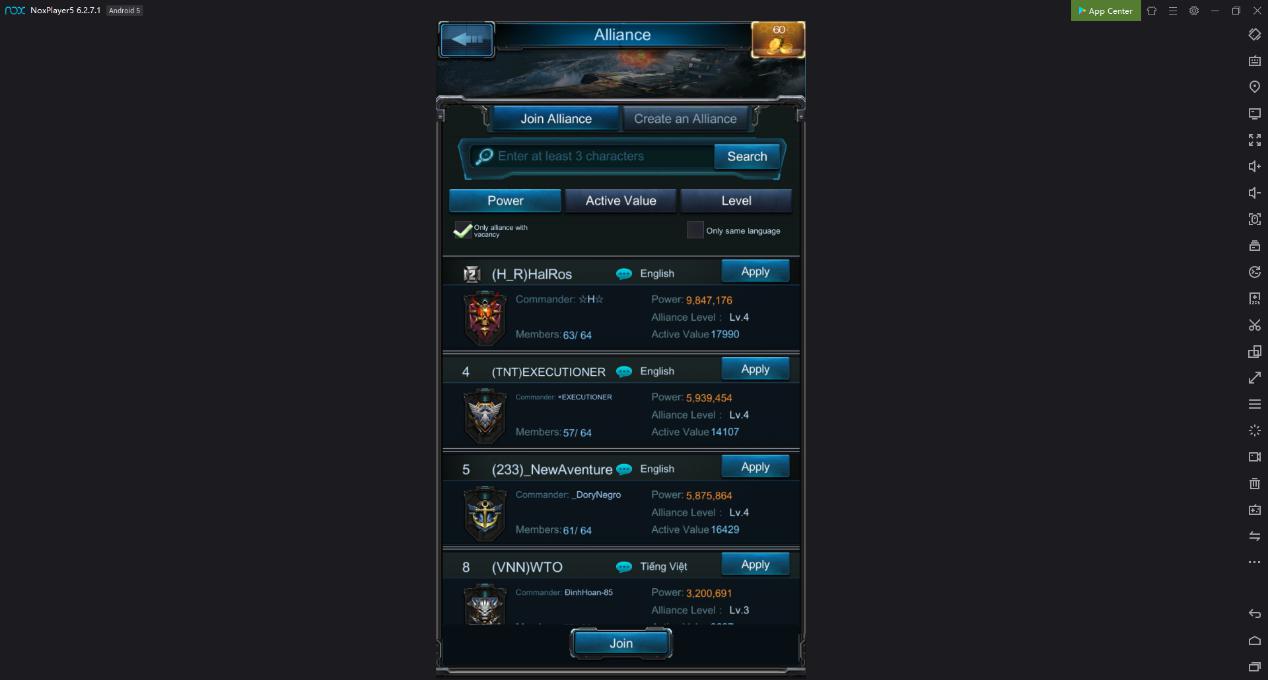 Joining an alliance as soon as you can, will unlock you features such as:
Alliance Store – You can use your Honor points in exchange for different items such as Speed Up items, shields and teleportation scrolls.
Help – You can assist other Alliance members to speed up their building and upgrading duration. I suggest helping your Alliance members so that they will also help you as well. Helping an Alliance gives you Honor points.
Being smart with how you earn Resources is one thing, keeping them safe is another. In the game, as much you want to simply put together the numbers that would avail you progress, it is important to keep in mind that other players can easily plunder your Base to get them. Whenever other people scout your base, one of the defining reasons to push through with an attack is the number of resources that they will potentially gain. As a countermeasure, you might want to keep yourself empty handed most of the time. As a Protection too, build up your Storehouse. It defines a threshold limit of protected Resources.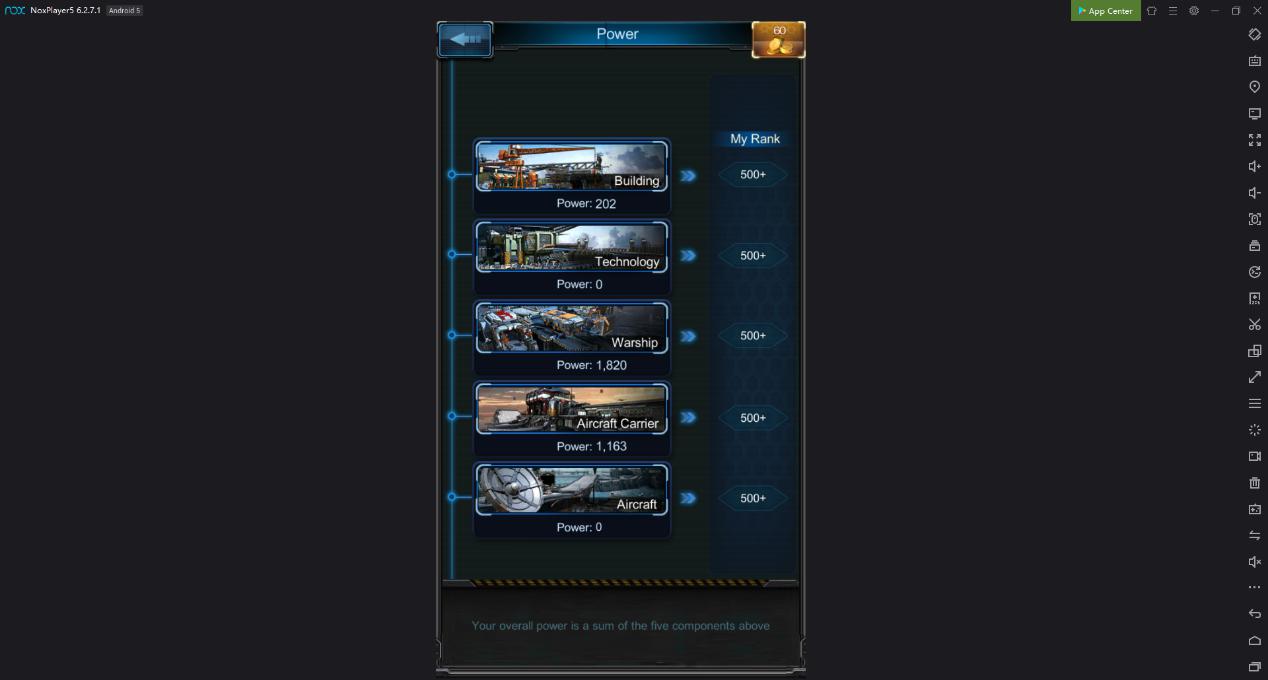 Once you are done with the tutorial, always build as many different types of buildings as possible. Every building that is built or upgraded will increase your overall power. Also, upgrade your Aircraft Carrier Base as much as possible. The higher the level of your Aircraft Carrier Base, the higher your other buildings can be upgraded in terms of level. You will require different types of resources to build or upgrade a building. You will need 3 types of resources for upgrades: Electricity, Oil and Uranium.
First, is the recon ability. As you are an army commander, you have the option to recon and see what the enemy has in their defenses. This will give you valuable information, such as how large their defenses are, and what armies they have. With the information you are given, you quickly utilize the different offensive and defensive units to attack the weak points of the enemy. For instance, if the enemy has quite a few frontline attackers, but few backline damage dealers, you can focus on having multiple backline threats to destroy the enemy frontline, as well as destroy their backline. The opposite is true as well. In essence, tactical is playing rock paper scissors, and always knowing what the enemy will throw.