Play Brown Dust on your PC with NoxPlayer
Brown Dust is a turn-based SRPG where you get the chance to lead a group of mercenaries through an extensive 'story mode' that's brimming with battles and characters to interact with. Gradually, you'll be able to improve your army until you become the most powerful force in the entire empire. In this fantasy world, Travel across endless locations to Fight against various enemies and win epic battles. Recruit new heroes and use theirs skills and combos, gather loots after victories. Gain experience and level up your mercenaries, master new skills and upgrade them. Fight on the arenas and join a guild. Brown Dust is an outstanding SRPG that offers an original combat system and an incredible variety of levels and characters. The game also offers some excellent graphics with a detailed anime style.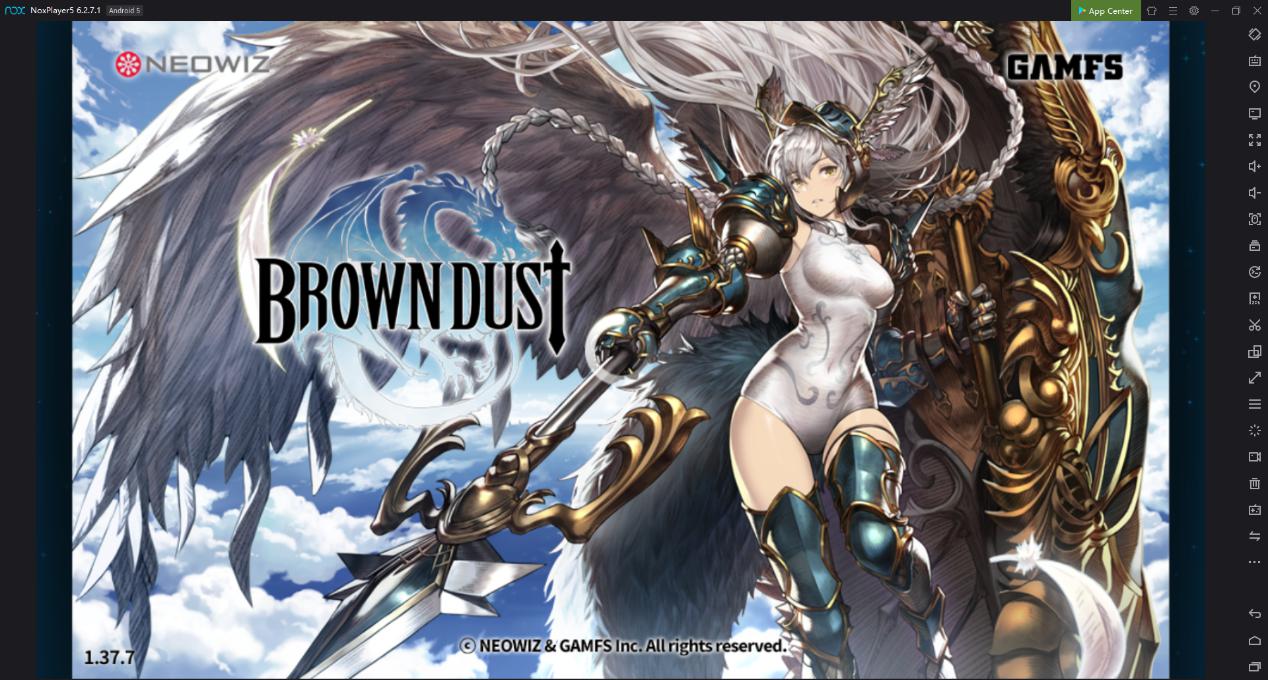 Play on Pc with NoxPlayer
Brown Dust is new game. And with its wonderful gameplay and detailed anime animations, it is a joy to play on a larger computer screen. You can play any Android game on your computer with NoxPlayer. More than your average Android emulator, NoxPlayer is the program designed for the most convenient gaming experience of your mobile games in your computer. Play your favorite mobile games on your PC or Mac with super speed and many more advantageous features.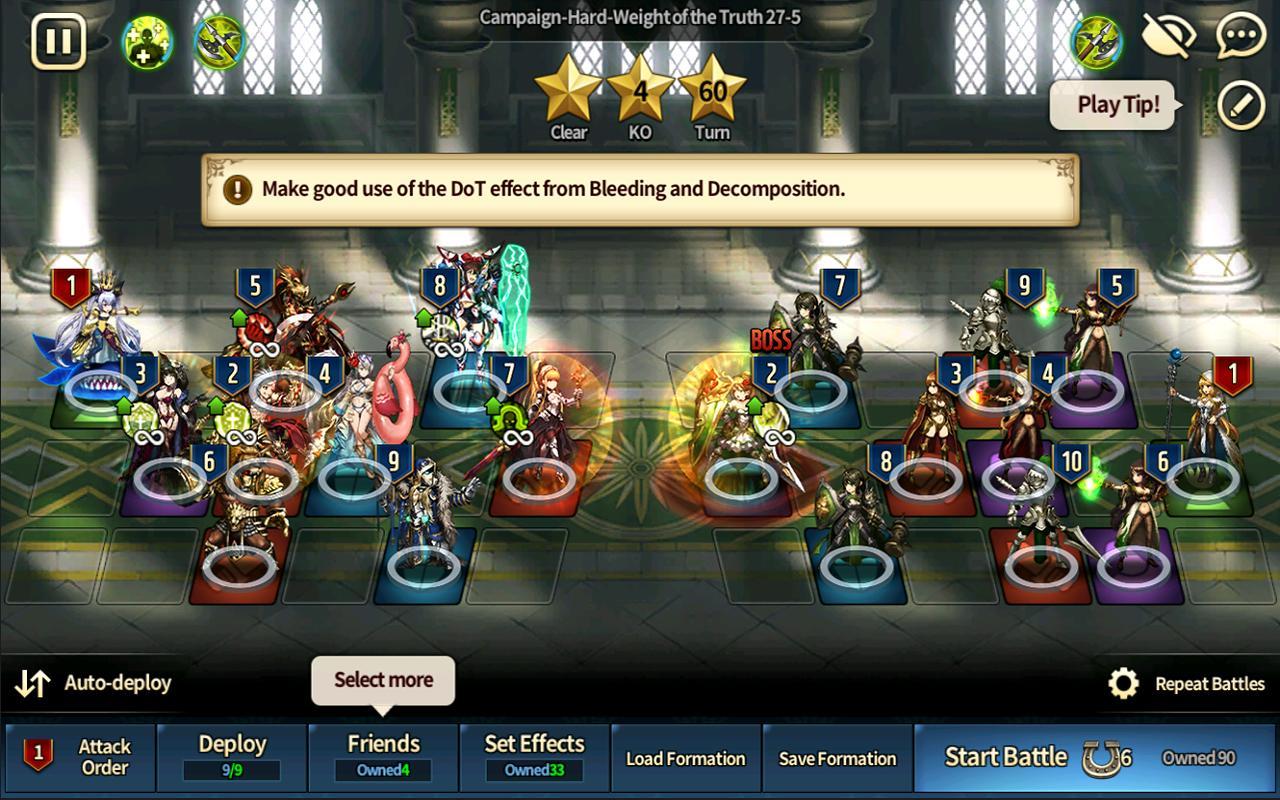 To play Brown Dust on your PC, install the latest version of NoxPlayer, sign in your Google account, then Search and install Brown Dust from Google Play or App Center. Or you can download the apk file from any apk-site, and just drag and drop the file in NoxPlayer; it will install automatically. Then you can enjoy!
Tips and tricks
The principles of the battle
First thing you need to remember, is that the team on the right side makes the first move. If the enemy army is on the right side, you need to brace yourself and prepare for a hit. Since the mercenaries will attack the opponents right in front of them, you need to place them properly. Always make sure you check their range and place them in such a manner that it will give the enemy a hard time dealing with you. However, you need to be careful of the number of tiles your mercenaries can use, so pay close attention to that.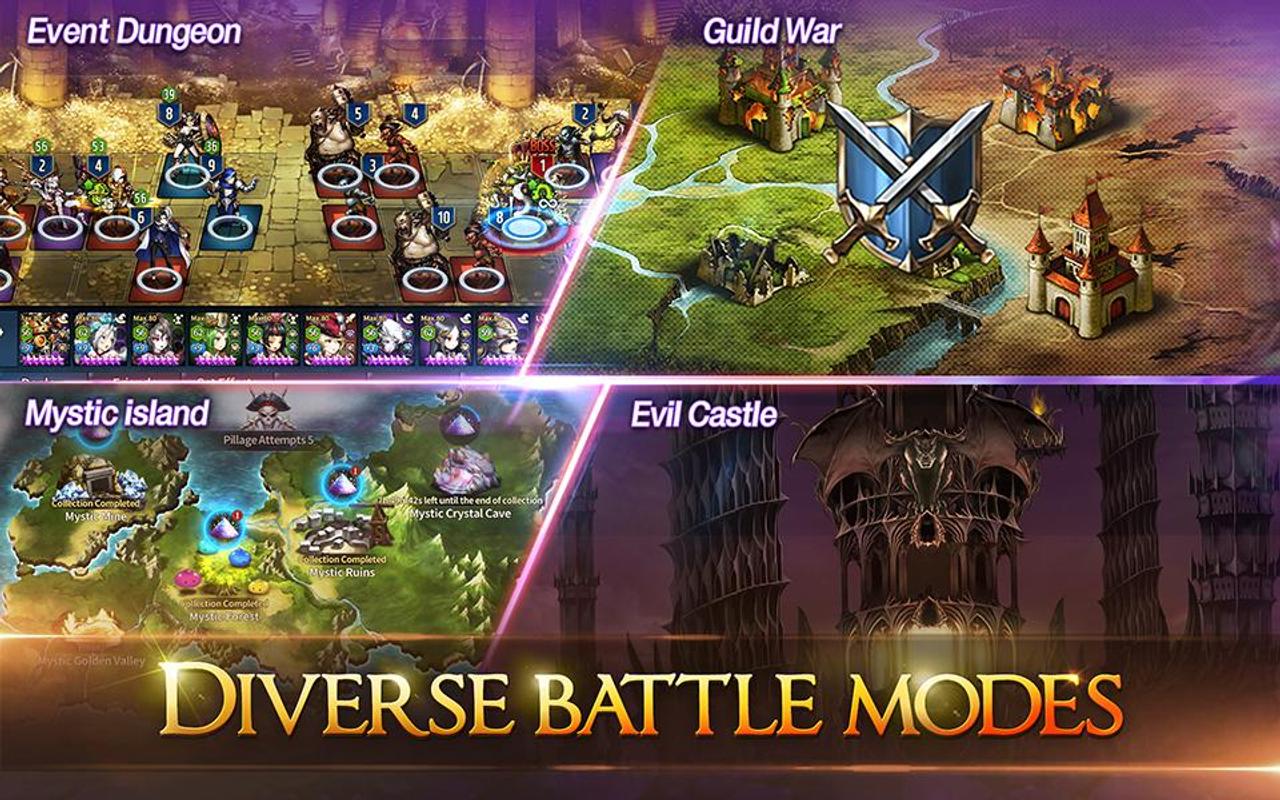 This is very important as setting a proper team could mean the difference between victory or defeat. Each unit will have different attacking/buffing location and range so if you want to know the unit attack/buff range, you just tap the unit. If you tap and hold the unit, it will show you the target/targets of the mercenary attack/buff. You can move deployed mercenaries while holding them down. It is recommended that you place your defenders in front, this is to protect the other classes from frontline enemies that deals high damage to your team, while attackers and magicians should be placed at the back. It's also recommended to place at least one supporter as some supporters give AOE buffs to your allies which is viable during battle.
Practice different team formations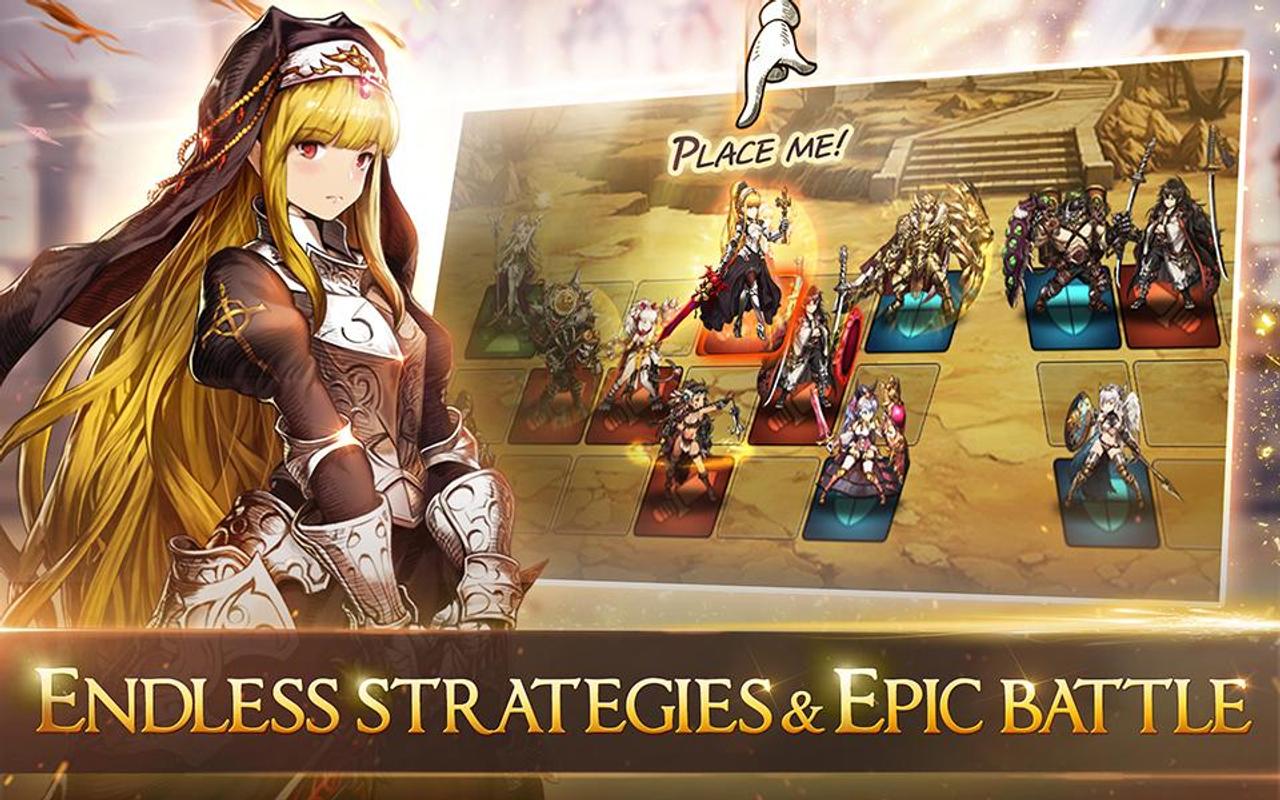 This is one of the most important features. Especially in the early stages of the game, you should take your time and practice different team setups and formations, to see which ones you like best and which work best. Since it will be easy to defeat the enemies, put all your effort into understanding the game mechanics, because it is not as easy as it seems! There are many factors you will need to take into consideration, from Runes to supports and how to set a good order of battle.
Strengthen your mercenaries
There are 6 main ways to strengthen your mercenary:
1.Level up mercenaries
To level up a mercenary, you can use slime or add/him in your team. When you win the campaign mode, the game grants a huge amount of EXP to the team members. Slime can be obtained from campaign modes, event dungeon or missions.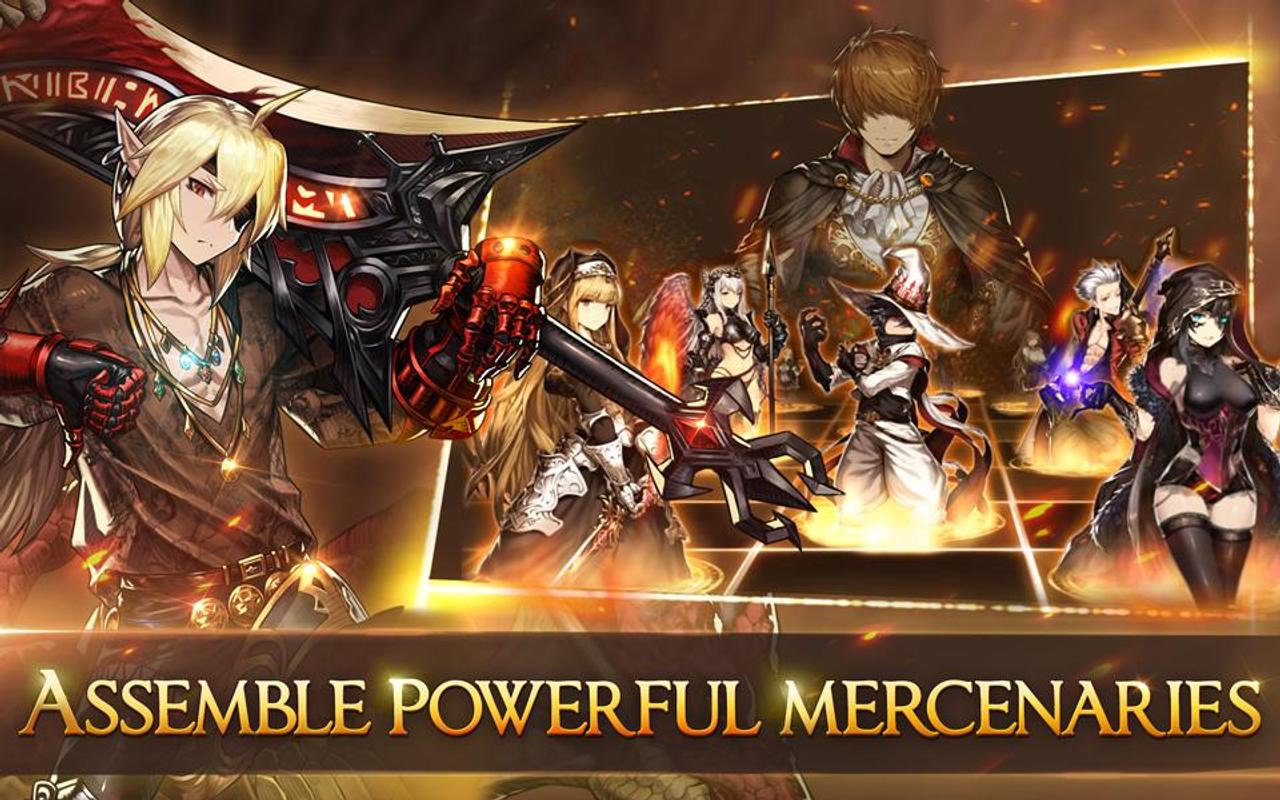 2. Leveling up mercenary skills
3-star mercenaries will have 2 active skills and 1 awakening skill while 4-5 star mercenaries will have 3 active skills and 1 awakening skill. You can only upgrade their skills to increase the skill's effectiveness by using the exact same mercenary as skill leveling material.
3. Runes
You can equip runes to your mercenary to boosts their stats. Each mercenary will have 2 rune slots for you to equip. There are five different types of runes, each focuses on a specific stat.   Assault rune – Increases ATK Vital rune – Increases HP Shield rune – Increases DEF Fatal rune – Increases Crit Rate Rage rune – Increases Crit DMG   You can only obtain rune pieces mainly through the Rune Temple from the challenge mode.
4. Equipping Soul Gear
Soul Gear is basically an equipment which is attributed to a certain mercenary. Soul Gear is divided into Weapon, Armor, and Amulet. All classes except supporter weapons increase ATK while supporter weapons increase AGI, Armor increases HP and all classes except supporter amulets increase both ATK and HP while supporter amulets increase AGI and HP. Soul Gear can only be obtained mainly through the Co-op Raid from the challenge mode or by collecting Soul pieces and summoning with them.
5. Ranking up mercenaries
When a mercenary is at maxed level, you can rank up that mercenary to increase their star rank by 1. Take note that the mercenary's level will reset back to level 1 and you cannot rank up mercenaries who are already at 6-stars. To rank up a mercenary, you will need other Mercenaries at the same rank as the target mercenary by the same number of stars.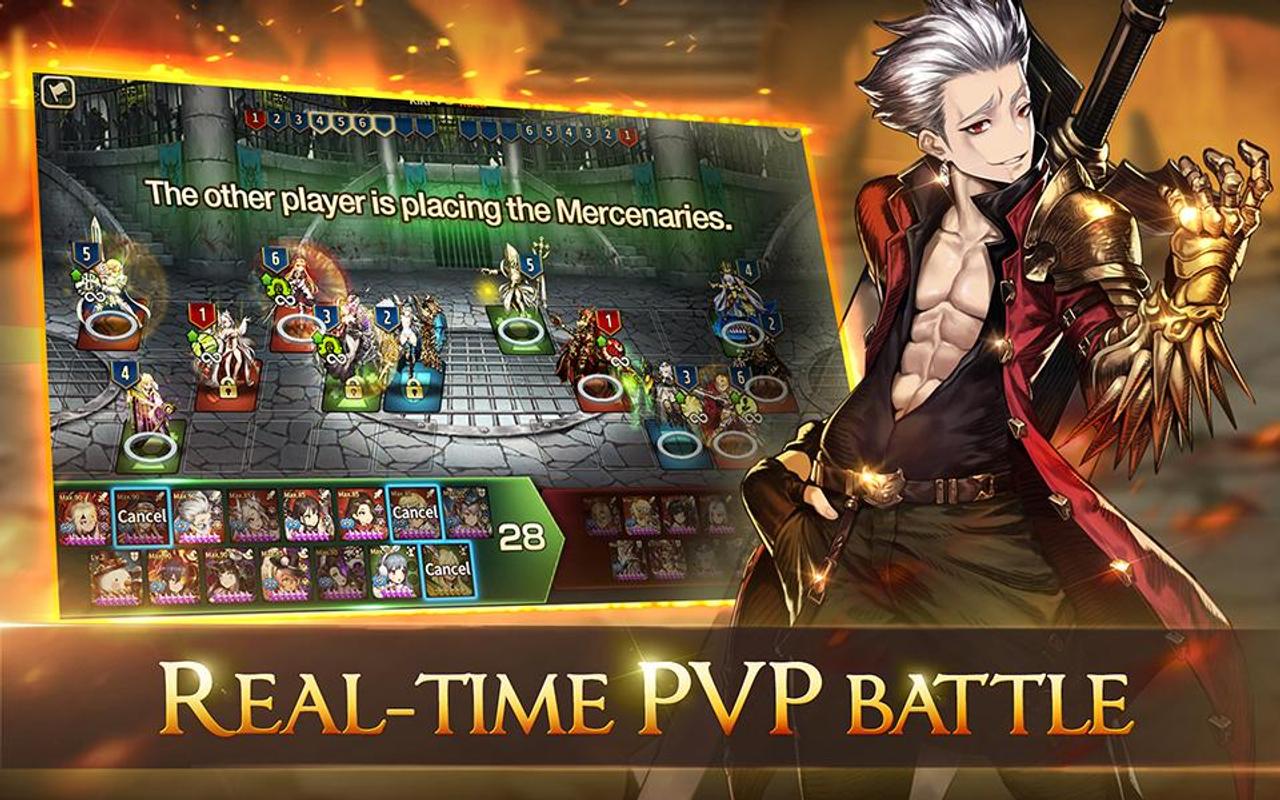 6. Awakening mercenaries
Upon reaching a certain level, your mercenary can be awakened to improve their stats, unlocks the awakening skill of that mercenary and change your mercenary appearance. You can awaken a mercenary only after ranking up a mercenary once.