Play Blade&Soul: Revolution on PC with NoxPlayer
Blade & Soul Revolution is an adaptation of the popular Korean MMORPG Blade & Soul for smartphones. The game was created by NCSOFT, who also developed other great-quality MMOs such as Lineage 2 and AION. This time, the game was specially developed for Android. Now, Blade & Soul Revolution is available.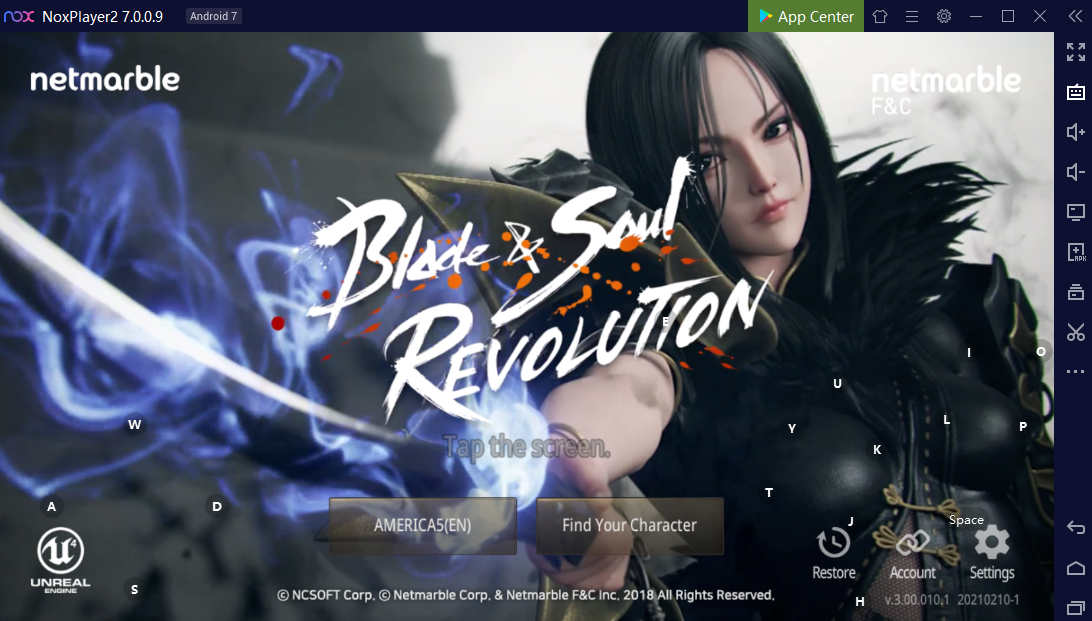 Note: Blade & Soul Revolution only supports on NoxPlayer Android 7, please click the following link to download NoxPlayer Android 7 to play Blade & Soul Revolution.
Before you start playing Blade & Soul Revolution, Choose a race first including Jin, Lyn, Gon, and Yun. and choose a class like Blade Masters, Kungfu Master, Summoner, Force Master, Destroyer, which features a different attribution and attack.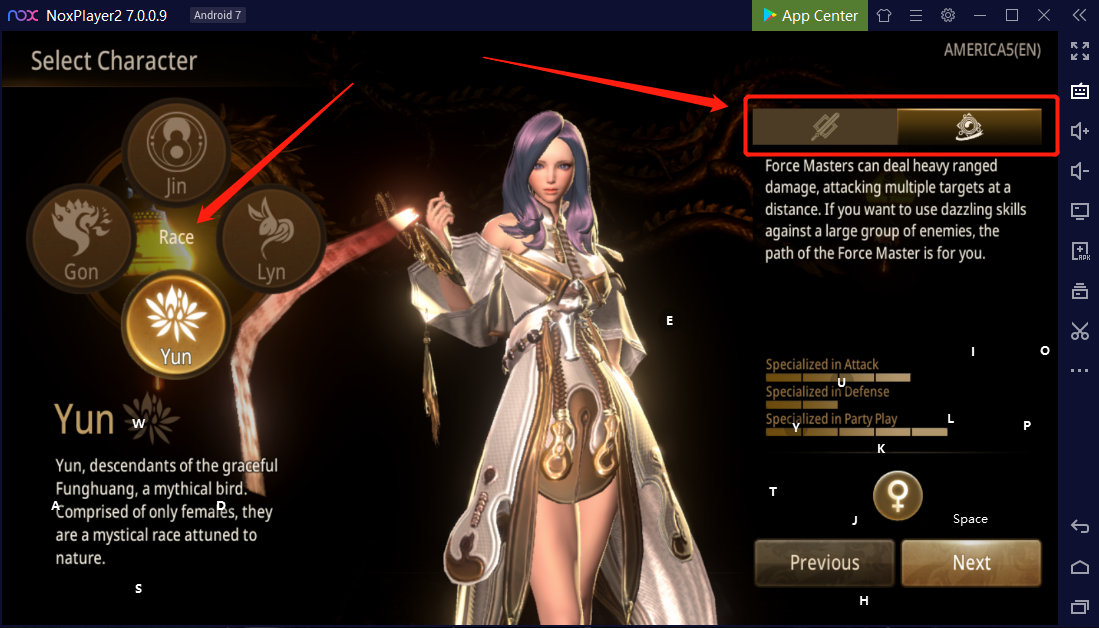 Then you get to create your own character. Luckily, there are a ton of different options available to you. You can choose between different types of characters, and you'll especially be able to customize your character's look by choosing between dozens of different faces, body types, hairstyles, and outfits, etc.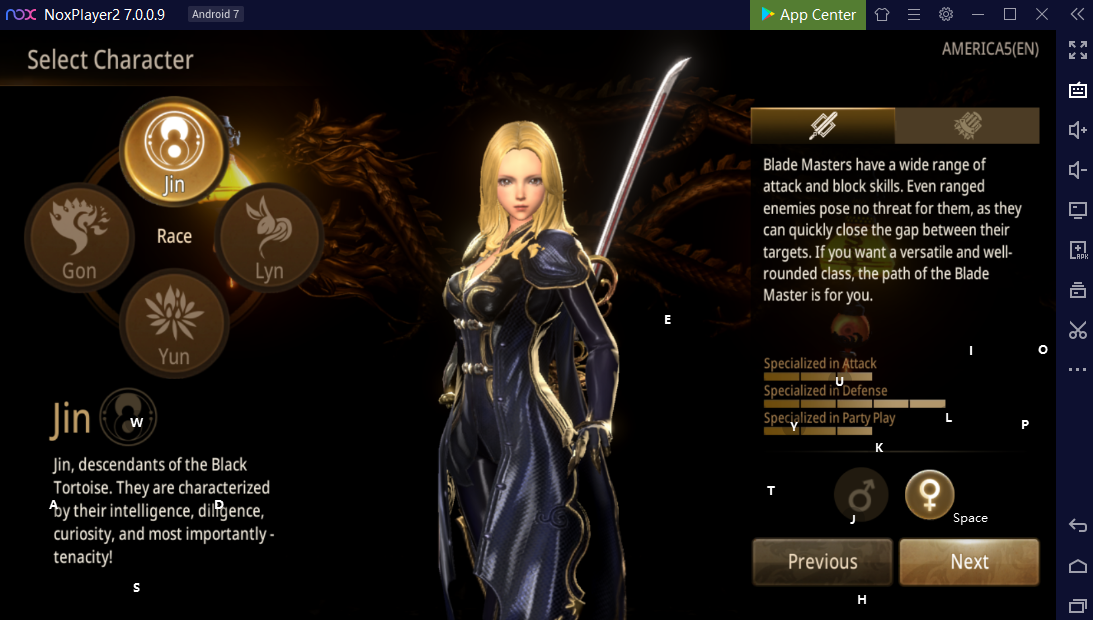 As it's common in this genre, the controls Blade & Soul Revolution are partially automated. In other words, you can click on the mission you want to complete and your character will start its journey automatically, regardless of the mission. But, if you prefer a more hands-on experience, you can also control your character and fight manually.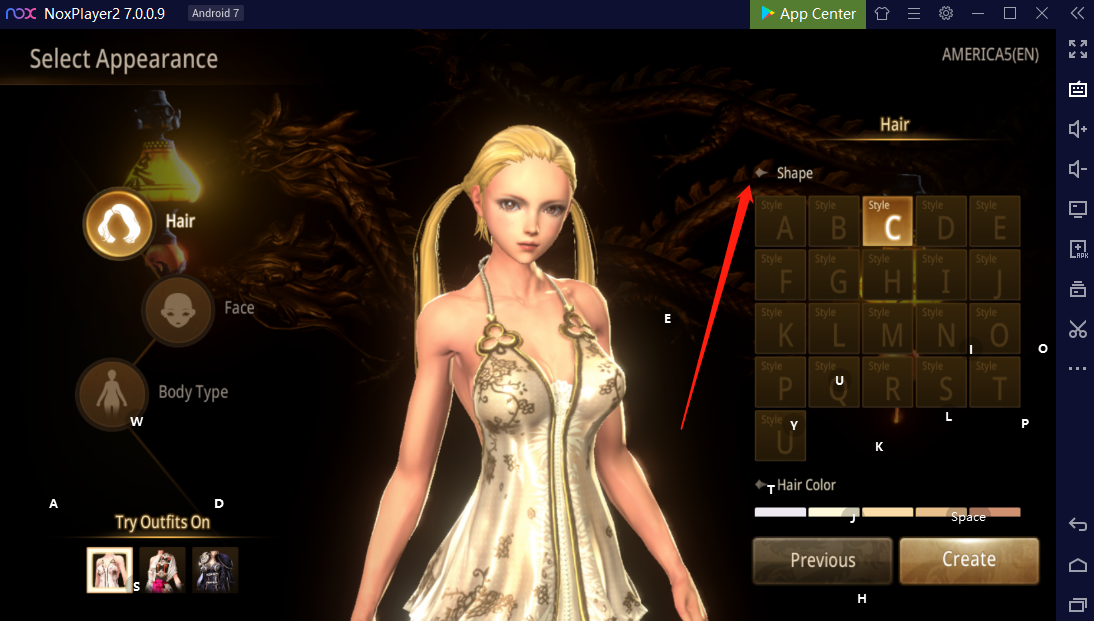 Here is the customized character: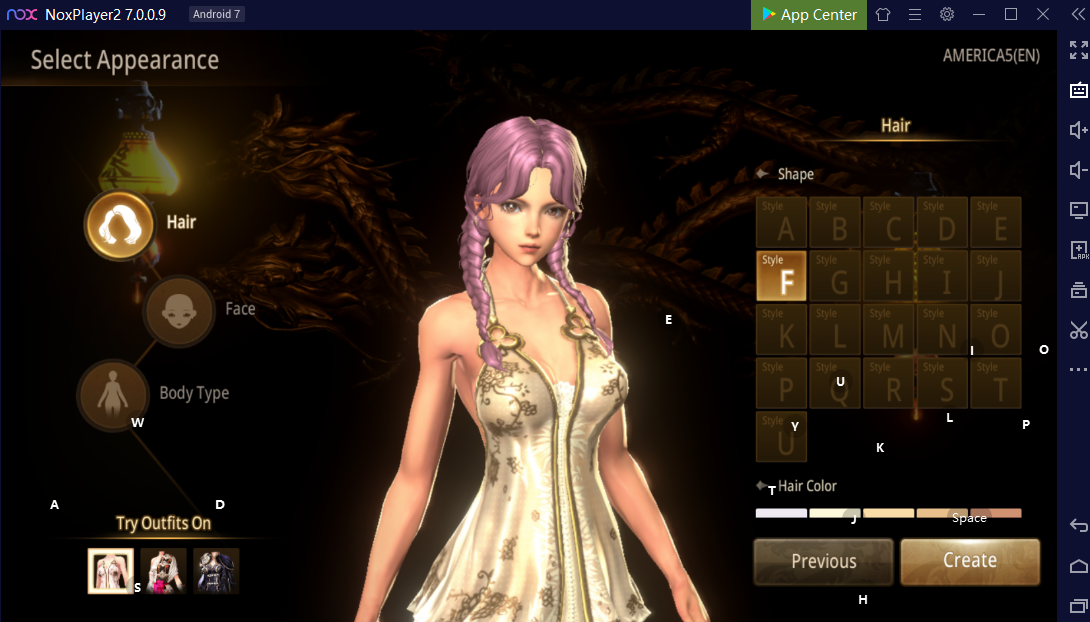 Blade & Soul Revolution is a spectacular MMORPG in every sense of the word. One of the elements that stand out the most, however, is the incredible visuals (but that is not the only thing that stands out). The history, characters, and settings should also be praised.
Why choose NoxPlayer to play Blade & Soul: Revolution?
The Best Visual Experience with Larger Screen
Playing games on PC will definitely give you a better visual experience. In Blade & Soul: Revolution, many players are addicted to those classic character's exquisite clothes, weapons, and props. This is also the main reason why the game becomes quite popular in such a long time. With a larger screen, you can have a clearer and more vivid view of your characters.
Smoother Control with Keyboard and Mouse
Blade & Soul: Revolution features many unique gameplays including the special story system with a fascinating plot. As the battle gets fierce, it is hard for you to control your character with your mobile devices. Therefore, if you play Blade & Soul: Revolution on PC with NoxPlayer, the touch screen will be replaced by the keyboard and mouse, which makes the control more flexible for your precise strike.
Setting key mapping is not tricky. Head over to the keyboard mapping setting on the right setting menu of NoxPlayer firstly. After that, you just need to drag the command icon from the display panel to the corresponding position and assign a key for it. If you still feel upset about the complicated key settings, now we have provided you with a detailed tutorial about keyboard mapping on NoxPlayer. You can check this article here: NoxPlayer keyboard control settings
No worries about low battery
There is no doubt that you need to cost lots of time and energy to develop your character and forge pieces of equipment. Therefore, choosing to play Blade & Soul: Revolution on PC with NoxPlayer must be a good way to ease the burden of your mobile devices, and you don't need to worry about the battery life of your phone anymore.
To play it on your PC, just install NoxPlayer Android Emulator on your computer, sign in to your Google account, then search and install Blade & Soul: Revolution from our App Center.
You can also download the apk file from Uptodown, and just drag and drop the file in NoxPlayer; it will be installed automatically. Or use a special version of NoxPlayer, which includes the Uptodown app. From there you can download and install any apk file just with a few clicks and then you can enjoy it!
Pre-register Now: