Play Lords Mobile on PC with NoxPlayer – Beginner's Tips and Tricks
Lords Mobile is a real-time military strategy game set in an epic medieval world in which players will get to build an empire and battle against other players all over the world in gigantic mega battles with tons of players. In a world thrown into war and chaos, Restore the balance of power and rise to the top as the world's greatest Lord. Recruit soldiers, collect heroes, capture warlords, train troops and lead them into battle. Defeat your foes and conquer and expand your kingdom's territory in these epic battles. Forge alliances within a Guild and together fight for victory. It's an all-against-all title that leaves you space to carry out your own strategy of alliances and pacts.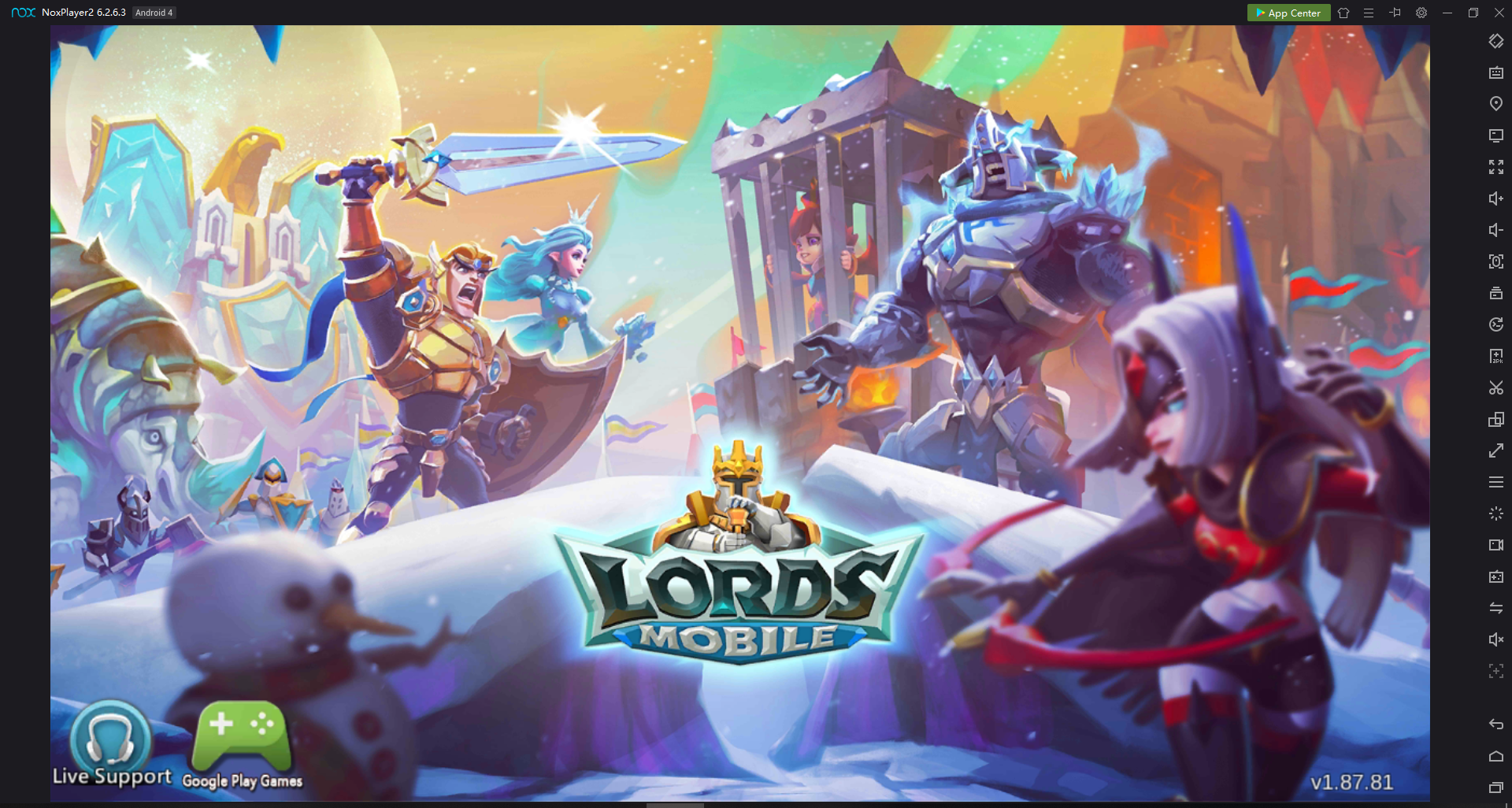 1.Join a Guild
One of the first things you'll want to do if you start playing Lords Mobile is joining a Guild. This helps you become more powerful, protect yourself, plus you'll get rewards from other Guild members when they spend money on the game too. And trust me, they will.
You can join a guild (or clan) and team-up with other friends, family members, or random internet strangers to help create a more powerful army. Players can communicate with other guild members, so keep that in mind if you have kids.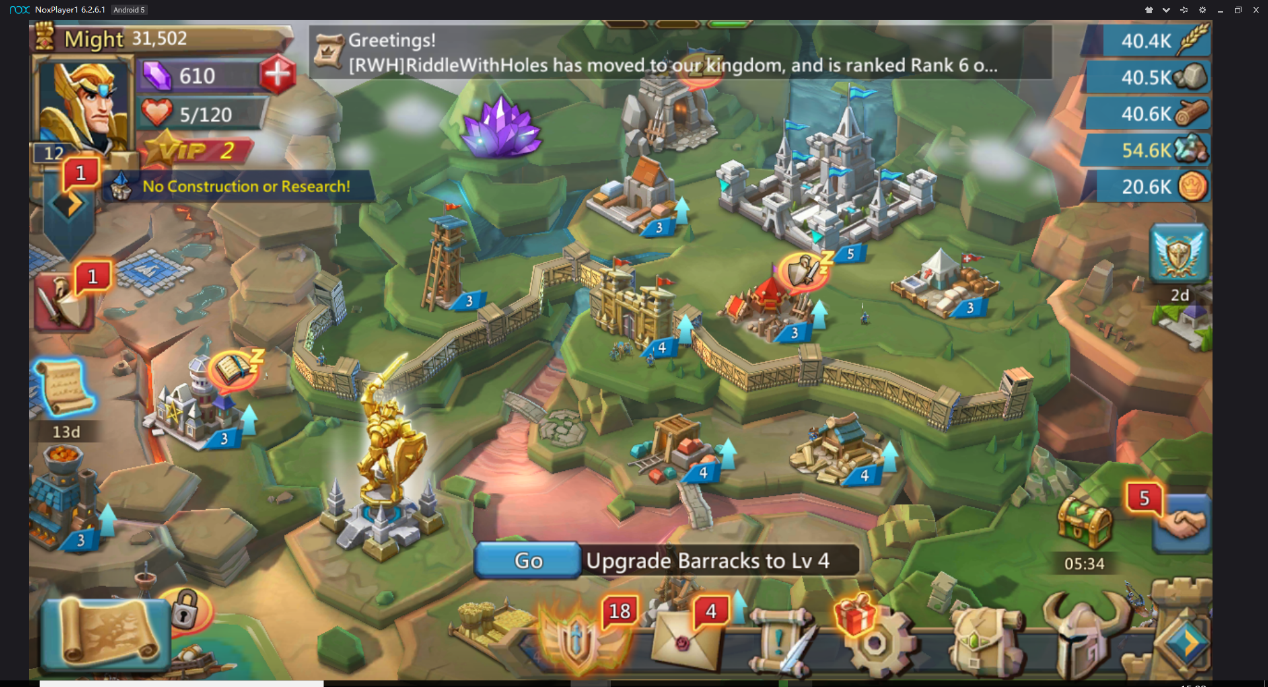 2. Complete the quests!
If you're familiar at all with these city building games, you know very well that there's a ton of quests waiting for you to complete. Your main quest is listed at the bottom of the screen and it'll take you to exactly what you need to do if you tap it. You should always be completing these quests as they will lead you down the general progression route and ensure that your empire stays up-to-date.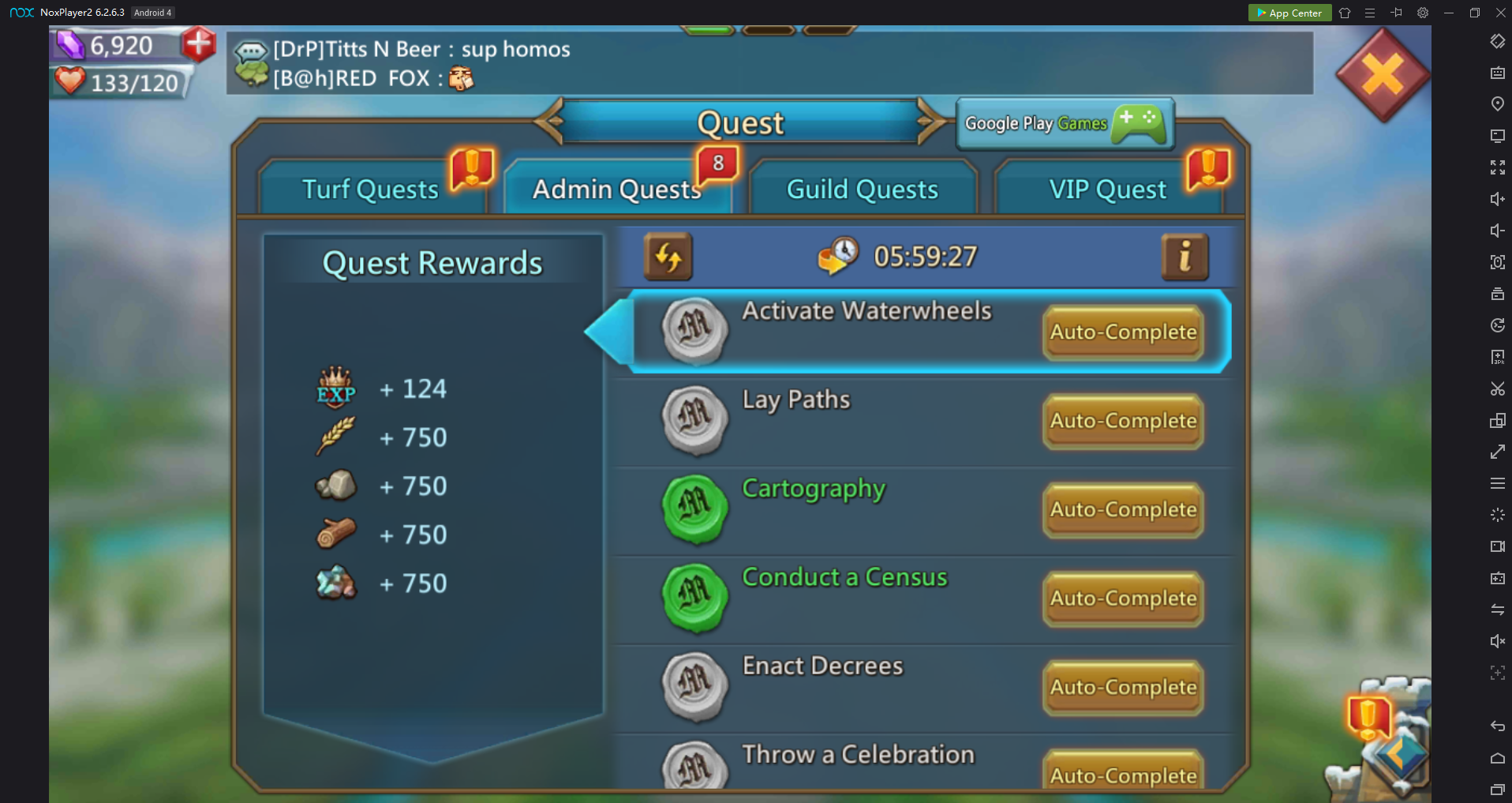 3.Scout your enemies!
When you're attacking another city, be it an actual player or an NPC, make sure you scout them out first. Scouting a city will reveal information to you, like what heroes they have or what type of units they're specializing in. It compresses all of this info into one tidbit at the top of info box: this will show you what kind of units YOU should bring into the battle for the highest chance of winning. Take this information to heart and make sure you're prepared adequately!
4.Train troops, Produce food
You should be focusing on training as many troops as you can. But in order for those troops to fight to full potential and not go hungry, they need food. Yes, you should be prioritizing food production alongside troop training, and when compared to other resources like gold, wood, stone, and ore, food should be at the top of your priority list. Keep on building farms as you expand your kingdom's land, and focus on taking over external farms so you can gather even more food and keep your troops growing and well-fed.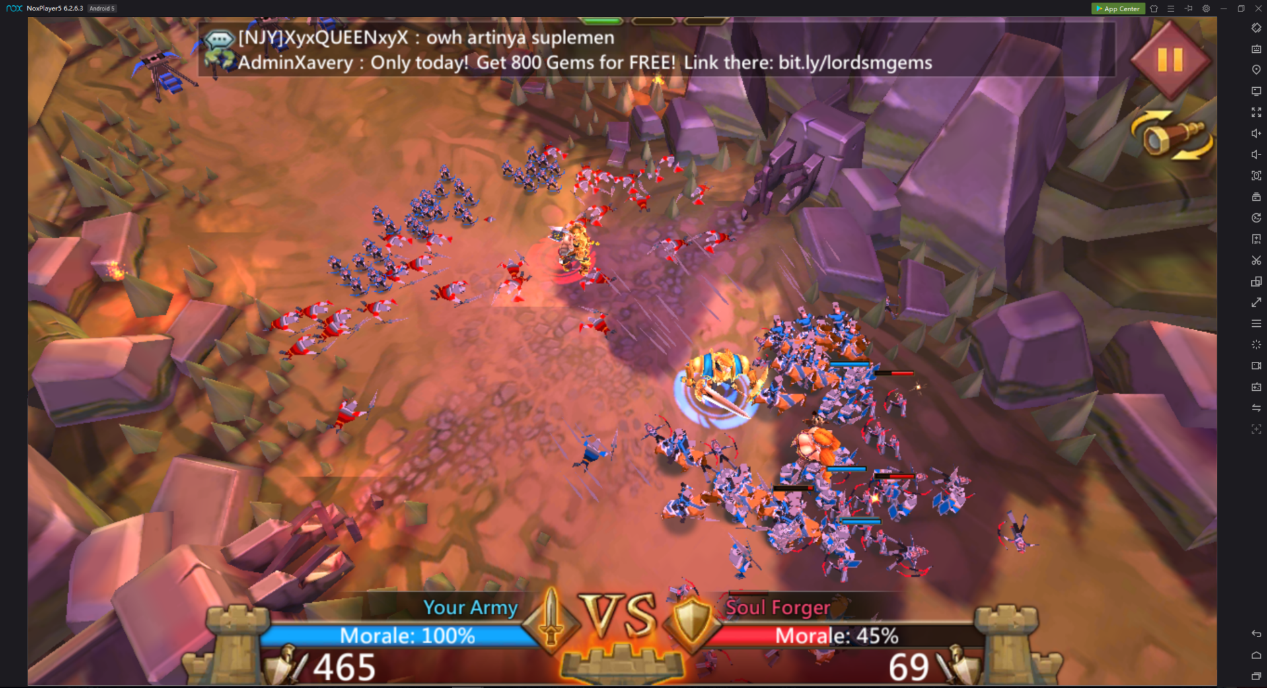 5. Collect heroes
Collecting Heroes is not only essential to becoming the best of Lords but to claim the bragging rights to having completed the collection and made for the strongest of teams. The more Heroes you collect, the stronger you and your guild. Might determines the player's strength and level.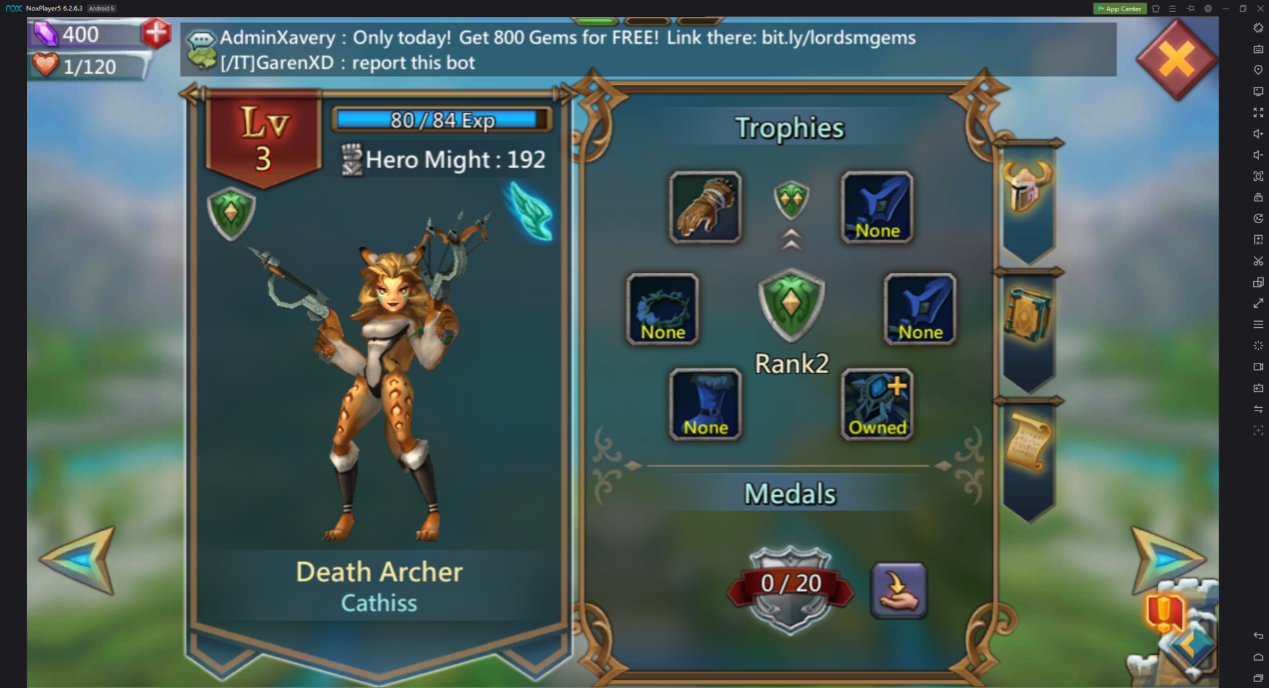 6.Play on Pc with NoxPlayer
As a commander, you should ensure the victory of your troops by all means possible. Play Lords Mobile on a Pc with NoxPlayer; That gives you the advantage of a bigger screen, for a better overview of your troops and enemies tactics during battles, along with better controls and faster movements in PvP online battles.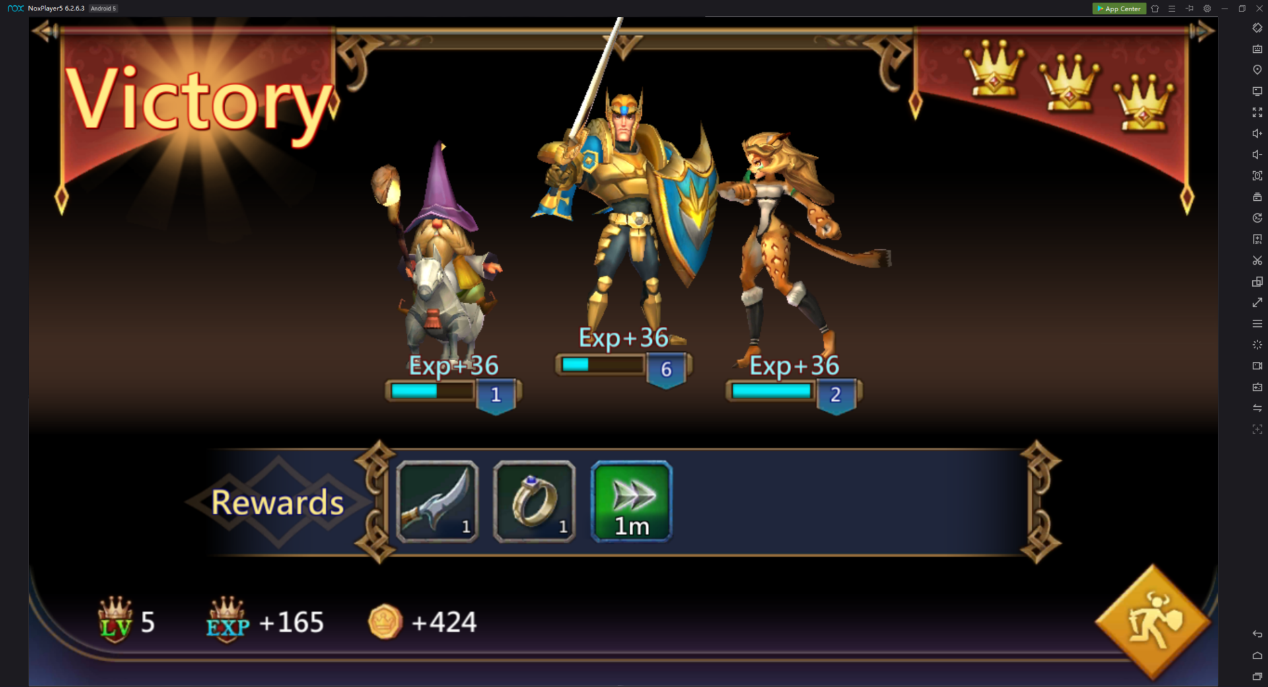 After download and installation of NoxPlayer, search and install Lords Mobile from the App Center; Or you can download the apk file from any apk-site, and drag and drop the file in NoxPlayer; it will install automatically.
Then you are good to go! Just get comfortable because you are about to experience your favorite Android game on PC.